Three volcanoes in California are on a list of 18 nationwide that government scientists are classifying as a "very high threat". The U.S. Geological Survey is updating its volcano threat assessments for the first time since 2005. There are 161 active U.S. volcanoes.
Top of the threat list is Hawaii's Kilauea, which has been violently erupting this year. The others in the top five are Mount St. Helens and Mount Rainier in Washington, Alaska's Redoubt Volcano and California's Mount Shasta.
In addition to Shasta, the California volcanoes categorized as "very high threat" are Lassen and the Long Valley Caldera.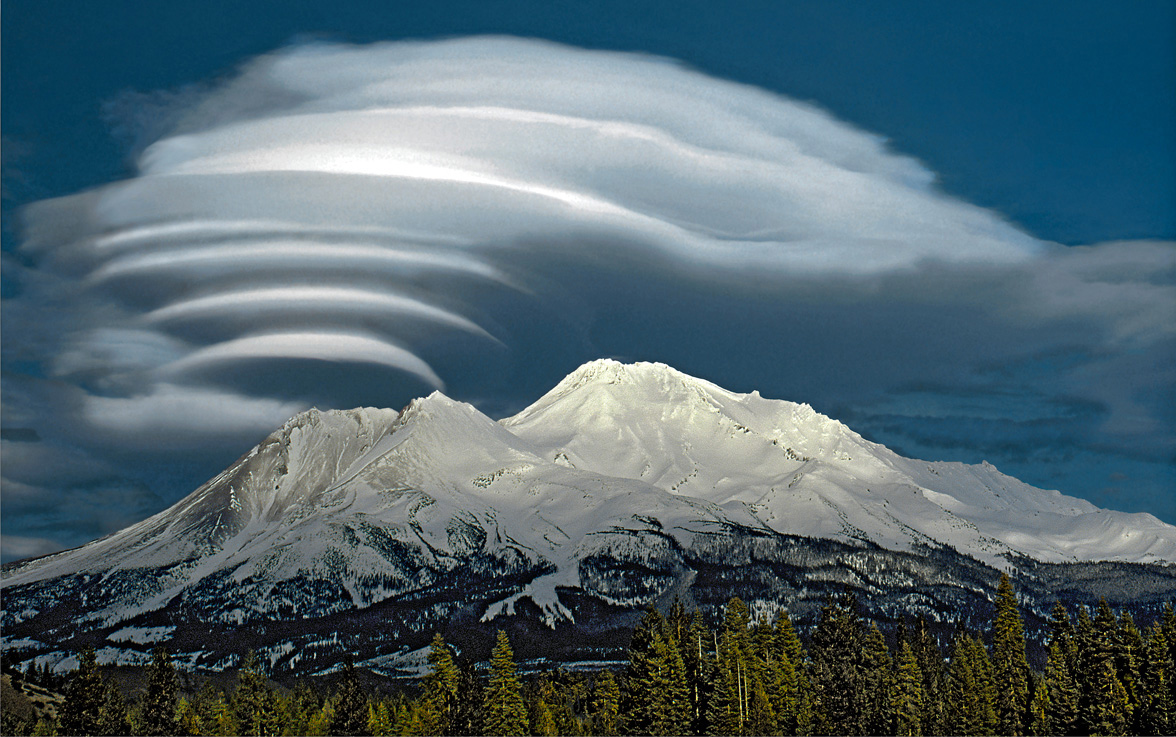 Shasta erupted most recently in 1786 and Lassen in 1915. At  Long Valley Caldera, recurrent earthquake swarms, changes in thermal springs, gas emissions and uplift have been ongoing for decades. More than 190,000 Californians live within a volcano hazard zone; among them are people who live or work in the Long Valley region, home to Mammoth Lakes, a favorite destination of skiers from Southern California, and areas in the shadow of Mt. Shasta, such as the towns of Mount Shasta and Weed. Those cities are close enough to volcanoes that they may be in harm's way in the next eruption.
Concord University volcano expert Janine Krippner said "The USA is one of the most active countries in the world when it comes to volcanic activity," noting there have been 120 eruptions in U.S. volcanoes since 1980.
Of the 18 "very high threat" volcanoes, five are in Alaska, four in Washington, four in Oregon, three in California, and two in Hawaii. The threat rankings aren't about what will blow next, but "the potential severity" of the damage.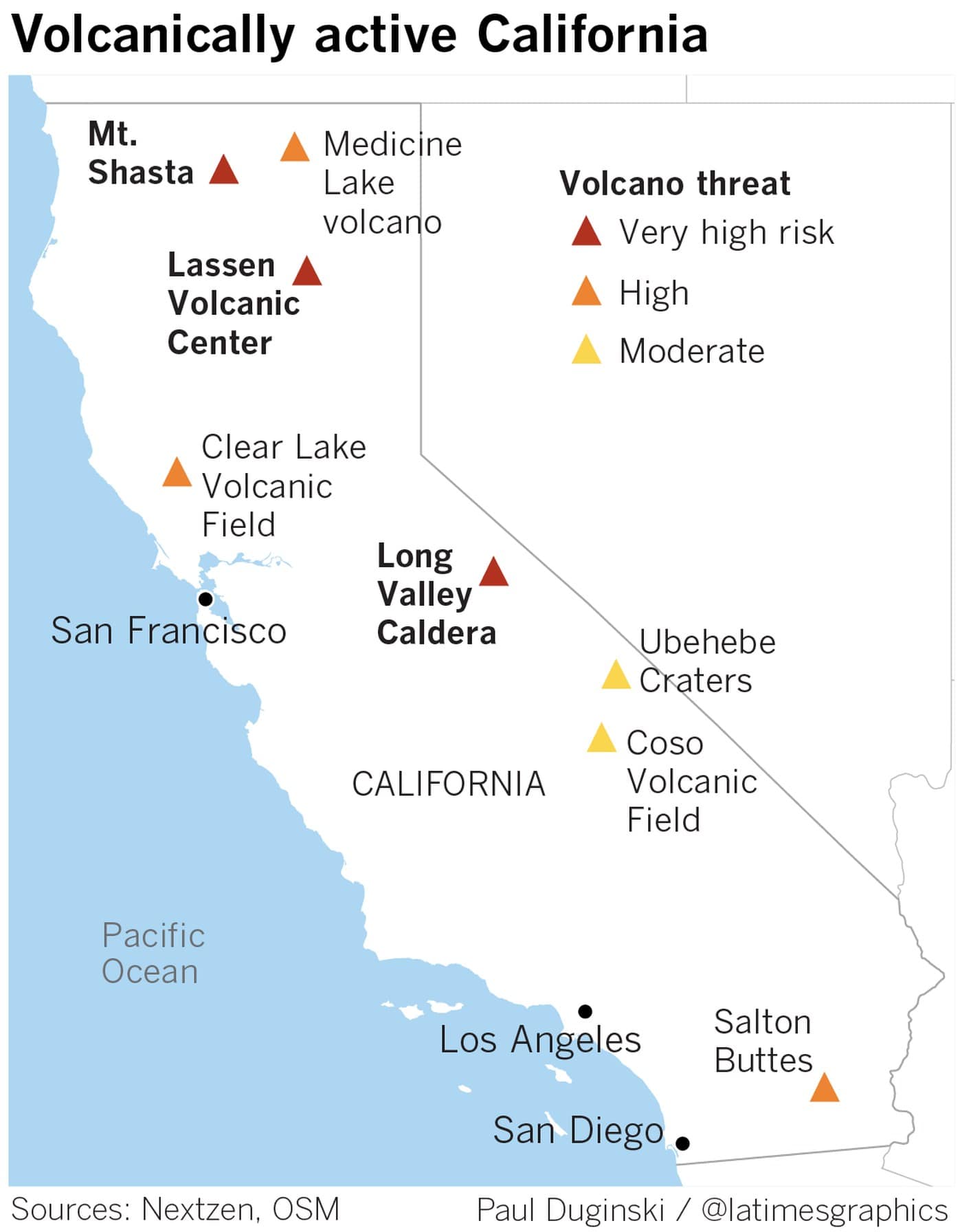 The USGS report says volcanoes in the Cascade Range in Northern California, Oregon, and Washington are particularly dangerous because "explosive and often snow- and ice-covered edifices can project hazards long distances to densely populated and highly developed areas."
Government scientists use more than twenty different factors to compute an overall threat score for each of the 161 young active volcanoes in the nation. The score is based on the type of volcano, how explosive it can be, how recently it has been active, how frequently it erupts, if there has been seismic activity, how many people live nearby, if evacuations have happened in the past and if eruptions disrupt air traffic. They are then sorted into five threat levels, ranging from very low to very high.
The other California volcanoes on the list of 161 active volcanoes are:
High threat: Mono-Inyo Craters, Clear Lake volcanic field, Medicine Lake, Salton Buttes.
Moderate threat: Mono Lake volcanic field, Coso volcanic field, Mammoth Mountain, Ubehebe Crater.
Very low threat: Golden Trout Creek volcanic field.
Denison University volcanologist Erik Klemetti said the United States is "sorely deficient in monitoring" for many of the so-called Big 18.
"Many of the volcanoes in the Cascades of Oregon and Washington have few, if any, direct monitoring beyond one or two seismometers," Klemetti said. "Once you move down into the high and moderate threat (volcanoes), it gets even dicier."
There's been a lot of speculation of a super-eruption at Yellowstone, but Mike Poland, the scientist in charge of the Yellowstone Volcano Observatory, said: "We don't really have any indication that Yellowstone is doing anything abnormal." However, the threat level for the 'big one' was raised to high.