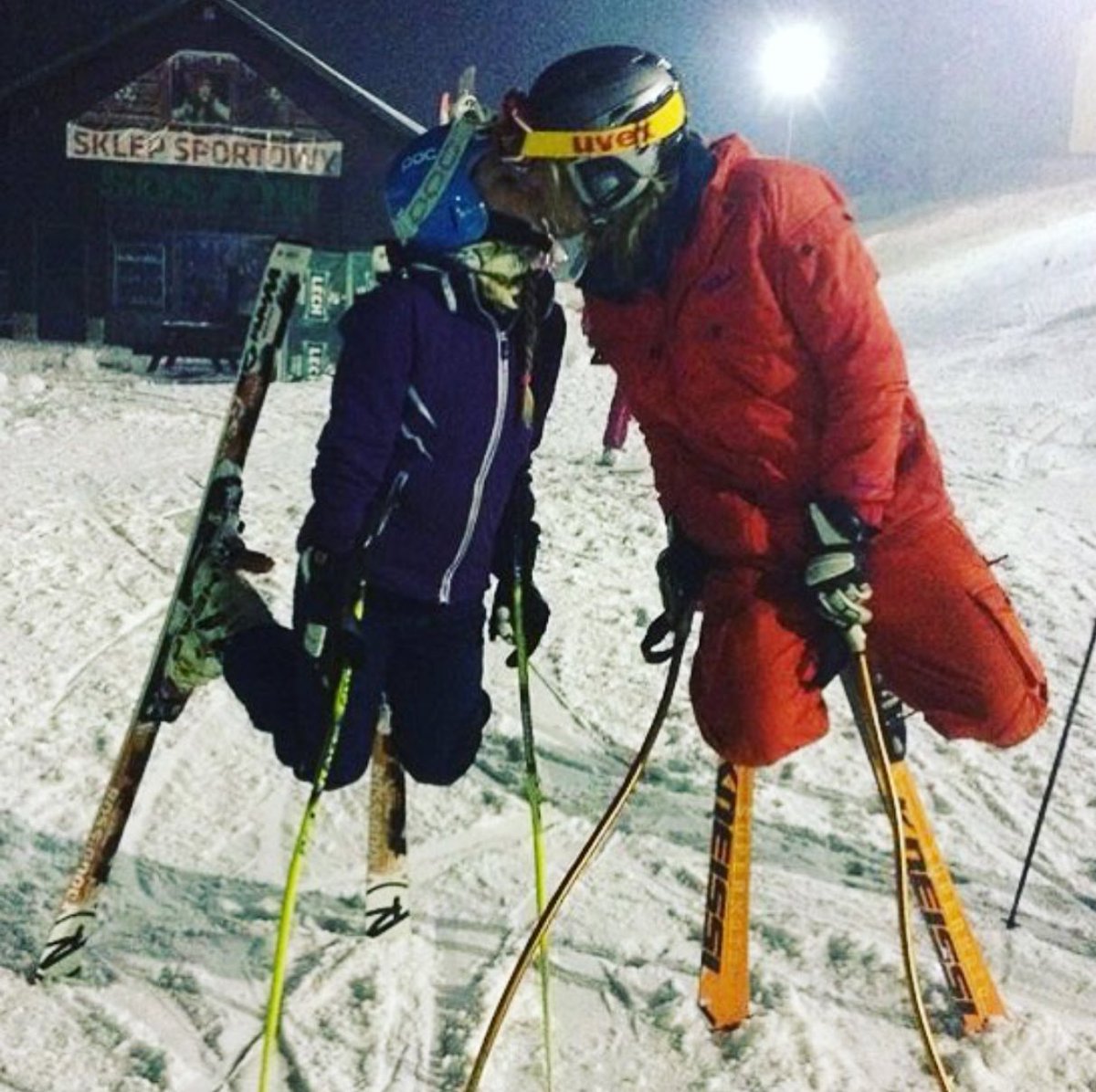 Dating apps have seen a surge during lockdowns, with Tinder users making 3 billion swipes worldwide on Sunday 29 March, the most the app has ever recorded in a single day. But what is the best way to attract your perfect match, what makes people swipe right on your profile pic? Turns out, if it's a picture of you skiing, you'll have way more success (maybe it's because your face is obscured behind buff and goggles – just sayin').
Club-Med has conducted a survey that has determined which holiday pictures perform the best on dating apps. They created profiles on Tinder, each with different travel photos, and analyzed which did the best based on 1,000 swipes on each profile.
Skiing, Surfing, and Even Skydiving Were Put to the Test
With some of the top-ranking ski resorts in the world, they included skiing as one of the travel adventures represented in the study as well as other travel-based activities, such as diving, surfing, and hiking. They also made sure to include the adrenaline junkies' favorite, skydiving, to see if thrill-seekers were the preferred type.
Not forgetting everyone's favorite travelgram, they included sightseeing and beach snaps to see if it was the world's top landmarks or your swimming attire that makes you more likable. Or maybe it's your love of food? Foodie images were also shown in the study to see if those who travel for exotic cuisines are more likely to get a date.
Yoga was included to see whether you should be finding your zen in order to find your match, and animal lovers, seen posing next to elephants were added to see if people prefer some animal magnetism.
The Results: Which Holiday Pics Do Daters Like the Most?
The results revealed that skiing came out as a firm favorite among daters, along with those seen relaxing by the beach and closely followed by people showing their sensitive side by taking holiday snaps with animals. See the full results below:
Women Love an Adrenaline Junkie
It turns out women LOVE to swipe for an adrenaline junkie, as an impressive 451 out of 1000 women swipe right when they see a guy risking his life for the most breathtaking view. Or maybe it's the windswept faces that make the women swoon?
The study revealed that the sporting activities stop there as women seem to like an attentive animal lover. It's the perfect time to upload a picture with your puppy or a more exotic animal you've met on your travels as 443 women found themselves saying yes to pictures that featured animals.
In third place were photos of men relaxing at the beach pulling in an impressive 401 right swipes. The study discovered that women seem to love a man who spends his holidays relaxing on the golden shores of the world's best beaches.
Men Prefer to Swipe Women Who Ski
Men too fancy themselves an adventurous adrenaline junkie, as skiing comes out in first place with a grand total of 729 out of 1000 men swiping right on this photo, more than any other image in the study. Not only does the photo hint at the adventurous side of a woman but the long ski slopes and mountainous backdrops provide the perfect scene for a winter snap.
Men continued to dote on women who took part in outdoor sports as the diving travel snap came in second place. Taking a dip into the deep blue and exploring below the surface scored women 642 matches out of 1000. Are men looking for a thrill-seeking, scuba diving lady to whisk him away?
It seems women don't always need to have their sporting shoes on when attracting a mate as in third place came the classic travel foodie snap. The study found that 512 out of 1000 men swiped right on a picture of a woman enjoying a bowl of something tasty while traveling the globe. They do say food is the way to a man's heart!
For more insights, including same-sex relationships, check out the full blog post on Club Med.