This winter, large ski resorts owned by parent companies have been uber crowded. Because Vail resorts decided to decrease their season pass price by 20%, people from across the world flocked to the mountains. According to Vail Resorts' annual report, the company sold 67% more epic passes in 2021 compared to 2020. 
Although it's great to see so many people out exploring great mountains owned by Vail Resorts,  the overcrowding at some resorts has made it almost unbearable to ski those areas. Many resorts owned by Vail already went into the 2021-2022 season short-staffed and were unable to accommodate the influx of people coming to the mountain each day. This deadly concoction caused the perfect storm for the longest lift lines skiers have seen in quite some time. 
If you're someone who can't deal with waiting in lines all day, you would enjoy skiing at an independently owned ski resort. 
The independently owned ski resorts are not owned by a parent company, and that mom-and-pop vibe is palpable when you ski these not-so-well-known mountains. Skiing these lesser-known mountains not only gives skiers a chance to support small businesses, but it also allows skiers a chance to see breath-taking views they would have never thought of before. 
Another advantage to skiing independently-owned resorts is the price. Many smaller resorts have deals and packages that make lift tickets cheaper on certain days of the week. The Indy Pass is another season pass option that allows you to ski 81 different independently-owned ski resorts for just $329. With Vail Resort's 20% discount, their season pass was still $454 more expensive than the Indy Pass. 
Keep reading to learn about five independently-owned ski resorts that are guaranteed to satisfy every skier's craving for exploring new areas of the world. 
Taos worked incredibly hard to renovate the resort to make the 2021-2022 season the best one yet for its skiers. Taos added a new ice rink, sleigh rides, mountain entry area, guided mountain experiences led by a pro, and a new snowcat to improve the resort's snow conditions. 
The resort strives to set itself apart from the crowd, offering one-of-a-kind experiences to its guests. The resort's slogan is: "In a vast sea of ski resort sameness, they desire something that stands apart. And we're here to deliver."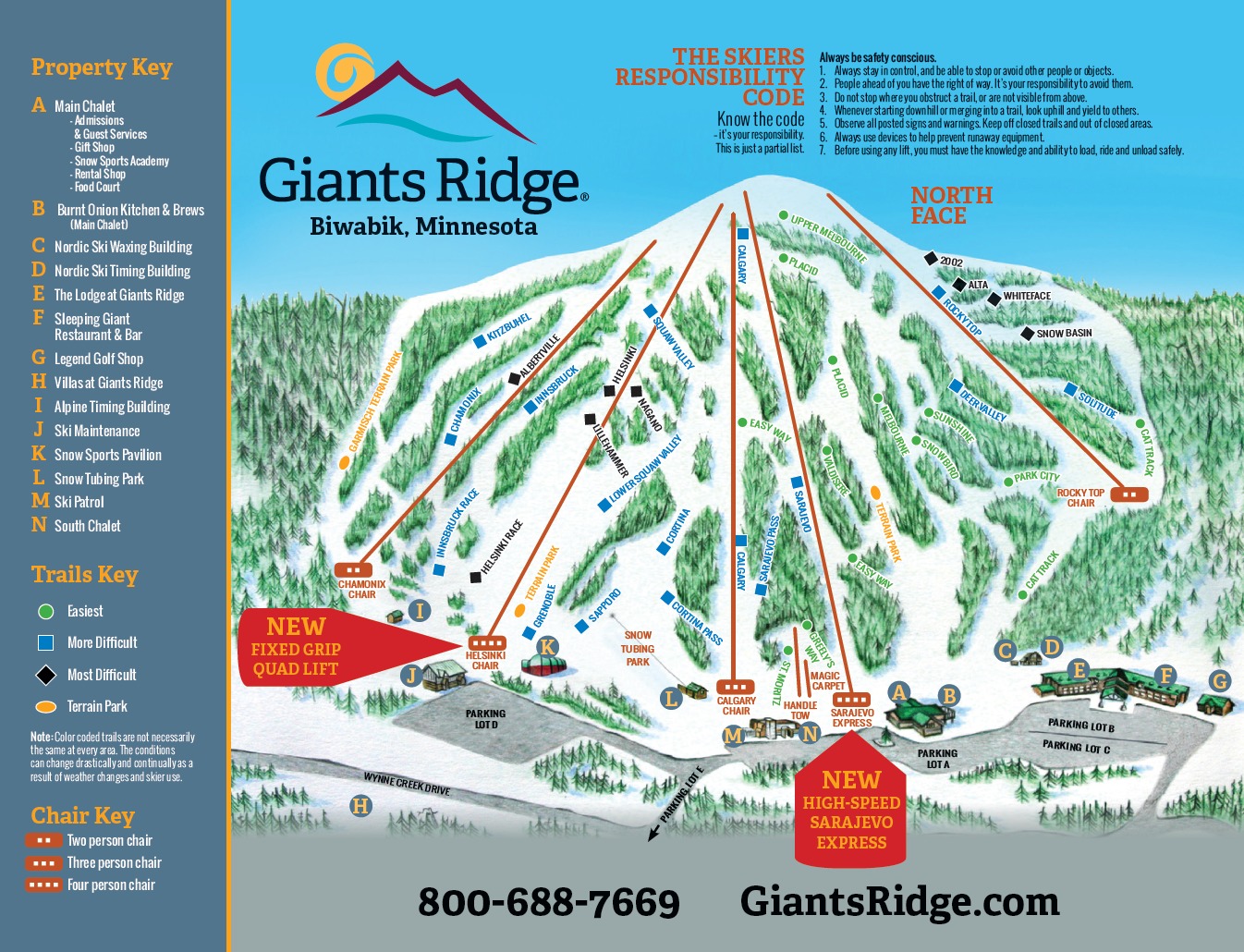 Giants Ridge is perfect for a family vacation with terrain for all ski levels. The resort is equipped with 5 lifts, 2 terrain parks, and 35 runs to explore. This resort is perfect for the whole family – Giants Ridge resort has planned out what seems like an infinite amount of events geared toward all ages to entertain everyone on the mountain.
Every Friday from 1 p.m. – 3:30 p.m, Giants Ridge encourages girl power by hosting a personalized coaching session where women teach women how to ski. This is a great weekly event that introduces new friends to each other, teaches some new skills, and helps in the process of making lifelong memories. 
Bolton Valley has a stellar nightlife scene with live music and events throughout the winter and summer to keep the party going once the lifts close. Want to keep skiing after the lifts close? James Moore Tavern has you covered. The well-known apres-ski bar keeps its LED lights on for night skiing until 10 p.m. Tues. – Sat. 
Oh . . . and did I mention that Bolton Valley has gotten 104" of snowfall so far this season? That amount of powder should turn any skier's head to want to come to check out this independently-owned resort.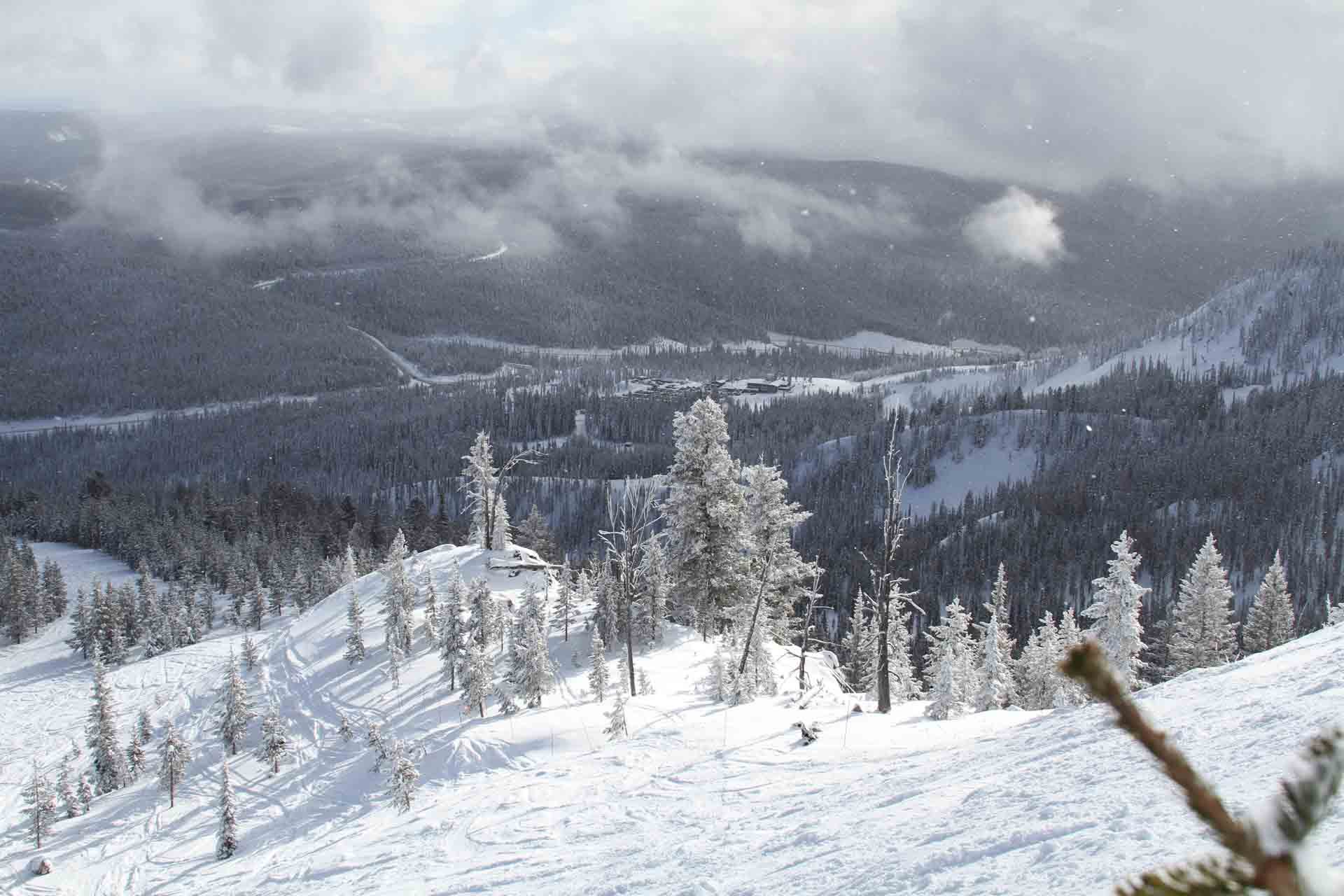 If you're someone who enjoys adding a little retro flair into your ski day, Lost Trail Powder Mountain might be the perfect fit for you. The resort's Old School Monday's event encourages everyone to come out to the mountain in their best retro outfits to compete for a 2022-2023 season pass. It's time to break in that old 80s one-piece to compete for the season pass!
Lost Trail also hosts competitions throughout the winter season and invites people skiing at the resort to come to watch the best of the best skiers and snowboarders hit the slopes. Learn more about the next competition the resort is hosting: The Steak Fry and Cold Smoke Weekend, which supports the Lost Trail Safety Patrol.
Brundage Mountain has an impressive area to ski, snowboard, and snowmobile with 18,000 acres of backcountry terrain to explore. Every skier will be fully entertained at all points of the ski trip trying to get to all parts of the vast terrain. Brundage Mountain also accepts the Indy Pass, which is a great deal for budget skiers. 
If you like themes, you're in luck! Brundage Mountain hosts fun and exciting themed weekends almost every week where skiers get to dress up in different costumes to send it on the slopes.