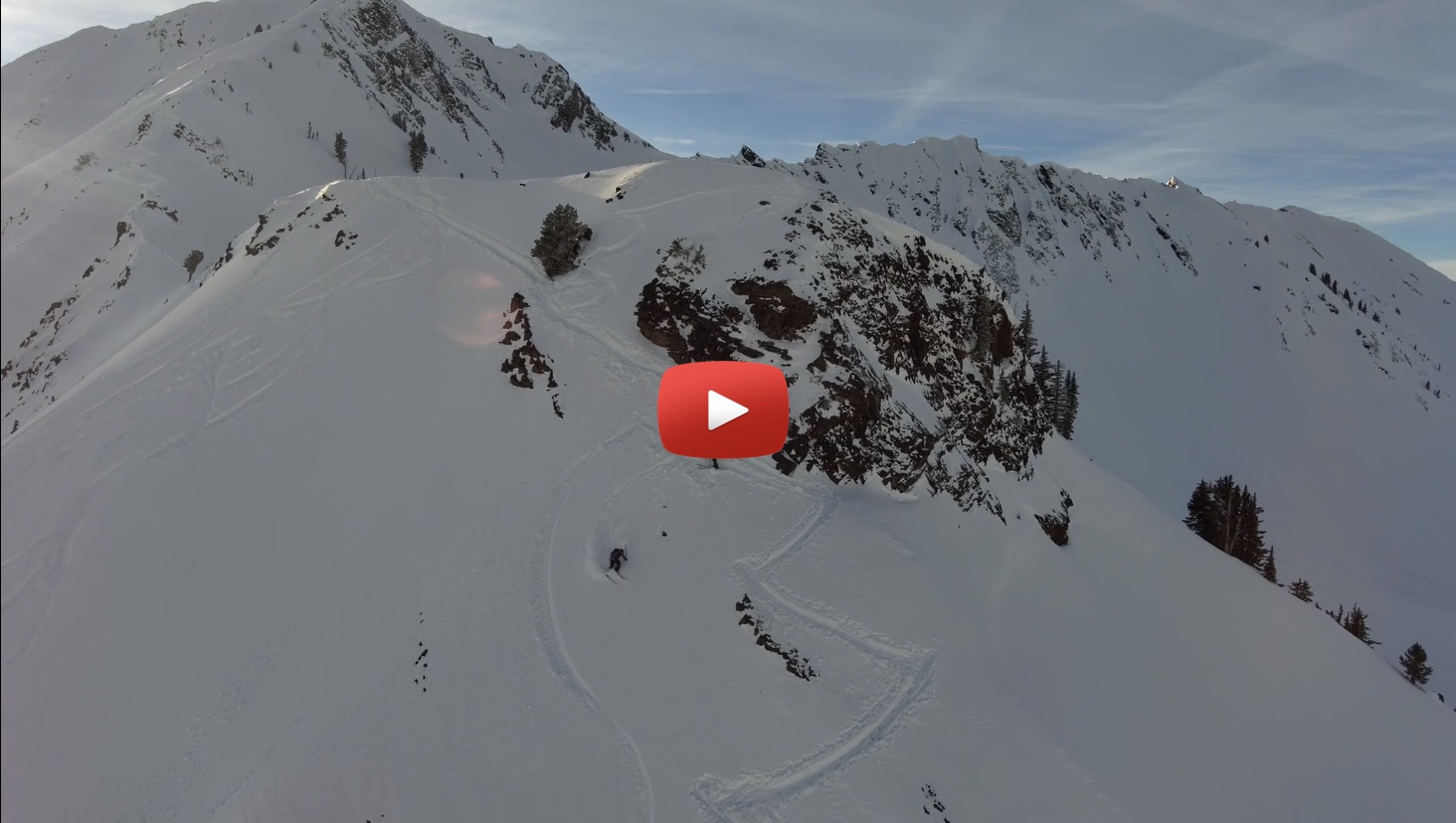 Report from Thursday, January 12, 2023
The top was blower. The bottom half—not so much.
Connor and I went for a walk in upper Little Cottonwood Canyon yesterday for the first sunny day after a 40″ storm cycle.
The conditions were glorious: warm and sunny weather with mild winds and great powder up high.
It felt like spring but with mid-winter snow.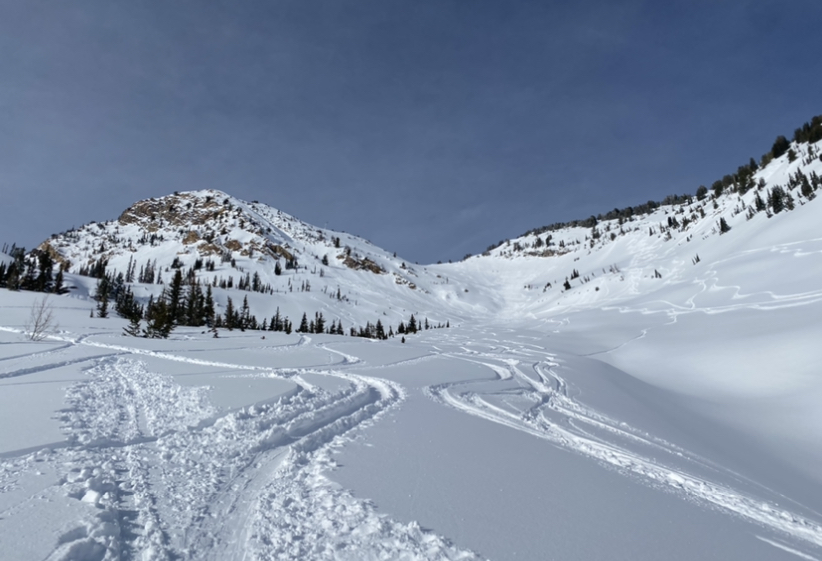 The avalanche danger was ranked as considerable by the Utah Avalanche Center.
We scoped out lines from the bypass road, deciding to go for a line off Little Superior which was south-facing and had been bombed by state-run avalanche mitigation crews. 
We were touring from Central Alta at 2 pm.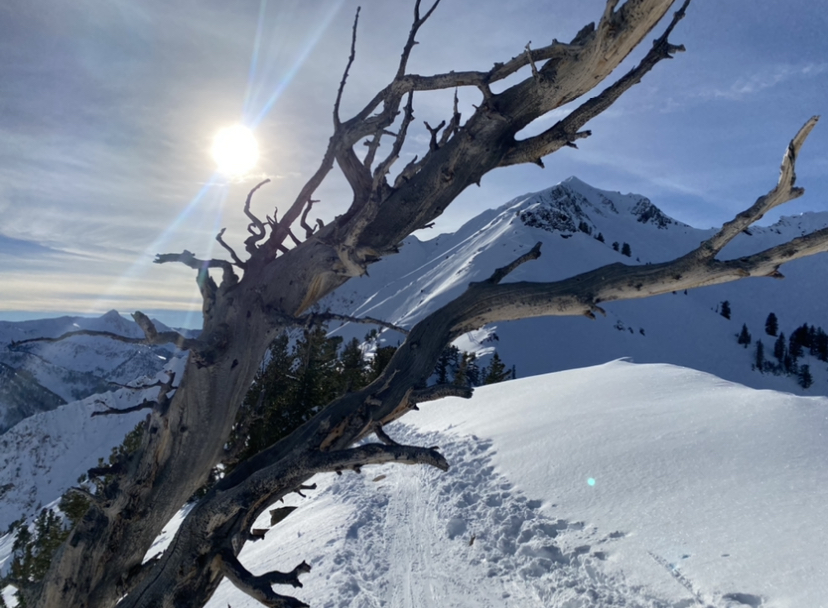 Winds were light and skies were bluebird, making for warm, comfortable conditions. 
On ridgelines, winds were higher and it was brisk.
By 4 we were transitioning to drop into Little Superior.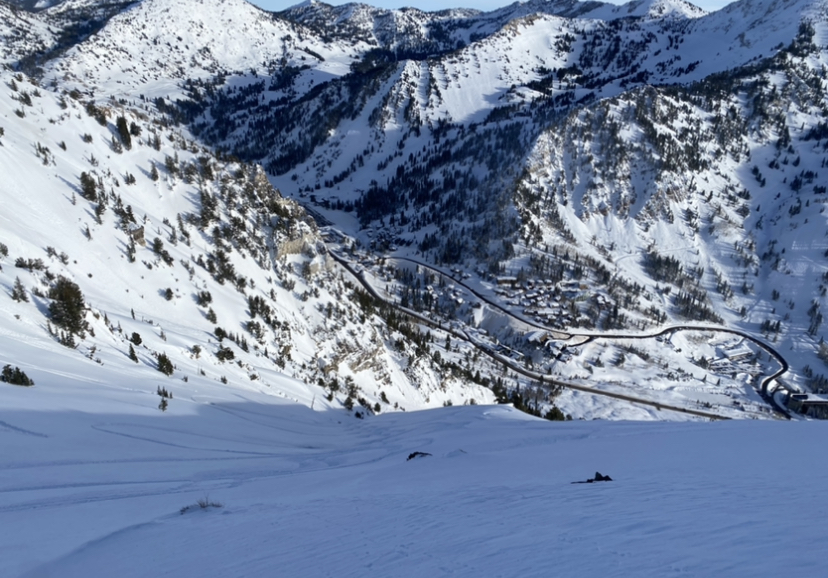 I went first, sending a small air into fluffy snow and keeping my speed. 
The snow was smooth and loyal—fast, winter powder that allowed a lot of control.
It was better than it looked.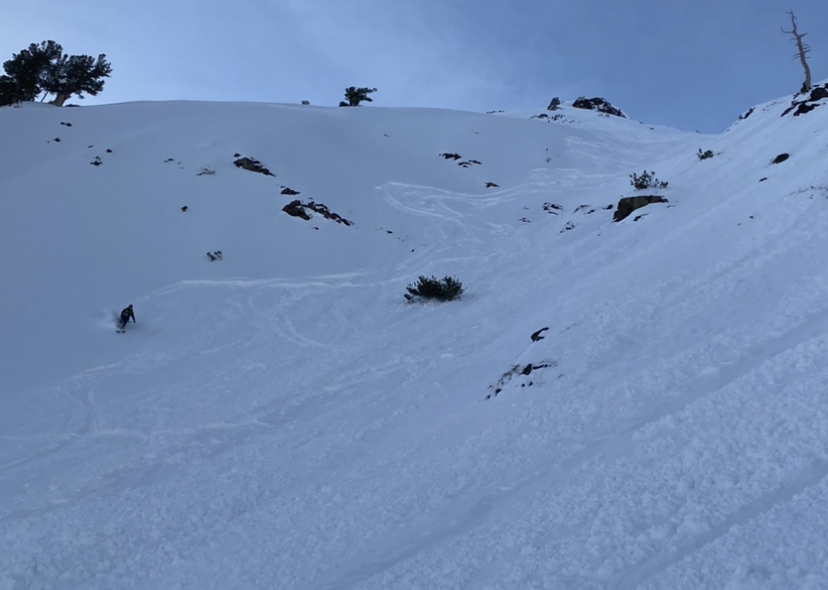 I made medium-arcing turns down the upper section before weaseling my way around the corner.
This second pitch was inundated with heavy avalanche debris that had thawed and refrozen, making for interesting skiing. 
Connor linked up with me, then we party skied the remaining 1,500′ of avalanche debris back to the road, mustering as much grace and excellence as we could. 
Here and there there were pockets of decent snow that skied relatively normally, but it was mostly debris pile back down to the highway.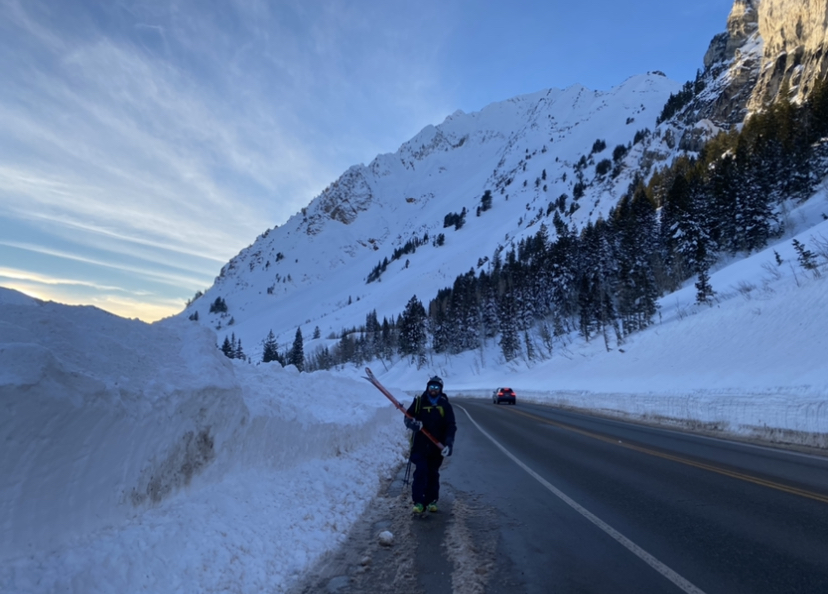 We looked a bit like newborn horses at moments.
It was all in good fun. 
When we got back down to the highway we unbuckled our boots and strolled back to town with the oblique rays of the setting sun. 
Avalanche Forecast 
Weather