Brought to you by 10 Barrel Brewing
Report from Monday, March 22, 2021
I'll take 20+ inches of blower pow on Monday morning.
Couldn't think of a better way to start the week honestly. 
Buddies Tommy, Adam, and I went for a walk in Big Cottonwood Canyon this morning.
Storm totals in BCC ranged from 16-22″ (1.10 – 1.75 H20) according to the Utah Avalanche Center.
We decided on Argenta as a tour plan.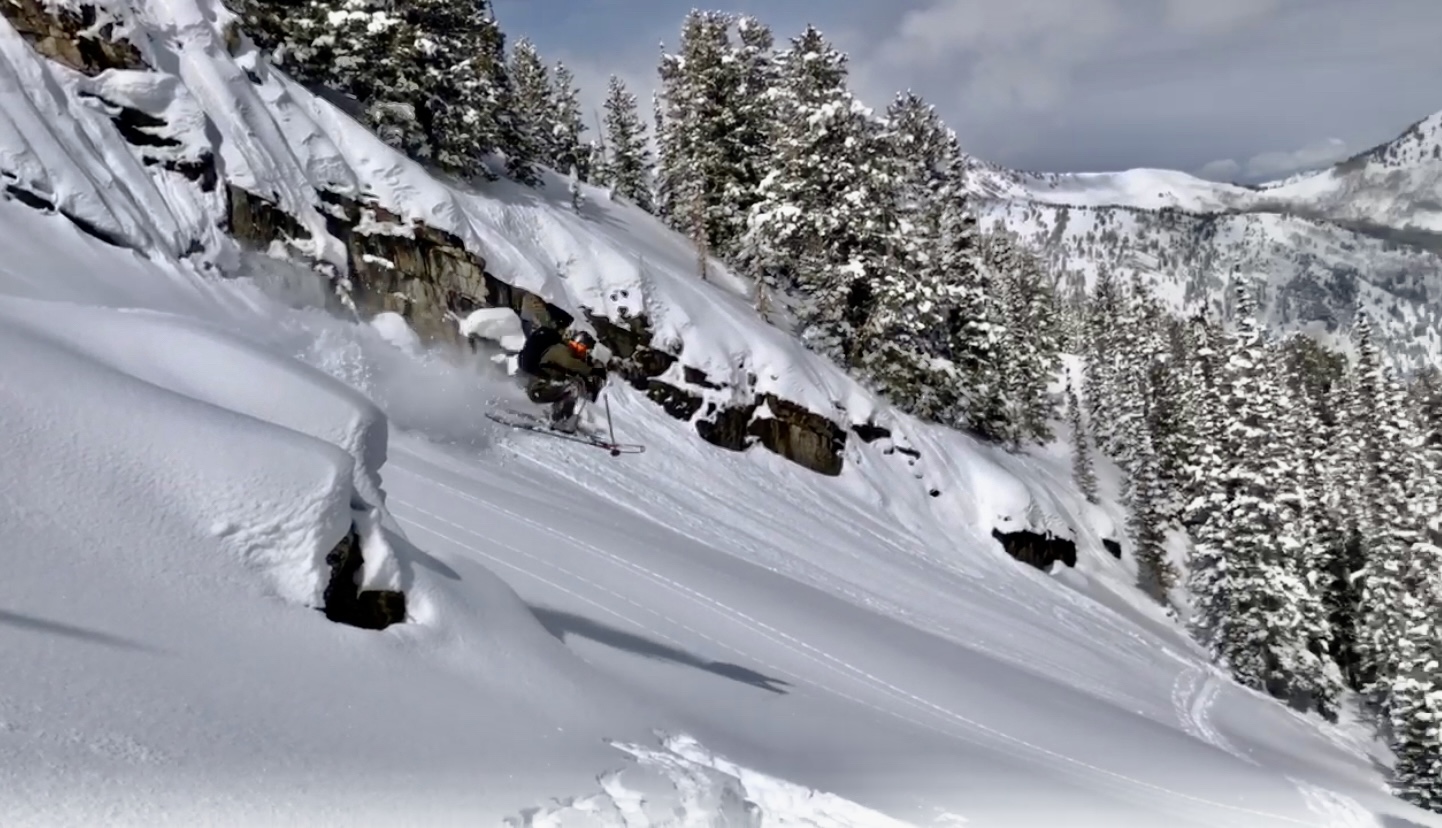 Argenta is in Andrew McLean's "Chuting Gallery," where he records that the ski run it is today formed in 1996 when UDOT dropped a bomb from a helicopter and the slope slid its entire length, taking out trees and covering an expansive 15º apron at a ground speed of 150-160 mph.
McLean writes:
"Skiing it a few days afterward was an amazing lesson in the destructive power of a large avalanche. Thirty-foot berms of snow were frozen in time, the smell of freshly cut timber hung in the air, and of the few twigs that remained standing, all were stripped of their leaves and branches. Telephone poles and bridges were taken out and the highway was closed down as the DOT took 19 hours to plow and chainsaw their way through the wreckage. Today it just looks like a nice little ski run."
And indeed, it is a 'nice little ski run'—3,250 feet of it to be exact.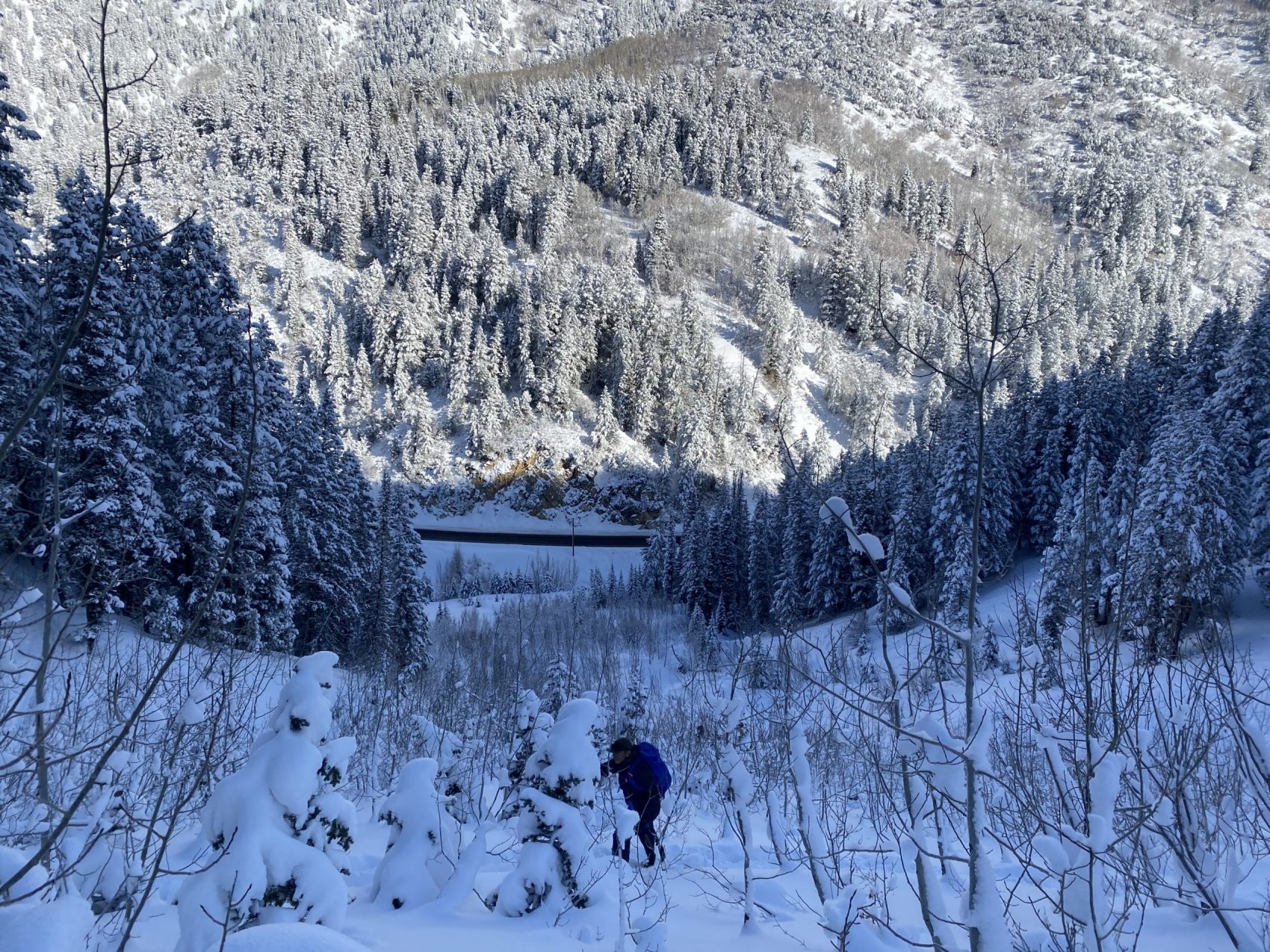 We started touring at 9:20 this morning and by 11:40 we were skiing (Car to summit time: two hours, 15 minutes).
The skinner was steep at the start and gradually mellowed with a couple of kick-turn heavy spots—a classic Wasatch skinner.
On the way up, Adam pointed out some lenticular clouds which he said signifies that a storm or weather change is likely to occur in the next 24 hours or so.
At the top, Tommy looked at me and said, "Oh hey bud, there are some pillows over here that need to be popped."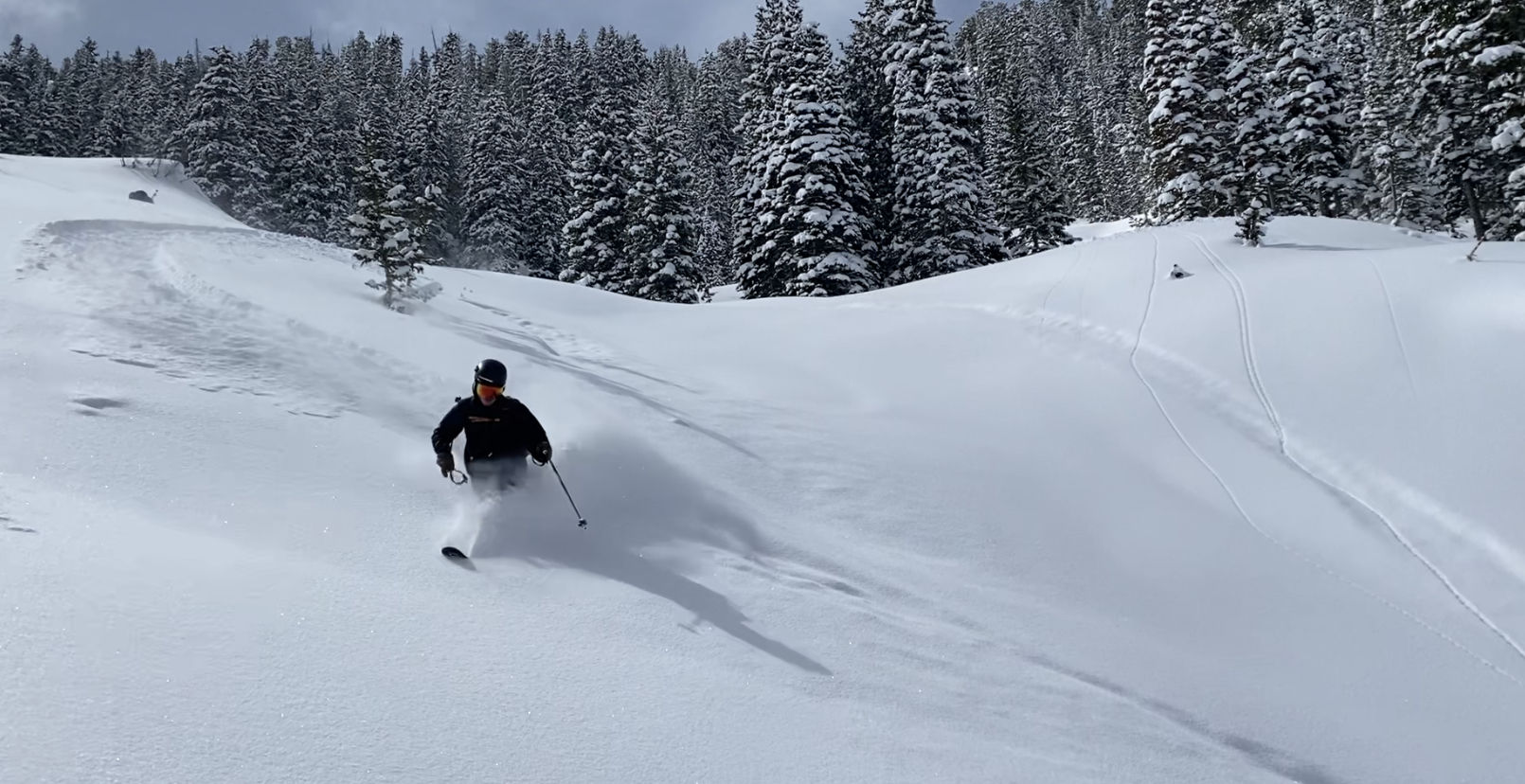 He pointed out an absolutely delicious-looking line with a few big pillows you could send into crazy-deep snow.
Being the gentlemen that he is, Tommy let me ski it first and I took some of the most enjoyable turns of the season in there—if not my life.
I popped each pillow which landed me deeper, faster into my next turn before sending a final pillow into a pool of pow that splashed well over my head when I landed.
The snow was Utah's classic light-and-dry blower powder, which is good for the soul.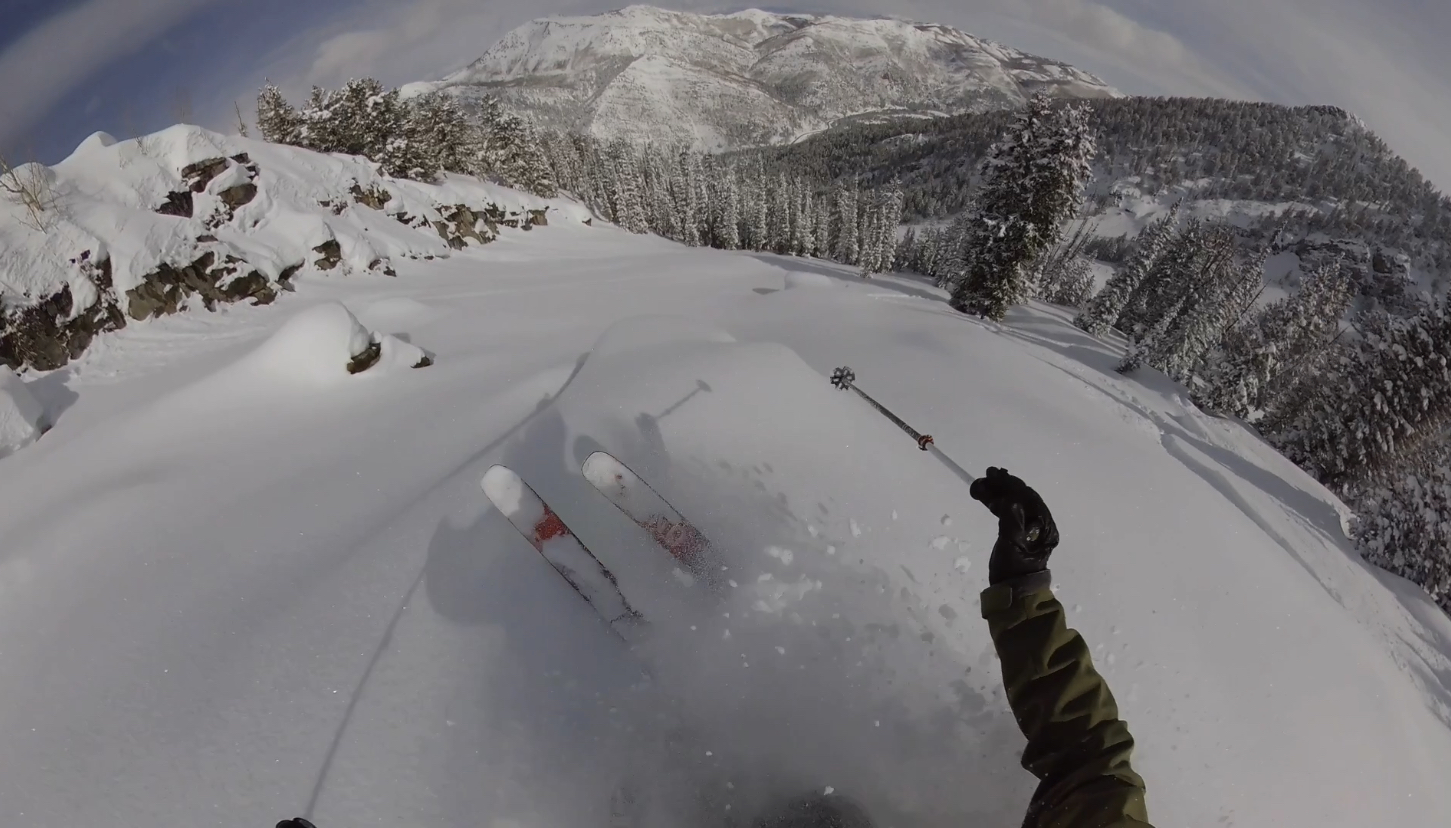 We skied some thick, steep trees after the pillows, then down the core of Argenta.
Once it opened up you could link together long-arcing, high-speed turns in the best quality snow there is.
As we skied towards the bottom, we went one at a time, dancing in and out of the trees and stopping in safe zones to catch our breath.
The snow was slightly heavier towards the bottom but surprisingly not that much so—every turn of the 3,000-foot line skied awesomely today.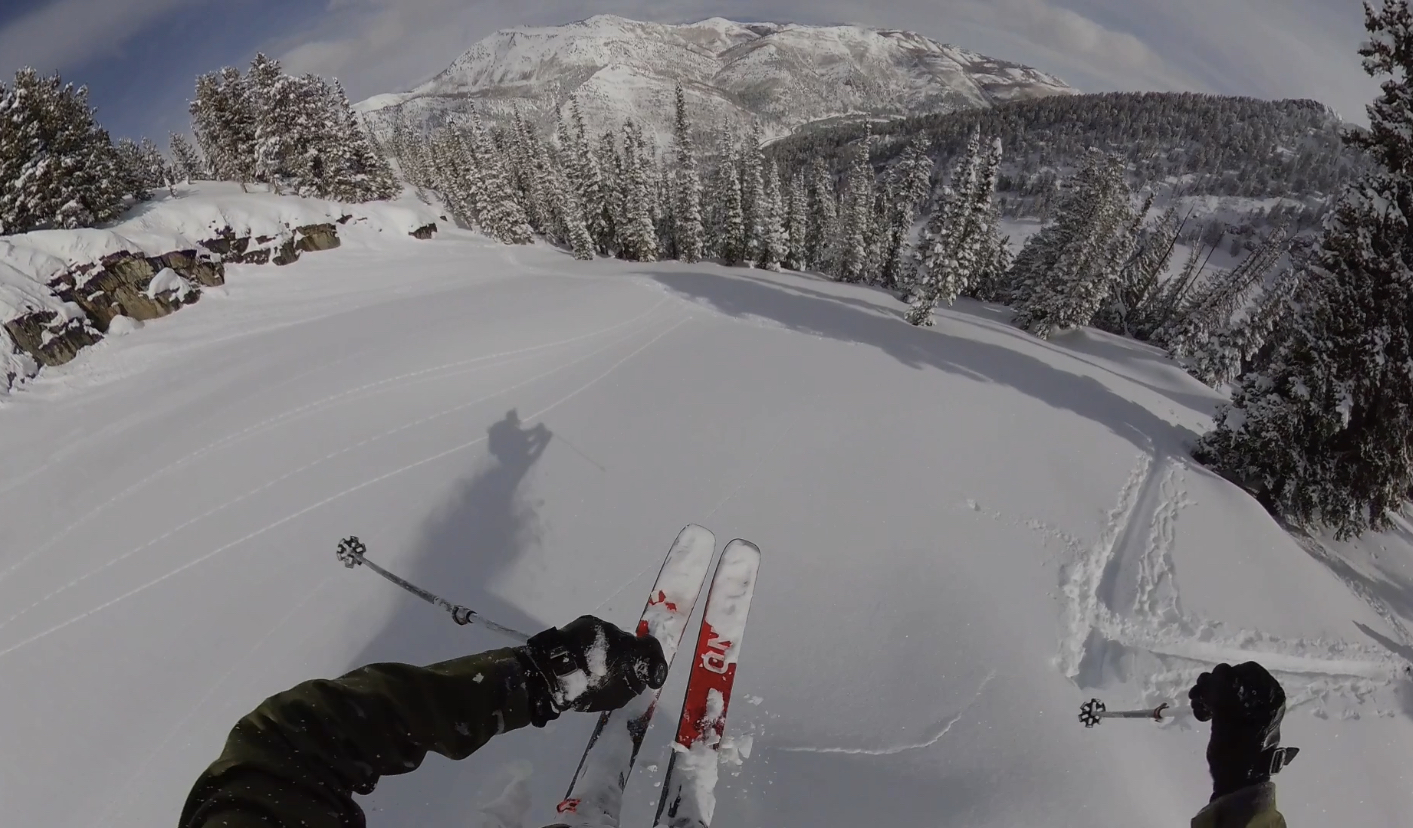 As instabilities go, we noticed a couple: small loose, dry avalanches (about a half-dozen of them) on a high-elevation, north-west facing slope below some cliffs and one instance of a 'woomphing' sound coming from below our skis in the section right after the pillow line.
All in all, Argenta is a straight-forward, bang-for-your-buck masterpiece; two hours of skinning adjacent to a slide path and over 3,000 vertical feet of skiing back down the same way you came up.
That's hard to beat.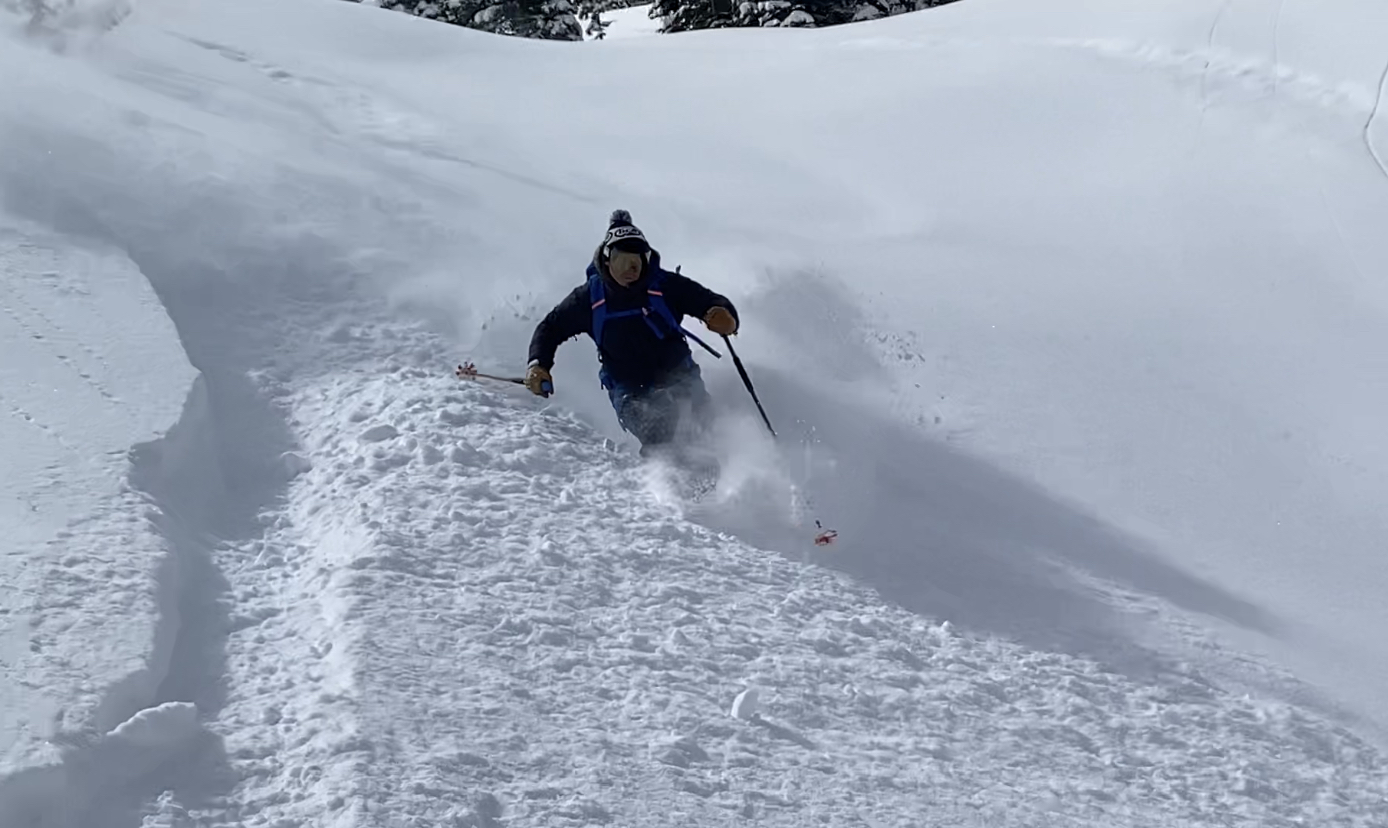 Avalanche Forecast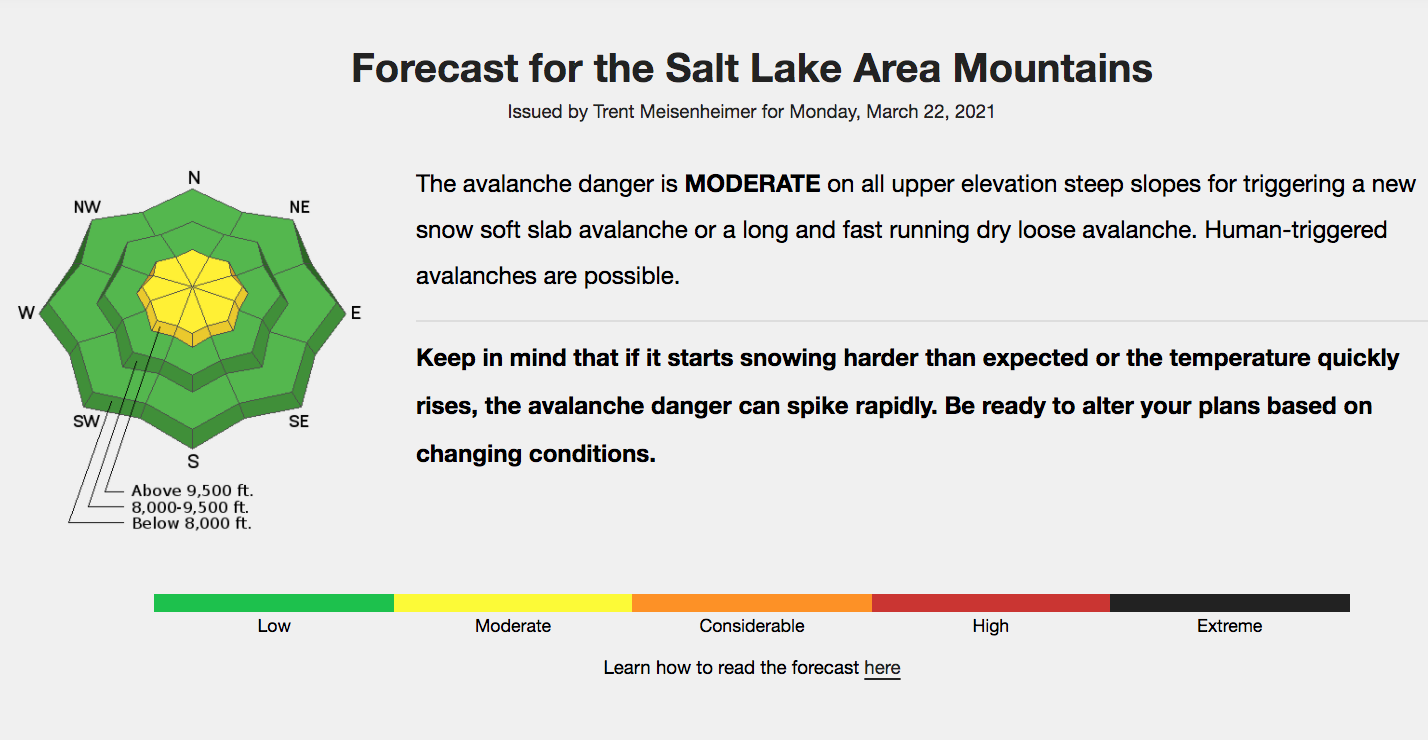 Snowpack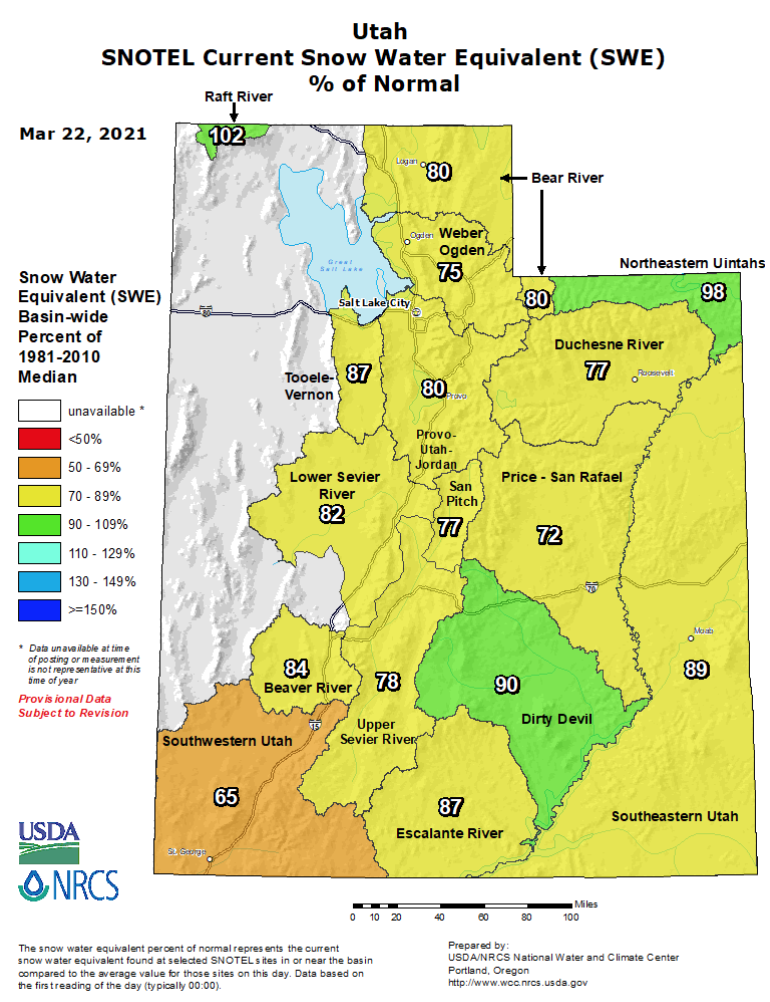 Forecast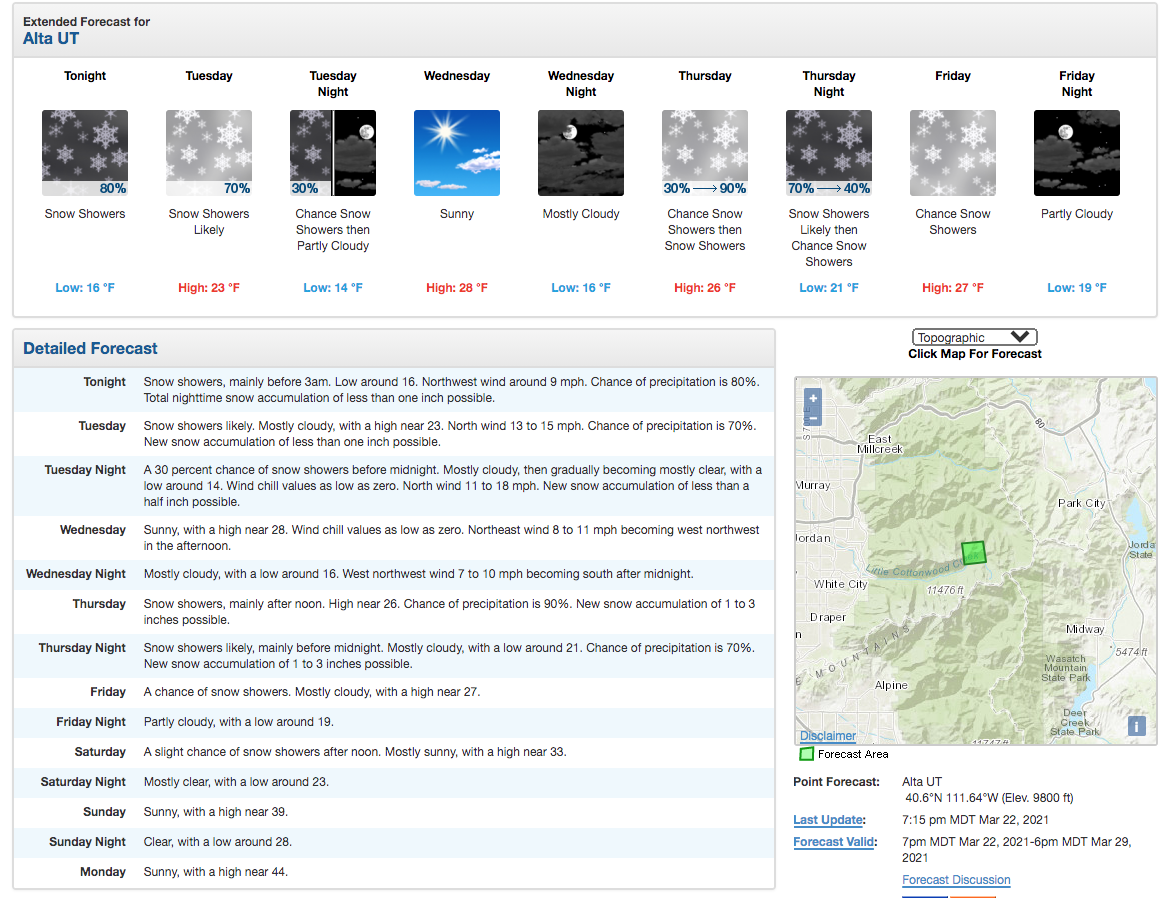 Photos