The Central Wasatch's snowpack effectively doubled overnight. 
Above 9,000′ over two feet of new snow was reported and the avalanche danger was high.
Mark Staples with the Utah Avalanche Center shared today's avalanche forecast, writing:
"I am totally uncertain how the snowpack will react today. What I know for sure is that I would avoid avalanche terrain today. For these reasons today, the avalanche danger is HIGH at mid and upper elevations. Low elevations have a CONSIDERABLE danger."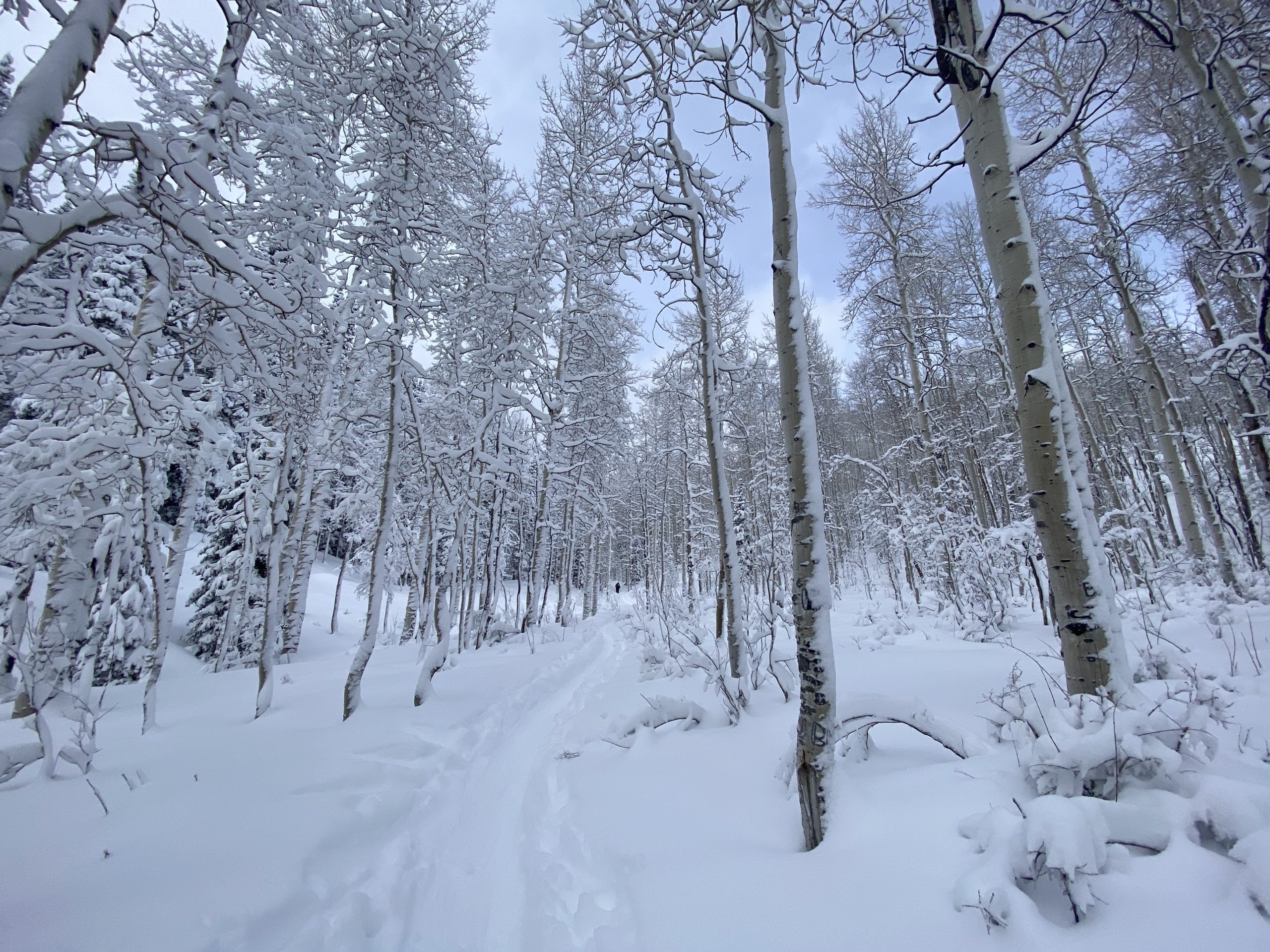 This morning we went for a walk up one of Big Cottonwood Canyon's many drainages in the hunt for deep, low-angle powder. 
It was absolutely dumping at 9 am when we got there. 
The snow was deep and blower so it was the perfect day to try something new: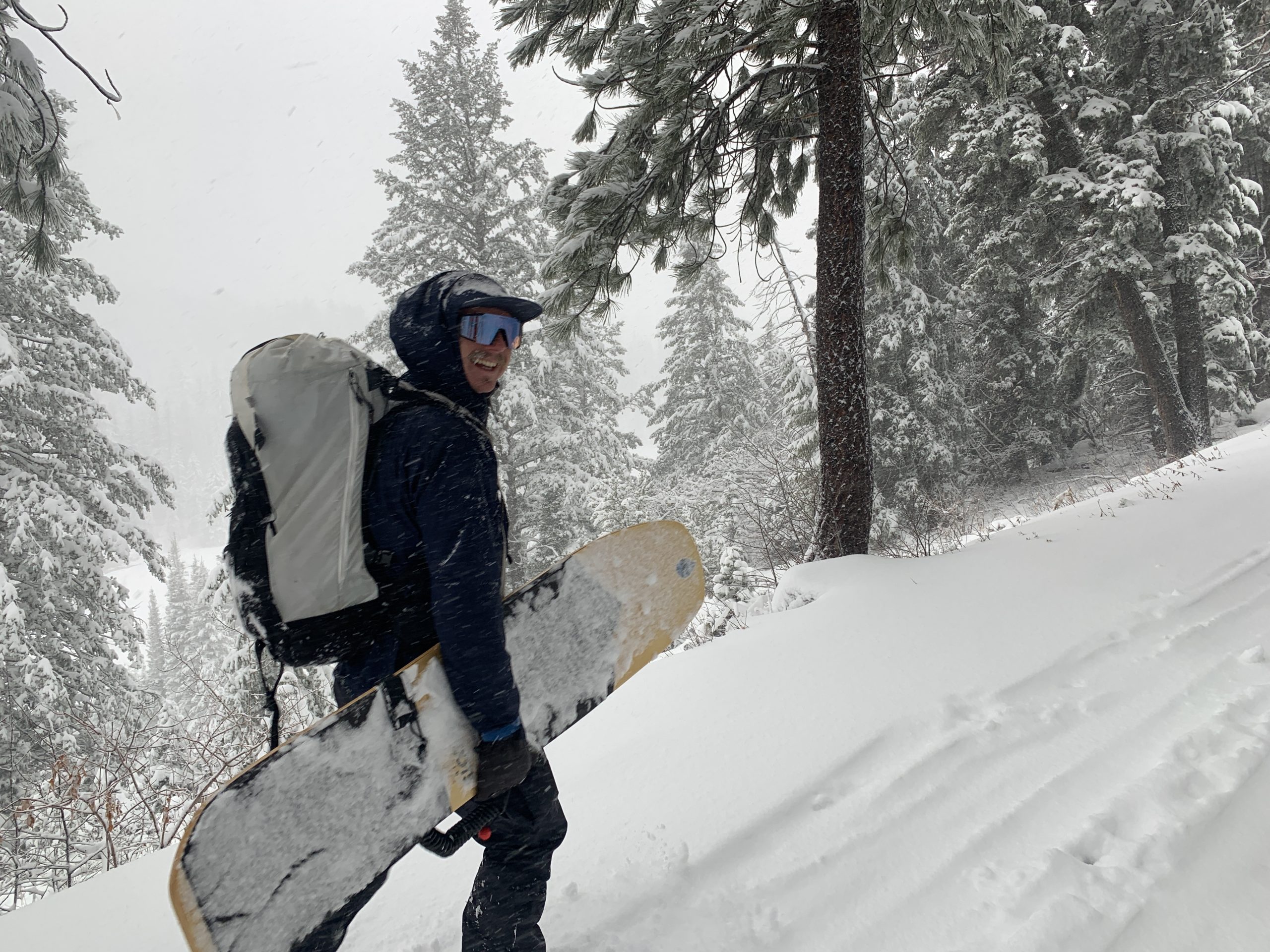 I took my freshly waxed Grassroots Flying Carpet powdersurfboard for a spin and got humbled.
I've been a skier since two years old and a surfer since 21 (I'm 25 now), but I've never snowboarded nor powsurfed—not until today, that is. 
The sensation was indescribable. It felt like surfing but colder and more slippery; it was like I floating down the mountainside on a silky smooth carpet of air.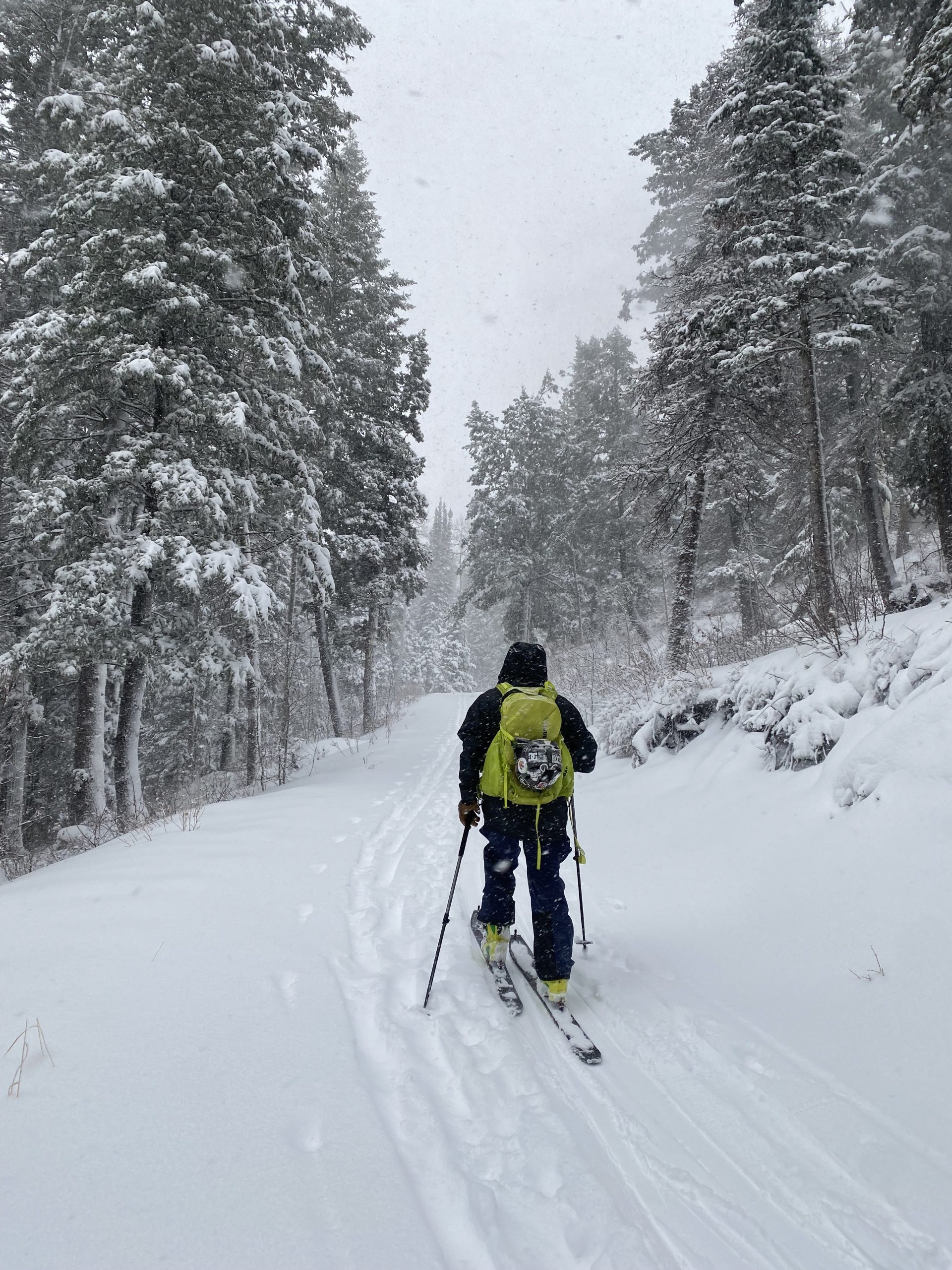 I skied the run in two goes. After falling once and adjusting my balance on the board, I started gently maneuvering it to make wide-arcing turns in the deep, billowing snow that was pouring over me.
I was surprised by how grippy the board was for not having bindings, and the relative ease of making turns.
Through the powdercloud you could see a massive smile plastered on my face—even after crashing a second time at the bottom of the line.
This is the first time I've been on one plank in the mountains, and my neck is currently feeling the learning curve after taking a couple of silly feeling falls in the fluffy, pillowy snow and on the skintrack down. 
I've not quite mastered any of this yet. 
For my first time powdersurfing, I had a hell of a lot of fun. It wasn't as hard as I expected it to be, but it was still challenging for someone who's skied their whole life.
I love the feeling of no bindings—just you and the mountain.
All I want to do now is get back out there and surf some more.
If there are any powdersurfers reading this, feel free to comment with any advice based on the video above—it'd be much appreciated. 
Meanwhile, the snow still hasn't let up.
The Wasatch currently has a winter storm warning that's in effect until Thursday at 11 am. 
It's not over till it's over. 
Avalanche Forecast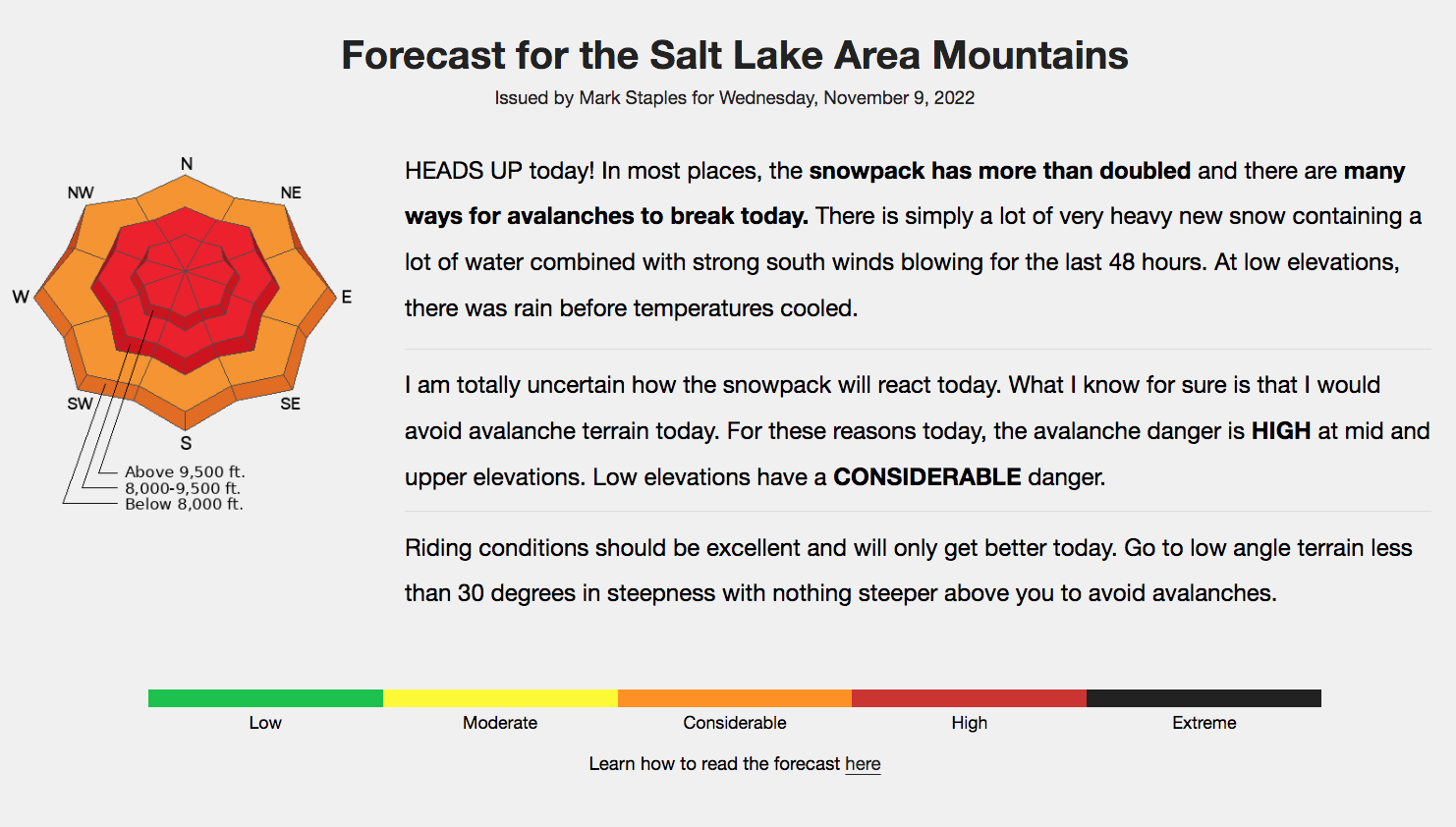 Weather