Report from Wednesday, March 23, 2022
Little Pine ain't little.
The south-facing roadside chute is one of Little Cottonwood's best, and Andrew McLean, author of The Chuting Gallery, described it as:
"The finest chute proper on the north side of the canyon due to its uninterrupted, perfectly straight fall line."
Hence why McLean gave the line three stars—the highest ranking available to a Chuting Gallery line.
I showed up at the White Pine trailhead at 8 am sharp and got to work.
Taking my time, it took me approximately three hours to get to the top of the couloir.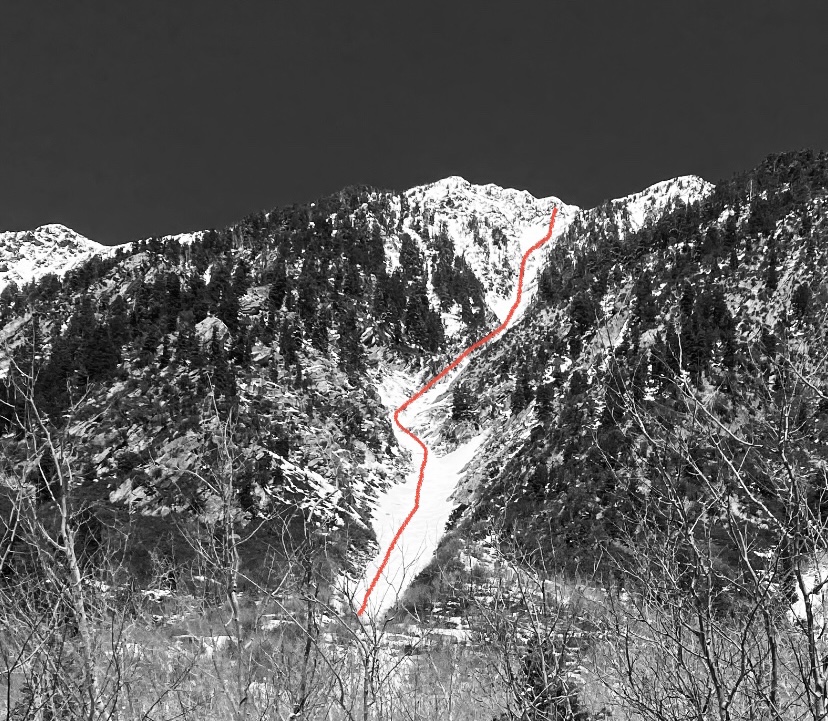 The Utah Avalanche Center ranked the avalanche danger as 'moderate' for today and I was solo—wind drifted snow and wet snow were my main concerns, and I was ready to turn around the moment I started seeing snow pinwheeling down the mountain or a fresh windslab.
Thankfully I saw neither. 
Booting up the chute, the snow was firmer than firm—I was slightly concerned that I would encounter at least a few hard and icy sections when I would be skiing down.
One section about two-thirds the way up had recent wet avalanche debris, likely from this week—the debris wasn't frozen yet and was fairly soft booting up.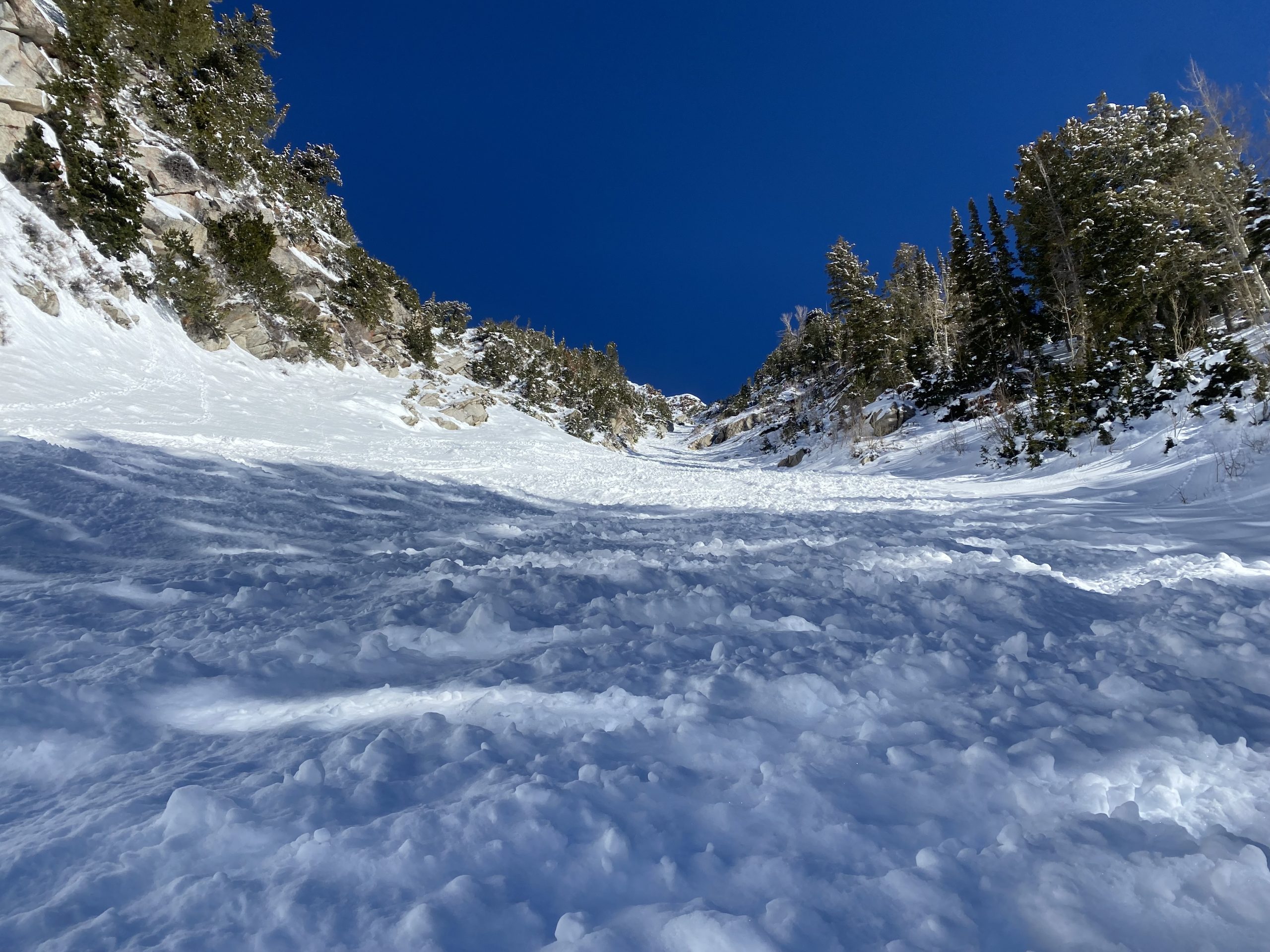 3,300-feet of stair-stepping savagery and I was on top of the Little Cottonwood/Big Cottonwood Canyon divide surrounded by airy mountain vistas, t-shirt temperatures, and astonishingly blue skies.
It was a beautiful day in every sense of the word.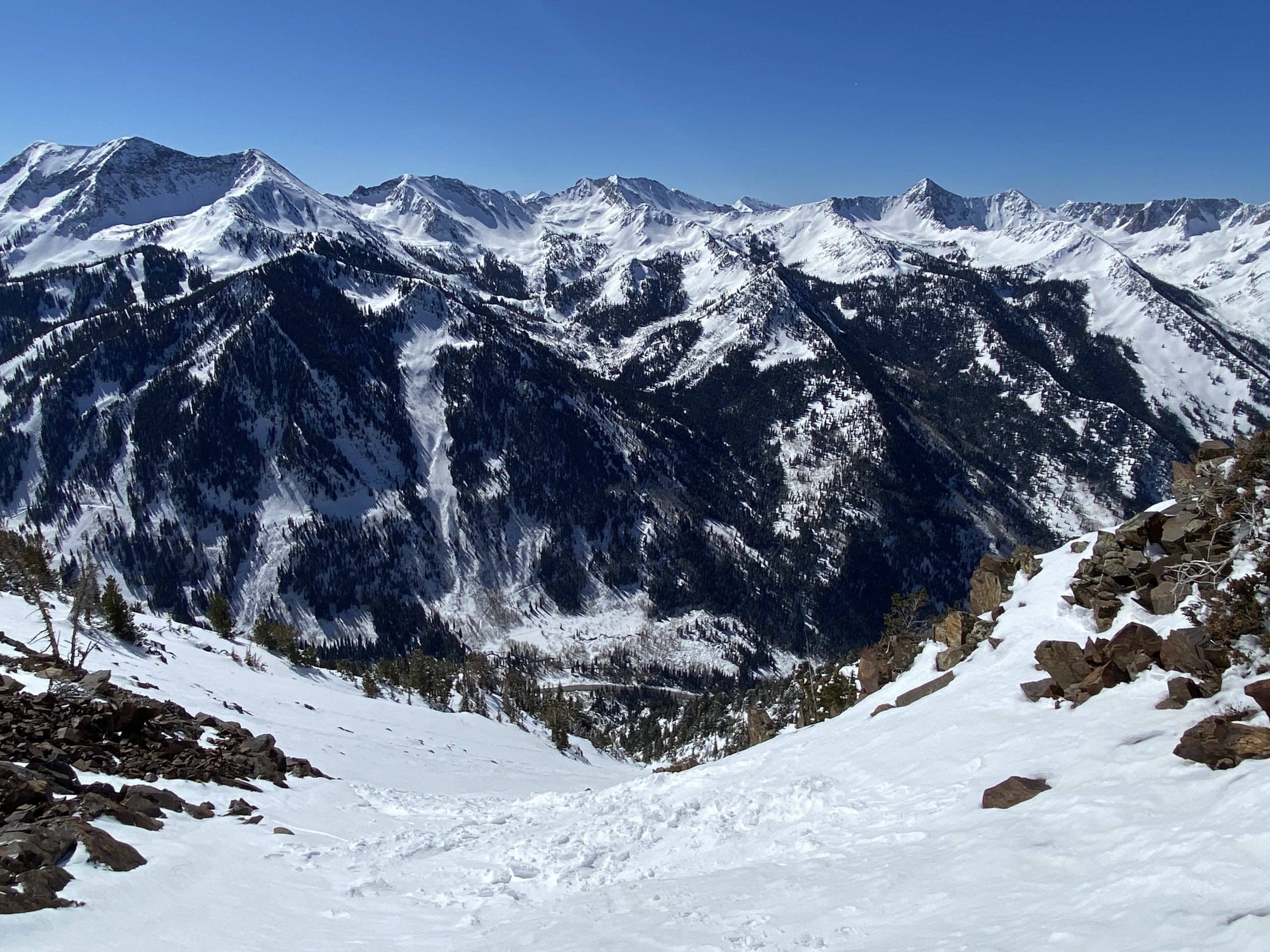 When I had ended up dropping at noon sharp, I was pleased to find that all of Little Pine Chute had softened up quite nicely—even the avy debris pile felt soft when skiing through it. 
The top, middle, and bottom sections were all soft, with a few mildly scratchy spots lurking beneath the moistening Spring snow.
It was almost corn; more like mashed potato snow, but with some more melt/freeze cycles, Little Pine—along with all of Little Cottonwood's other south-facing aspects—will soon be full-on corn skiing.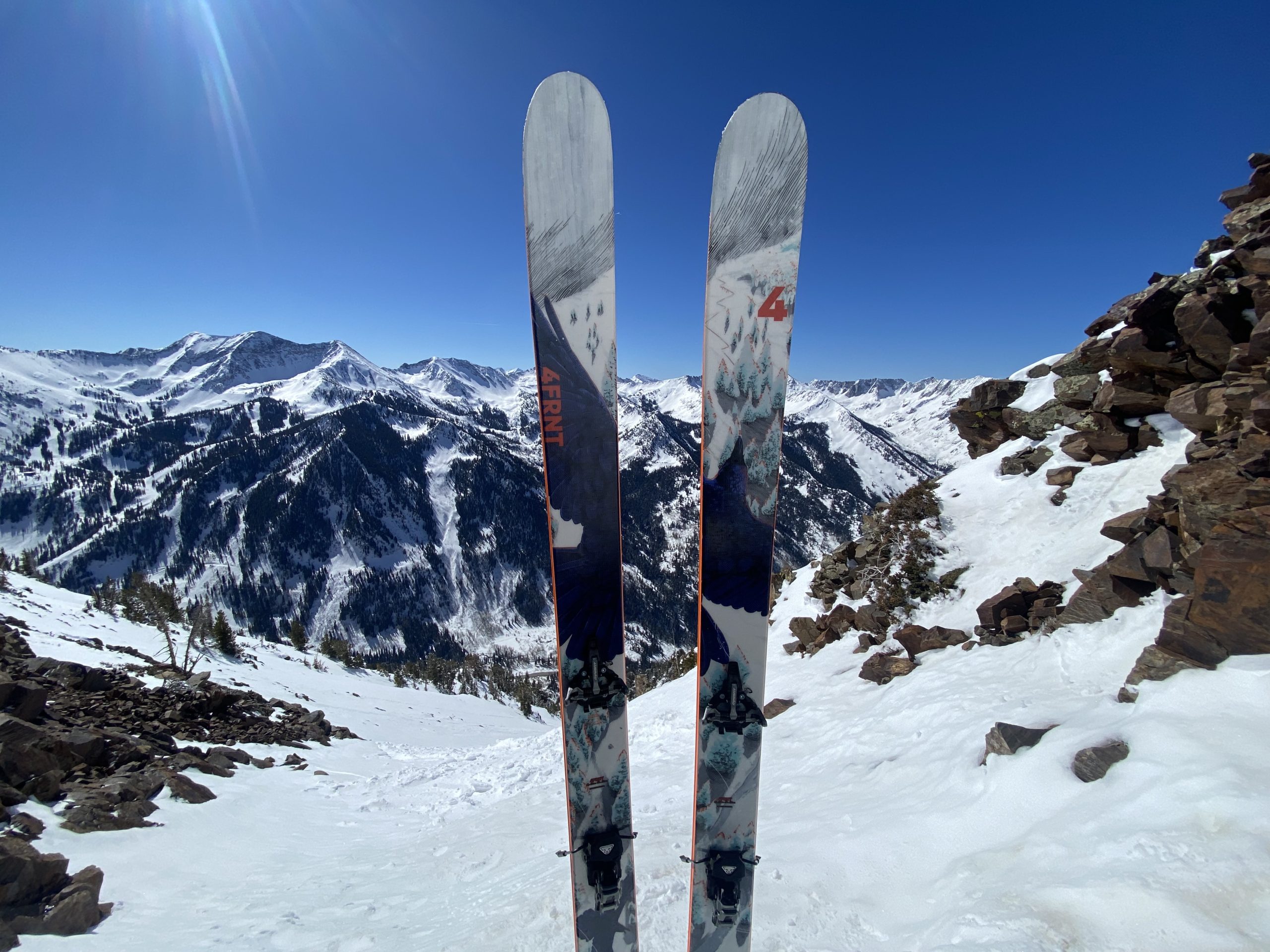 I enjoyed my turns in the sunshine, dodging the occasional pointy rock and stopping frequently to hush my screaming legs.
With a sustained slope angle of 38º and excellent fall line skiing, Little Pine is a great workout.
And it's an even better ski descent.
Avalanche Forecast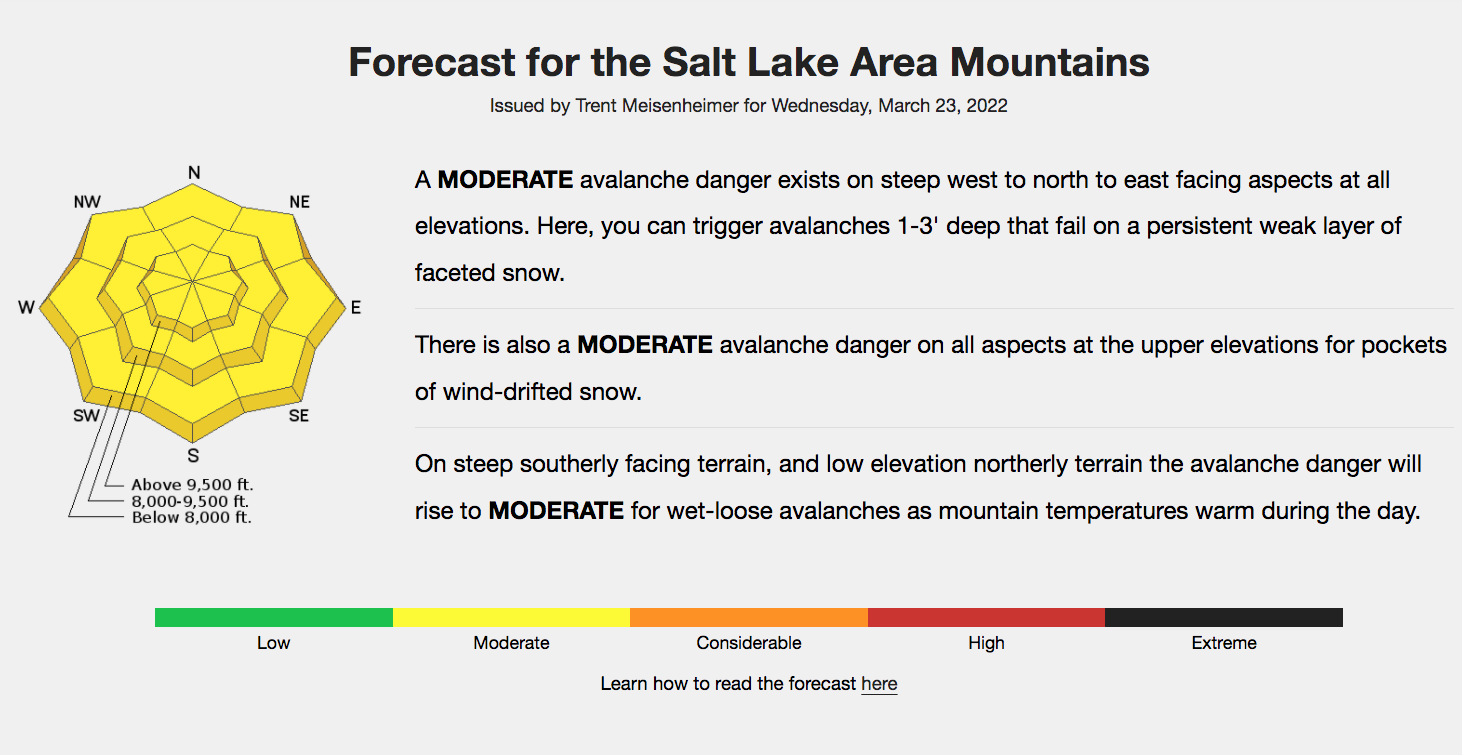 Weather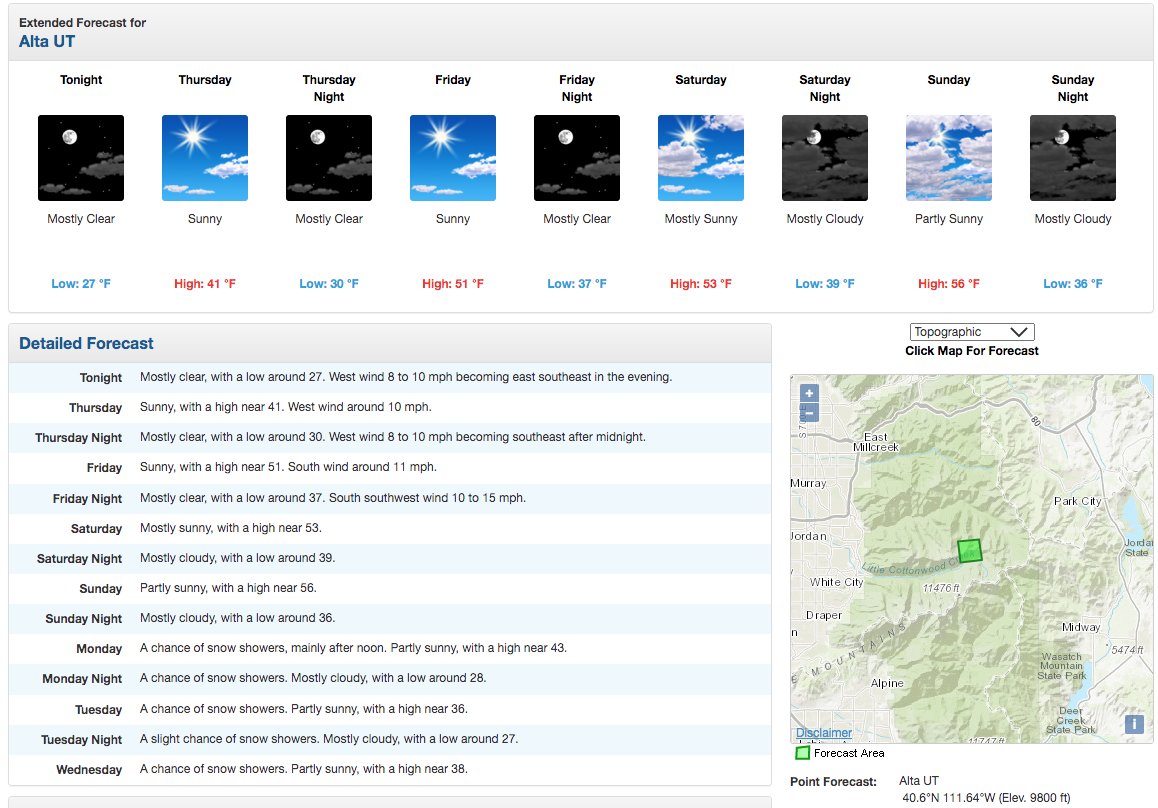 Photos