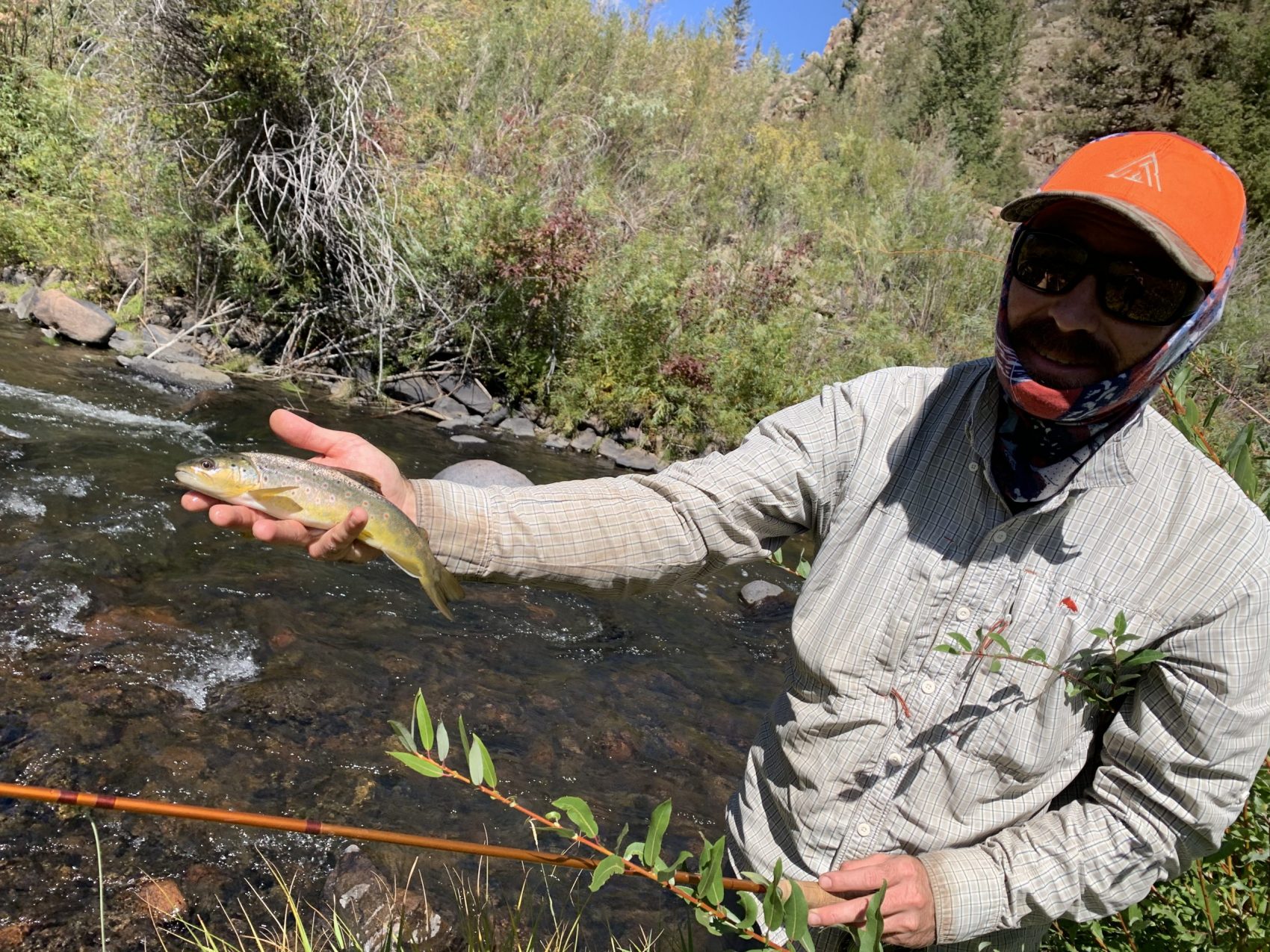 I recently had the pleasure of teaching a good friend the art of fly fishing and some streamside Entomology. I chose an off the beaten path creek, to avoid more popular waters and their seasonal crowding. Cochetopa Creek is a tributary to Tomichi Creek, which then meets with the upper Gunnison River and flows into Blue Mesa Reservoir, which is Colorado's largest body of water. The nearby town of Gunnison, CO as well as the river flowing through, was named after a U.S. Army Officer called John W. Gunnison, who surveyed for the Transcontinental Railroad in the mid-1850s.
With a bluebird sky, we had the whole canyon to ourselves. I rigged up two four-weight rods before we set out on Liz's first-ever fly fishing experience. For our fly, we started out with a classic nymph pattern, the "Pat's Rubber Legs" that sports a black body with gold legs. This fly seemed to be the golden ticket as we caught fish on it all day long. As we worked our way upstream, we caught wild spawned Rainbow trout and Brown trout in the 10″ to 14″ range. Even as a beginner, Liz caught 7 trout after only minimal instruction.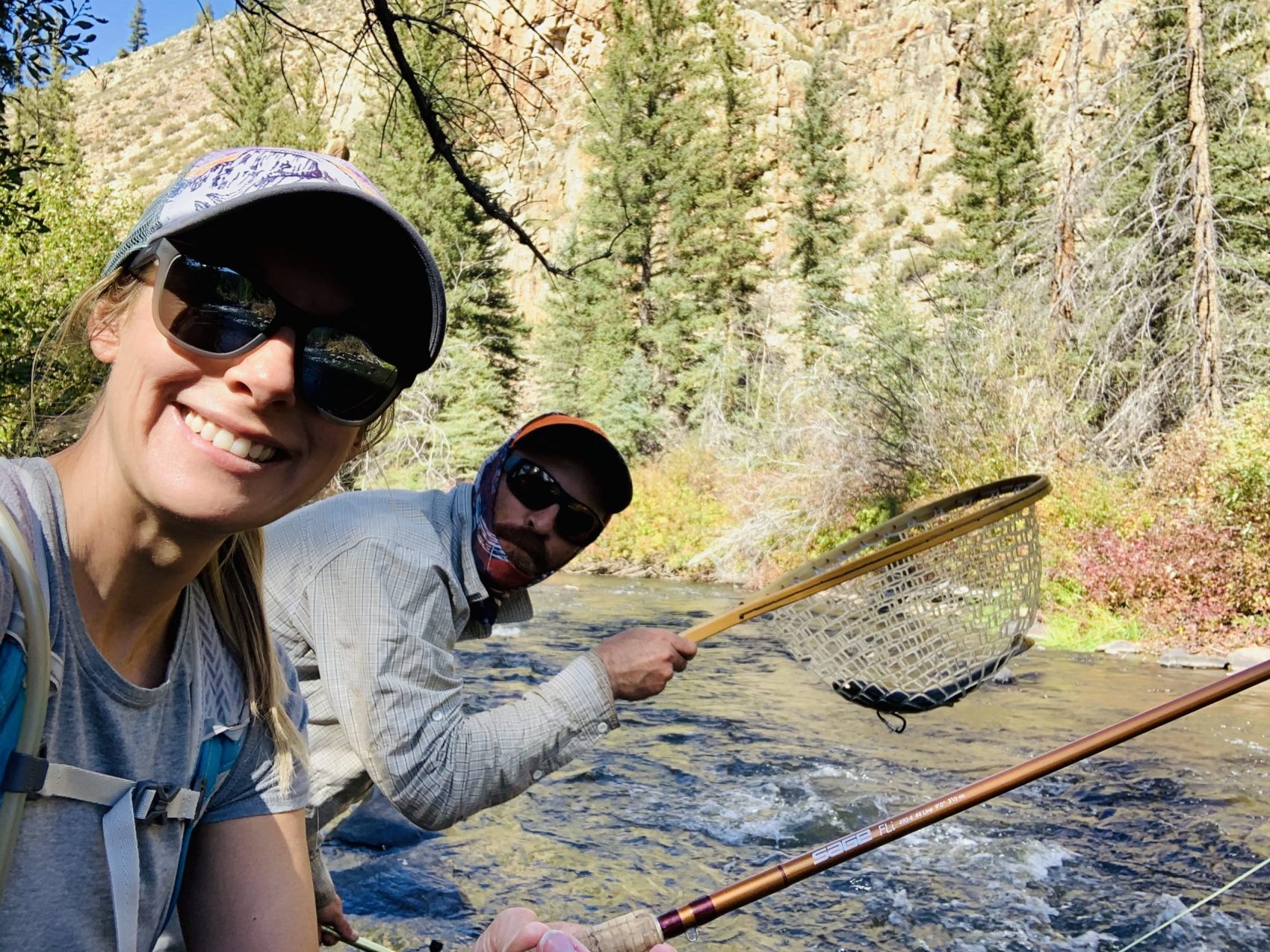 I have taught many of my closest friends to fly fish but Liz picked it up exceptionally fast. This made for an enjoyable day of reaping the benefits of this sport. We fished stealthily through fast pocket water, with an occasional beaver pond, as we moved our way upstream. We were careful to stay vigilant of our shadows and movements around these incredibly spooky fish, given the current water levels. As we made it back to the trucks, I reached into my cooler for an ice-cold beverage that awaited me. It was 1 pm MST when we headed up-canyon on CO 114 towards another area of Cochetopa creek, a couple of miles upstream.
We arrived at another section of the creek that I enjoy, I noticed a PMD (Pale Morning Dun) as well as some BWO's (Blue-Winged Olives) flying around. We continued to have success, one gorgeous wild trout at a time, with towering granite walls as a backdrop on either side of us. Streamside vegetation was quite thick, making it easier to use the creek channel as a thoroughfare. It was rewarding watching my student as she was learning how to read different pieces of water. Catching your first few fish is a huge motivator for a beginner fly fisher, and it quickly leads to a healthy thirst for more!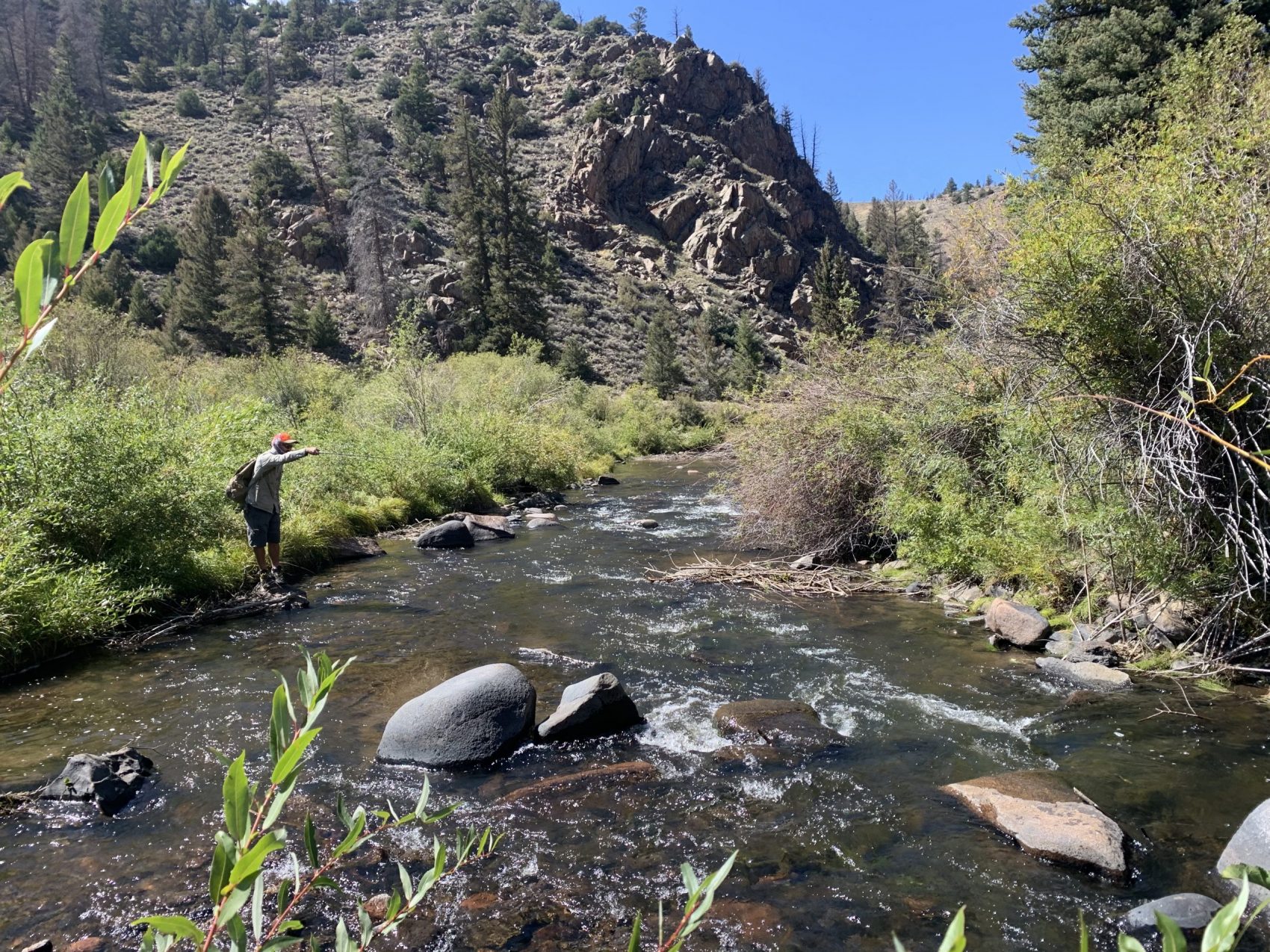 An all-around fantastic western Colorado day was enjoyed by all parties involved. After losing count of total fish, we decided it was finally time to call it a day. I masterfully planned our route to accommodate my good friend who was passing through the area. Premeditatedly positioning us on the highway which led to the quickest route home for her. Fish smarter, not harder.