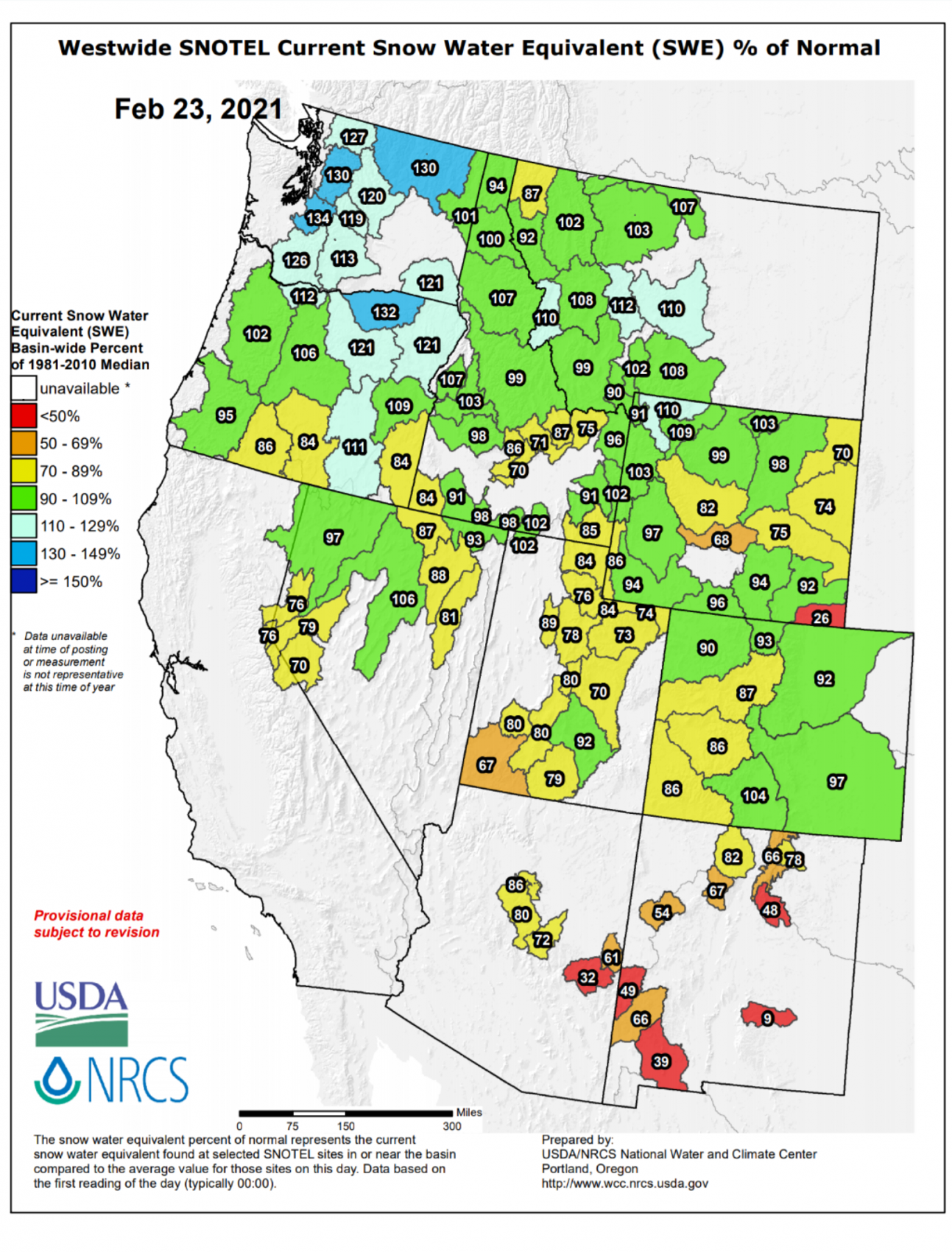 After a slow start for much of the Western US in terms of snowfall, snowpack averages are picking back up again. 
The Pacific Northwest is seeing a well-above-average snowpack right now and has been having a tremendous season in regards to snow.
Most of Idaho, Colorado, and Wyoming are right around their average for snowpack, while Utah remains a touch behind. 
The Southwest, on the other hand, has a severely below-average snowpack right now. 
Snowpack averages for the Western US in December can be viewed at the bottom of this article as a comparison. 
More western snowpack information: