Rest assured, if you choose to go skiing or riding in Canada, you will have a great time!  But let's take a minute to analyze what's new for the 2019/2020 ski season at several of these destinations up North. I have compiled a list of several additions from our friends across the border, as well as some upcoming events they're putting on this winter.
Revelstoke offers North America's greatest vertical drop for inbounds skiers and riders at 1713 m. or 5,620 ft.  For those looking for a little extra adventure they also offer so much more.  Heli-skiing, snowcat skiing, and guided backcountry tours are also an option.  There are also many not so extreme activities that can be found on their website.
New for the 2019/2020 season is the addition of Revelstoke's new Stellar Chair.  With 3 more Blue and Green runs each and 426 feet of vertical, this chair will open up new terrain for beginner and intermediate skiers.  It will also open up more options to quickly access glades for those who are a little more advance to access the "Ripper Glades" off the Stoke Chair.
EVENTS:
Starting next Thursday, for the 8th year in a row, the town of Revelstoke will be holding their annual Welcome Week.  All events throughout the week are free.  There will be an opportunity to make a donation of your choice if you would like.  Proceeds will benefit the Revelstoke Youth Access Fund.  There's really too much going on to kick off the season that you may want to check out the schedule before planning to attend.
November 30, 2019, will be their opening day, where they will have a live DJ starting at 7:30 a.m. and more music throughout the day.  Picture Organic Clothing will also be running a giveaway event bright and early at 8:00 a.m.
The mountain will also be holding several demo days throughout the season.  So if you're unclear on what pair of sticks or next board you want to add to the quiver, this would be a great opportunity to find the right fit for you.  There are dates for these events that can easily be found on their website.
If the after-party is more your thing, Revelstoke has you covered.  The New Year's Extravaganza is set to kick off around 8:30 p.m. on December 31, 2019, and ring in the New Year of 2020, with 3 separate parties and 3 separate themes.  Tickets will go on sale in early December.  So don't miss out on this fun if you're in town.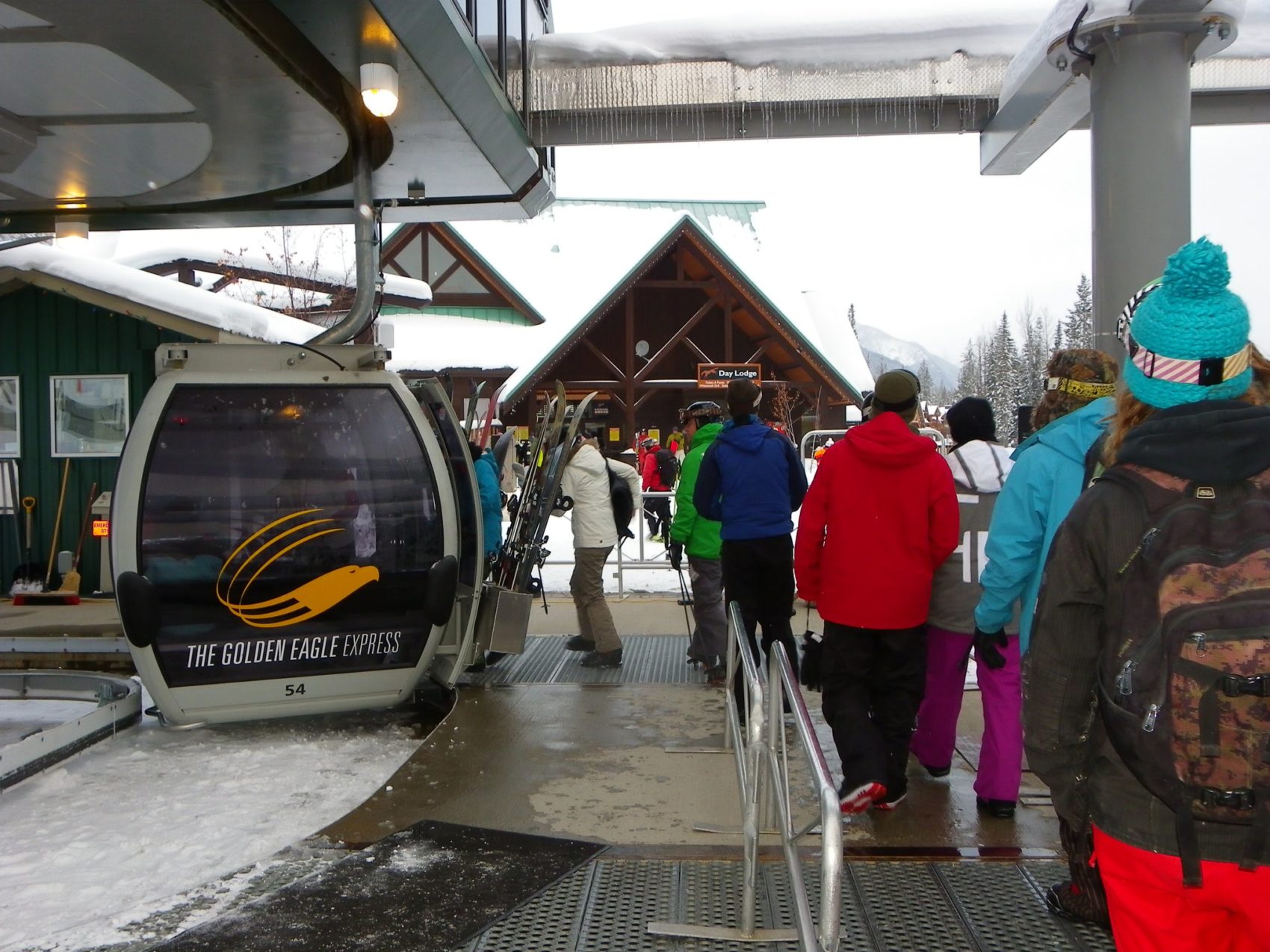 At Kicking Horse Mountain Resort, they have a little something for everyone.  But if you want to get gnarly, they've got the goods to do as their name suggests and buck you off the mountain like a "kicking horse!"
Kicking Horse also offers many other activities outside the boundaries of the ski resort!  If your blood is rich enough, and your skills honed enough, Heli-skiing tours are available.  Cross country skiing, tubing, snowshoeing, ice skating, and snowmobiling are also available in the area, and information can be found on Kicking Horse's website.
EVENTS:
On Dec. 4, 2019, our friends at Helly Hansen are presenting a FREE avalanche safety conference at Kicking Horse.  Food and beer will also be available to guests!
Kicking Horse also plans to open on the 6th of December, 2019.  On this day they are running a raffle first thing in the morning.  The winner gets rights to the first gondola with he/she and 4 close friends, as well as several other prizes such as skipped lift lines, and lunch.
Want to recognize and celebrate with our Aussie friends from down under?  Make sure to stop by and check out Australia Day at "The Horse."  Here you will enjoy playing in, or watching, a cricket tournament, plenty of cold beverages, Aussie style food, and great music!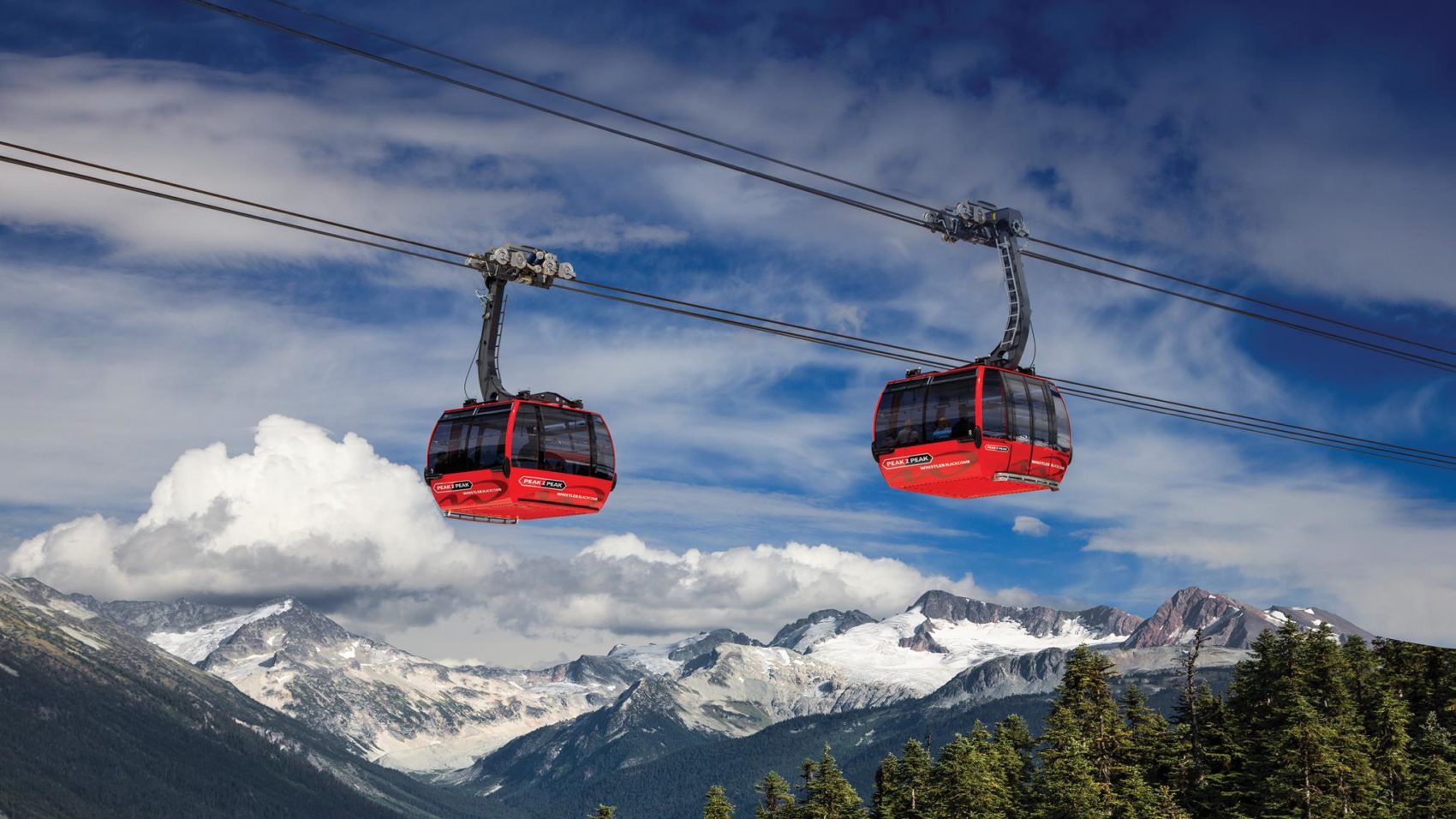 Whistler Blackcomb boasts the largest amount of skiable acres in North America!  You could literally ski here for several days or weeks without ever descending the same path.  There is actually 12.77 square miles of skiable terrain at Whistler.  The actual verticle drop here is 5,234 feet, although the resort claims 5,280 feet so they can actually say you'll decline a vertical mile from top to bottom according to a previous article written here called, "10 Longest Vertical Drops in North America."
There are also Heli-skiing tours available out of Whistler.  
EVENTS:
"Weather" there is snow or not, it may not be a bad idea to be in Whistler this first weekend in December to check out the Whistler Film Festival.  This year it runs from December 4th- December 8th.  It is advised to pre-purchase your tickets.  There will be nearly 100 films consisting of featured and shorts from over a dozen countries.  Many of which are directed by women.  Total prize money for the awards total of almost $147,000!
Whistler Blackcomb plans to open for skiers and riders on November 28th, 2019, and stay open for business until May 25th, 2020, with the Peak 2 Peak Gondola closing on April 19, 2020. Shortly after, Whistler Blackcomb will partner with The North Face for the 4th straight year and celebrate the return of winter with the "Winter Kickoff." Come celebrate from December 6-8th to see how rad this event really is!