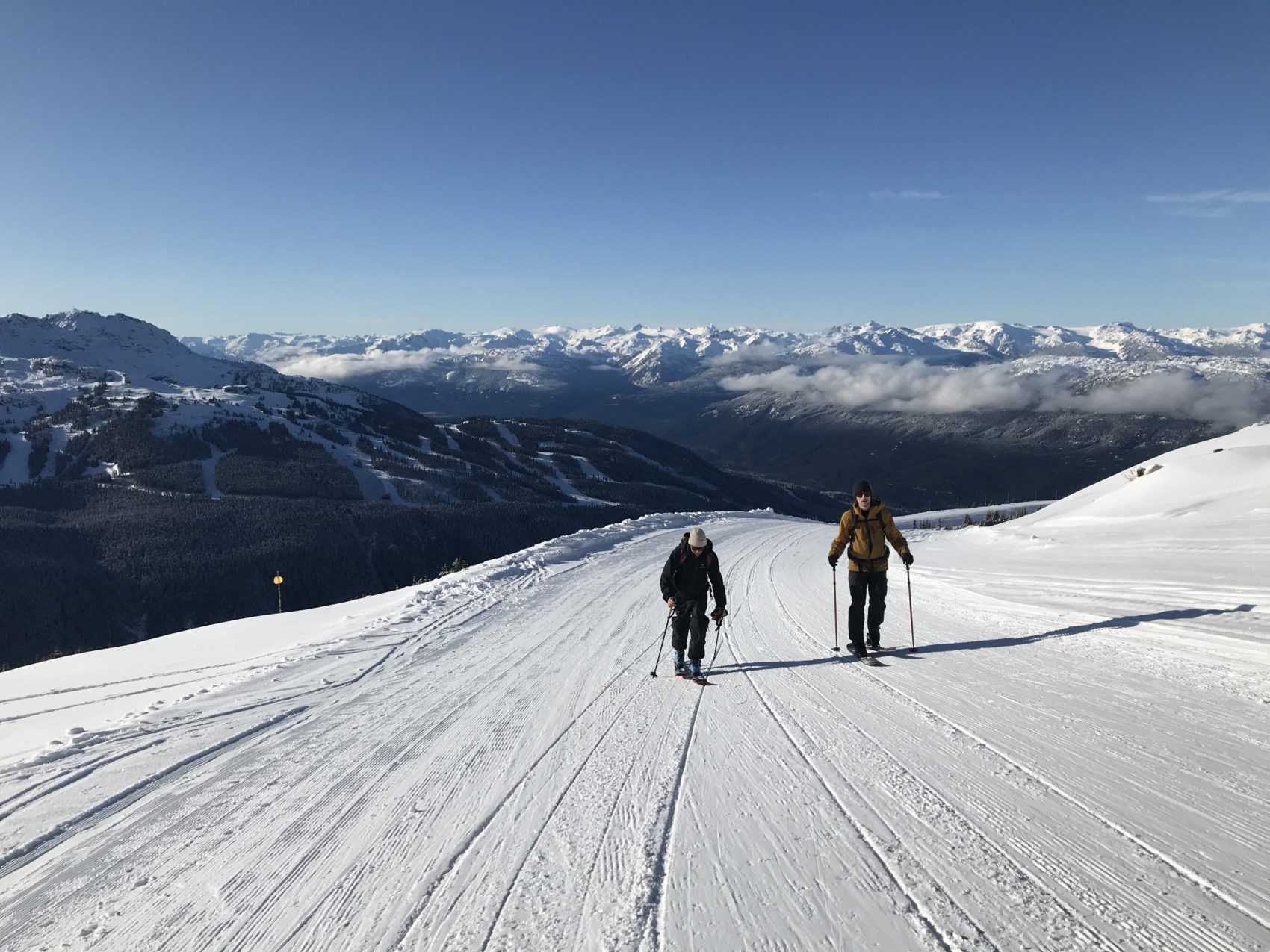 Report From December 15, 2019
58 cm of snow has fallen this season in Whistler, BC. In the past week, 16 new cm has fallen and the alpine is slowly but surely filling in. However, not much has changed since last week in terms of skiable terrain. 12 of 26 lifts are spinning with 14 of 240 trails open. Some folks are reporting better coverage on Whistler than Blackcomb but overall the difference is marginal at best.
This weekend we decided to go for a tour off Blackcomb in search of some better snow high up. We found some great blower pow above 2,000M with a few rocky hazards to navigate. Snow quality was impeccable although very few lines are really filled in enough to avoid hitting rocks. Ultimately, there is lots of fun to be had, but it depends on how much you like your skis.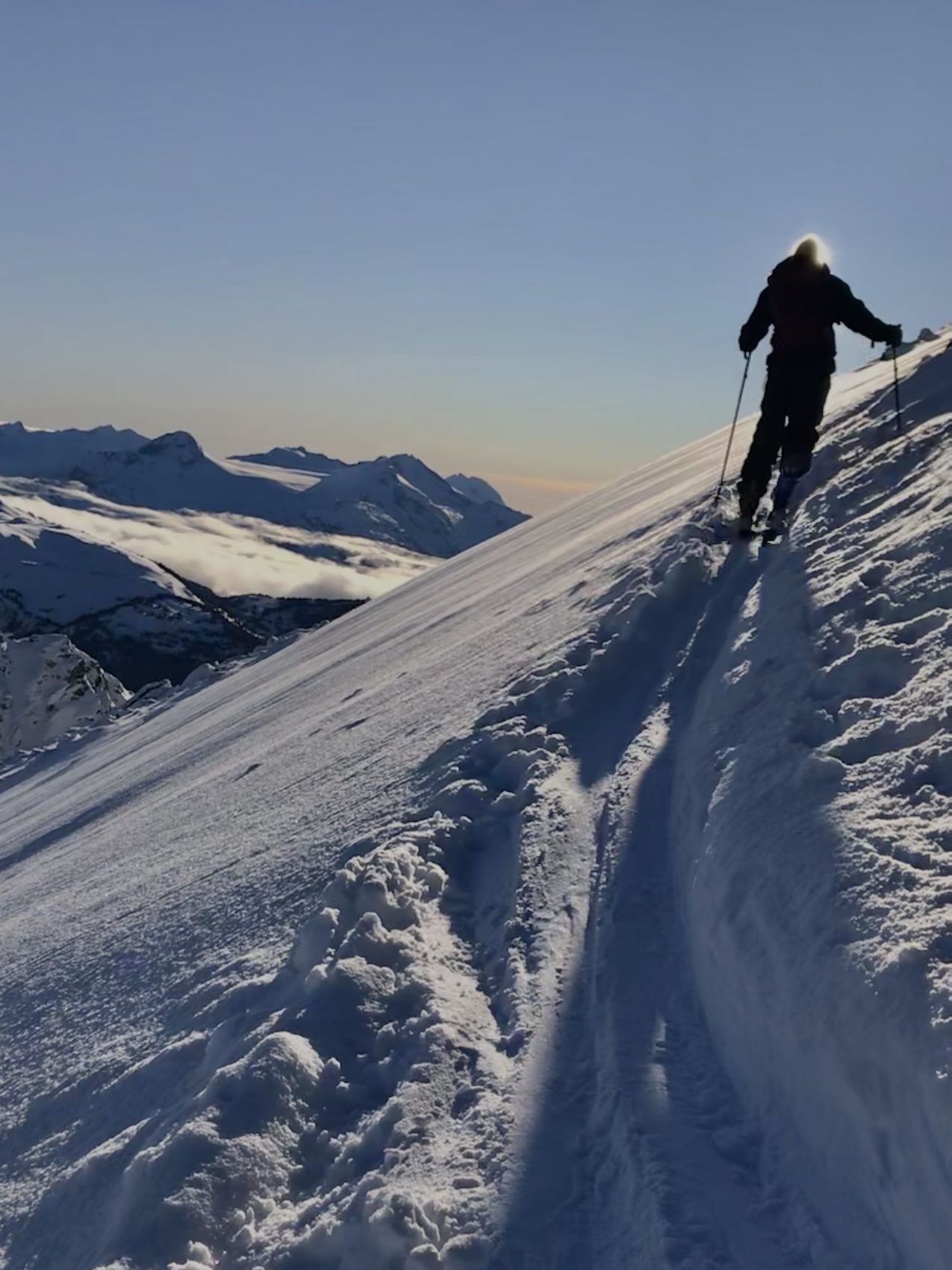 Although it is easy to complain about the lack of snow, any day in the mountains is a good one. It is hard to beat the views in the Spearhead Range. With unlimited visibility, it made for a great scouting day to get a sense of how everything is filling in. When we got to the top of East Col, we got our first views of the season of peaks like Decker, Trorey. Pattison, and Tremor.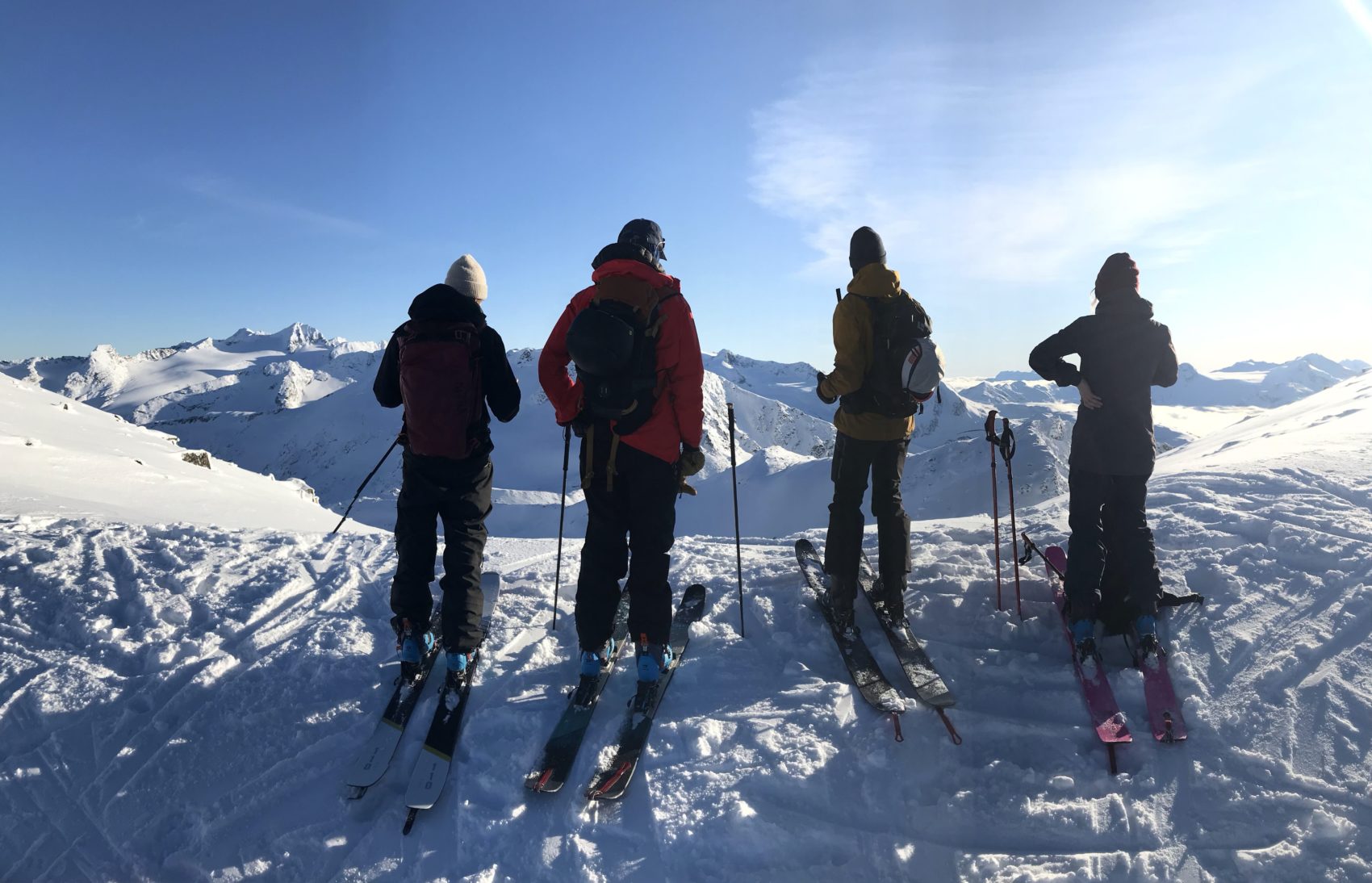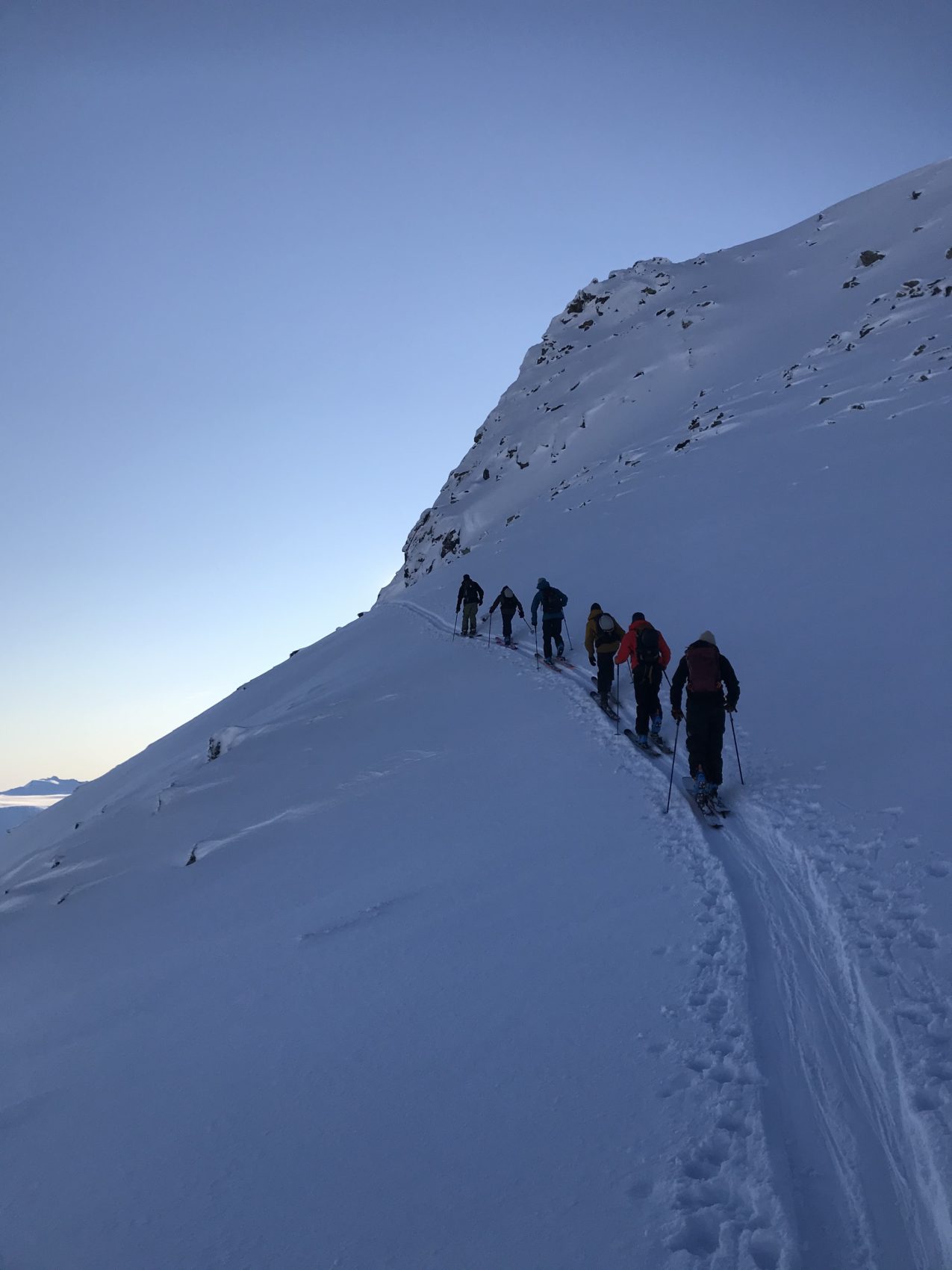 Hazards like bergschrunds and crevasses are very prominent at this point in the season. I would advise extreme caution for anyone venturing out of bounds especially on days with low visibility.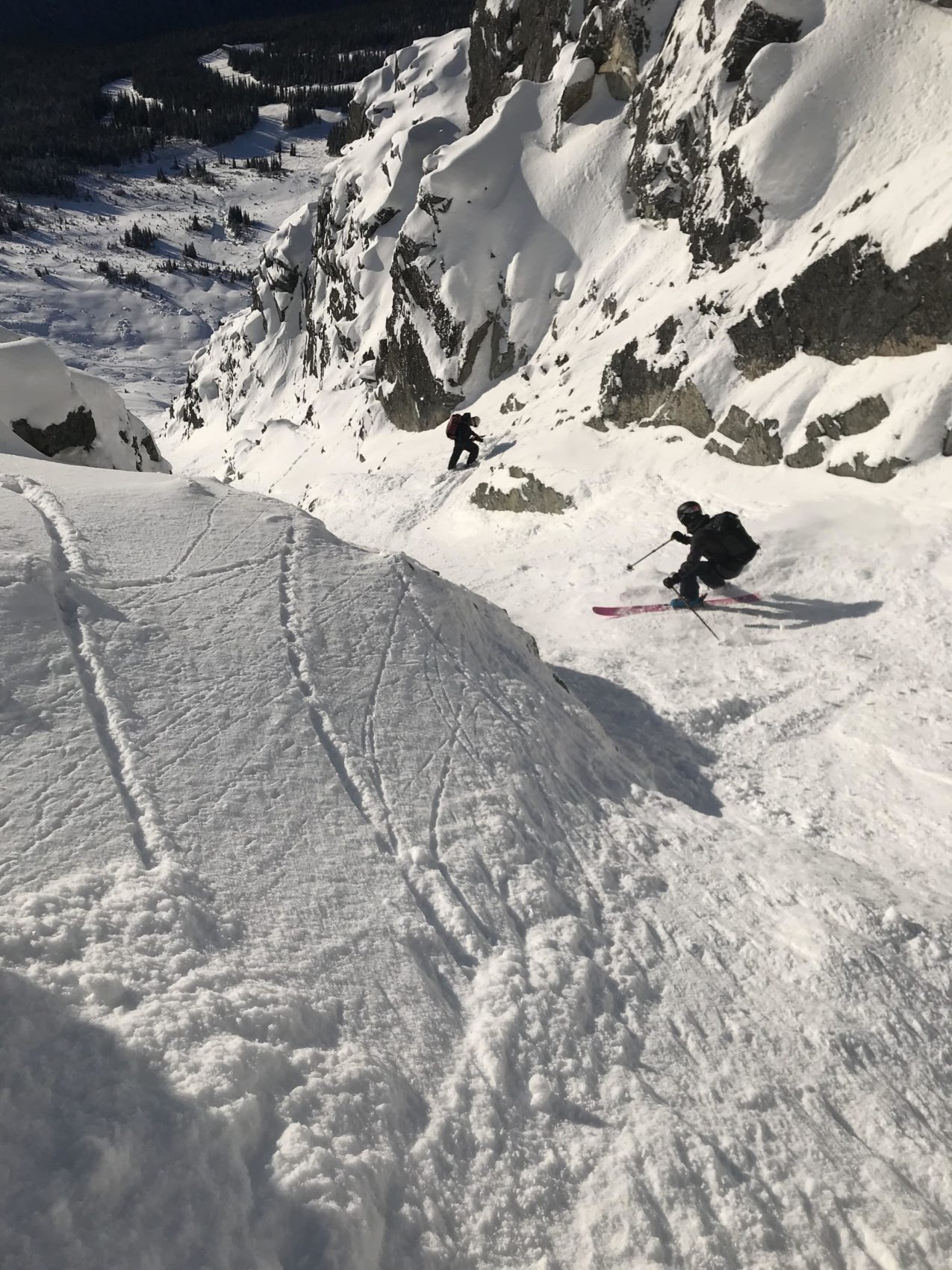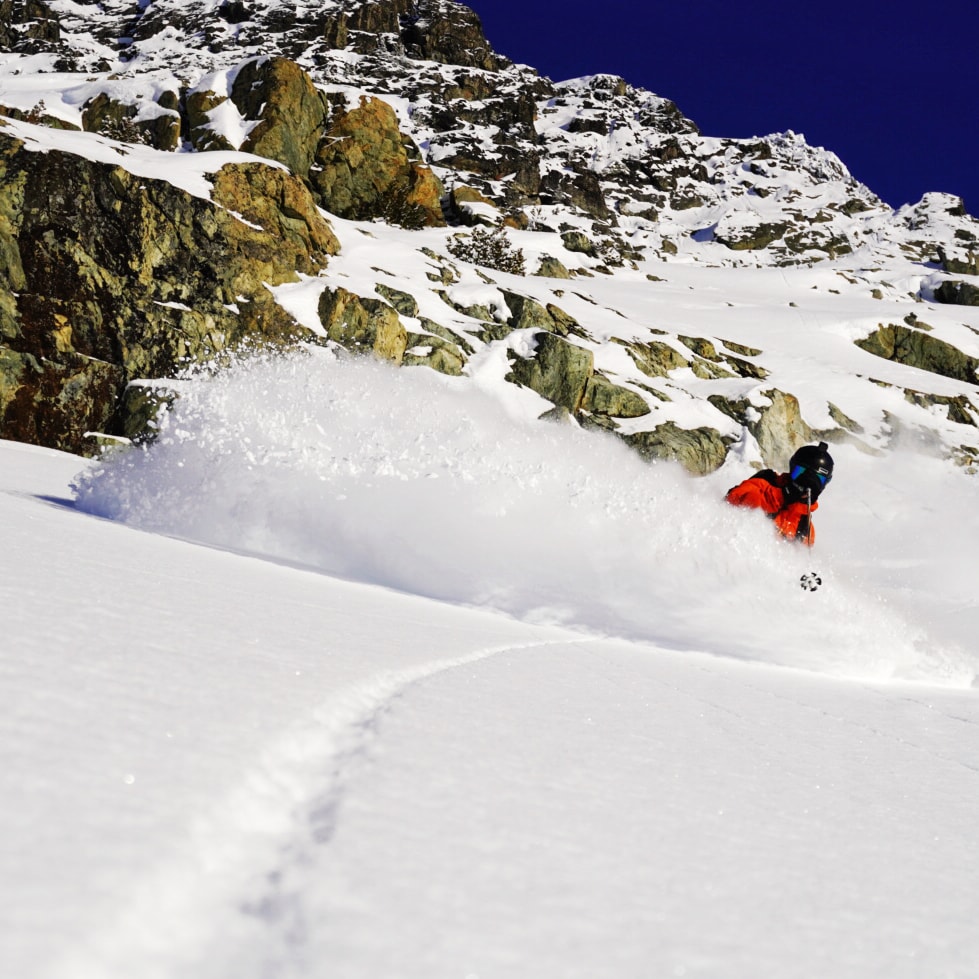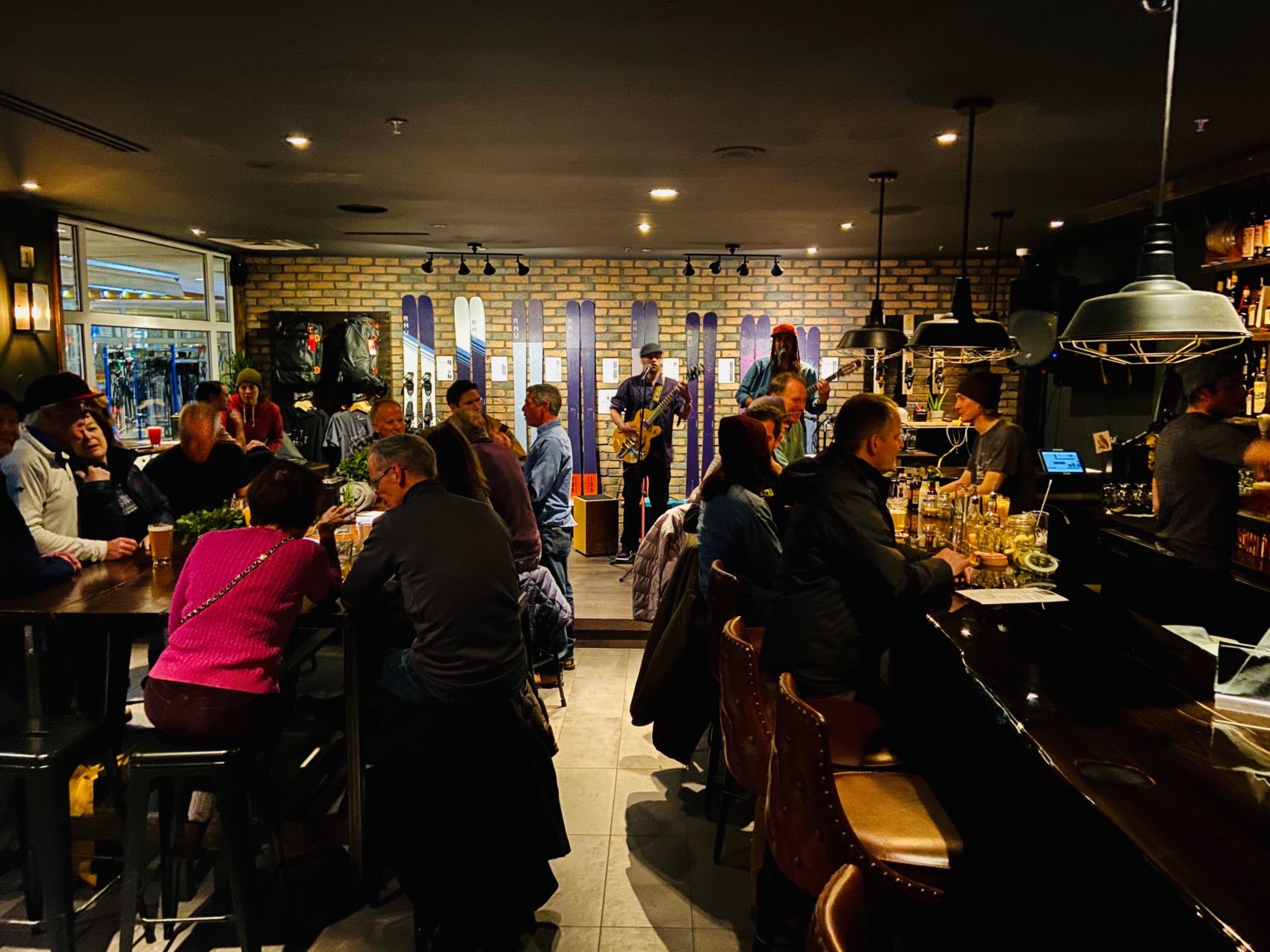 2019/2020 Snowfall Totals
5 Day Forecast