Report from Saturday, March 7, 2020 
You don't need a lot to make you happy.
Maybe just some powder and some fun terrain.
Perhaps some good people. 
Whitewater understands this perfectly.
Tucked away in the Selkirk Mountains of British Columbia, Whitewater Ski Resort has only three lifts but a seemingly unlimited amount of extremely playful, powder-filled terrain.
The resort serves 1,180 skiable acres with 82 marked runs of bowls, glades, chutes, groomers, and intense tree skiing.
The tree skiing here is unreal.
Most of the mountain presents itself like a big glade with towering, snow-covered pine trees spaced the perfect distance apart.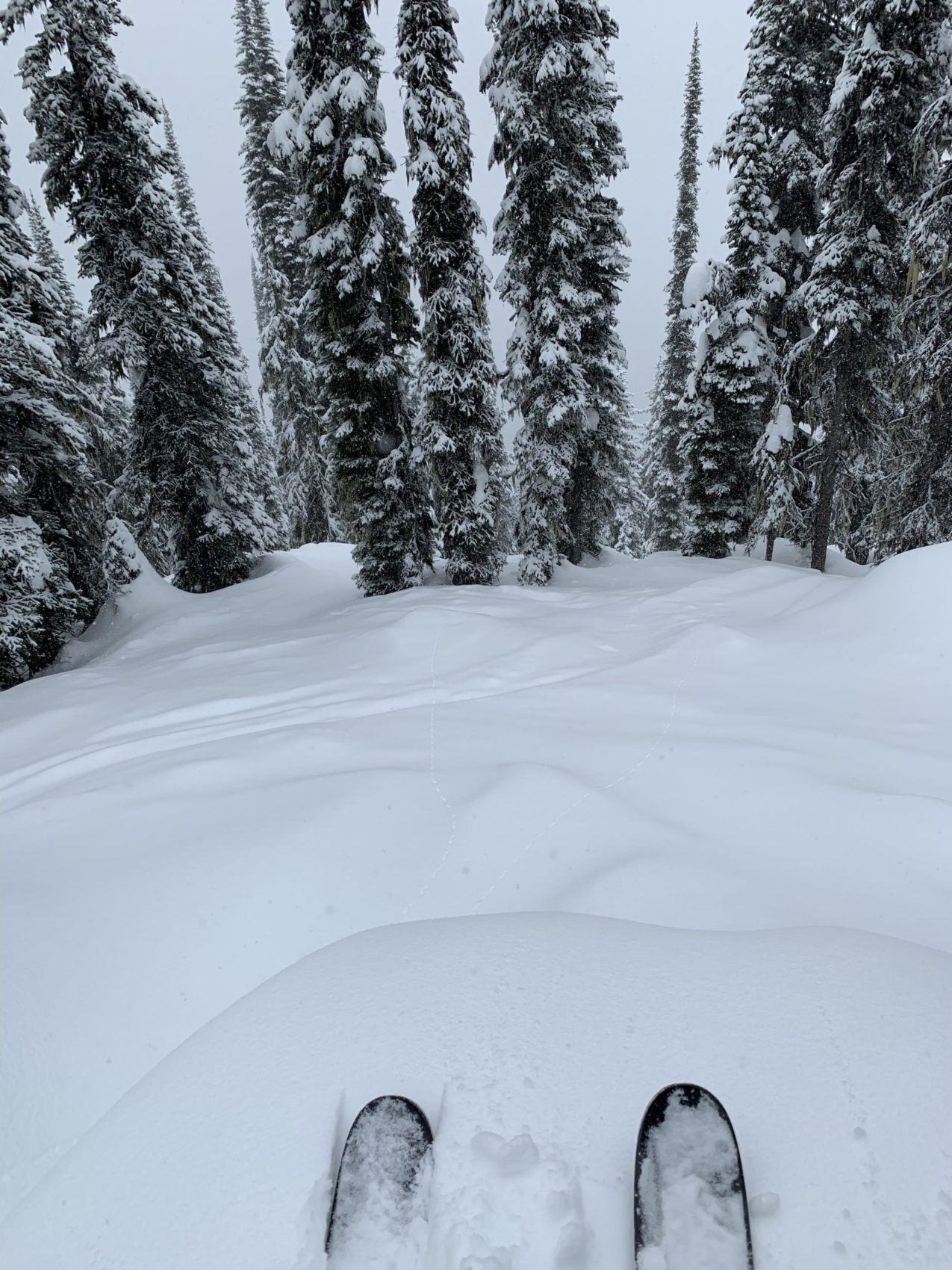 We got in last night from Salt Lake City UT, to Nelson, BC and it was dumping up high. 
Four to five inches of interior British Columbia's finest had fallen overnight and it was still coming down in the morning.
The first day of our powder pilgrimage was looking good.
It snowed all day.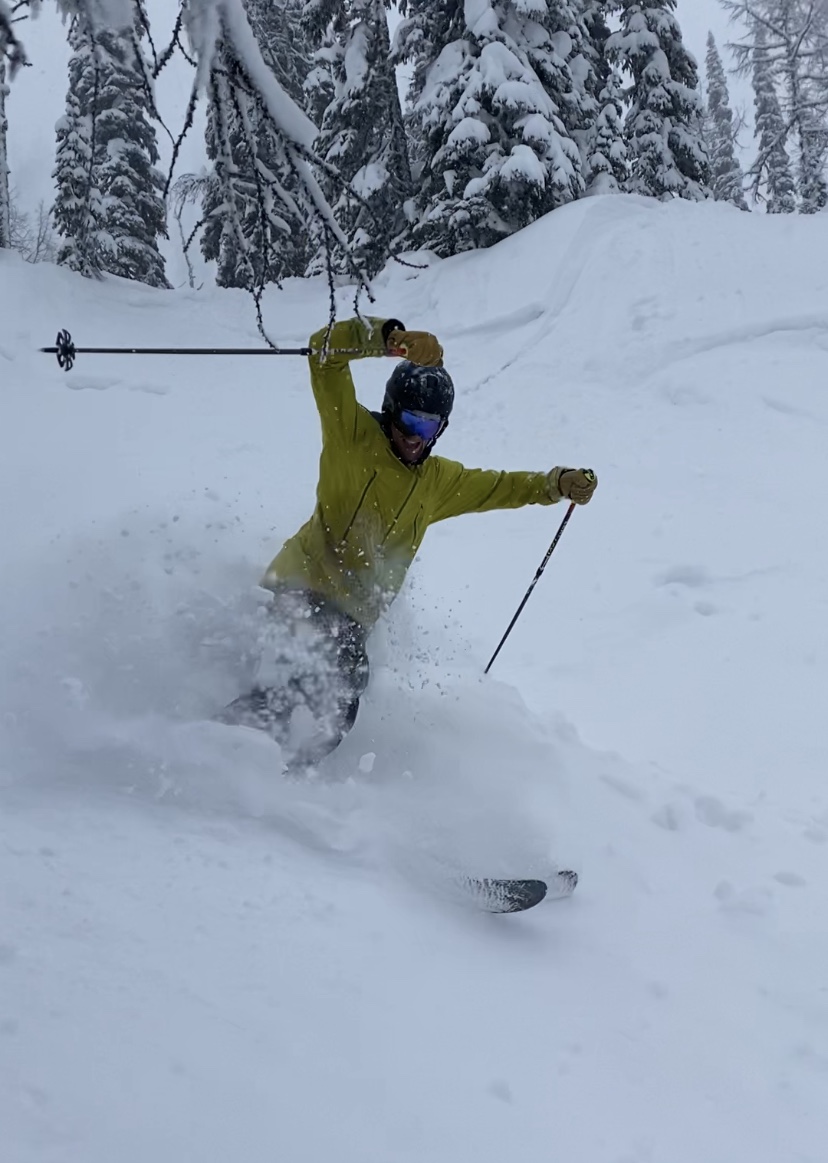 We met up with Rachel, a kind Nelson local who showed us the ins and outs of this righteous mountain.
The people here are friendly.
She took us into Catch Basin off of the Summit chair which immediately set the tone for all of today. 
Face shots in fast, surfy powder through a playful glade is how we like to start the day. 
We ripped Catch Basin a few more times before we met up with some more locals and all mobbed over to the backside.
They led us on a short hike through the woods towards even softer, more untracked powder than the stuff we had already been skiing.
Sheer invigoration pursued. 
We marched through the tall, snow-ghosted trees in low vis with a large posse of hard-charging skiers and snowboarders.
Stylishly. 
Because everywhere you go when you go through the trees at Whitewater, there's something for you to jump off of.
Everywhere.
Snow-covered boulders, soft bumps, fallen over trees, ski school  — you take your pick, they're in the trees at Whitewater.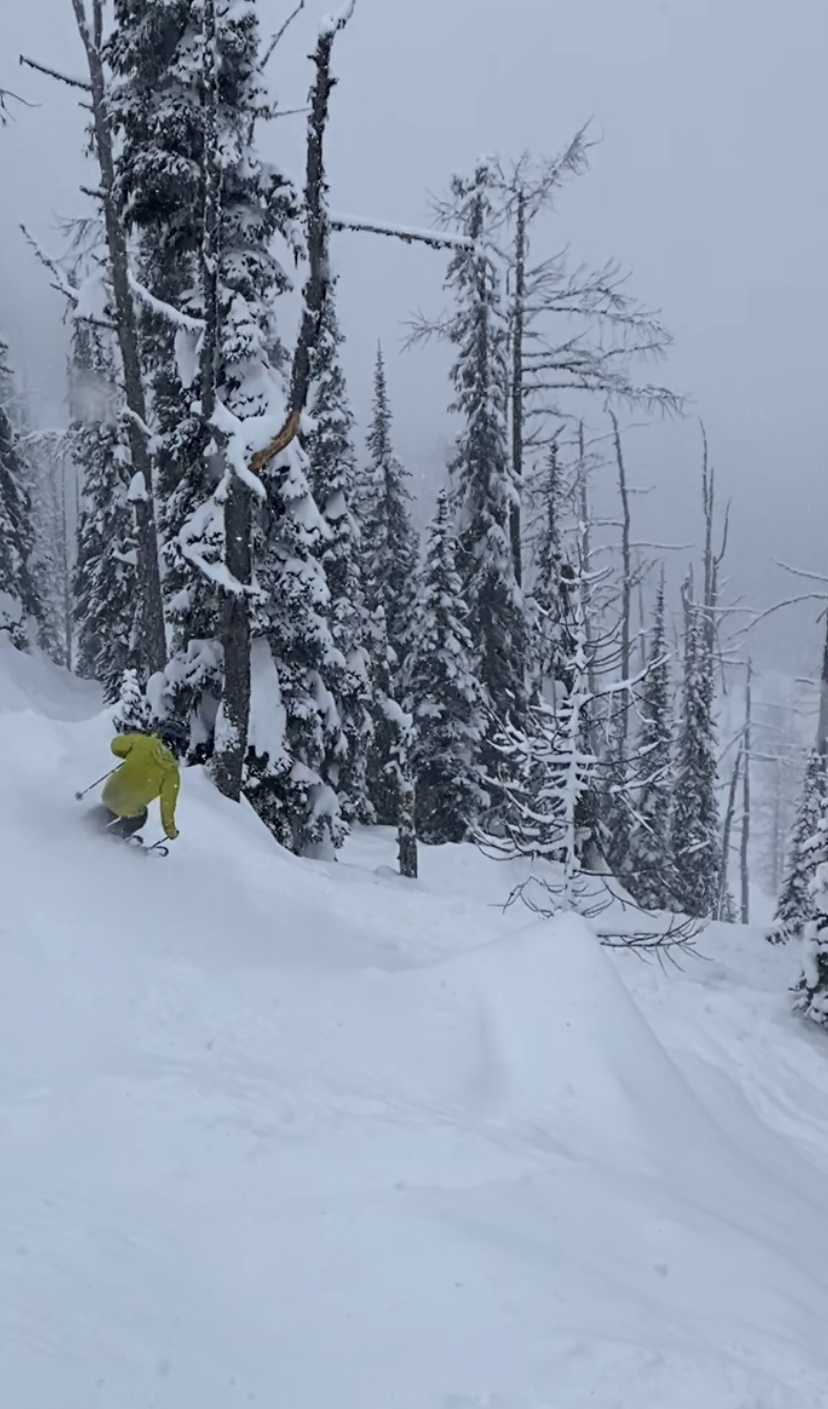 In the afternoon we stuck around the Glory chair like it had gravitational pull.
The Glory chair is located much lower than Whitewater's two other chairs and is so excellent that it has its own ridge named after it — Glory Ridge.
You could put some serious time in exploring the terrain off this chair.
We did some adventuring around the Silver King Chair, too and found some fun features and pleasant snow.
The cat tracks over there were hitting perfectly for spins.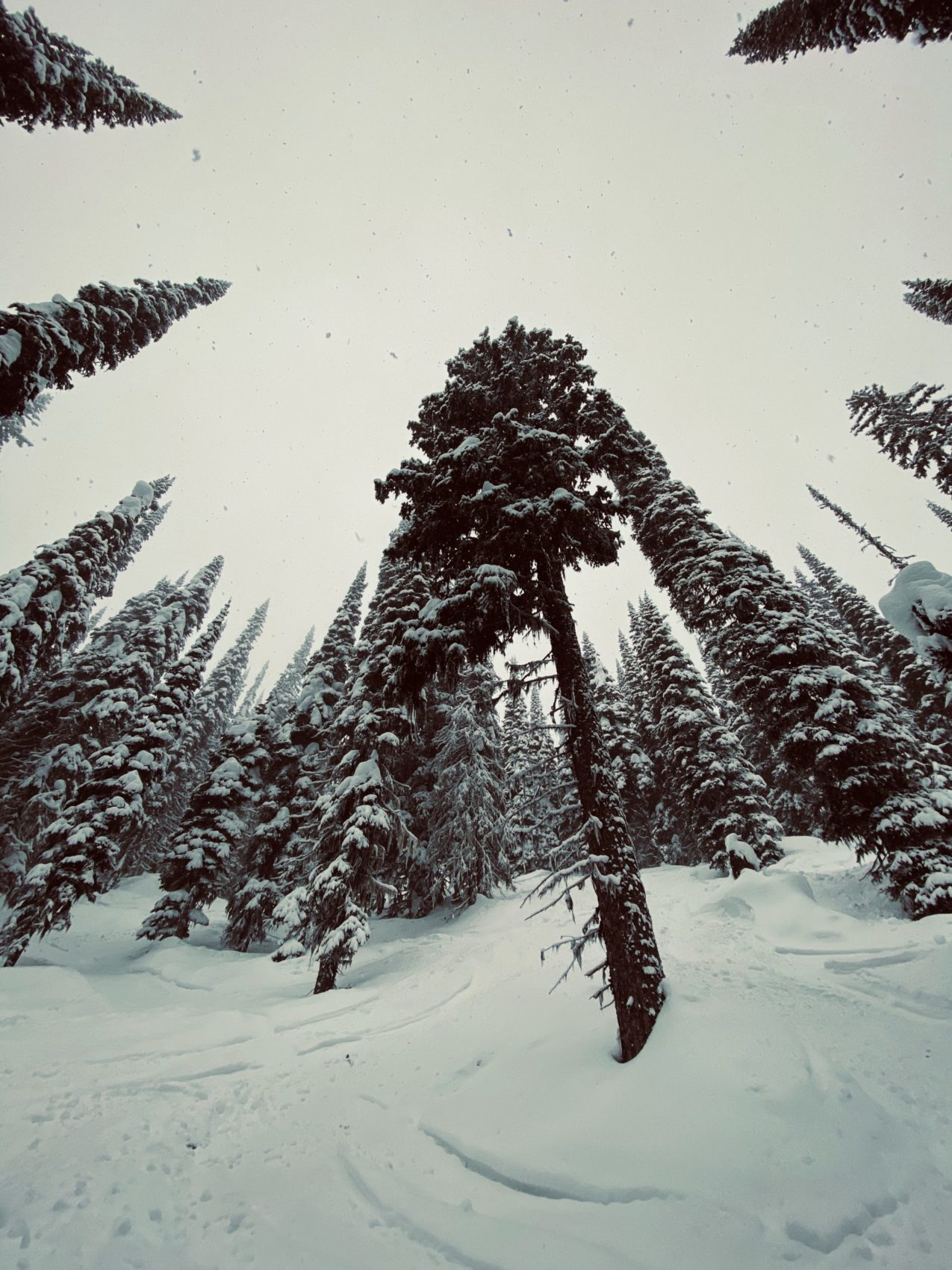 By around 2 o'clock, our legs were angry and our bodies were soaked from the moist snowfall that had ceased to slow down even a little bit throughout the day.
So we ripped a couple of end-of-the-day laps off of Summit back into Catch Basin, where we had started the day.
The snow felt better by the afternoon than it had in the morning, but our judgment was also clouded with excessive levels of pow-induced STOKE, so it's hard to say for sure.
However,
What we do know for sure is this:
Whitewater Ski Resort may seem a little desolate, a little far out of the way, a little lacking on resort amenities, and maybe not worth a 13.5-hour drive from Utah.
BUT,
It is not a single one of these things.
This modest ski resort has some of the best tree-skiing and most the most playful terrain that I've skied in a long time.
On top of a ridiculous both, quality and quantity, of powder.
And it also has one of the biggest hearts.
Snow Numbers
Forecast
Photos