Brought to you by SCARPA Backcountry Week
In today's day and age, it seems like wide skis continue to get more and more popular. While the mid-fat ski has brought a powder revolution with increased flotation, there are also severe downsides to a wide ski, especially in the backcountry.
First of all, we must define a "fat ski." Generally speaking, 105-120mm underfoot is in the mid-fat range. Most all-mountain skis tend to fall in this category these days. Anything wider underfoot than that becomes what we like to call "pontoons." Boats for your feet so you won't sink :).
Let's break down some reasons why shying away from a mid-fat ski for backcountry skiing might be a good idea for you.
#1. Weight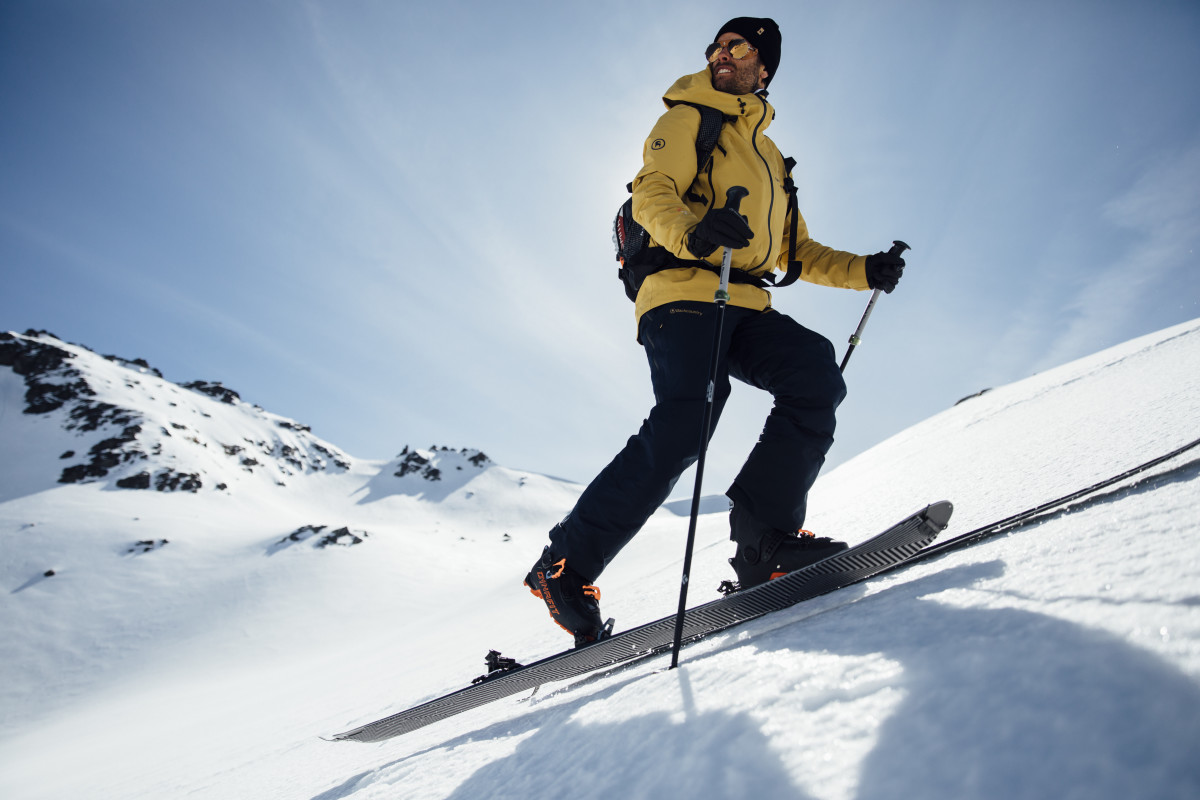 When it comes to backcountry skiing, weight is everything. Less weight to lug uphill means a happier day. Just a few hundred grams can mean the difference between 3 and 4 laps, or success and failure on a big objective. Ski widths are one of the biggest determinates of ski weight. For example, on a 180cm ski, shaving as little as 5mm underfoot means you're losing 5mm x 180cm worth of material, which can add up fast. By going with a skinnier ski, you can save quite a bit of energy on the skin track.
#2. Stability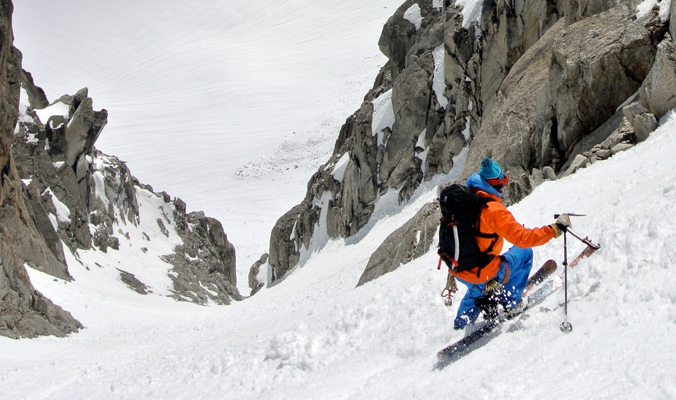 After a long hike up, enjoying the down is a priority. Stability – meaning dampened chatter and noise – is key to an enjoyable downhill, especially in non-ideal snow conditions. It may seem a bit counter-intuitive, but a skinner ski is more stable than a wider ski. This is why you don't see race skiers on 110mm underfoot. Instead, they lean more towards super skinny skis (70mm or less) to maintain stability during the race.
#3. Turn speed
A skinnier ski will be easier to turn. It will maneuver easier from edge to edge and is much easier to pop up off the slope to perform a hop turn.
When it comes to choosing a backcountry ski width, you just need to know what sort of terrain you'll be skiing on. If you're a powder hound who loves winter powder, maybe a skinny ski isn't for you, due to the lack of floatation they provide and the fact that you won't be skiing much hard snow where the dampening of a skinnier ski would be warranted. If you're a ski mountaineer, most of your skiing will be done in the spring or summer, when alpine roads open and the snowpack "ripens" (corn, anyone?!). In this case, where springtime melt/freeze cycles will often render the snow surface less than ideal, the dampening of a narrower ski may be welcomed. For a ski mountaineer, the ease of being able to quickly turn the skis is important in consequential terrain.
Narrow skis are awesome, and the great thing is that a skinnier ski isn't necessarily just limited to bad snow. In winter, a 95mm underfoot ski will perform just fine in moderately deep powder. There are probably less than 5% of days where a mid-fat or fat ski would have the advantage over a narrower ski.