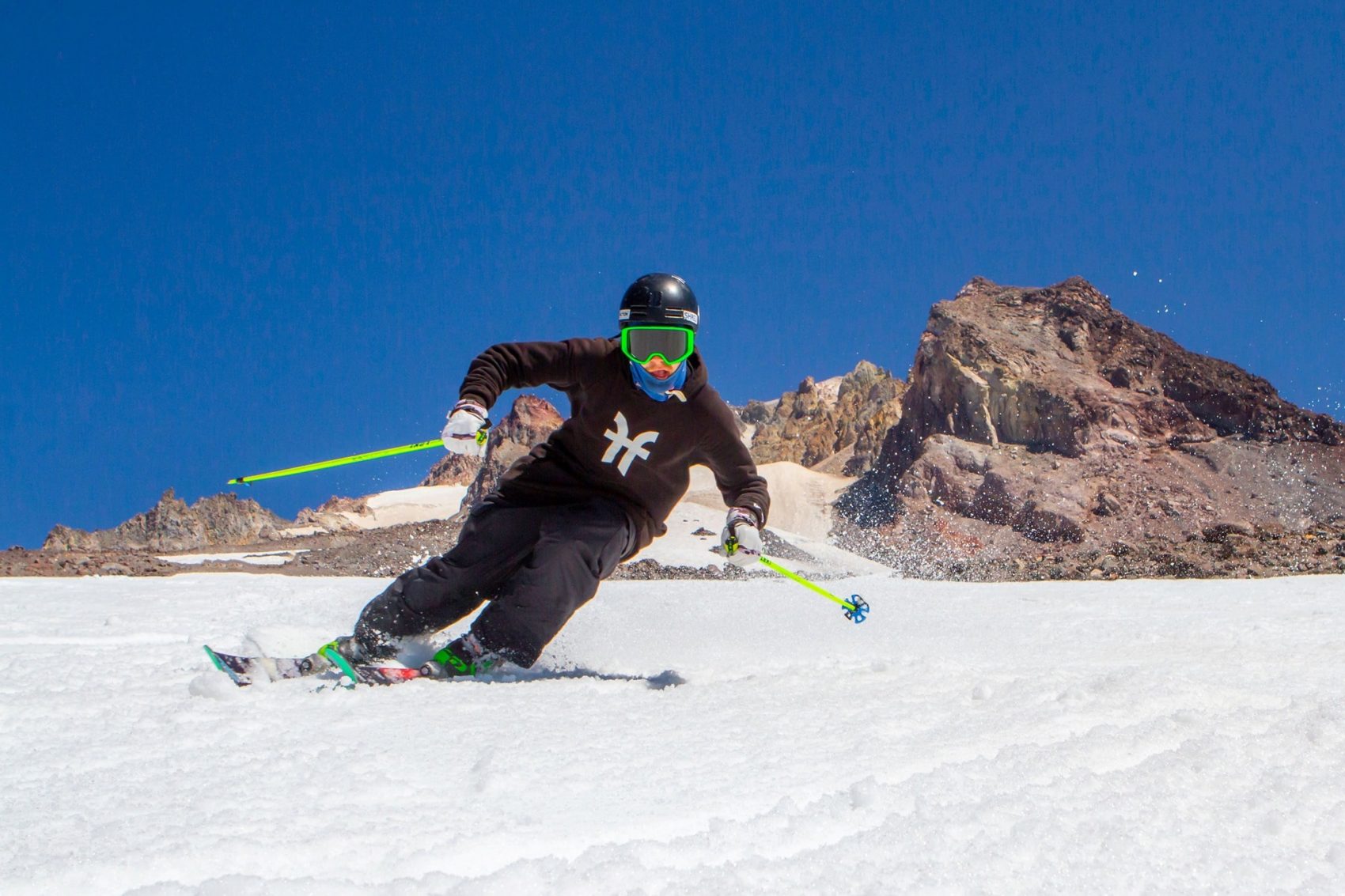 In the United States, the average ski season lasts around 4-6 months. If you are anything like me, though, this short of a season just doesn't cut it. So as a solution, many riders travel to Europe to ride the glaciers or South America and other parts of the southern hemisphere, where our summer is their winter. International travel is not cheap, however, and many of us are looking for a better compromise than a twelve-hour flight across the world in order to ride during the summer months.
If you are trying to continue your streak of riding every month or just want to ride out a few mellow summer days without breaking the bank, these are the best spots in the US to do so. 
Mount Hood, OR
The drive from Portland International Airport to Mount Hood is around an hour and a half and has some of the best summer skiing in the states. Considered the holy grail of US summer skiing, the Hood is home to several different ski areas, but Timberline Lodge is known for staying open year-round. Accessed by the Magic Mile and Palmer lifts, Palmer Glacier hosts public summer skiing seven days a week, private camps, and usually has at least one awesome terrain park open with a halfpipe. Oftentimes receiving snow into mid-June, Hood's summer conditions are known to be prime in the early morning and slushed-out corn by the afternoon. Summer lift tickets here are around $60/day and most flights into Portland are relatively affordable.
Beartooth Basin is the only ski area in the United States that opens exclusively for the summer season, and it is just a few hours from the Bozeman Airport. The drive is where the thrill starts, though. Beartooth Highway is a mountain pass that reaches 10,947ft and is closed all winter due to extreme amounts of snowfall. Even in the summer, snowstorms have the ability to shut down the highway and fluff up the skiing. The Basin runs on just two lifts but has some of the steepest and most technical skiing in the United States. Couloirs, chutes, and cornices are abundant and this summer ski area definitely caters to a more advanced audience. The skiing at Beartooth seems to be one of a kind and is a must-send location for those avid riders who need their summer fix. On top of all this, there is endless backcountry access that winds through 3.9 billion-year-old slabs of granite.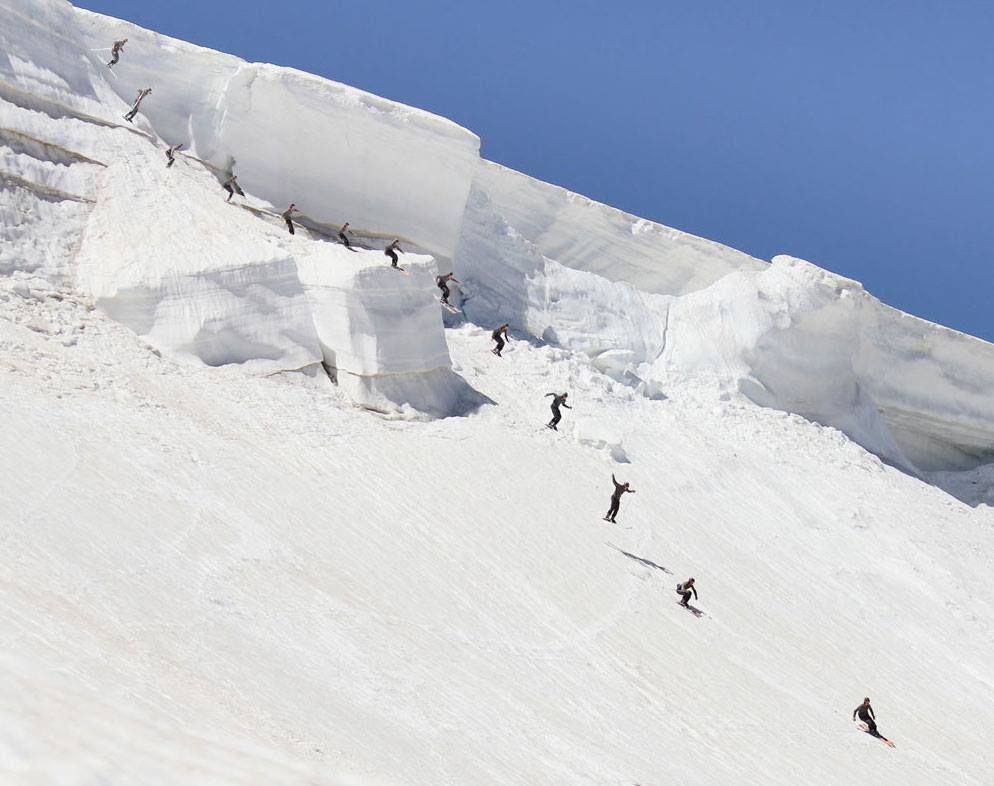 Colorado Backcountry
For the shovel, probe, and beacon riders there seems to be endless riding in the Colorado Rockies throughout the summer months. For those with little or no backcountry riding experience, there are still great options. For example, St. Marys Glacier, (about an hour and a half from Denver International Airport) is located off of I-70 near Idaho Springs. The snow tends to be sun-cupped and rigid but there is always an abundance of summer riders here, and the vibes are always off the charts with hiking, swimming, and cliff-diving options in the same exact zone. Similarly, Peak 10 at Breckenridge has a snowfield that is easily accessible by driving and hiking and serves as an intermediate level of summer riding. More intense options, where riders need to be fully geared up and prepared, include Mount Citadel, Independence Pass, Loveland Pass, Torrey's Peak, the San Juan Range, and many other couloirs, chutes, and snowfields. 
**Honorable Mention: Indoor riding at Big Snow American Dream, New Jersey (A.K.A. The Fridge).
But regardless of the location, summer-time riders need to be wary of wet slab avalanches. According to the Colorado Avalanche Information Center (CAIC), wet slab slides occur when:
"[The] release of a cohesive layer of snow (a slab) that is generally moist or wet when the flow of liquid water weakens the bond between the slab and the surface below (snow or ground). They often occur during prolonged warming events and/or rain-on-snow events. Wet slabs can be very destructive."
Too frequently, riders forget about the threat and possibility of avalanches come springtime, but it is crucial to understand that they are just as dangerous in the spring and summer months. So before skiing or snowboarding in the summer, riders should read and study where they want to ride, the likelihood of wet slab avalanches, and how to avoid them.