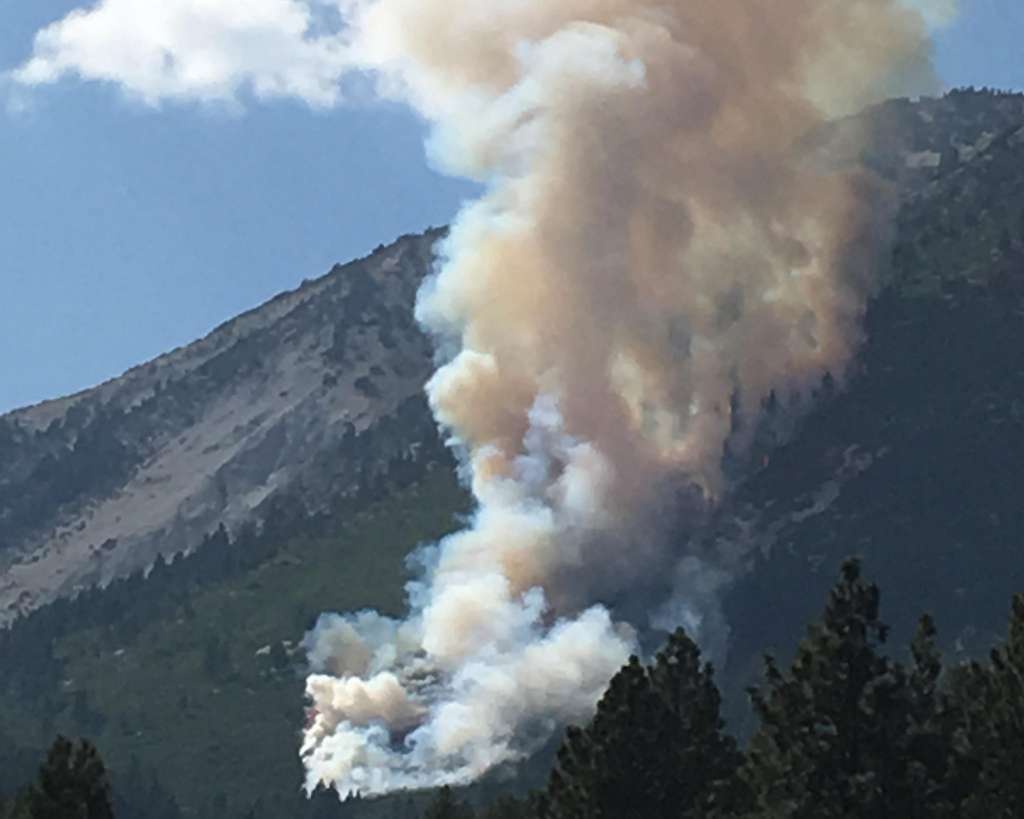 A small recreational aircraft crashed Sunday on a mountain south of Reno, igniting a wildfire in Nevada that officials feared could climb uphill toward the Mount Rose Ski Tahoe resort. The fire was reported about 1:40 pm Sunday on Slide Mountain in the Mount Rose Wilderness and quickly grew to 20 acres, Truckee Meadows Fire Protection District spokesman Adam Mayberry said. The Washoe County Sheriff's Office later confirmed that one person died in the crash.
A family hiking in the Slide Mountain area Sunday afternoon told KOLO 8 News Now they heard an explosion, saw a glider spiraling to the ground and then heard another explosion.
The US Forest Service, on whose land the Slide Fire is burning, says the fire was about 80 acres and ten percent contained as of Monday morning. The fire is about a mile southeast of Winters Creek Lodge at Mount Rose Ski Resort, but the lodge is not threatened. It is burning northeast in timber and brush. No structures are threatened, according to firefighters, and no evacuations have been called for.
In a later  5:30 pm update, Truckee Meadows Fire Protection District Chief Charles Moore said the Slide Fire is "looking a lot better" and is not growing. The fire had been burning toward the Mount Rose Ski Area but the wind shifted and pushed the fire back onto itself. Moore told residents in the Franktown Road area to be vigilant in case the wind pushes the flames down the mountain.