Slopestyle, pipe, and big air are all already in the Olympics, so why have we not yet seen big mountain skiing introduced to the world's biggest sporting event? Will it ever make it to the top? These are questions that I have asked myself the past eight or so years.
For those of you who are unfamiliar with this side of freestyle skiing, I'll give you an insider description. Big mountain skiing is like that one friend you had growing up that consistently got themselves into the most difficult situations but somehow got out clean. It's all about the steepest, most exposed faces, combined with tricks (hence the style part of it).
In recent years this subset style of skiing has seen tremendous growth. The Freeride World Tour and Freeride World Qualifier Tours have started to give the competitors a larger audience. Junior Tours have also started to give the needed training for young riders to build their skills early on.
So…when could big mountain make its debut at the Olympics? Sadly, I do not see the sport coming to a network station any time soon. Yea I'm a pessimist about this kind of stuff. There are just too many factors that are going against big mountain. First is the terrain required. For park skiing, it is easy to transform nearly any groomed run into a series of rails, jumps, and or halfpipes. All you need is snowmaking and a park crew. On the other hand, it is almost impossible to shape a bad ski hill into something that resembles a big mountain competition face. Nature does that for you. Take the South Korean Olympics for example. There simply wasn't terrain capable of hosting an event.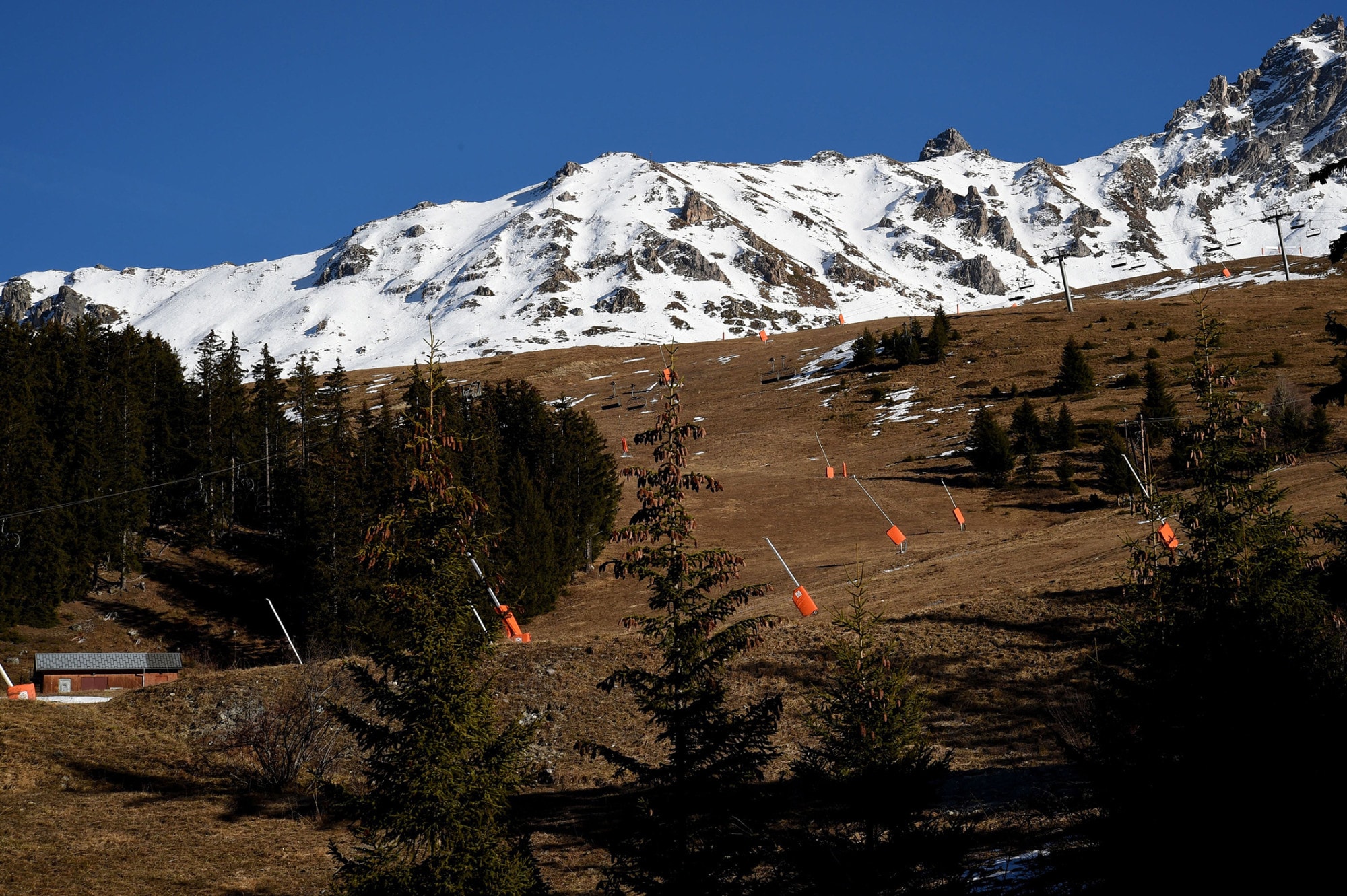 Another big issue is the weather. There needs to be enough snowpack to hold a competition. In the past, The Freeride World Tour has had to cancel or move events to different locations at short notice. Japan's FWT 2019 stop was moved to Canada due to… too much snow. There was so much snow falling that the event could not be held in Hakuba. Of all things to cancel an event, too much snow is not the worst. This is a real issue for holding big mountain events at the Olympics. A significant weather window will be required to ensure there will be enough time to get all riders down. There is also the threat of not enough snow. The Sochi Olympics is a prime example of a lack of snow. If big mountain was an event at those games, there most likely would not have been enough to hold a competition. So would there be a backup location to hold the event? That might be the solution.
There is hope though. Similar terrain issues plagued the addition of surfing to the summer Olympics. While the Tokyo Olympics plan is to hold the competition in Japan, there could be future competitions that need to be held elsewhere. If the Olympics are held in a landlocked country or area without sufficient waves another venue will be required. The addition of surfing as an official Olympic sport gives hope that big mountain skiing could follow. Additionally, the surfing competition will have a 16 day waiting period. This is the weather window that I was talking about above. Knowing the International Olympic Committee (IOC) is ok with such a long period, gives more hope that similar windows could be offered for skiing.
Will there be big mountain skiing in the Olympics? My answer is likely not in the short term. Surfing took roughly 50 years after initial interest was put on the IOC before it officially was introduced. I am slightly optimistic that as the Olympics continues to bring in new sports to attract younger audiences, big mountain will be discussed. The Olympics do not move fast and we will have to wait patiently to see if skiing will see its emerging freestyle side come to the biggest competition in the world. Fingers crossed.
Do you think big mountain skiing will ever make it to the Olympics? Let me know your thoughts!