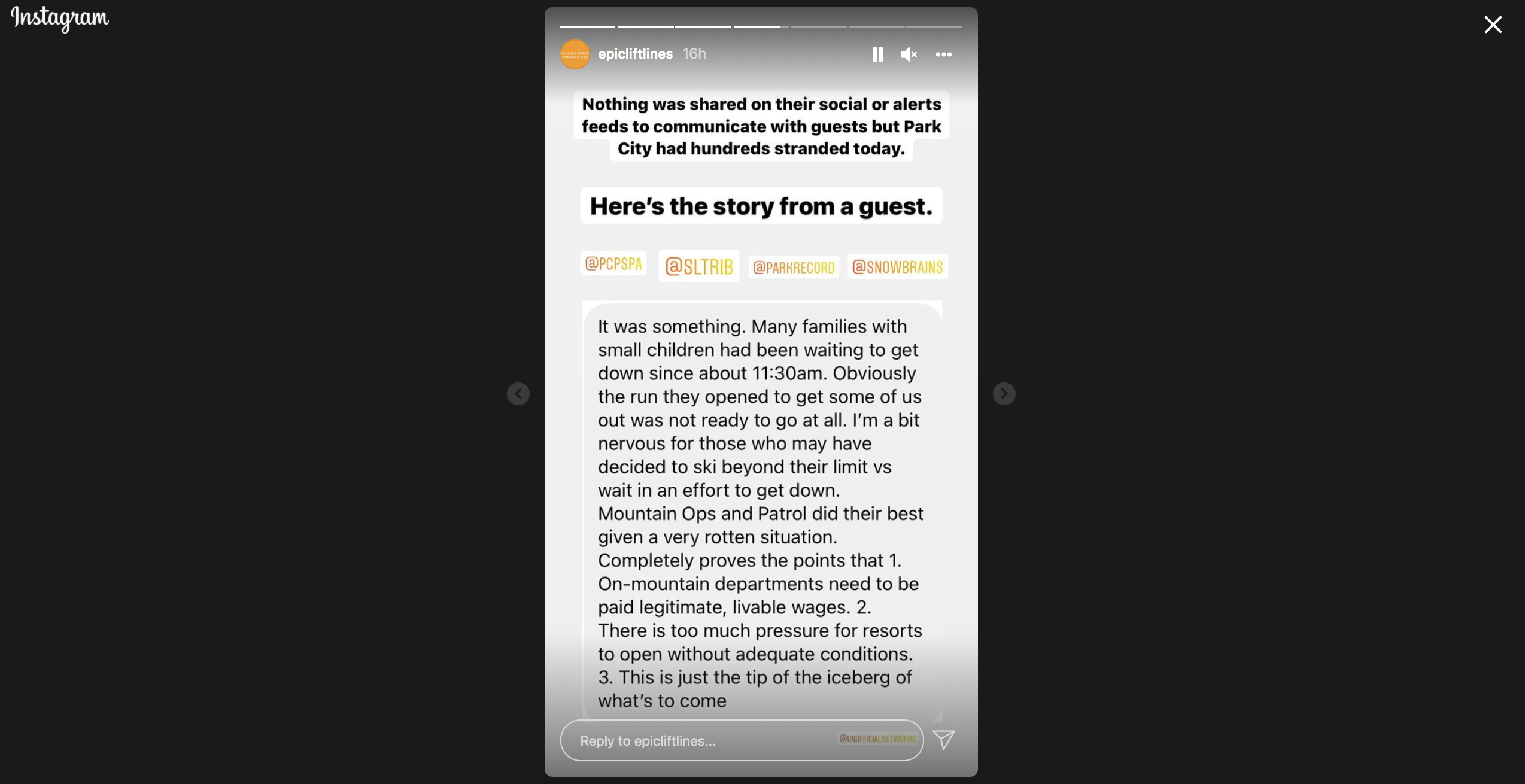 On Sunday, Park City's Red Pine Gondola, located on The Canyons side of the resort, was put on wind hold for over four hours. This left skiers and snowboarders—including families with young children—stranded on the mountain because downloading the gondola is the only way down from the upper part of the mountain at this time due to lack of snow on its lower sections.
Instagram account @epicliftlines, which is run by the former Wintry Mix Podcast host, reported that PCMR eventually opened Chicane on Sunday, a blue-rated trail with minimal snow coverage that allowed skiers and riders to descend to the base area.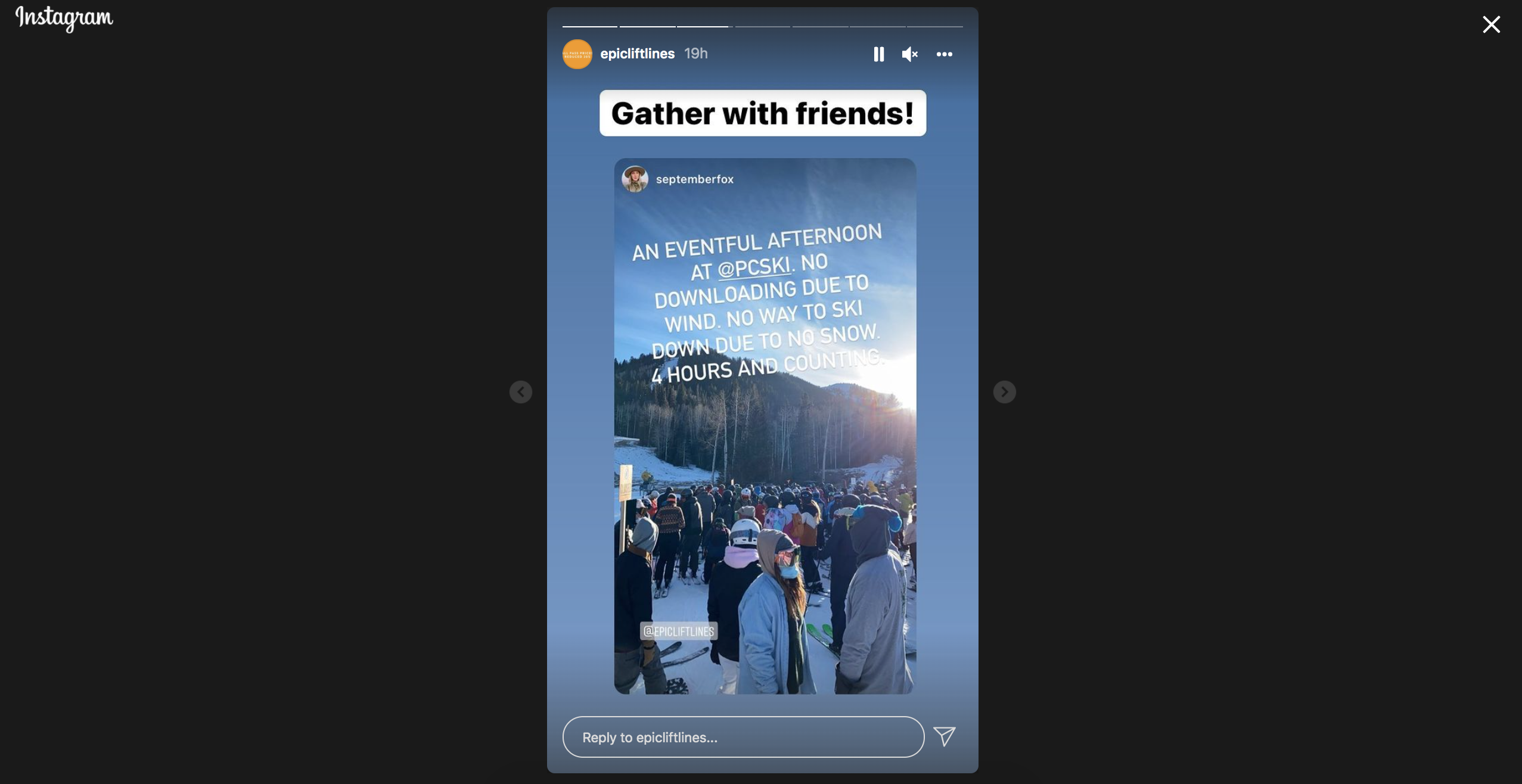 The snow coverage on Chicane was bad and made for a tricky descent to the base, @epicliftlines reported. Some skiers were also able to access the bottom of the more advanced Tombstone trail via Chicane, where shuttle buses then transported them to the base area.
The skiers who opted to wait eventually reached the base area by 5:15 pm after the winds died down and the gondola was able to safely run again, according to KPCWRadio. No one was reported injured.
A weather pattern change is expected across the West this week, bringing potential feet of snow to various mountain areas—including Utah's Wasatch Mountains, home to PCMR. Hopefully, the new snow will allow safe skiing and riding to the base so that resort guests will no longer have to be reliant on downloading a gondola that can be put on windhold for hours at a time.
@PCski reports after winds died down, the resort restarted the Red Pine Gondola and transported all remaining skiers back to the Canyons Village base area by around 5:15 p.m.

— KPCW Radio (@KPCWRadio) December 6, 2021