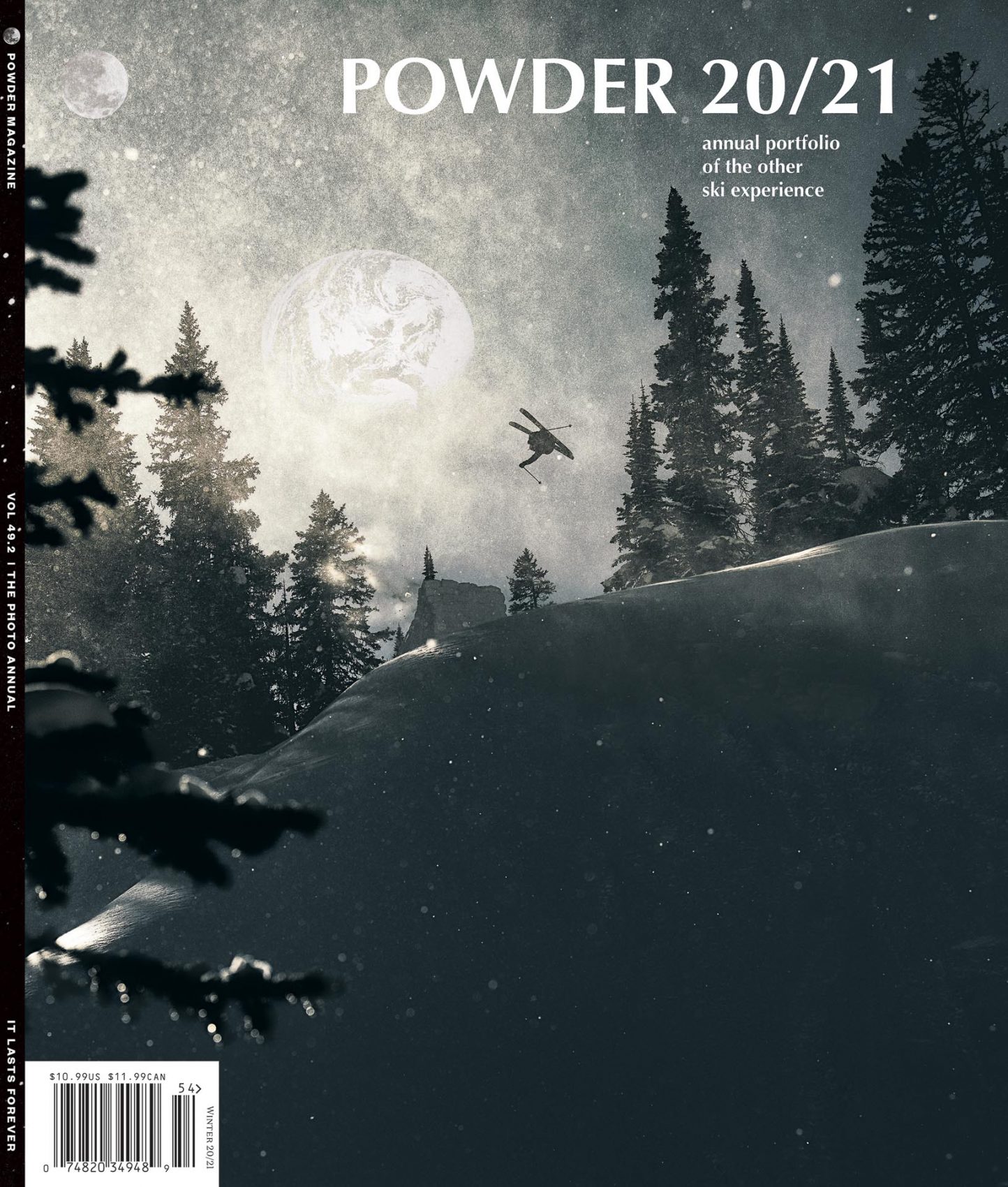 This winter will be the first since the winter of 1972-73 that there won't be a print edition of Powder Magazine. The final edition of the ski industry staple—THE magazine for skiers—was printed on November 20, 2020.
On October 2, 2020, news broke that Powder was being discontinued after parent company A360 Media, LLC ( formerly known as American Media, LLC), announced that its entire editorial staff would be placed on indefinite furlough, effective November 20, 2020. This is when operations of the magazine, the website, and all social channels were officially paused. Already a year later, and the legendary skiing magazine's fate has been recognized: its website still runs but no more magazines will arrive at skiers and snowboarder's doorsteps as they eagerly await the approaching winter.
Along with Powder, it was reported and confirmed that Surfer, Bike, and Snowboarder magazines have also discontinued operations. Although A360 Media has not indicated which closures are permanent, there is no doubt that the decision to halt the production of these four major magazine titles has had an adverse effect on readers and those employed by their publications.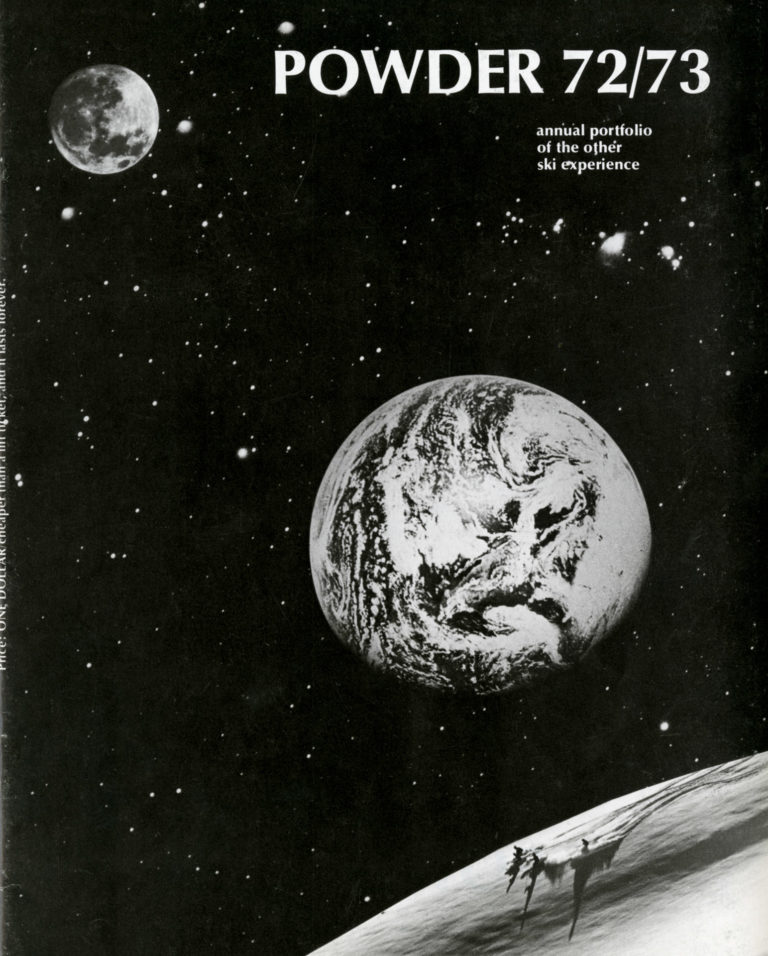 One of our interns named Galen Carrico, a lawyer and avid Powder reader of many winters, wrote in an article regarding the saddening news last year:
Like many subscribers, I have been anxiously waiting for Powder Magazine to arrive in my mailbox since I first picked up the Photo Annual when I could not have been older than 10. I've been a subscriber from pretty much that day on. During high school, I ditched class on powder days and had posters ripped from the pages of "The Skier's Magazine" of skiers like Shane McConkey, Seth Morrison, Glen Plake, Mark Abma, and other legends on my walls. Every season, the first reports of snow have also coincided with the delivery of the first few issues of Powder.

But I'll be honest: I was blissfully ignorant when the most recent issue arrived: the cover photo had a fully nude Connery Lundin, arcing quick turns through the trees with the headline "As You Are" located where his next turn would be in the next photo. The faces and the big names of the ski industry like Grant Gunderson, Mike Douglas, and others posted Twitter tributes to the publication that had been such a part of their lives.  It was at least comforting to hear the grief of one of the greatest ski photographers of all time and the Godfather of Freeskiing. After all, Powder has been in publication for nearly 50 years, and no magazine could take you straight from your office to the massive alpine in Switzerland or the chilly solitude of the Alta backcountry from the Photo Annuals or the monthly shots composing the Shooting Gallery. Who will take the piss out of the Yuppies at Heavenly and Vail, who are mostly there to be seen in their third home?
Powder is the magazine that lights the fire to the ski stoke each season. It is like the changing leaves and the pictures of white blanketing the highest peaks (or snow guns firing) at Arapahoe Basin or whichever resort is the first to open in Colorado. The gear review is not just focused on which ski company pays them the most. Out of all the winter sports publications I have read, they provide honest reviews while also triggering some of the best ski trip ideas one could imagine. When I look at the other mainstream publications out there, I usually see a huge emphasis on their advertising partners, with little focus on the smaller independent brands, which might actually ski better.
Although this has not been reported, as far as I know, I'm optimistic that a journalistic savior will come along and revive this 49-year-old publication that has always kept the ski stoke alive. This year has forced all of us to be flexible, and we skiers have had to show resilience in the years it has not snowed enough or… or last year when the snow does fall, but all the resorts had to close early to save lives. If you have read this far, then I have no doubt you are just as confident as I am that a collective of the best ski journalism has to offer will be able to bring Powder and these other legendary outdoor publications back from the brink of death. It may not be exactly what we all remember from Powder, but given the creativity and motivation of our tribe, one hopes it will not be long before someone takes the torch or brings Powder back from the dead.

I hope anyone else reading this feels my pain. If you are anything like me, you start looking at weather forecasts and winter predictions in August and September. It's late October 2020, and I'm already anxious for the first snow to fall on the upper peaks of the Sierra. So far, I have only observed the artificial kind with a two-week dry spell in the way of perhaps some Thanksgiving Day snow. In the meantime, those in need of some ski porn or great outdoor journalism while Powder, Surfer, Bike, and Snowboarder are on hold should support the small, independent publishers of outdoor media, including Adventure Journal, The Ski Journal, and The Surfer's Journal, among others, as well as Backcountry Magazine.
And just like that, every era has its end—even for a titan like Powder. But as sad as it may feel that our favorite print skiing magazine shall be no more—the snow will still fall. The holy, never-taken-for-granted matrimony between earth and sky will remain—just like it does every winter. And we will still rise. We will still ski.