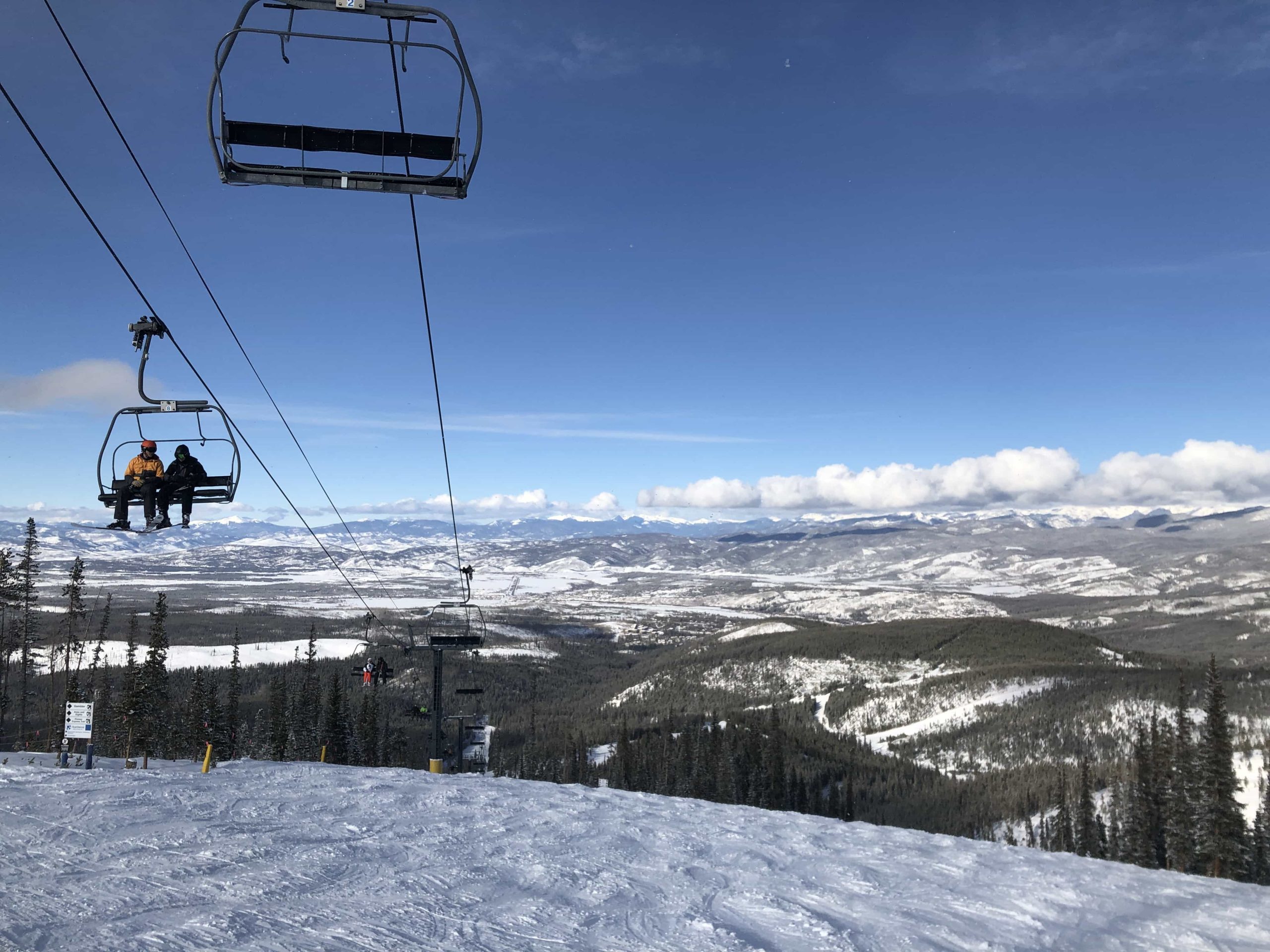 Winter Park Resort, CO, announced yesterday that the Pioneer Express chairlift that serves the Vasquez Ridge territory will be replaced next summer and will include a new mid-station.
If you've ever skied (or, even worse, boarded) over there, you'll be familiar with the long, almost flat run out back to the lift loading zone. Installing a mid-station at the intersection of Pioneer Express Trail and Big Valley, eliminating the run out, will make a huge difference to that area, improving the "on-mountain experience."
"The Winter Park Resort team along with many of our guests have been anticipating a new Pioneer Express Lift, so we're excited to move forward with the upgrade this summer. A new Pioneer Express Lift is an important upgrade to Winter Park's entire skiing and riding experience."

– Sky Foulkes, president and chief operating officer of Winter Park Resort
The four-pack lift currently carries 1,970 guests per hour up the mountain. The upgraded lift will be a six-pack and will carry 2,800 guests per hour but take slightly longer (around five minutes) due to the mid-station.
The Pioneer Express serves mostly blue and black runs, including some awesome tree skiing and access to Eagle Wind when conditions are right.
Winter Park Resort is opening the Pioneer and Vasquez Ridge territory today, Tuesday, December 6th. The resort has seen 73″ of snow so far this season and has a 28″ base.