A Winter Storm Watch were issued for much of the Easter Sierras in California. This winter weather alert is in effect until Friday Evening.
1-3+ FEET of snow is expect to fall Wednesday Night Through Friday Evening.
As we move closer to this storm, confidence is increasing, along with precipitation and snowfall totals. Snow levels are relatively high for this storm, but it's hard to say exactly where the snow will fall at this time.
Dense fog is expected to impact the area until the storm arrives.
Throughout the next 6-10 days, above average temperatures and near average precipitation is expected in California.
More Storm Info:
CA Eastern Sierra Forecast:

1-3+ FEET of Snow
* SNOW ACCUMULATIONS...3 TO 6 INCHES OF SNOWFALL POSSIBLE DOWN TO 5000 FEET WITH 1 TO 2  FEET ELSEWHERE. 

LOCAL ACCUMULATIONS OF 3 FEET OR MORE ALONG THE CREST AND OVER THE 




  PEAKS.


- NOAA Sacramento, CA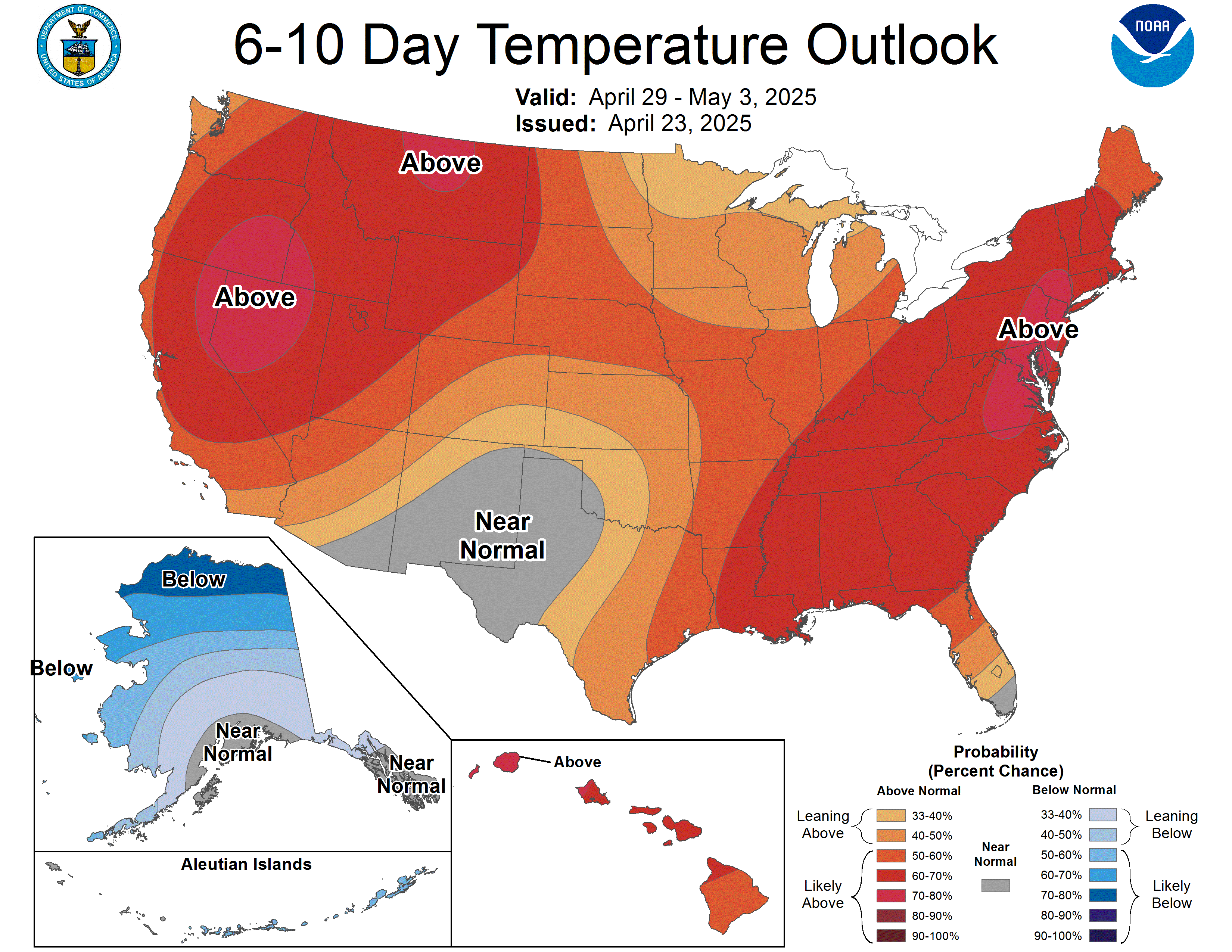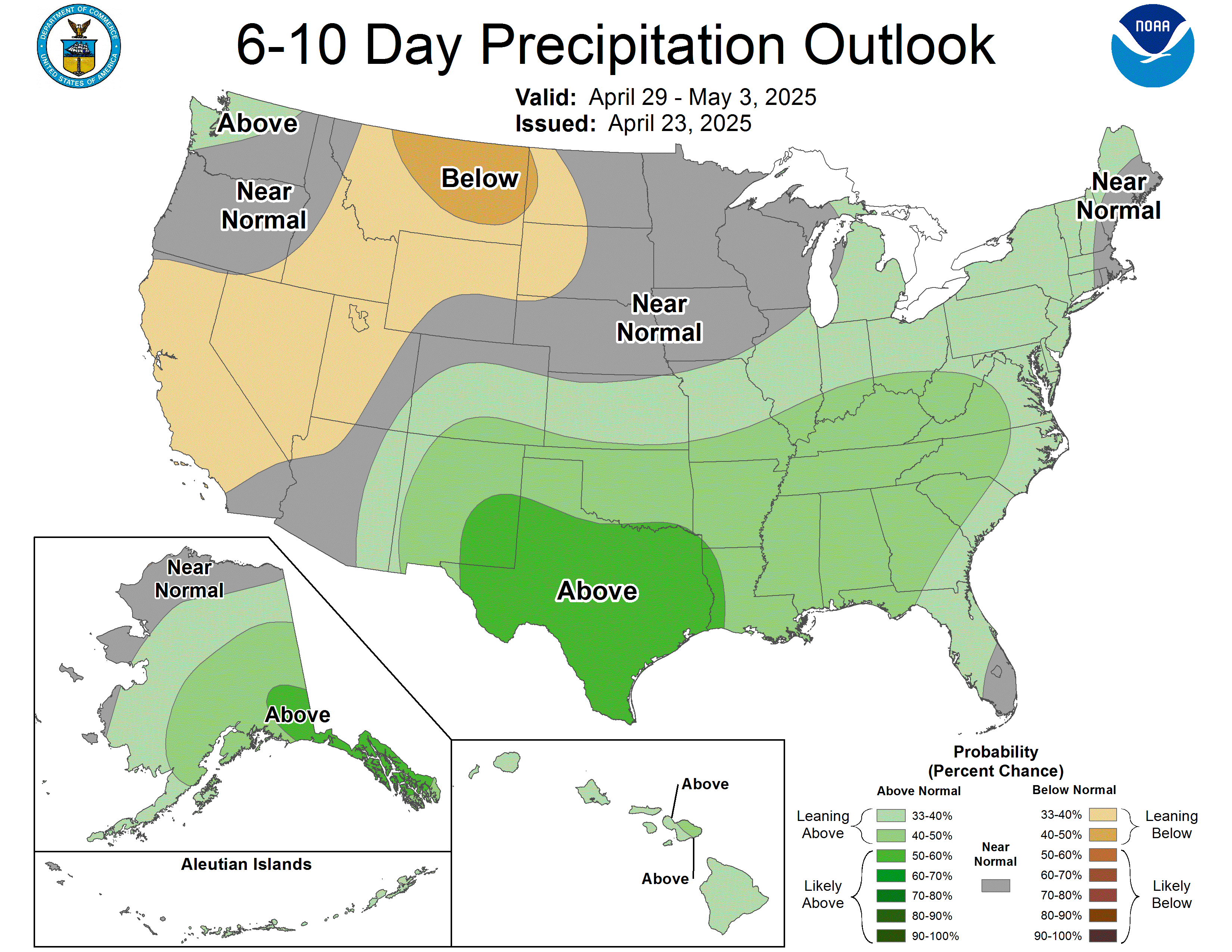 Winter Storm Watch For California:
URGENT - WINTER WEATHER MESSAGE
NATIONAL WEATHER SERVICE RENO NV
350 AM PST TUE JAN 31 2017

GREATER LAKE TAHOE AREA-MONO COUNTY-
INCLUDING THE CITY OF MAMMOTH LAKES

...WINTER STORM WATCH NOW IN EFFECT FROM LATE WEDNESDAY NIGHT
THROUGH FRIDAY EVENING ABOVE 7000 FEET...

THE WINTER STORM WATCH ABOVE 7000 FEET IS NOW IN EFFECT FROM LATE
WEDNESDAY NIGHT THROUGH FRIDAY EVENING.

* TIMING: SNOW WILL BEGIN TO MOVE INTO THE SIERRA LATE WEDNESDAY
  NIGHT WITH PERIODS OF MODERATE TO HEAVY SNOW CONTINUING
  THROUGH FRIDAY EVENING.

* SNOW ACCUMULATIONS: 1 TO 3 FEET. HIGHEST AMOUNTS ALONG
  THE SIERRA CREST.

* WINDS: SOUTH TO SOUTHWEST 15 TO 25 WITH GUSTS TO 45 MPH.
  SIERRA RIDGE GUSTS OF 80 TO 100 MPH.

* SNOW LEVELS: STARTING AROUND 6000 FEET WEDNESDAY NIGHT,
  RISING TO 7000 TO 7500 FEET THURSDAY. SNOW LEVELS WILL FALL TO
  AROUND 6500 FEET FRIDAY.

* IMPACTS: TRAVEL WILL BECOME DIFFICULT DUE TO SNOW COVERED
  ROADS AND LOW VISIBILITY ACROSS SIERRA PASSES. AVALANCHE RISK
  IS LIKELY TO INCREASE AS WELL WITH DANGEROUS CONDITIONS FOR
  BACK COUNTRY ACTIVITIES.