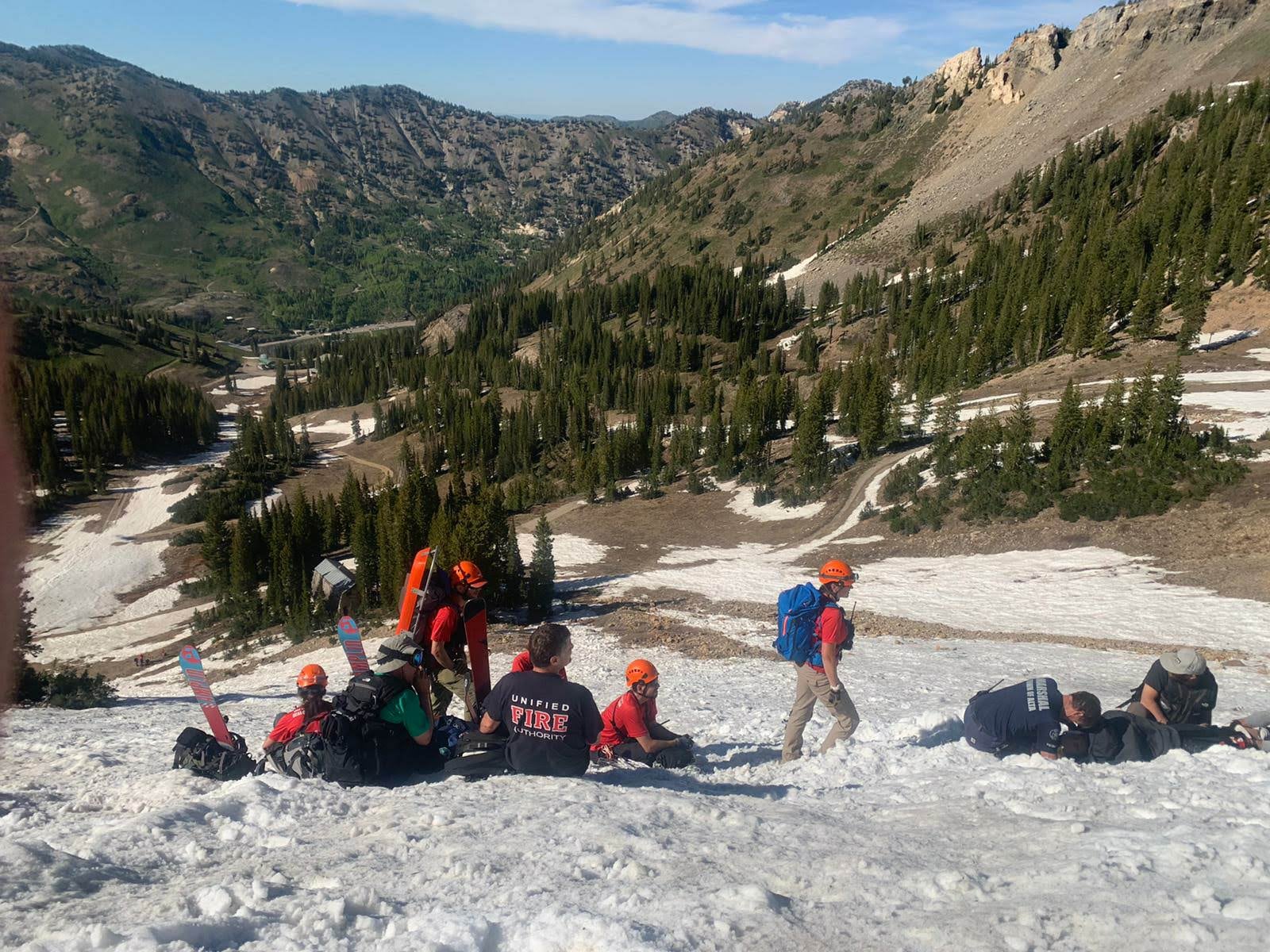 Salt Lake County Sherrif's Search and Rescue, Alta Ski Patrol, and Unified Fire responded to a call for an injured skier in Main Chute at Alta Ski Area last Saturday, June 12. 
Main Chute is one of the Baldy Chutes: some of Alta's steepest, most advanced hike-to terrain accessed via the summit of Mount Baldy on the boundary of Alta Ski Area and Snowbird.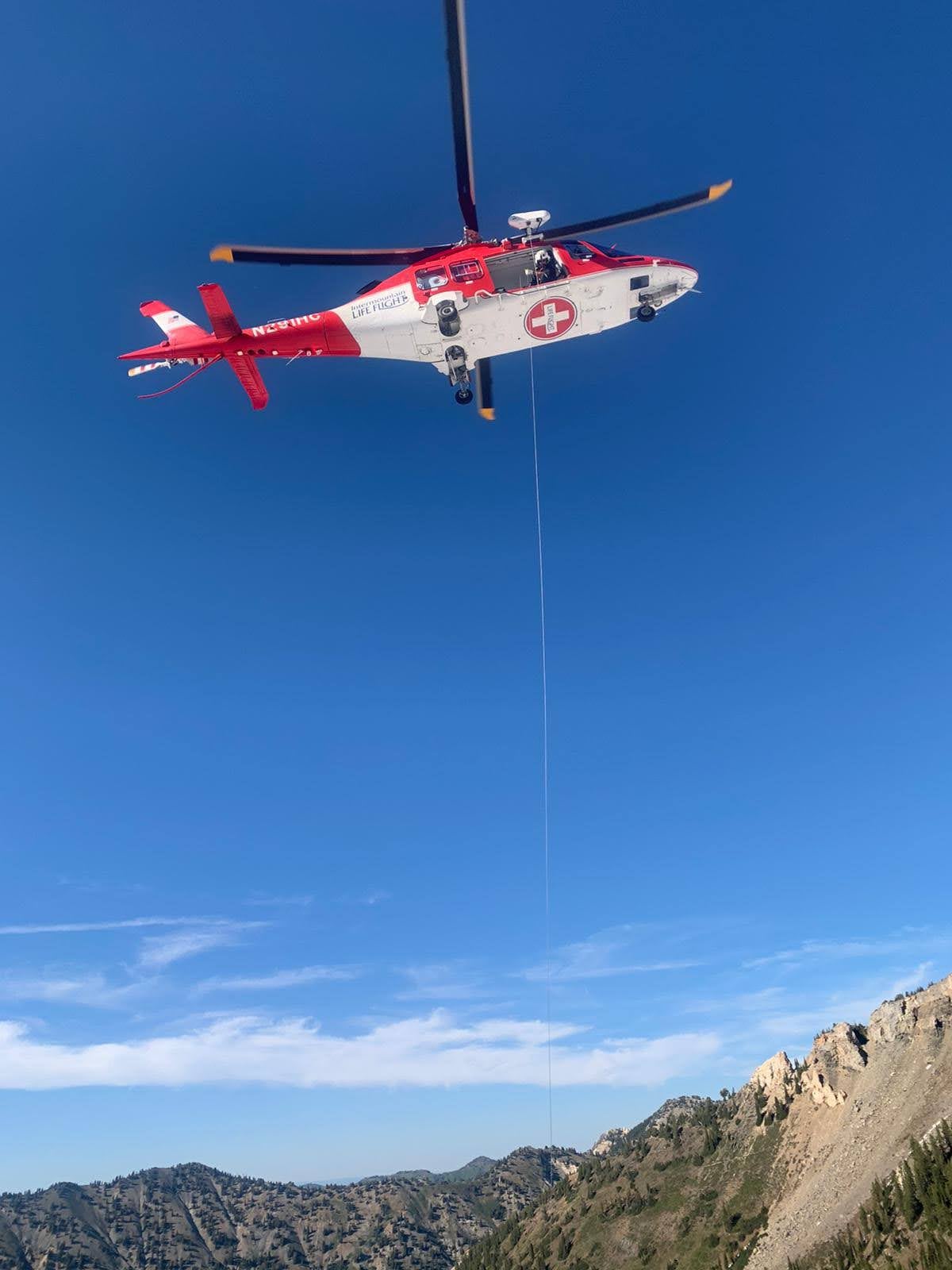 According to a SLCOSAR social media post: 
"A skier was descending the chute when she clipped a rock and tumbled down most of the descent. SLCSAR, Alta Ski Patrol, and Unified Fire made it to the patient and got her stabilized and packaged. Due to the seriousness of the injuries, Life Flight was called in to hoist the patient out."
The rescuers responded to the call at approximately 3:54 pm. The rescue took two hours and 54 minutes, according to SLCOSAR.