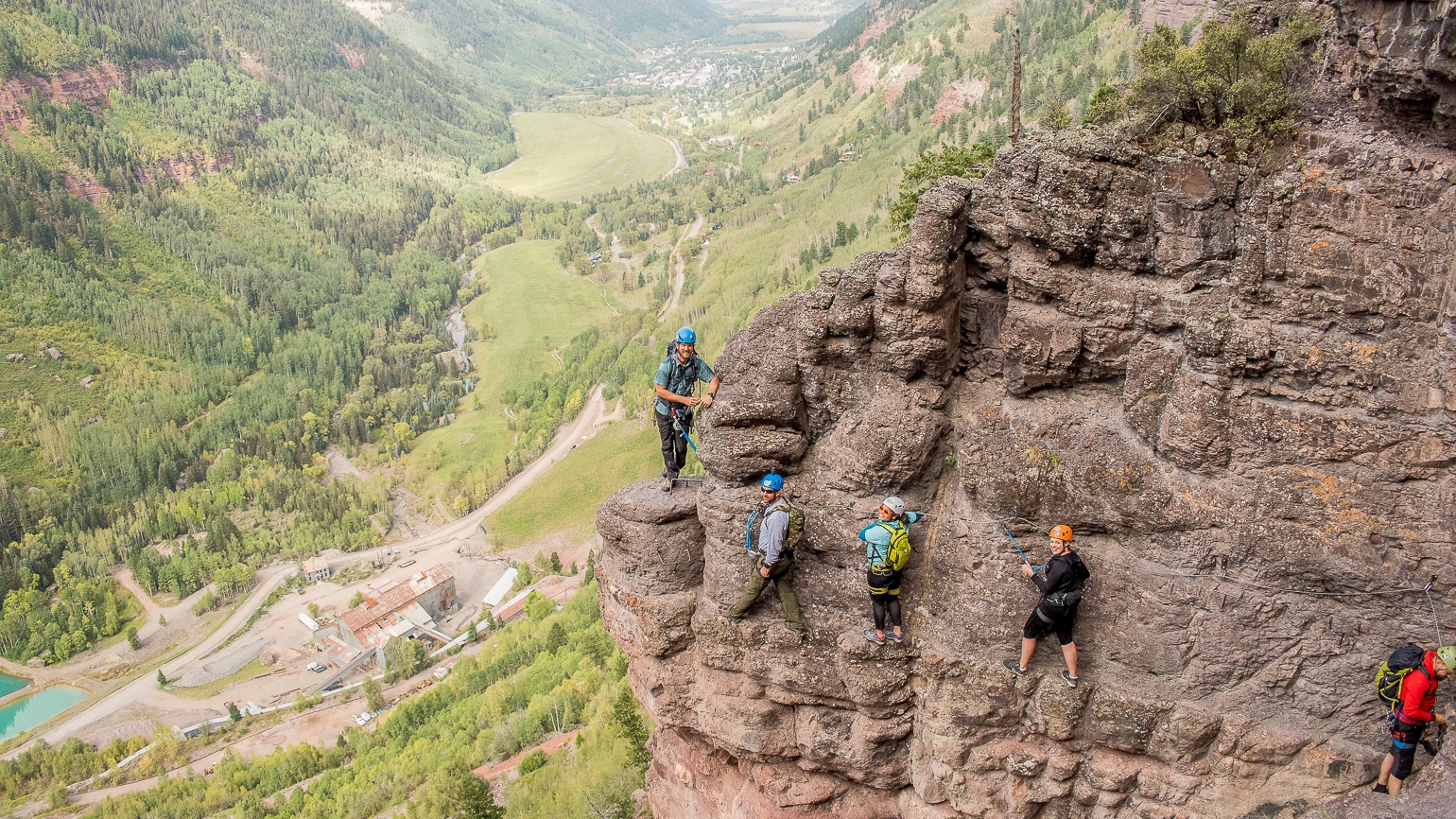 A 53-year-old woman from Arizona fell approximately 200 feet to her death while attempting a via ferrata route near Telluride, Colorado just before noon on Wednesday. According to the San Miguel County Sherrif's Office, the 53-year-old victim from Tuscon was climbing Telluride's Via Ferrata with her friend when she slipped and fell. She ended up plummeting 200 feet to the ground below and did not survive her injuries.
OutThere Colorado reports that another party about 100 feet behind the victim's party dialed 911 when they heard the commotion and saw her motionless body on the ground below. First responders arrived shortly thereafter but it was already too late. The rescuers then hiked 700 vertical feet to the victim and used a technical rope system to recover her body.
Meaning "iron path" in Italian, a via ferrata is a protected style of rock climbing that makes mountaineering approachable for beginners. First used by military troops to safely traverse and transport materials through the Dolomites during World War I, via ferratas are sturdy iron rungs, ladders, or cables anchored into rock faces used to simplify mountaineering.
"This is a tragic accident and unimaginable loss for this woman's family, and on behalf of the Sheriff's Office, we offer our sincere condolences," Sheriff Bill Masters said. "The via ferrata is a hazardous climbing route that attracts more and more people each year. This incident is a horrible reminder of the dangers inherent to this climb."
At the time of this writing, it is still unknown how exactly the victim fell from the route. All that has been reported is that she fell from Telluride's Via Ferrata, which traverses rock up to 600 feet above a box canyon overlooking Colorado's Bridal Veil Falls and the San Juan Mountains, and that the party behind her alerted rescuers when they saw what appeared to be a body laying on the ground below.
As with any mountain sport or activity, inherent risk is almost always associated. Always take the proper precautions and use proper gear when climbing or traversing mountains so you can actively mitigate overhead danger as efficiently as possible.