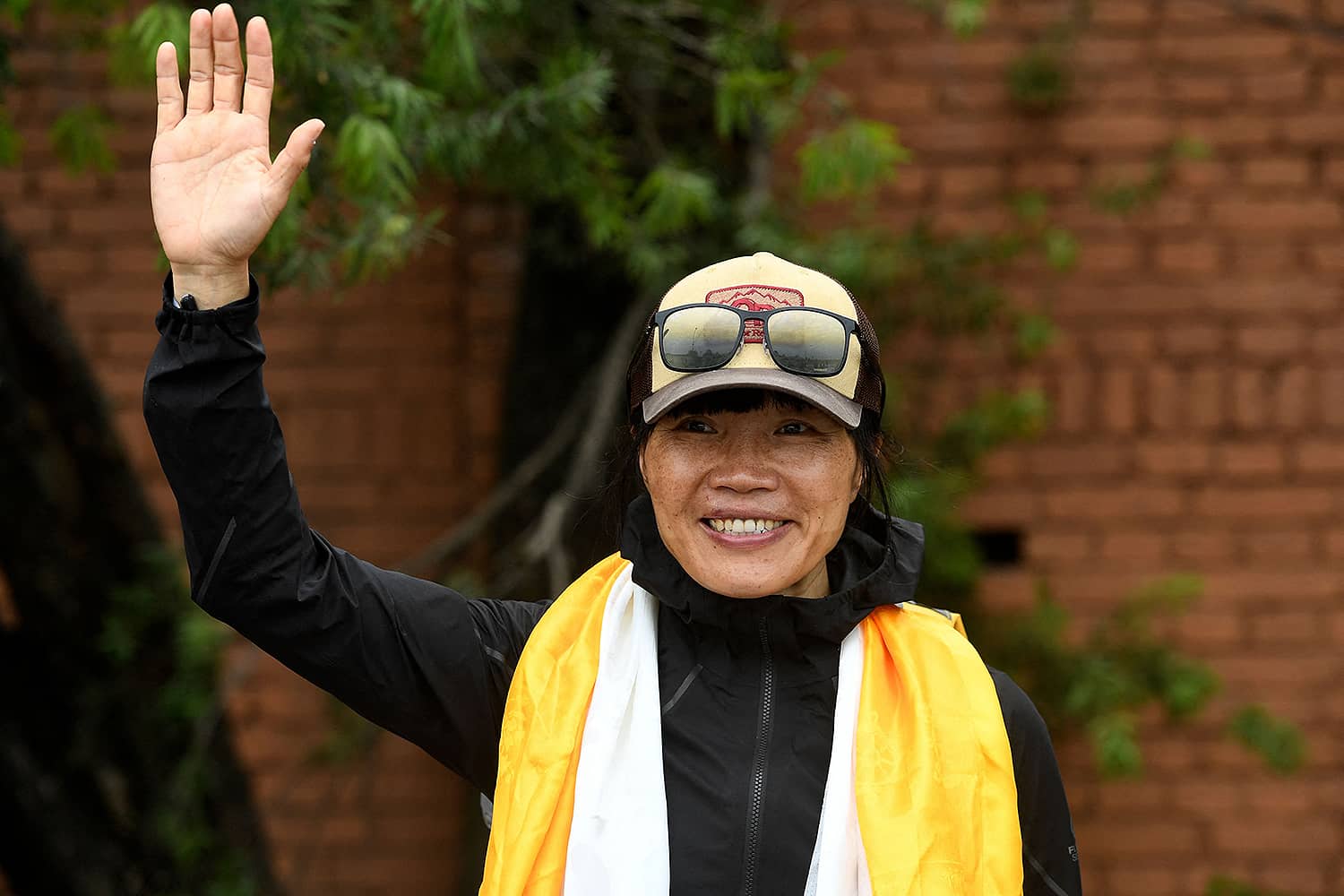 A woman from Honk Kong has just destroyed the record to become the fastest woman to summit Mount Everest. Tsang Yin-hung, 45, crushed the previous record of 39 hours and 6 minutes by more than 13-hours.
The teacher, from Honk Kong, made her ascent from base camp at 17,390-feet to the world's highest peak at 29,032-feet in 25 hours and 50 minutes.
"I just feel kind of relief and happy because I am not looking for breaking a record. I feel relieved because I can prove my work to my friends, to my students."

– Tsang Yin-hung told the New York Post
The previous record was set by a Nepali mountain guide named Phunjo Jhangmu Lama in 2018.
Tsang only had to stop twice on her ascent, both times to change clothes. She says luck played a huge part in her not encountering many other climbers on the way up. After passing the highest camp at South Col, she only crossed paths with those making their descent, which didn't slow her down.
It isn't her first ascent of Everest. In 2017 she became the first woman from Hong Kong to reach the top of the world.
Her achievement is one of several record-breaking summits this climbing season. A retired Chicago lawyer just became the oldest person to climb Everest at 75 years old, and Nepali climber Kami Rita Sherpa broke his own record to reach the summit for the 25th time.
Nepal has issued a record 408 Everest permits this climbing season, after last year's season was deterred by the COVID-19 pandemic. China issue far fewer and has since canceled climbing season due to reports of a covid-19 outbreak at base camp.
At least 350 people have summited the mountain this spring, and four have died.