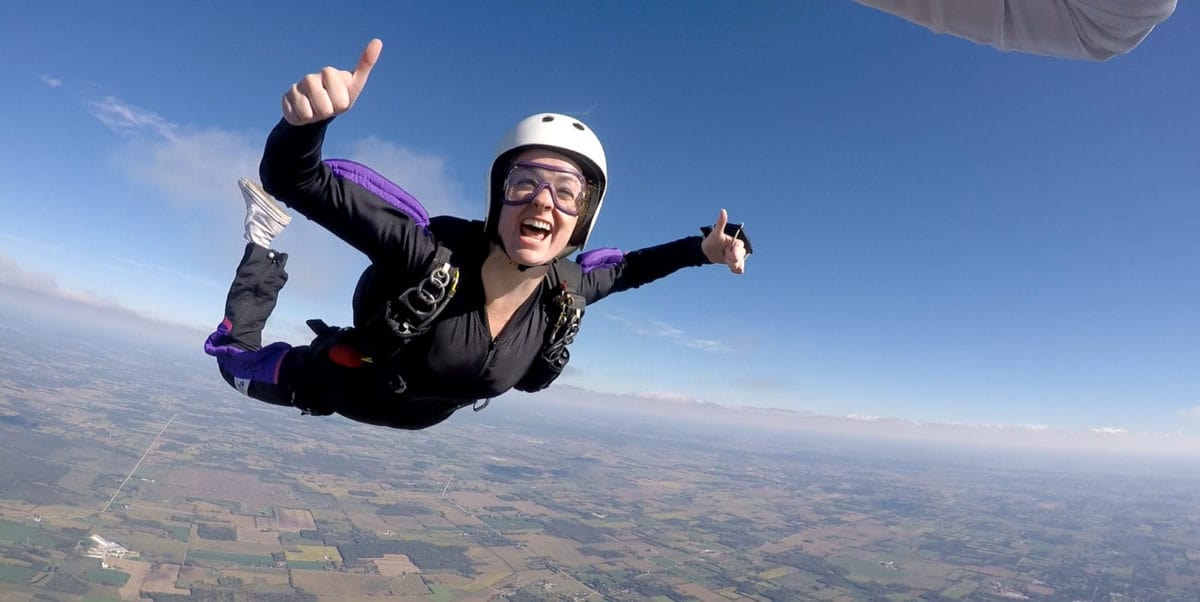 A 30-year-old woman fell nearly 5,000-feet to the ground from a plane during a skydiving jump after her parachute failed to open and somehow managed to survive with injuries that are not life-threatening.
"I don't know how a person can survive a fall from an airplane like that," witness Denis Demers told CBC.
The woman, who had been skydiving before, made her solo leap with the Parachutisme Adrenaline operation near Trois-Rivières, Quebec. Neither her main chute nor her backup chute opened. She landed in a cluster of trees, coming out of the plummet with multiple fractures, including broken vertebrae. Police say she's not at risk of dying.
Skydiving injuries are rare. In the US, the United States Parachute Association says, there was approximately 1 injury out of every 1,536 skydives in 2018, that's just 0.07% of all jumps. Parachute malfunction is "extremely rare" and accidents are usually caused by user error as there are specific steps that must be taken in an emergency.
The terminal velocity of a freefalling human is about 125mph, so it's likely that the canopy of the trees she fell into broke her fall, saving her life.
Police say they are looking into whether there was any criminal negligence.