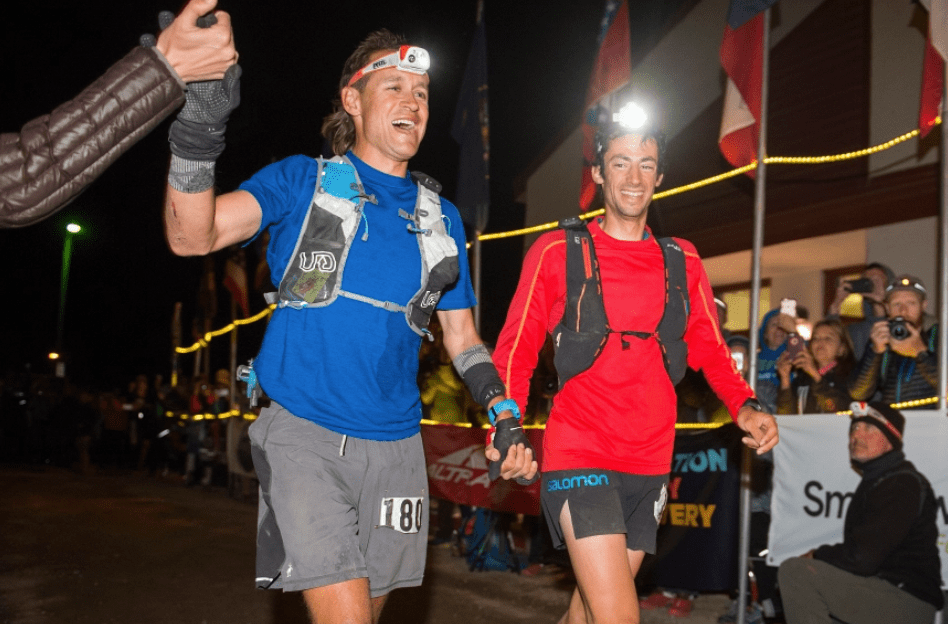 Wins 5th Hardrock 100 Race
The annual Hardrock 100 kicked off again this past weekend inviting participants to engage in one of ultra-trail running's premier races. Offering competitors a chance to test every bit of the mind, body, and spirit to finish, let alone race in, the mountain distance event is arguably one of the world's toughest.
But these aren't normal participants who compete here. They aren't even great runners. These passionate souls are simply some of the best at what they do, and they view Hardrock as a chance to prove it to themselves and others. And in this group of elite athletes, there is probably no 'anything mountain-related superstar than Kilian Jornet.
Who's Kilian Jornet?
Originally born in Sabadell, Spain, and growing up in a mountain hut high in the Pyrenees mountains, Jornet learned to 'travel' in the mountains at an early age. His father, the keeper of the hut and a mountain guide himself, must have taught Jornet at a very young age because when Kilian was only three years old he climbed his first 3,000-meter peak! Since then his career has been nothing short of remarkable accumulating an extended list of accomplishments much too long to recite here, but it's fair to say that he set records on the fastest climbs of some of the world's tallest peaks.
Now at 34 years of age Jornet is certainly no stranger to racing in the mountains of the world's toughest foot races. In fact, he's been competing in and winning them for most of his life. Considered one of the world's best mountain athletes today, Jornet has been a dominant force in trail running and ski mountaineering for more than 15 years now.
Having won the HardRock 100 four prior times, but none since 2017 when he dislocated his shoulder and still managed to win the race, Jornet was excited about the opportunity to race again. Thinking ahead about the event Jornet shared in his Instagram post,
"The race is attractive because it's beautiful landscapes and the harness of the challenge (high elevation, several times above 4000m, the route often on steep narrow trails0 what makes one wanting to come back [is[ its community. The volunteers , the crewing and pacers, the people doing trail work, and the runners celebrating together the love for trail running and the mountains."
And celebrate he did after finishing with a first-place win and setting a new course record of 21:36:24. Sharing a unique attribute with other superstar athletes (Michael Jordan and Lindsay Vonn come to mind), Jornet makes winning look easy.
And it's that tough to remember given the incredible challenges it takes to compete against the world's best. Then considering the 'difficulties' the HardRock 100 offers, this recent win makes his performance that much more remarkable.
Brief History of Hard Rock 100
HardRock 100 is part of the Rocky Mountain Slam, an elite trail running series held each year in the Western U.S.  Hardrock along with 4 other races (Leadville Trail 100, Bear 100 Mile Endurance Run, Bighorn 100, and Wasatch Front 100 Mile Endurance Run) comprise the series with Hardrock considered the centerpiece.
Covering some of the most breathtaking scenery in the Western United States. The race traverses more than 66,000 feet of elevation change as it starts and ends in Silverton, CO linking the towns of Lake City, Ouray, and Telluride in a continuous loop. The course extends 102.5 miles averaging an elevation of 11,000 feet with the highest point at just over 14,000 feet.
Honoring those Hardrock miners who set the standard with their hard work, determination, and perseverance, this race provides the unique opportunity to show their own demonstration of those same values to finish. (From what it sounds like, there is more than enough pain and adversity to go around.)
A Closer Look at the Hardrock 100
Here's a closer look at this grueling event (credit: Hardrock 100):
Most years, feet are wet 90% or more of the run.
Wade across knee-deep, ice-cold streams.
Cross snow fields in slick, solid, and post-holing conditions.
Traverse trails with 300'+ cliffs to one side (otherwise described as "exposed areas")
Scramble across scree fields
Rock climbs (mild, but hands required)
Risk of extreme thunderstorms and being caught above the tree line.
Risk of Hypothermia
Inclement weather with daily monsoon weather cycle.
According to the race description, the course weather is…
"… a critical factor in Hardrock and it can be at least as formidable as the terrain, remoteness, or high elevation. Every runner should carry gear appropriate for drenching rain, high winds, and near-freezing temperatures – possibly all at the same time."
Looking ahead, the future looks bright for Jornet. He continues to pursue world records with his running and mountain racing as well as now working to launch his new footwear and apparel company NNormal out this fall. I'm interested to see what kind of take the world's best mountain runner has on trail running shoes? How about you?