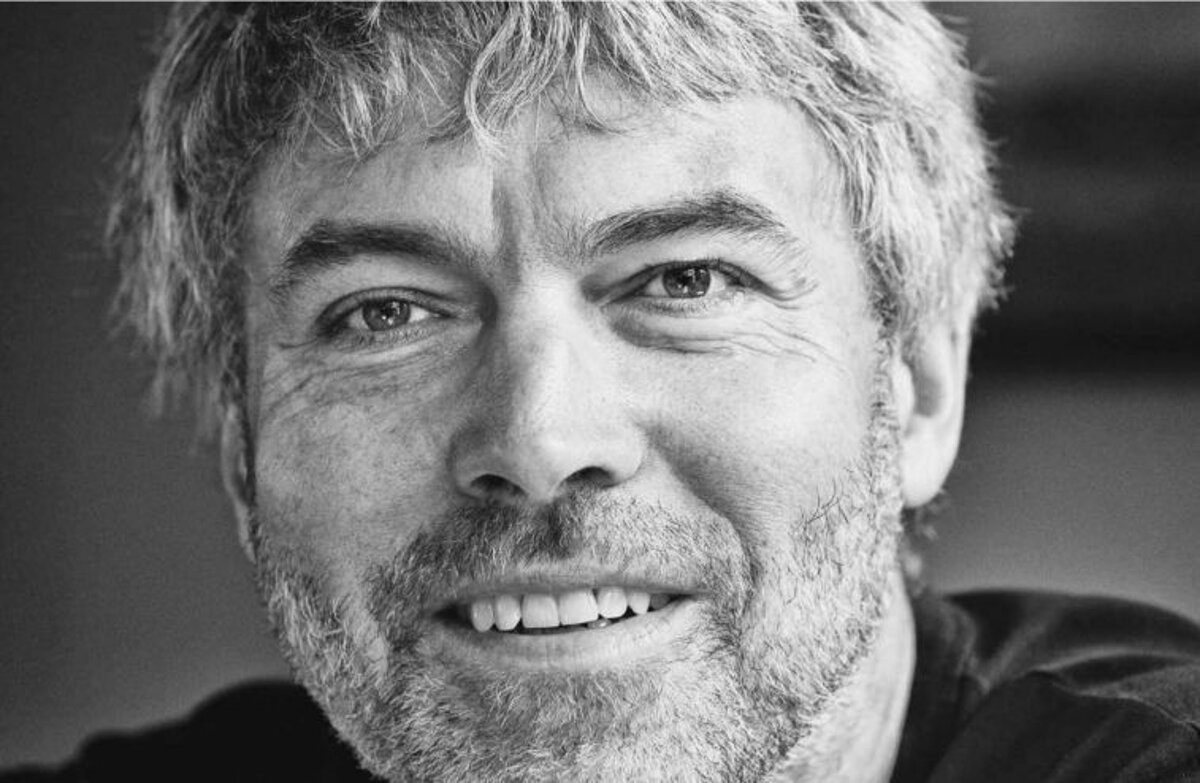 Petr Kellner, 56, the Czech Republic's only billionaire, was one of five people killed when their helicopter crashed in Alaska during a heli-skiing trip on Saturday. PPF Group, the Czech investment company he co-founded, confirmed his death in a statement earlier today.
"With great sadness, PPF announces that Petr Kellner tragically passed away in a helicopter accident in the Alaskan mountains. His professional life was known for his incredible work ethic and creativity, but his private life belonged to his family."

– company statement
His investment company is headquartered in the Czech Republic and owns stakes in more than two dozen companies around the world. Kellner had a net worth of $15.7-billion and was the only person from the Czech Republic on the Bloomberg Billionaire's Index, a list of the world's 500 richest people. He was number 70.
The Alaska State Troopers reported yesterday that five people died in a helicopter crash on the Knik Glacier, Alaska Saturday evening at 6:35 pm.
The Alaska State Troopers believe that the group had been heliskiing at the time of the accident.
There was one survivor who is currently in serious but stable condition.
The flight was chartered by the Tordrillo Mountain Lodge for heliskiing.
Onboard the helicopter were three guests and two guides from Tordillo Mountain Lodge, according to Mary Ann Pruitt, a spokesperson for the Tordrillo Mountain Lodge.
One of the deceased is the legendary heli guide Greg Harms who had been a heli guide at Tordrillo Mountain Lodge for the past 15-years.
The helicopter was an Airbus AS350B3 owned by Soloy Helicopters of Wasilla, AK.
According to the Federal Aviation Administration, the helicopter crashed under unknown circumstances about fifty-miles east of Anchorage (Knik glacier) at 6:35 pm on Saturday.
The Tordrillo Mountain Lodge is located about sixty-miles northwest of Anchorage, on Judd Lake.
The helicopter was contracted by Tordrillo Mountain Lodge from Soloy Helicopters who is based in Wasilla, Alaska, and operates a fleet of nineteen helicopters providing charter services primarily in Alaska.
"This news is devastating to our staff, the community in which we operate and the families of the deceased. In 17 years of operations this is the first time we've had to face an event of this measure."

– Tordrillo Mountain Lodge
Alaska State Trooper Dispatch:
Update 3/28 1650: The Alaska Army National Guard and volunteers from the Alaska Mountain Rescue Group have recovered the deceased from the helicopter crash site near Knik Glacier. Next of kin for the deceased have been notified, and they are identified as:

52-year-old Colorado resident Gregory Harms
56-year-old Czech Republic resident Petr Kellner
50-year-old Czech Republic resident Benjamin Larochaix
38-year-old Girdwood, Alaska resident Sean McMannany
33-year-old Anchorage, Alaska resident Zach Russel (pilot)

The injured passenger remains in serious but stable condition and is receiving medical care at an Anchorage area hospital. The helicopter was an Airbus AS350B3 owned by Soloy Helicopters of Wasilla, Alaska. The group is believed to have been heliskiing in the area. The NTSB will conduct an investigation into the cause of the crash. The deceased have been turned over to the Alaska State Medical Examiner. The Temporary Flight Restriction that was in place over the Knik Glacier area has been lifted.

The Alaska State Troopers would like to thank the volunteers from the Alaska Mountain Rescue Group and our partners at the Alaska Army National Guard for their assistance in the recovery operations.

Update 3/28 1211: A temporary flight restriction is currently in place from 1100 hrs 3/28 to 1100 hrs 3/29 near Knik Glacier for a recovery mission. Pilots should avoid the area. More information and detailed coordinates can be found at: https://tfr.faa.gov/save_pages/detail_1_1372.html

Original: On March 27, 2021, at approximately 2200 hours, Alaska State Troopers were notified of an overdue helicopter and the location of possible crash debris in the area of Knik Glacier. The Alaska Rescue Coordination Center dispatched a rescue team who located the crash site. The rescuers found a sole survivor at the crash site and transported the individual for medical care; the survivor is currently in serious but stable condition. Five other occupants of the helicopter were found deceased. The Alaska State Troopers, Alaska Army National Guard, and Alaska Mountain Rescue Group will attempt recovery efforts at the crash site today. Next of kin notifications are ongoing. The NTSB will be conducting an investigation into the cause of the crash.

Alaska State Troopers, Posted on 3/28/2021 9:59:52 AM by DPS\ajmcdaniel