Wyoming is considering becoming the first state to charge individuals for hiking on trails in Wyoming. The proposed $10 annual fee being contemplated by lawmakers would also apply to other non-motorized trail users like mountain bikers and Equestrians.
Unlike National and State Parks which usually charge a per vehicle or per person entry fee to gain access to a breadth of park facilities such as roads, toilets, and picnicking areas, the new fee would apply to hikers whether or not they are using other infrastructure besides trails. The initiative stems from the State's current lack of funding for trail maintenance on public lands.
Advocates of the proposal point out that other public facilities that require maintenance, such as camping sites, already charge additional fees so the maintenance costs associated with trail upkeep justify the charge. Motorized Off-Road Vehicle (ORV) users are already charged a fee in many areas of the nation. Wyoming charges an annual $15 fee for ORVs operating on publicly maintained trails. In each of these cases, the primary users of these facilities and areas provide for their continued upkeep by paying a fee.
Detractors of the proposal are concerned that a fee would discourage some hikers and bikers from getting out and enjoying the outdoors in a way that has always been considered a "free" activity. Some user groups could unintentionally be driven away from a beneficial use of public lands and trails. Visitors from out of the area who have a day to spend on one of Wyoming's trails might not see the value in an annual trail pass and choose another activity during their short stay.
More concerning is the potential impact on first-time users of the trail system. Getting an indoor cat to go outside for the first time is already hard enough without convincing them that the $10 they could have spent on a 2 hour movie ticket will be spent instead on a healthy 2 hour hike in the woods. Every potential trail user lost in this way is one less person motivated to advocate for the preservation of the public lands they have enjoyed.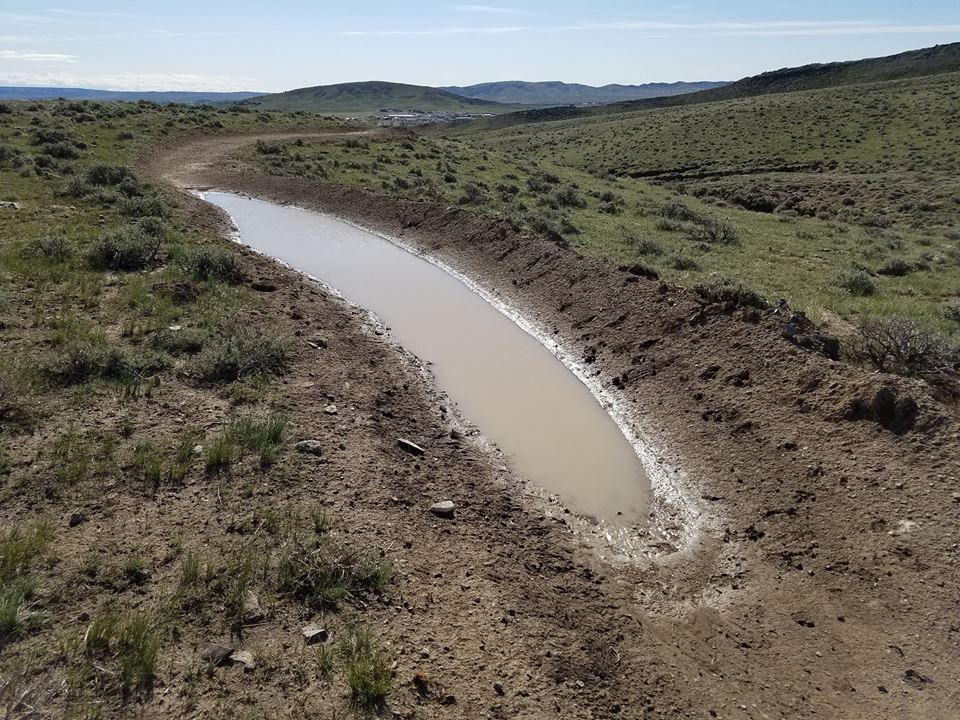 What advocates and critics of the plan both agree upon is that funding for trail maintenance needs to be increased. State officials hope the proposed plan would raise $1 million annually for trail maintenance. That $1 million would be a great addition to Wyoming's budget for trails, but some argue it would not go far enough with the State's approximately 10,000-mile trail system.
Another complication is whether the State will be able to charge for and maintain trails on Federal land as well as State land. Federal law says that individuals cannot be charged when "walking through…or hiking through Federal recreational lands and waters without using the facilities and services." That could make it unfeasible for the state to collect the fee on Federally controlled public land. With trail projects underfunded both at the State and Federal level across the nation, Wyoming's proposed fee raises a great question about the value of the nation's trail system.