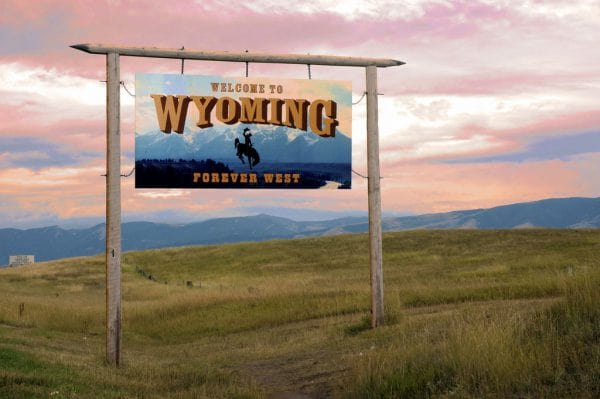 The first coronavirus deaths in Wyoming have just brought the US to a chilling milestone: all 50 states have now reported at least one death.
On Monday, Wyoming reported the death of an "older man" with underlying health conditions in the north-central part of the state. Wyoming is the nation's least populated state, just under 600,000 (fewer than the nation's 31 largest cities), yet is the 10th largest. For the last two weeks, Wyoming had held out as the only state not to have reported death after Hawaii reported its first death on March 31st.
"This is a sad development we hoped we wouldn't see in Wyoming, and we want this person's family to know they have our sympathy," State Health Officer Dr. Alexia Harrist said in a statement.
The first man, from Johnson County, had tested positive for coronavirus last week. Monday's death was quickly followed by the state's second fatality, an elderly Laramie County man reports the JH News & Guide.
Wyoming is one of just eight states (also Arkansas, Iowa, Nebraska, North Dakota, Oklahoma, South Dakota, and Utah) that hasn't issued a stay-at-home or shelter-in-place order. Governor Mark Gordon has, however, prohibited gatherings of 10 or more people and schools and non-essential businesses are closed until April 30.
The US is the global epicenter of the coronavirus pandemic with 610,000 confirmed cases and 26,059 deaths. In Wyoming, 282 cases and now 2 deaths have been reported.
Wyoming is a state in the mountain region of the Western United States. The state is the 10th largest by area, the least populous, and the second most sparsely populated state in the country. It is bordered on the north by Montana, on the east by South Dakota and Nebraska, on the south by Colorado, on the southwest by Utah, and on the west by Idaho and Montana. The state population was estimated at 578,759 in 2019, which is less than 31 of the most populous US cities including Denver in neighboring Colorado. Cheyenne is the state capital and the most populous city, with an estimated population of 63,957 in 2018.
The western two-thirds of the state is covered mostly by the mountain ranges and rangelands of the Rocky Mountains, while the eastern third of the state is high elevation prairie called the High Plains. Almost half of the land in Wyoming is owned by the U.S. government, leading Wyoming to rank sixth by area and fifth by proportion of a state's land owned by the federal government. Federal lands include two national parks—Grand Teton and Yellowstone—two national recreation areas, two national monuments, several national forests, historic sites, fish hatcheries, and wildlife refuges. Wyoming is home to Jackson Hole, one of the most well-known ski resorts in the world.