Oftentimes the best way to deal with hardship is to do something that makes you happy. That is exactly what Emily Resort in western Ukraine is doing. Earlier this summer it opened a new 365-day-a-year ski resort. The opening comes during the country's ongoing war with Russia.
In the summer, riders will slide down the runs on dry slope technology plastic mats. The technology, from the German company Skitrack World, is meant to mimic the feel of real snow.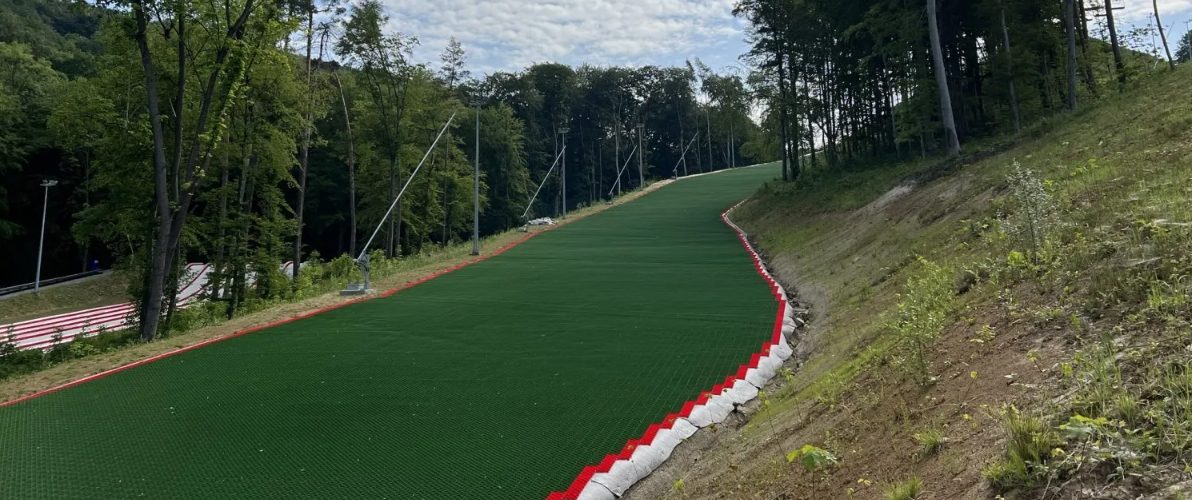 In the winter, the mats can hold natural and man-made snow for the riders to enjoy.
Ukraine may not be the skiing capital of the world, but the new resort will be one of the largest of its kind that offers dry slope summer skiing. It offers two 1,500-foot runs as well as an 800-foot, six-lane tubing park. All the terrain is served by a single quad chairlift.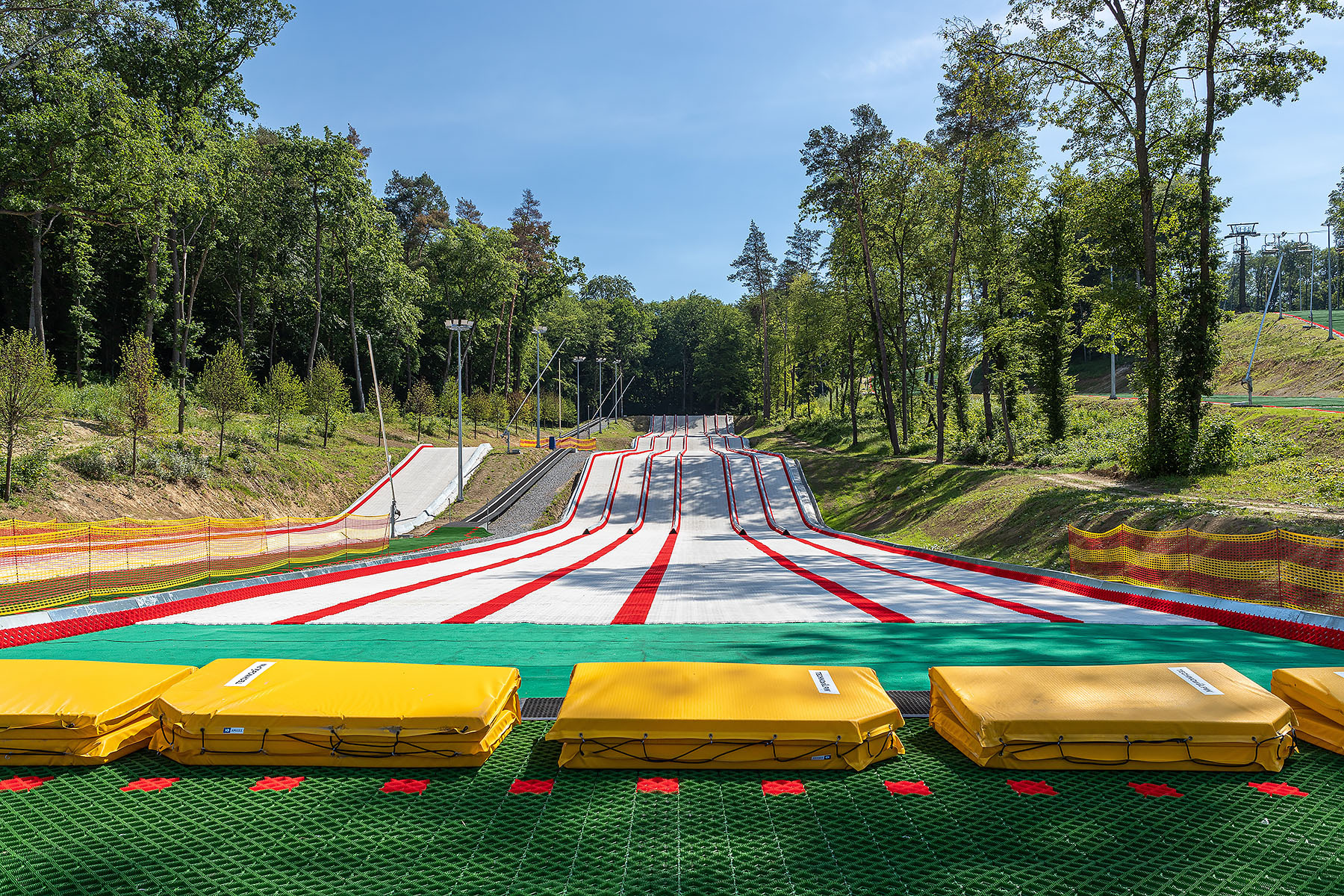 The ski resort is not just a stand-alone area either. It is just the latest addition to Emily Resort which also includes a hotel, restaurants, water park, amphitheater, spa, sauna, swimming pools, and beaches. Also in the complex are six soccer fields, a medical facility, and training rooms that make up the largest soccer academy in the country. Plans for a new indoor soccer stadium are in the works as well.
There are over 50 dry surface ski areas in Europe, but only two in the U.S.