Ultra exclusive ski resort, the Yellowstone Club, MT has been allowed to keep its liquor licenses as part of a $370,000 settlement agreement with Montana officials.
The deal signed last week and made public on Monday settles allegations that Yellowstone Club officials served alcohol at a bar and restaurant that had applied for, but had not acquired, a liquor license, and intentionally deceived state inspectors who visited the site, reports AP News.
The resort can keep the four current liquor licenses for the club's bars and restaurants, and also keeps their application for a fifth license alive. However, the liquor license owners and the applicants for the new license must pay the $370,000 fine and remove Yellowstone Club general manager and vice president Hans Williamson from the club's lucrative liquor business — by eliminating his role as a liquor license owner and representative in charge of oversight of the club's licenses.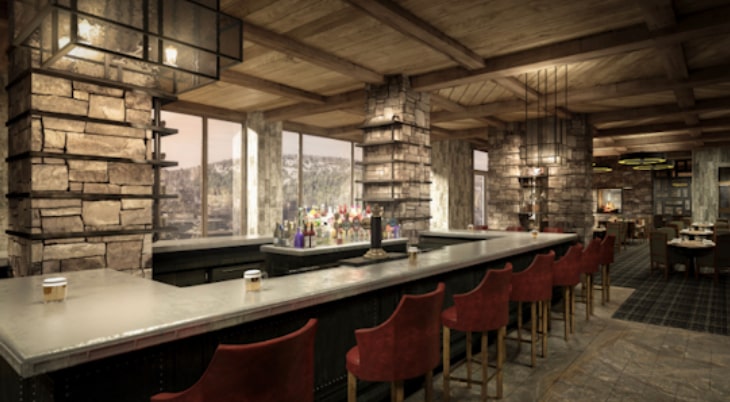 The liquor license dispute emerged after Williamson, the club's general manager, applied in December for a liquor license for the club's new Buffalo Bar and Grill and its Boot Room late night hangout. Although the establishments passed initial state inspection in January, when inspectors returned unannounced a week later (after receiving a tip) they found a fully stocked bar with customers drinking before the new license had been issued, according to Revenue Department documents.
Williamson had purposely deceived the inspectors, ordering the booze — which had been purchased through the other licenses at the resort — packed up and moved out in trucks to hide it from the inspectors the day before the original inspection, revenue officials alleged.
State officials seized 2,979 bottles of liquor, 3,108 bottles of wine, 2,954 bottles and cans of beer and 31 kegs of beer stashed on the resort's property and in unlicensed warehouses. They then filed the action to deny the new liquor license application and revoke the club's existing liquor licenses.