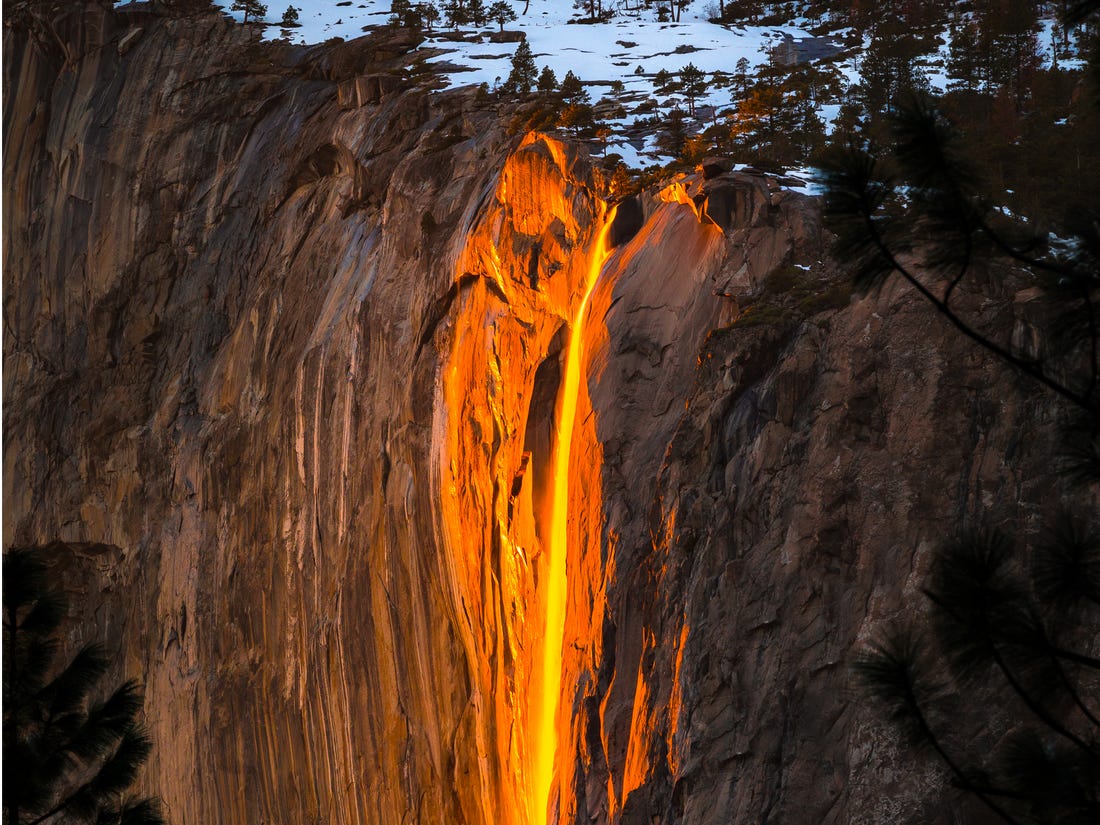 National Park officials are saying that Yosemite's annual "firefall" event will most likely not happen this year, and the reasons why are sad. "Horsetail Fall has little to no water," the Yosemite National Park website said.
The firefall is an annual event at Horsetail Fall located in the Yosemite Valley in which the falls glow orange due to the natural backlighting by the sunset when the skies are clear and the waterfall is flowing. It's beautiful. Firefall draws in thousands of visitors from mid-to-late February every year during the window in which this can occur, however, there's only one problem this year: Horsetail Fall is not flowing at all right now.
A park official said that there is a "grim chance" that the firefall will happen this year, KCRA3 reports. KCRA Meteorologist Mark Finan said Horsetail Fall won't be flowing for firefall this year unless there is significant rain or snow soon and he advised visitors not to plan on seeing the firefall. As of now, we can only wait and hope that mother nature will allow this spectacular event to take place by gifting the area with much needed rainfall.