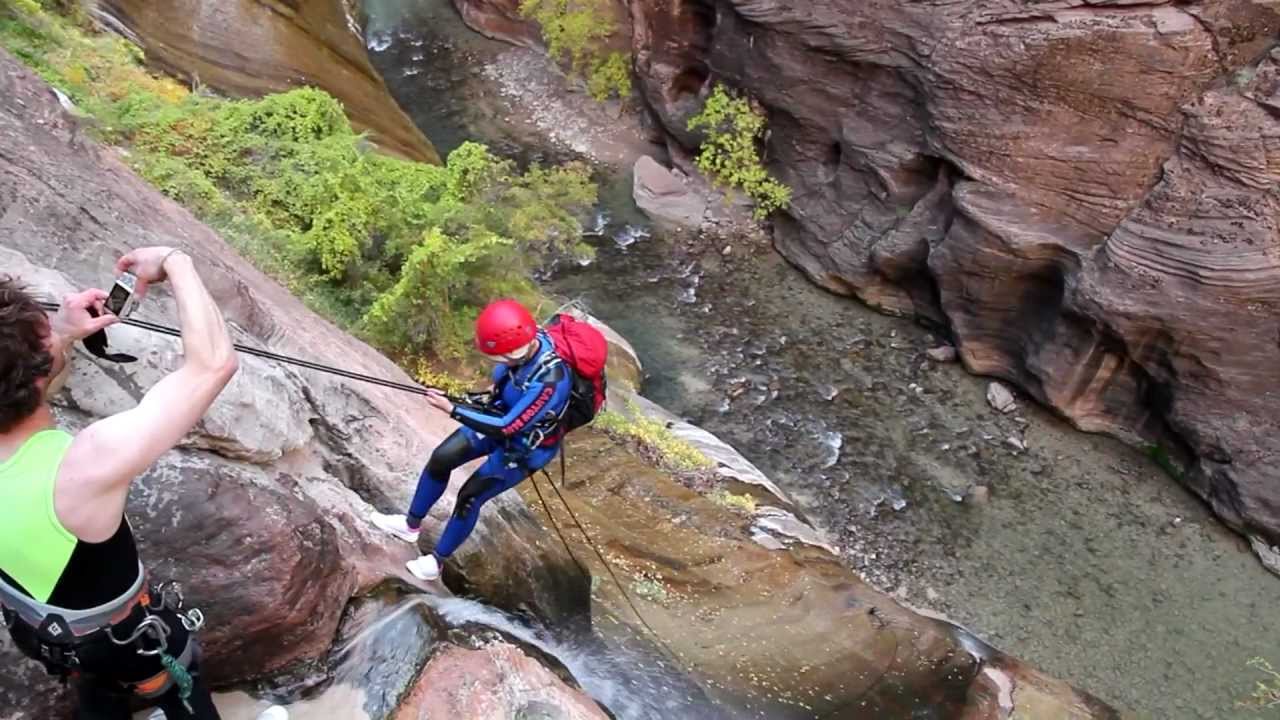 A 26-year-old woman has died after falling in a canyon at Zion National Park in Utah.
The woman was canyoneering alone in Mystery Canyon and fell 50-80-feet on Saturday afternoon. Areas of the park were closed while crews launched a search and rescue effort.
A helicopter was sent to rescue the woman but was unable to exracite her "due to the steep, narrow canyon walls." Medics later reached the woman before she died a short time later.
The woman had injuries consistent with a high-elevation fall, park officials said. Her name was not immediately released.
Canyoneering is travelling in canyons using a variety of techniques that may include other outdoor activities such as walking, scrambling, climbing, jumping, rappelling, and swimming.
Although non-technical descents such as hiking down a canyon (canyon hiking) are often referred to as canyoneering, the terms canyoning and canyoneering are more often associated with technical descents — those that require rappels and ropework, technical climbing or down-climbing, technical jumps, and/or technical swims.
Canyoning is frequently done in remote and rugged settings and often requires navigational, route-finding, and other wilderness travel skills.
Zion National Park located in southwestern Utah near the town of Springdale. A prominent feature of the 229-square-mile (590 km2) park is Zion Canyon, which is 15 miles (24 km) long and up to 2,640 ft (800 m) deep. The canyon walls are reddish and tan-colored Navajo Sandstone eroded by the North Fork of the Virgin River. The lowest point in the park is 3,666 ft (1,117 m) at Coalpits Wash and the highest peak is 8,726 ft (2,660 m) at Horse Ranch Mountain. Located at the junction of the Colorado Plateau, Great Basin, and Mojave Desert regions, the park has a unique geography and a variety of life zones that allow for unusual plant and animal diversity. Numerous plant species as well as 289 species of birds, 75 mammals (including 19 species of bat), and 32 reptiles inhabit the park's four life zones: desert, riparian, woodland, and coniferous forest. Zion National Park includes mountains, canyons, buttes, mesas, monoliths, rivers, slot canyons, and natural arches.