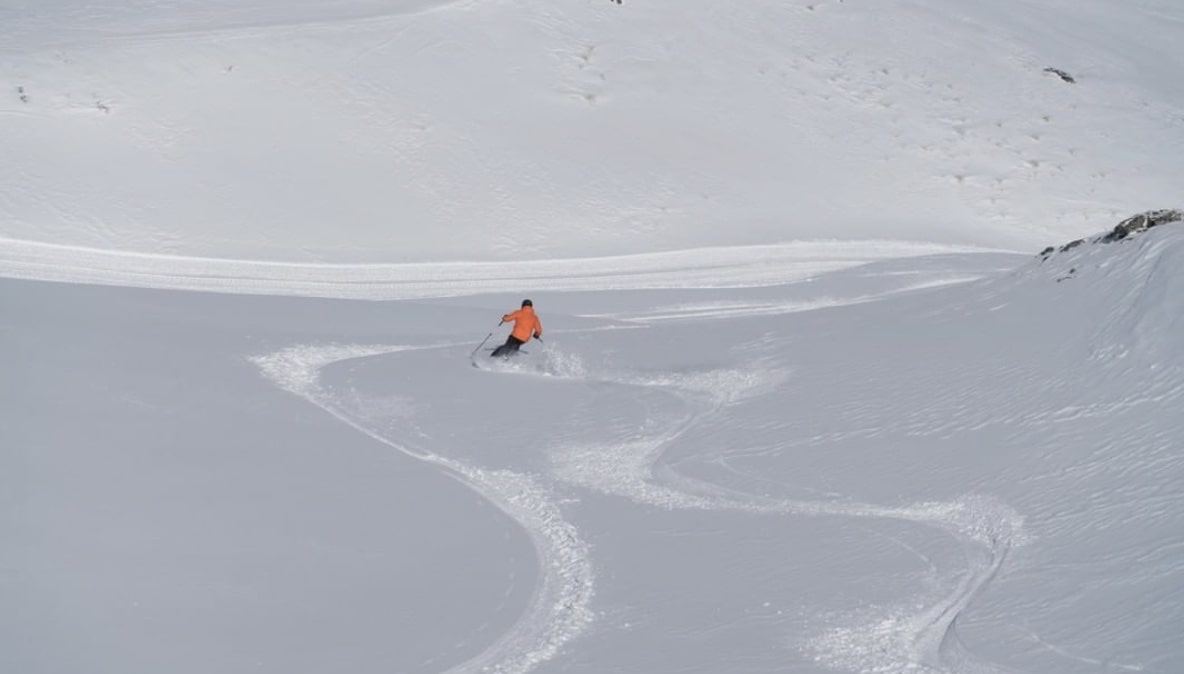 One of New Zealand's biggest ski resorts, Cardrona Alpine Resort, has added another chairlift to its network, giving skiers and snowboarders access to a major area of new skiable terrain. The Willow's Quad chairlift, repurposed from the old McDougall's Quad, opened on Thursday morning to the enjoyment of over 1000 people.
The new chairlift allows access to the neighboring Soho Basin, which was previously only accessible by snowcat. The area consists of "two big bowls, with undulating intermediate terrain," according to the resort's website. Cardrona management originally hoped to install the lift in another area known as the Pringles. However, a discovery of rare lizards in the area forced the development to move locations.
"It is absolutely phenomenal terrain," said Bridget Legnavsky, General Manager of Cardrona and Treble Cone, who was excited to open New Zealand's first new lift-accessed terrain in nearly 10 years. "We're bringing something fresh and new and adding to the experience of skiing and snowboarding at Cardrona."
This is the first step in the recently announced partnership between Cardrona and the owner of the Soho Basin, John Darby. Over the next few years, Cardrona's skiable terrain is going to almost double in size as more and more of the Soho Basin becomes incorporated into Cardrona's network. Further lifts and big developments are planned for both winter and summer operations.