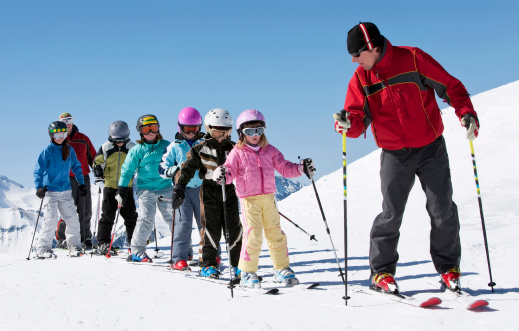 Getting involved in a sport like skiing at such a young age encouraged me to participate in an activity outside of my comfort zone, make new friends, and gain self-confidence each time I was able to do a new run. If you have kids do not wait to get them involved in skiing. 
Some of my favorite memories from childhood revolve around learning how to ski. I can still remember being 3-years-old learning how to do pizza and french fry, the sense of accomplishment I got from conquering my first black diamond, and the endless laughs my family and I have shared over the years exploring different mountains. If you think your kids would not be interested in a sport like skiing, they can be nudged in the right direction with something very simple – books! 
Below is a list of 5 books geared towards children to spark an interest in skiing. Try them out to see if your kids become lost in the world of skiing and never want to leave.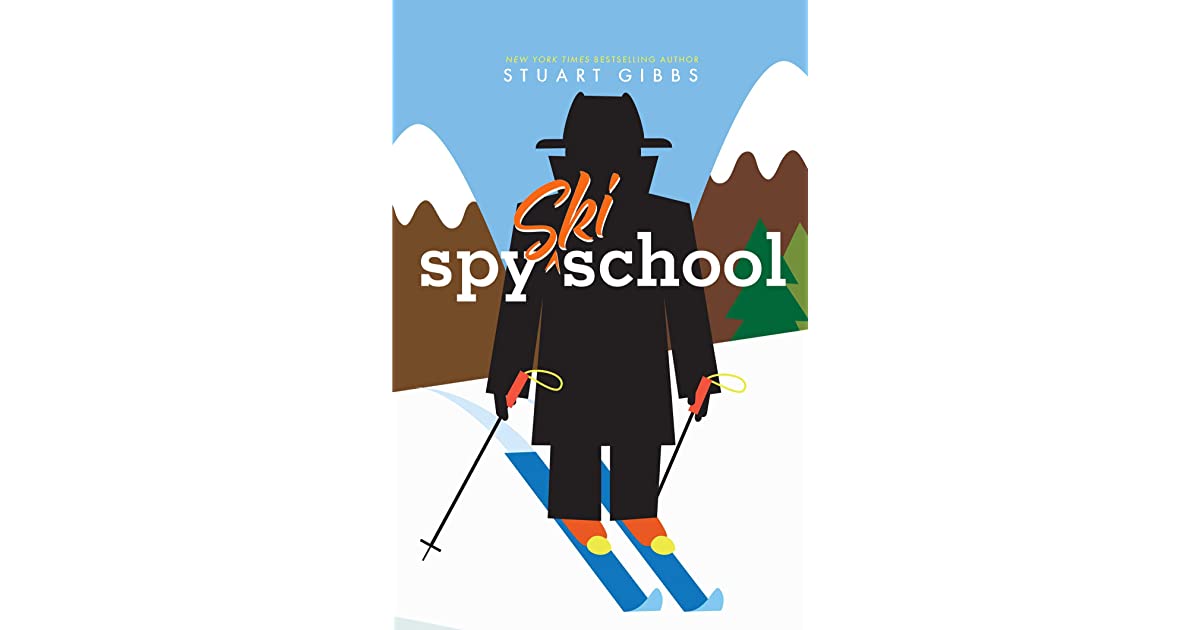 Fiction; chapter book 

Spy Ski School

is the 4th book in the Spy School series and follows Ben Ripley: a thirteen-year-old boy who has been tasked with a CIA-level mission. Ben must enroll in ski school and befriend Jessica Shang, a Chinese crime boss' daughter, with the end goal of finding out all of Jessica's father's secrets. Ben has to overcome lots of challenges on top of learning to ski to give the CIA all the dirt he can scrounge up on Jessica's father.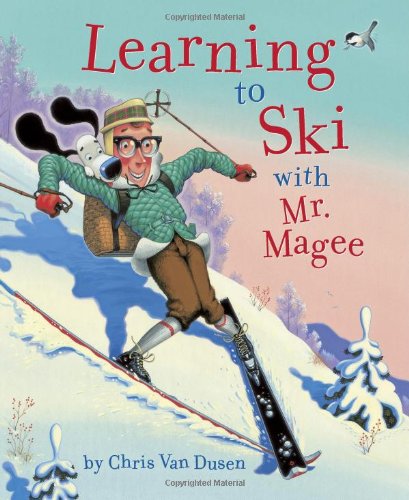 Fiction; picture book

This picture book is the perfect read-aloud good night story to share with children. The entertaining illustrations help tell the story of Mr. Magee's winter morning. Through clever rhymes, children are told a light-hearted and funny story about Mr. Magee and his dog, Dee, learning how to ski. 
Nonfiction; picture book

This picture book will not only get your kids begging to go on a freeskiing trip, but it will also be a great book to place on a coffee table to spark a conversation with guests.

Freestyle Skiing

celebrates the Winter Olympic Games by sharing one-of-a-kind photos and a biographical story about Alexandre Bilodeau – the first Canadian man and freestyle skier to win two Olympic gold medals. With the Winter Olympics less than a month away, this book would be a great purchase for the entire family. 
Nonfiction; coloring book

Need another coffee table book? I've got you covered! This coloring book introduces everyone who reads it to the natural beauty found on the Montana ski slopes. By making the book interactive, your kids will have more interest in wanting to go visit the beautiful scenery they have been coloring each night. Have your kids color a page each night, then turn around and have your guests marvel at your children's beautiful coloring skills! 
Fiction; chapter book

The famous Nancy Drew finds herself caught in the middle of another mystery when she realizes her family's housekeeper has been swindled into buying a stolen fur coat. The quest to find the swindler who sold her housekeeper the fur takes Nancy and her friends on a trip from New York to Canada. On the trip, Nancy has to learn to ski, among other things. From start to finish, your children will be thrown into the mystery, unable to put the book down until Nancy is done with her mission. 
Skiing is an activity that has bonded my family in ways that are unable to be recreated. My dad loved being able to share something he was so passionate about with his kids. Skiing is going to be a tradition that I pass down to my children, and I hope to use these books to get them interested in shredding the mountain with me.