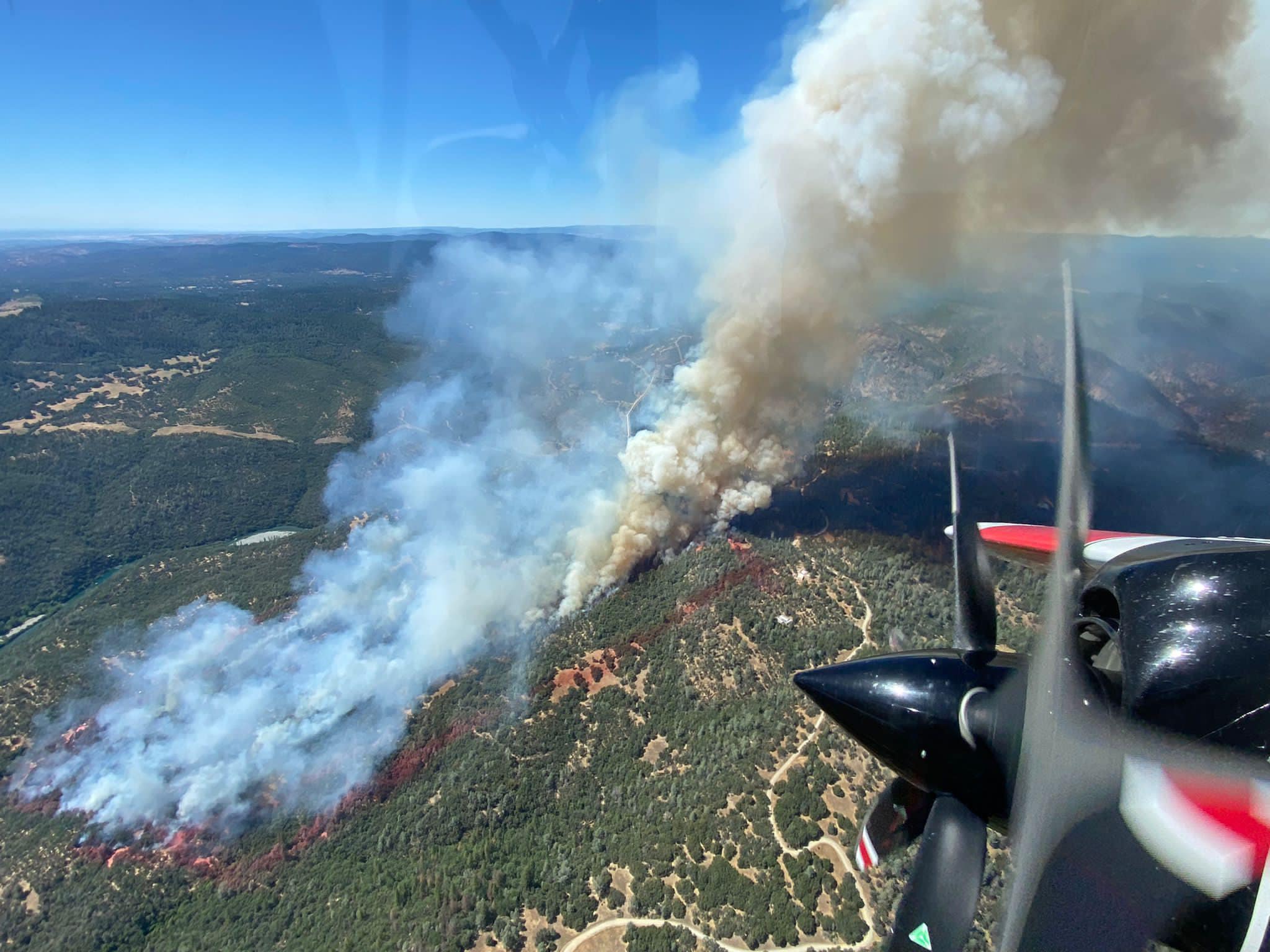 At least 700 wildlands firefighters are currently battling the Rices Fire in northern California near Bridgeport where hundreds of residents have been evacuated from their homes.
The Rices Fire started at around 2 p.m. near the Yuba River in Nevada County and had spread to more than 500 acres by nightfall, according to the Associated Press.
The fire is located in the Sierra Nevada Mountains northeast of Sacramento and approximately halfway to the Nevada border.
The Nevada County Sheriff's Office reports that as of Wednesday morning the fire has burned 769 acres and is 0% contained, impacting 355 homes and other structures.
Mandatory and warning evacuation orders are in effect for parts of Nevada County. At the time of this writing additional air tankers and firefighting crews are on their way to assist the fire crews already combating the blaze. 
As the sun sets, the current evacuation warnings and orders remain active. Please remain out of the area.
While re-population is our goal, safety always comes first. We will update the zones on https://t.co/xbJojDS5GN when the status changes. pic.twitter.com/BEtr46oByz

— Nevada County Sheriff's Office (@NevCoSheriff) June 29, 2022