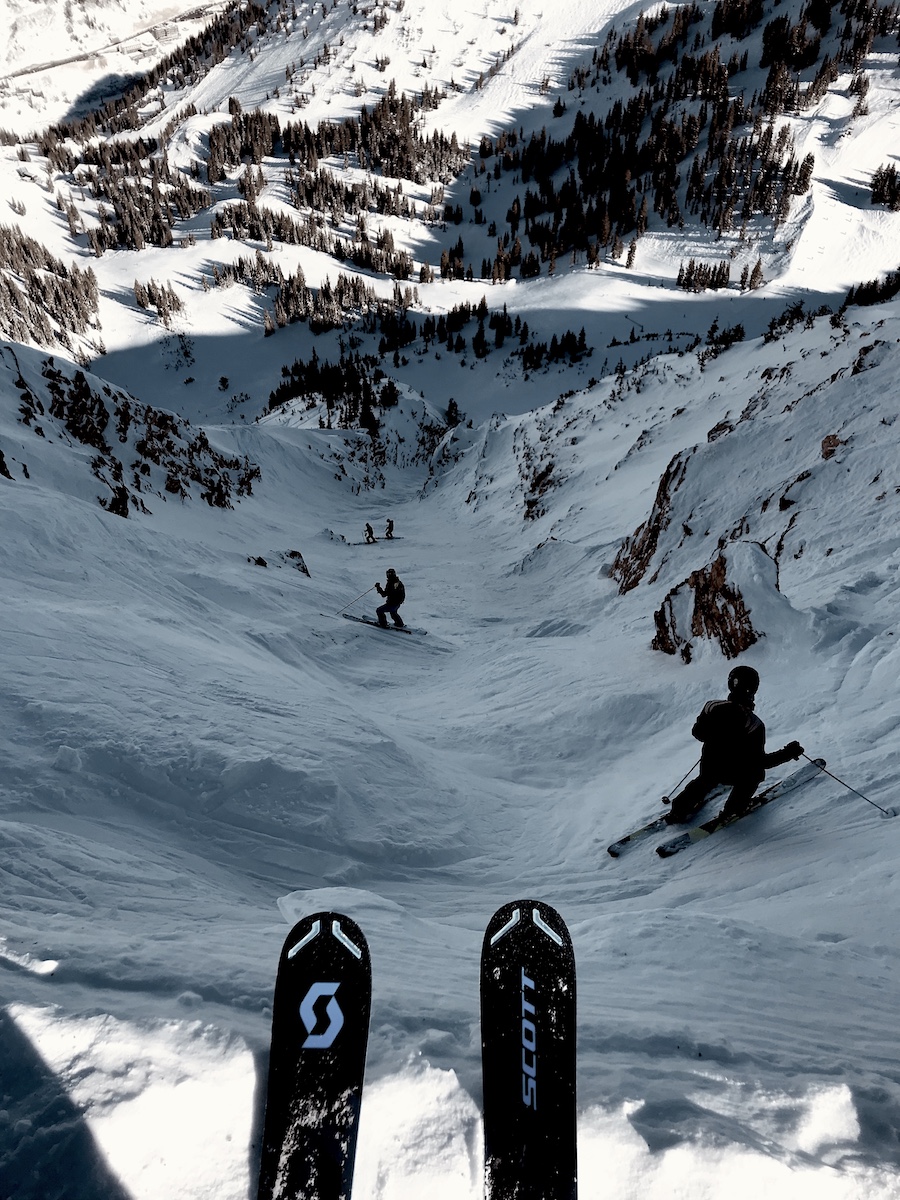 Report from January 3rd, 2019
I ran up 11,000′ Mt. Baldy at Alta Ski Area, UT from the Snowbird side today at about noon.
I clicked in and skied to top of "Main Chute" and into a party atmosphere.
People were happy.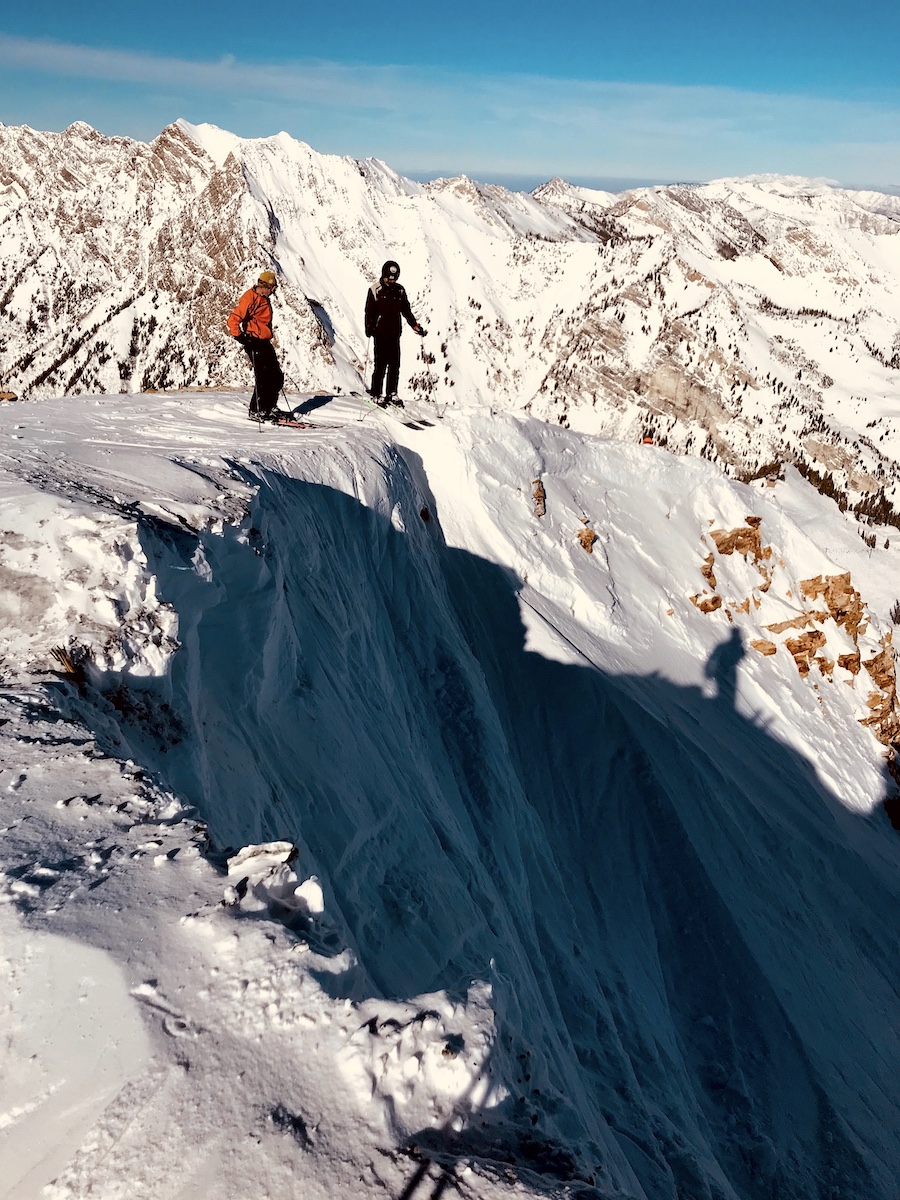 People were laughing.
The sun was shining.
The wind wasn't blowing.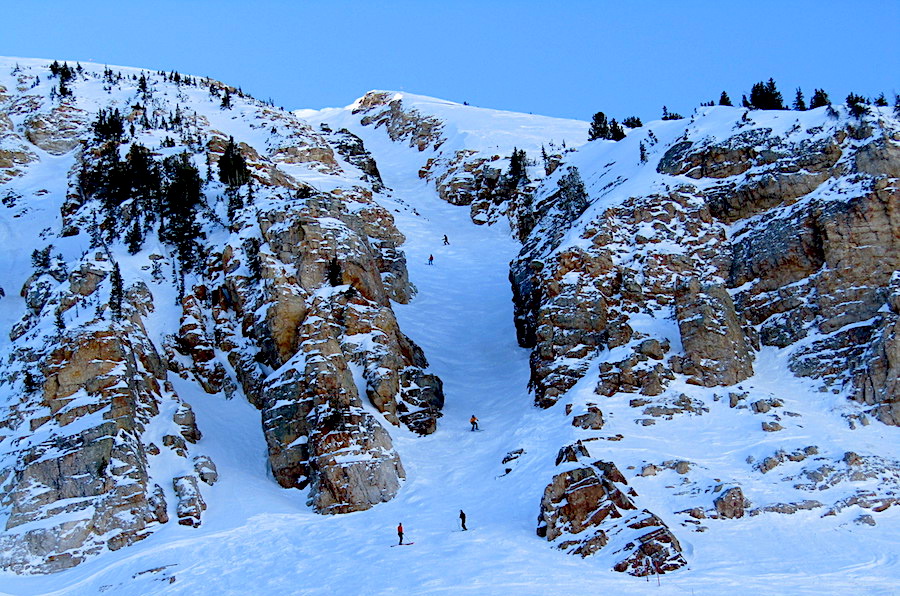 The temps were comfortable.
I waited my turn then dropped into fun, chalky, chowdery snow.
People were ripping around, taking photos, smiling, hooting – all in this massive chute.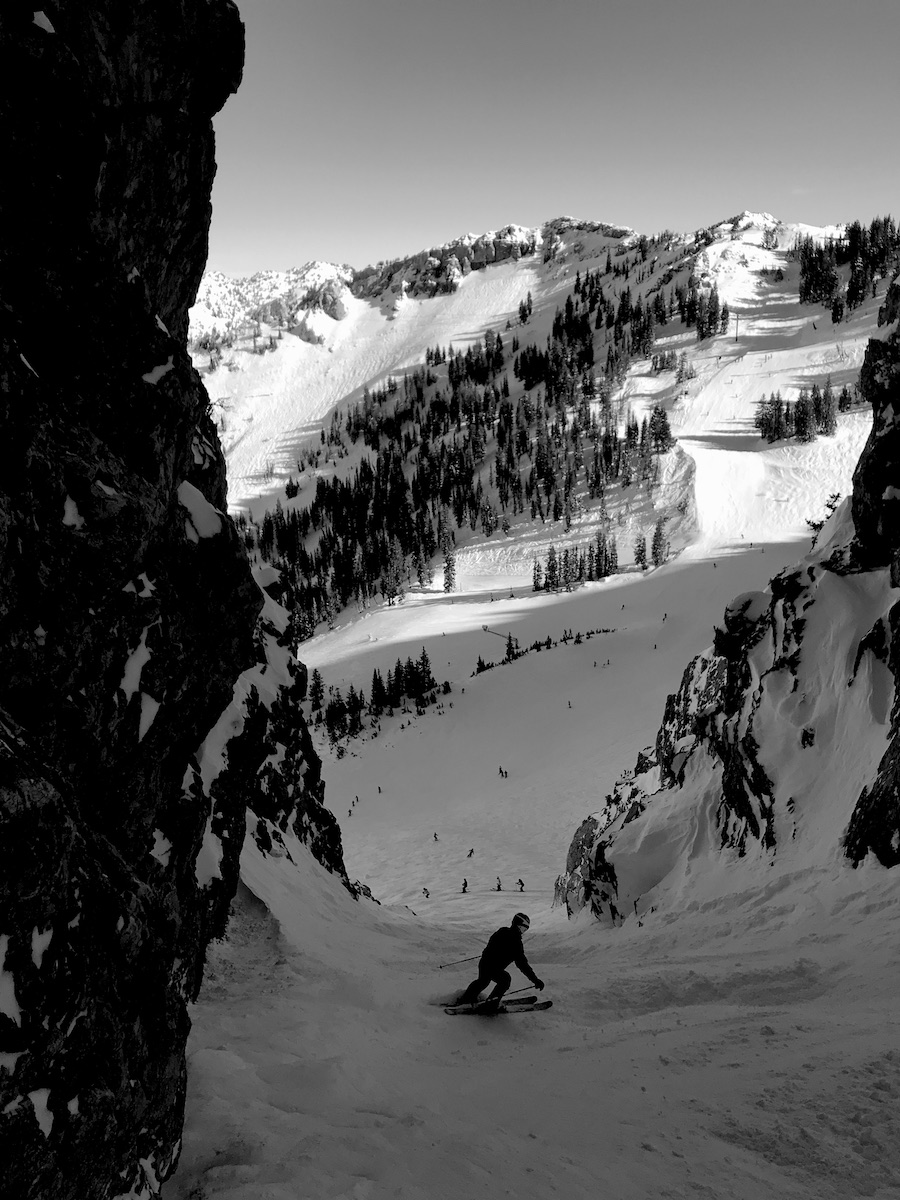 Main Chute is a little world unto its own.
Thanks, Alta patrol for opening this special world.
SNOW NUMBERS:
FORECAST:
PHOTOS: