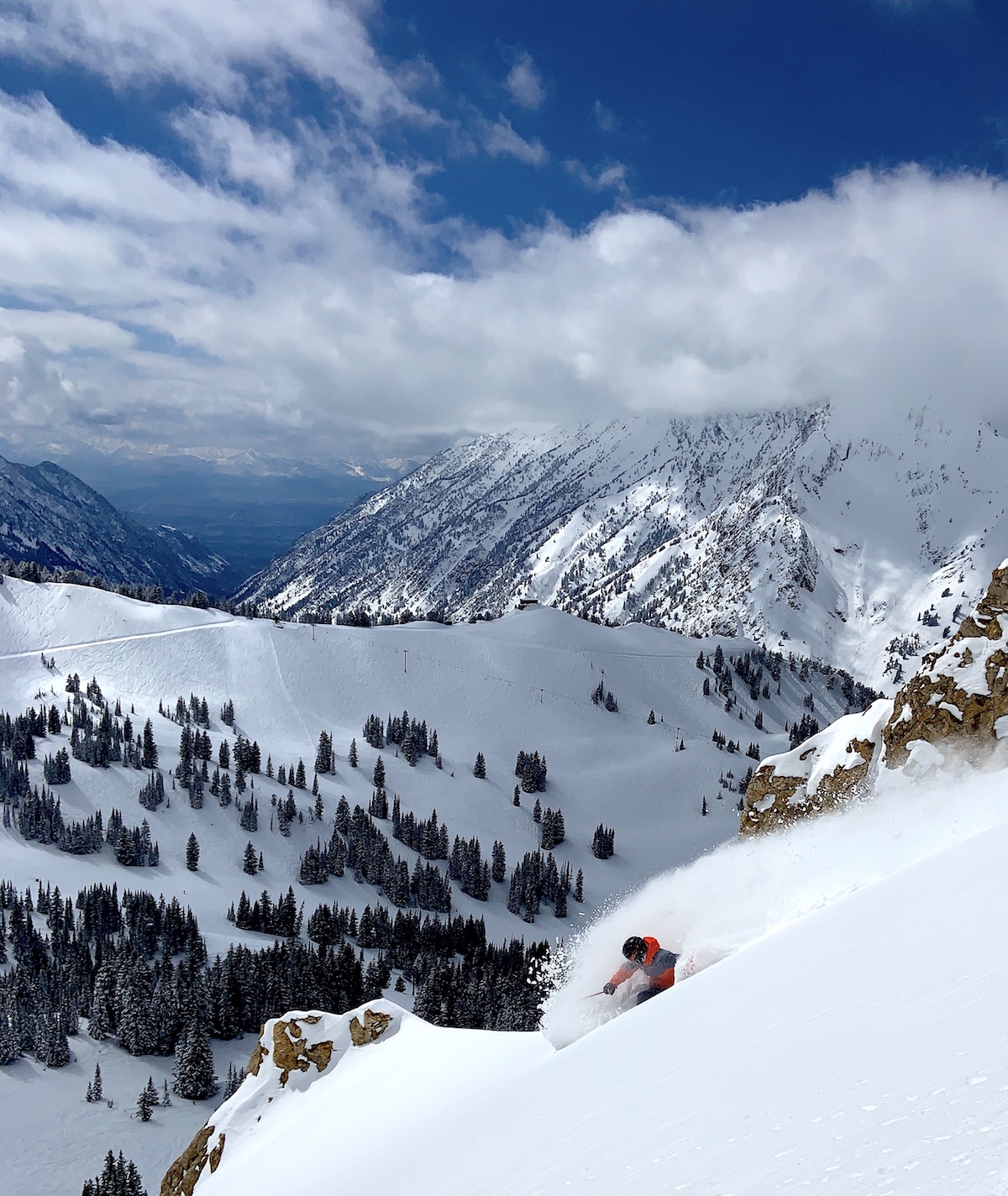 Report from April 13th, 2019
Alta just picked up 50″ of snow from the storm that hit Wednesday-Friday this week.
Yesterday was a stellar day at Alta ski area, UT.
The day started out stormy and dark and ended sunny and bright.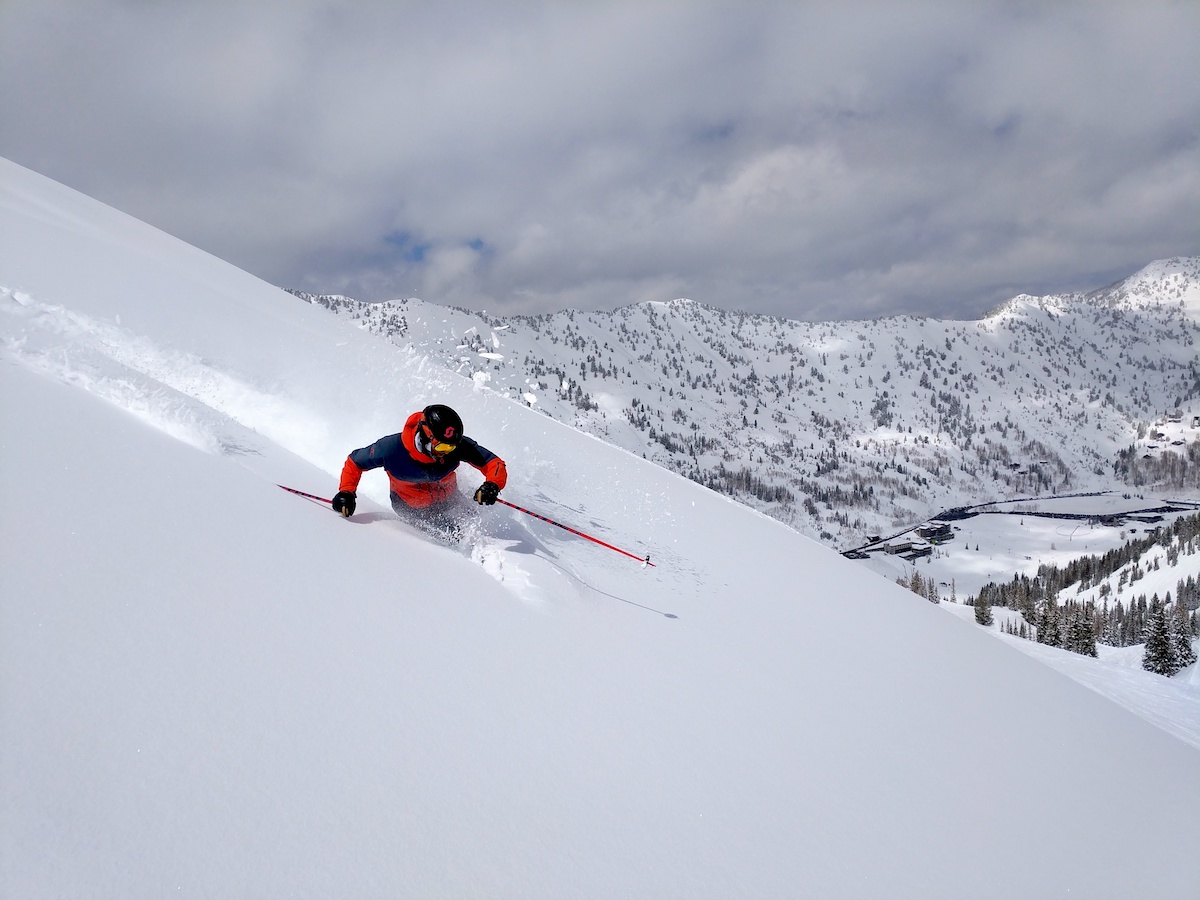 The snow was leftover chopped up powder, packed powder, big powder patches, and a few lightly skied zones.
For these nice photos we found a few untouched spots to lay a track into.
The mountain skied terrifically and we had a hard time leaving the Collins lift and basically skiing right under the chair.
Wildcat was also skiing very soft with big powder patches and many areas where it hadn't been skied out yet.
Everywhere we went was soft and you could charge.
We skied hard from noon until 4:30pm and we were spent.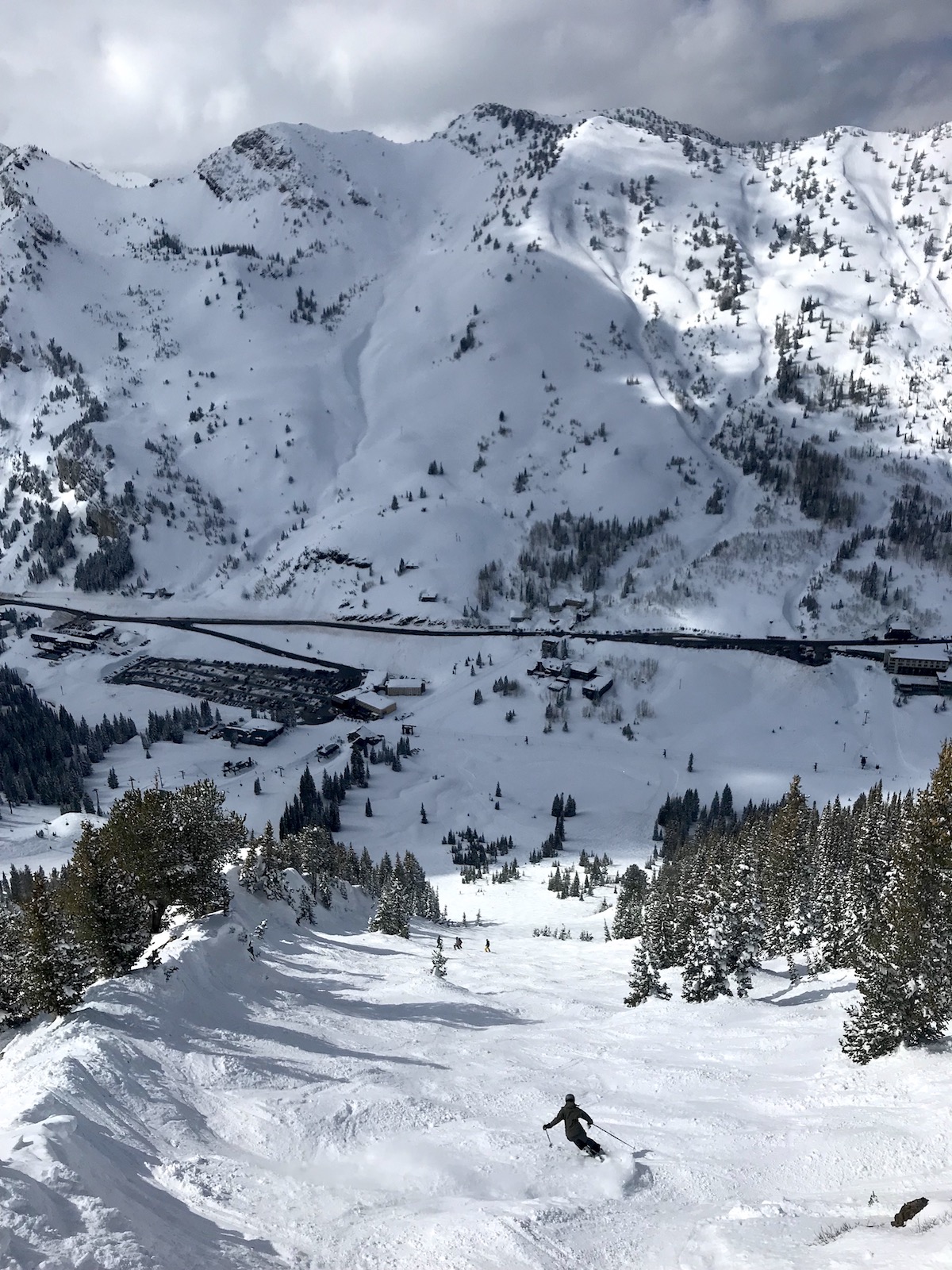 Nachos and beer in the warm sun at the Goldminer's Daughter was a rare treat.
We're fired up to be headed back to Alta today.
NOAA is forecasting about a foot of snow for Alta Monday-Tuesday this week…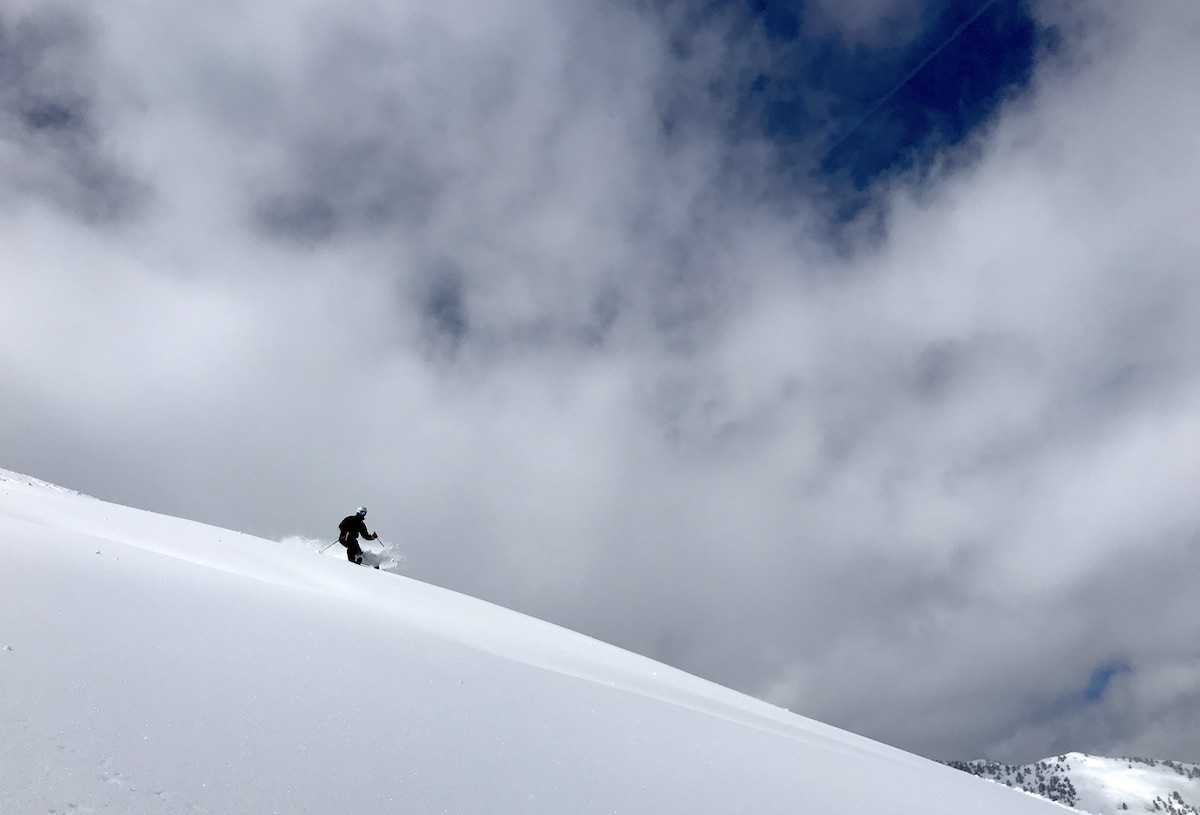 SNOW NUMBERS:
FORECAST:
PHOTOS: