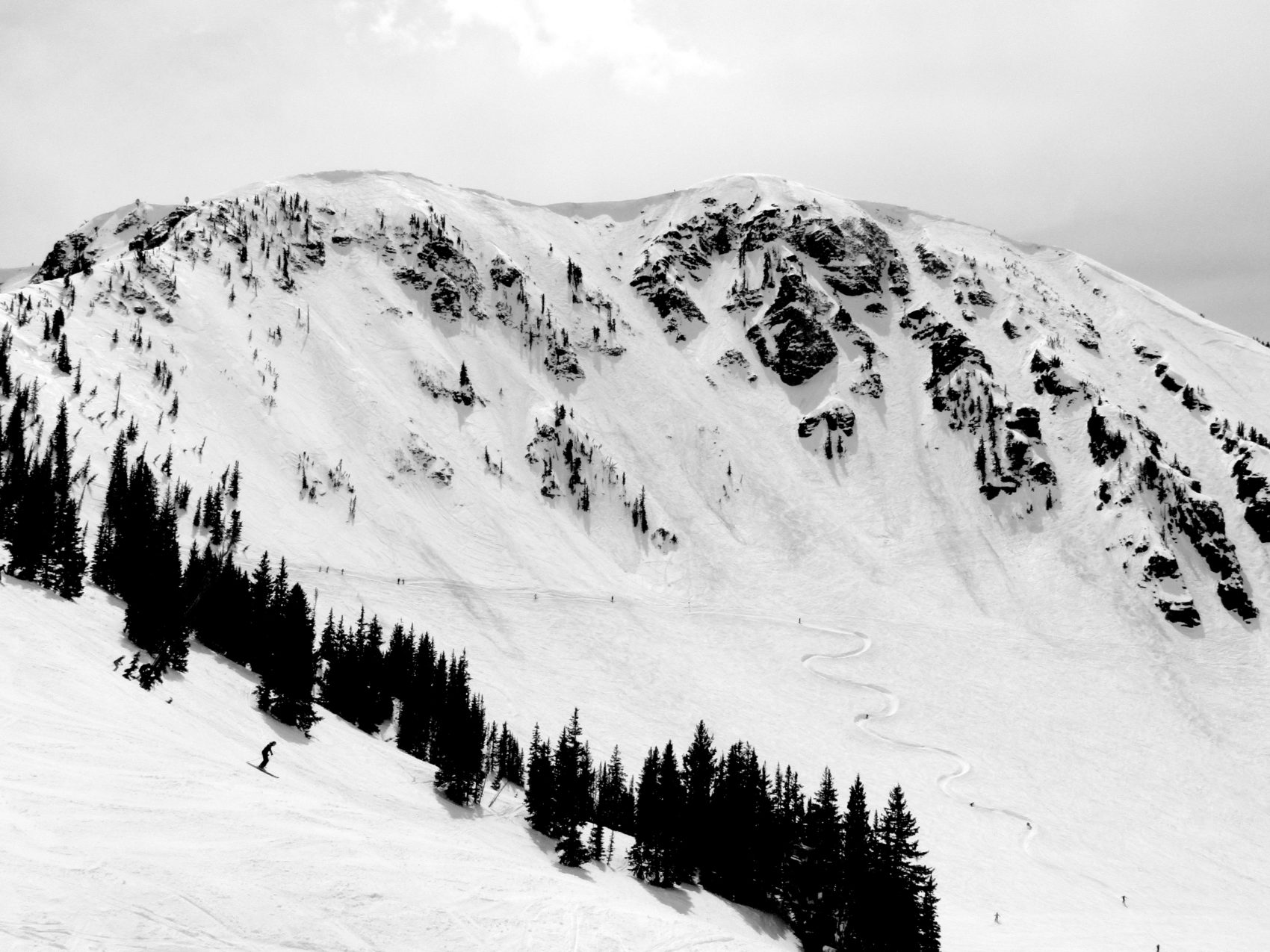 Yesterday was a great show at Alta Ski Area in Utah.
Earth day booths at the base, 4/20 costumes all over the mountain, a gorgeous wiggle in the Ballroom, some big jumps under the chair to entertain the masses, and Mt. Baldy 100% open for the 3rd day in a row.
We spend the afternoon lapping the wiggle and the groomers.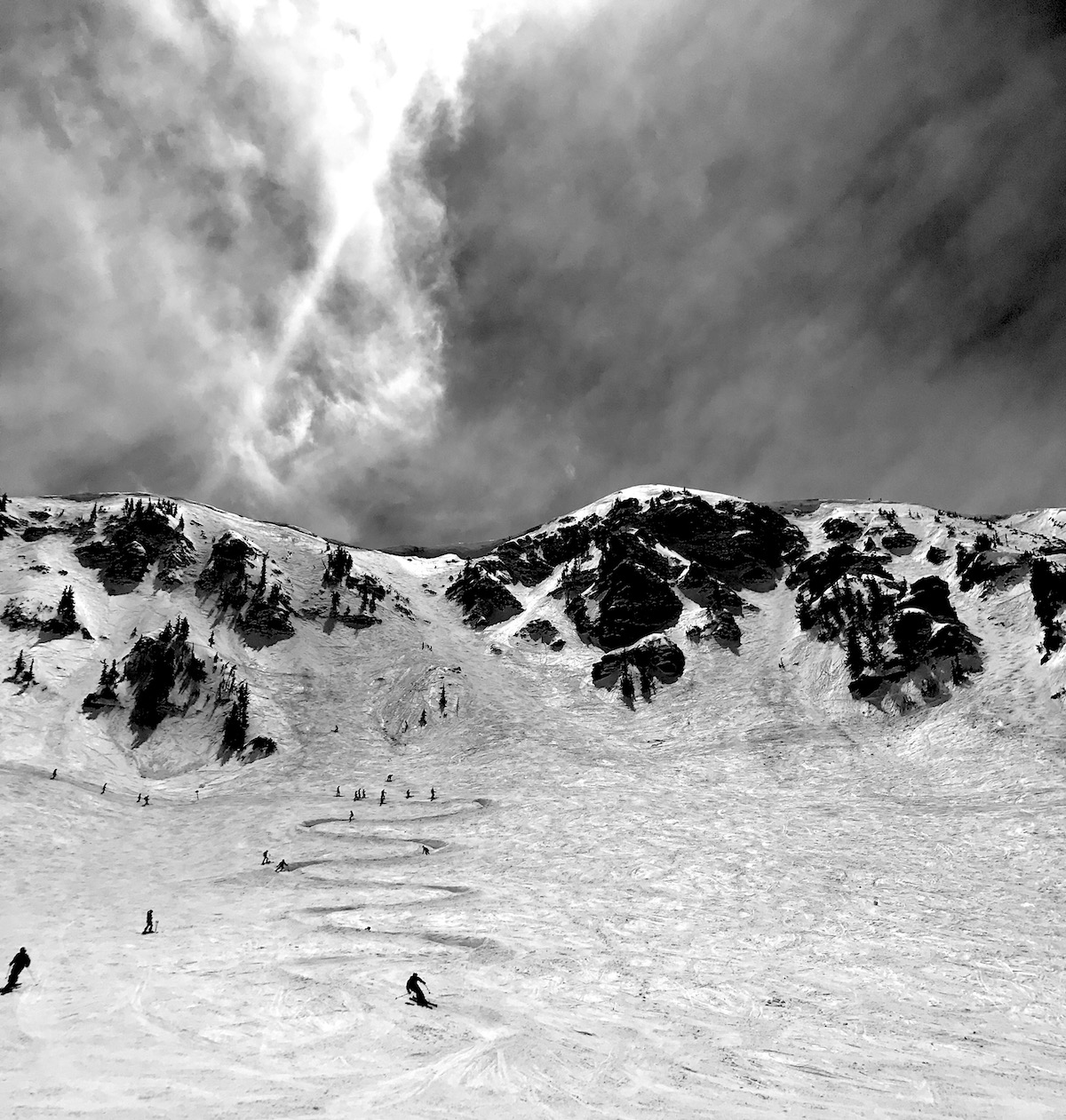 The wiggle was one of the best I've ever wiggled.
Deep troughs, steep banks, and smooth as silk.
It was warm yesterday with temps up to 60ºF at the base and mostly sunny with some clouds.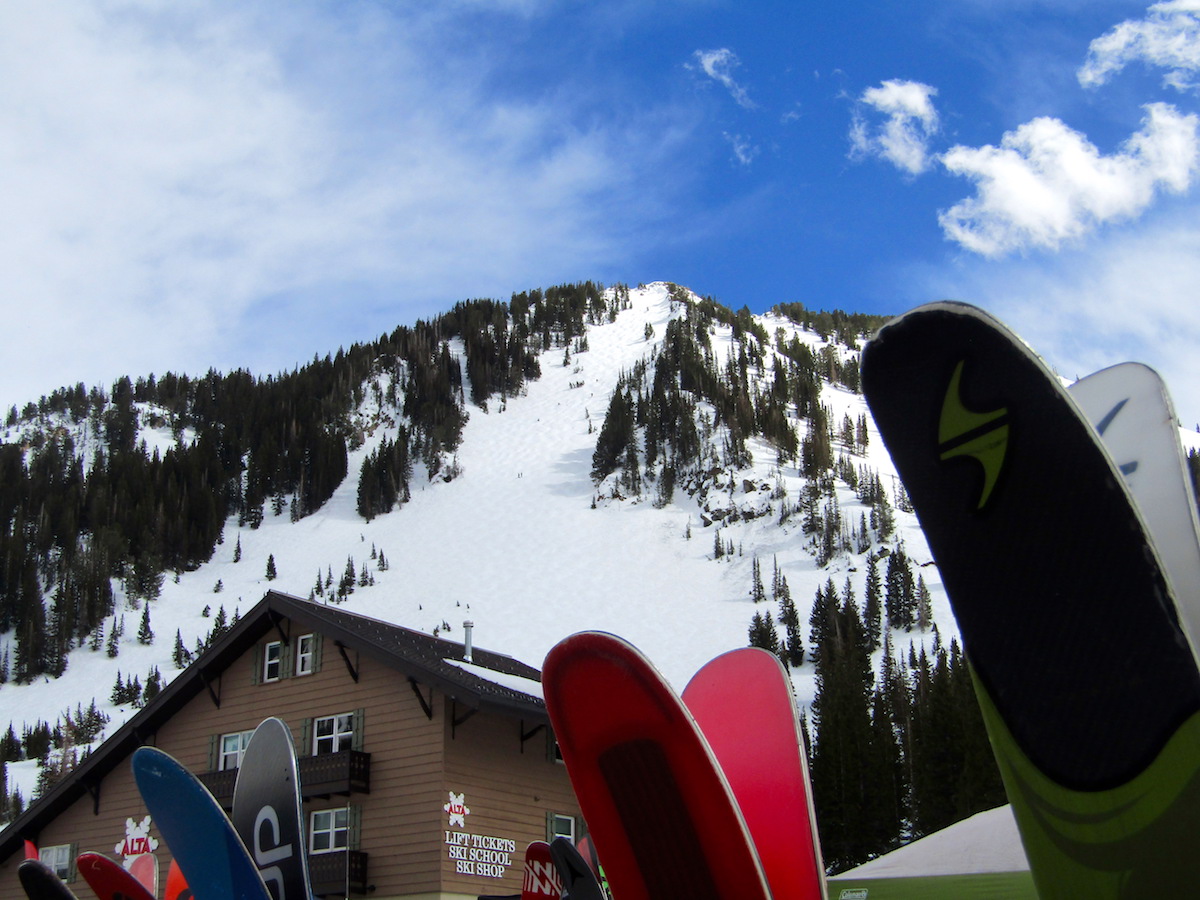 By the time we showed up (1:30pm) you wanted to stay on the groomers as the off-piste had gotten sticky.
The energy was great at Alta yesterday with all the festivities and The Frank looming on the horizon.
Hot dogs and burgers and beers on the Gold Miner's Daughter deck was a bonus.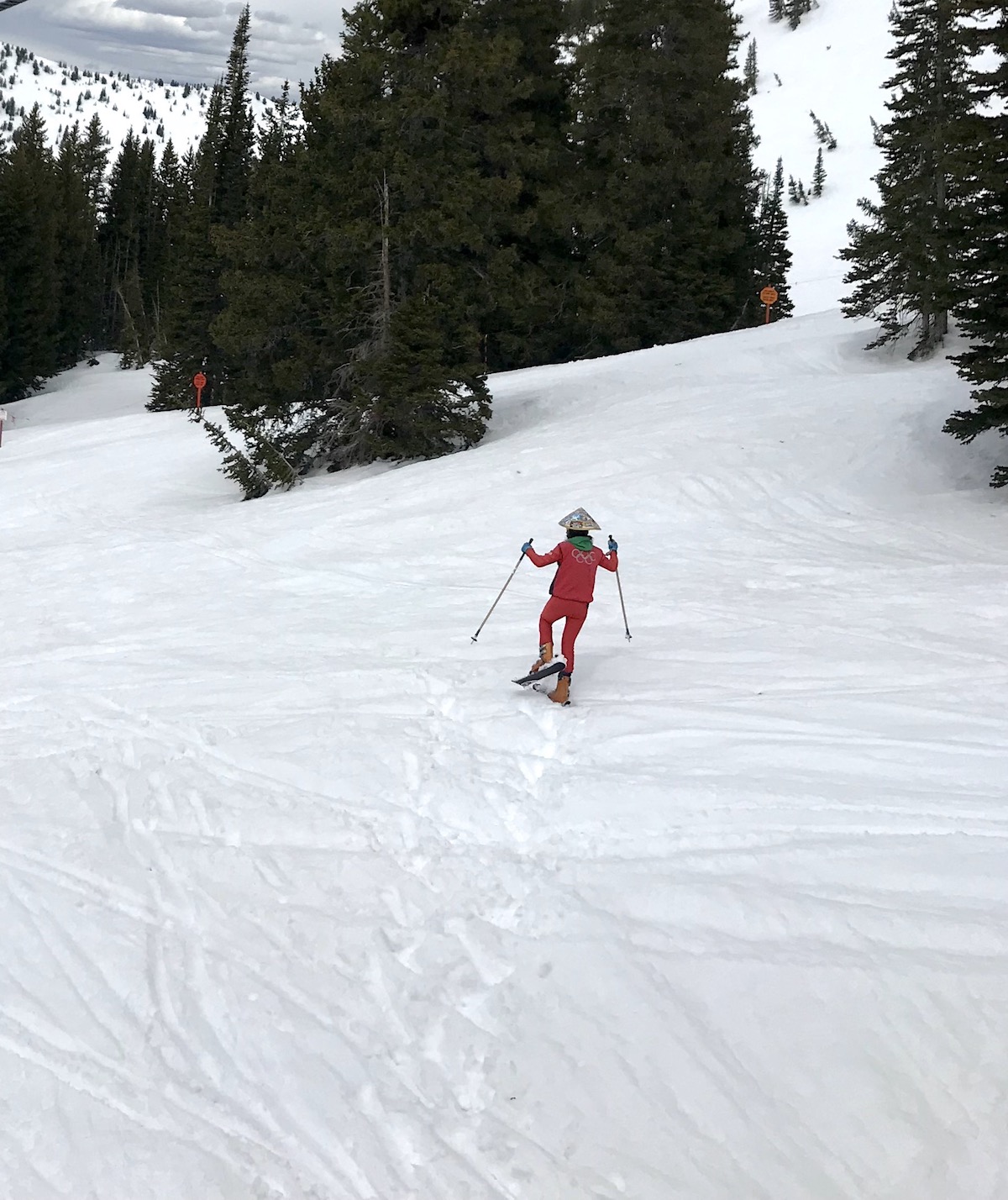 SNOW NUMBERS:
FORECAST:
PHOTOS: