Yesterday morning, Martin & I walked up to the top of Main Chute on 11,000′ Mt. Baldy at Alta, UT.
This was my very first day of the 2020/21 winter season.
It was cold and windy and wintery and foggy.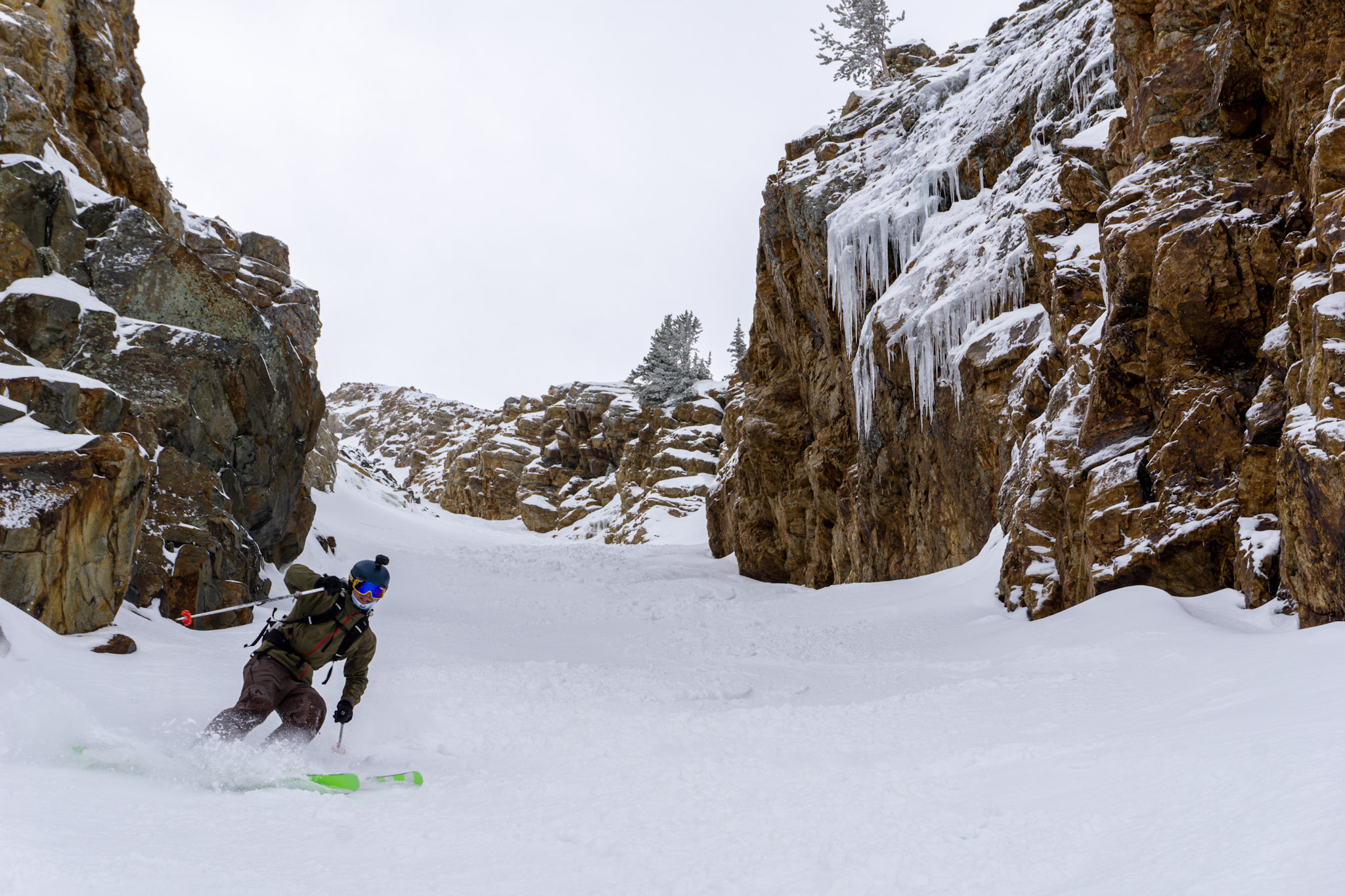 2 skimo guys in spandex and no backpacks rolled up to the top of Main Chute near the summit of 11,000′ Mt. Baldy just after we topped out.
I asked them if I could go first – the chute was fresh after a small storm yesterday morning.
They said yes and I preceded to drop in, rip out a mini 2″ deep avalanche, lose a ski, crash, and watch my ski fly off a cliff doing a double cork 1240°!
Embarrassed…
Then I had still had to ski down the pretty damn tough snow composed of ice moguls covered in 2″ of new snow and I was breathing hard.
Humbled…
Eventually, the chute opened up and the skiing got pretty damned fun.
When we got to the bottom Martin asked me "Man, what happened to you!?".
I told him that I honestly didn't know…
Day 1 is in the books and it was embarrassing and humbling and fun as hell!
Oh, Alta has a ton of snow for this early in the season.
We didn't hit a single rock top to bottom…
Thanks, Utah!
AVALANCHE FORECAST:
We did trigger a small 2″ deep avalanche at the top of Main Chute (11,000′) yesterday that ran for about 30′.
While the UAC isn't generating forecasts, former UAC avalanche forecaster Mark White has been submitting great avalanche observations:
WEATHER FORECAST:
PHOTOS: