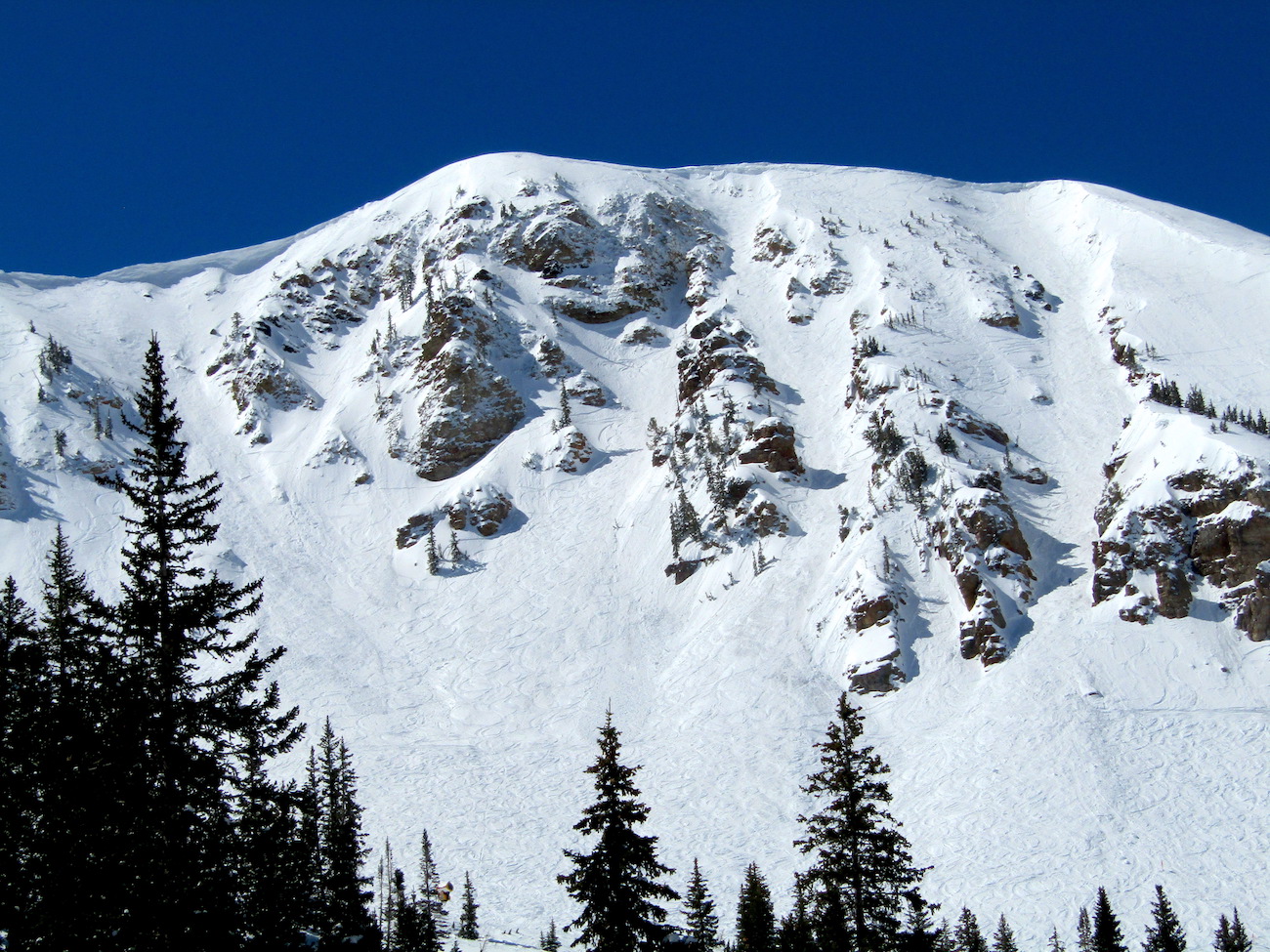 Report from April 18th, 2019
I casually rolled up to Alta Ski Area, UT yesterday tired, satisfied from 3 powder days in a row, and not expecting much more than a nice spring day.
As soon as I looked up, I saw that 11,068′ Mt. Baldy was open wall-to-wall.
Instantly, I was fired up and in a hurry.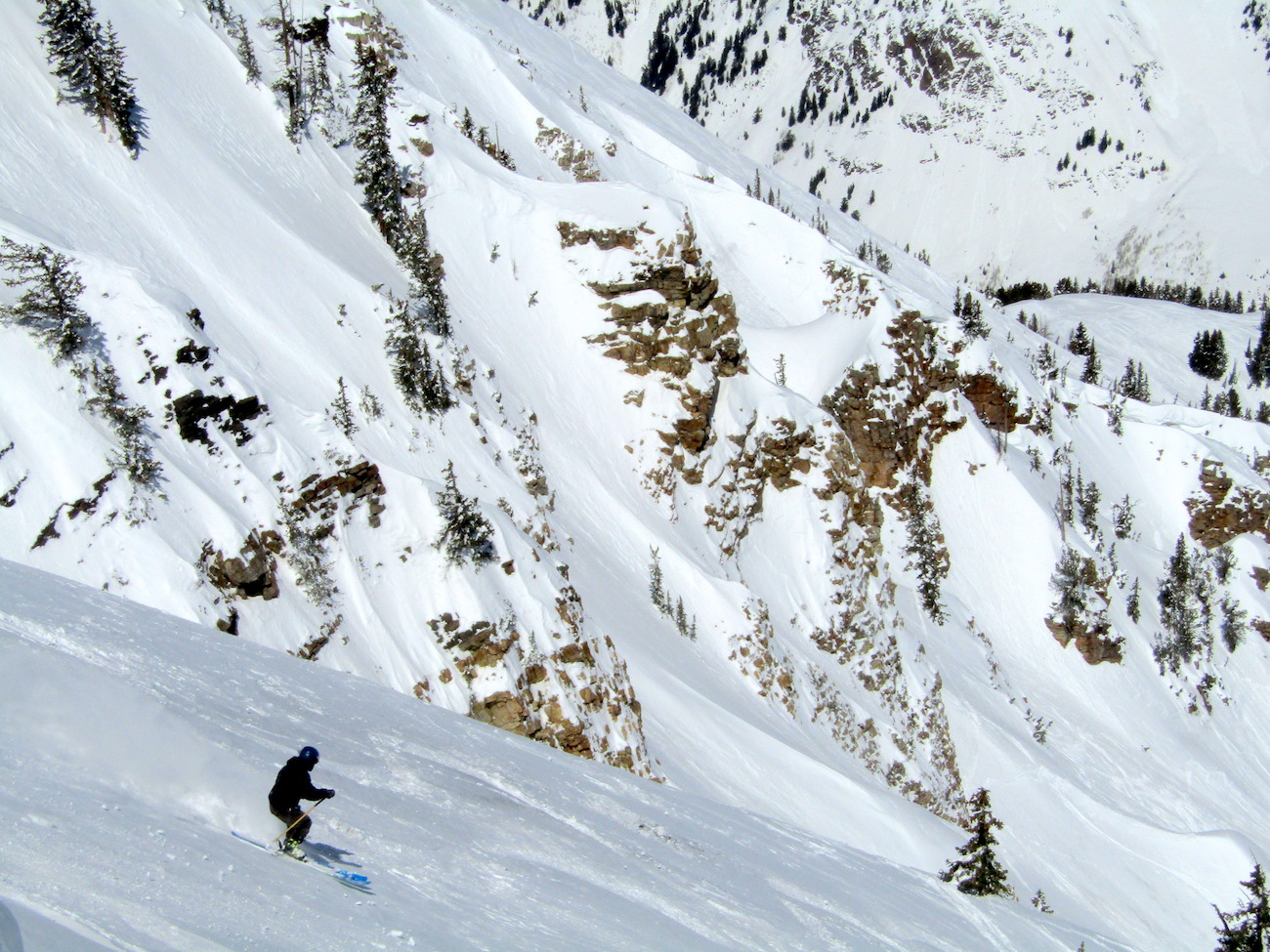 I rode up the Collins and Sugarloaf chairs and ran up Baldy.
Well, I walked slowly up…  My legs were still tired even though my mind was highly activated.
I'd only ever skied Main Chute off Baldy.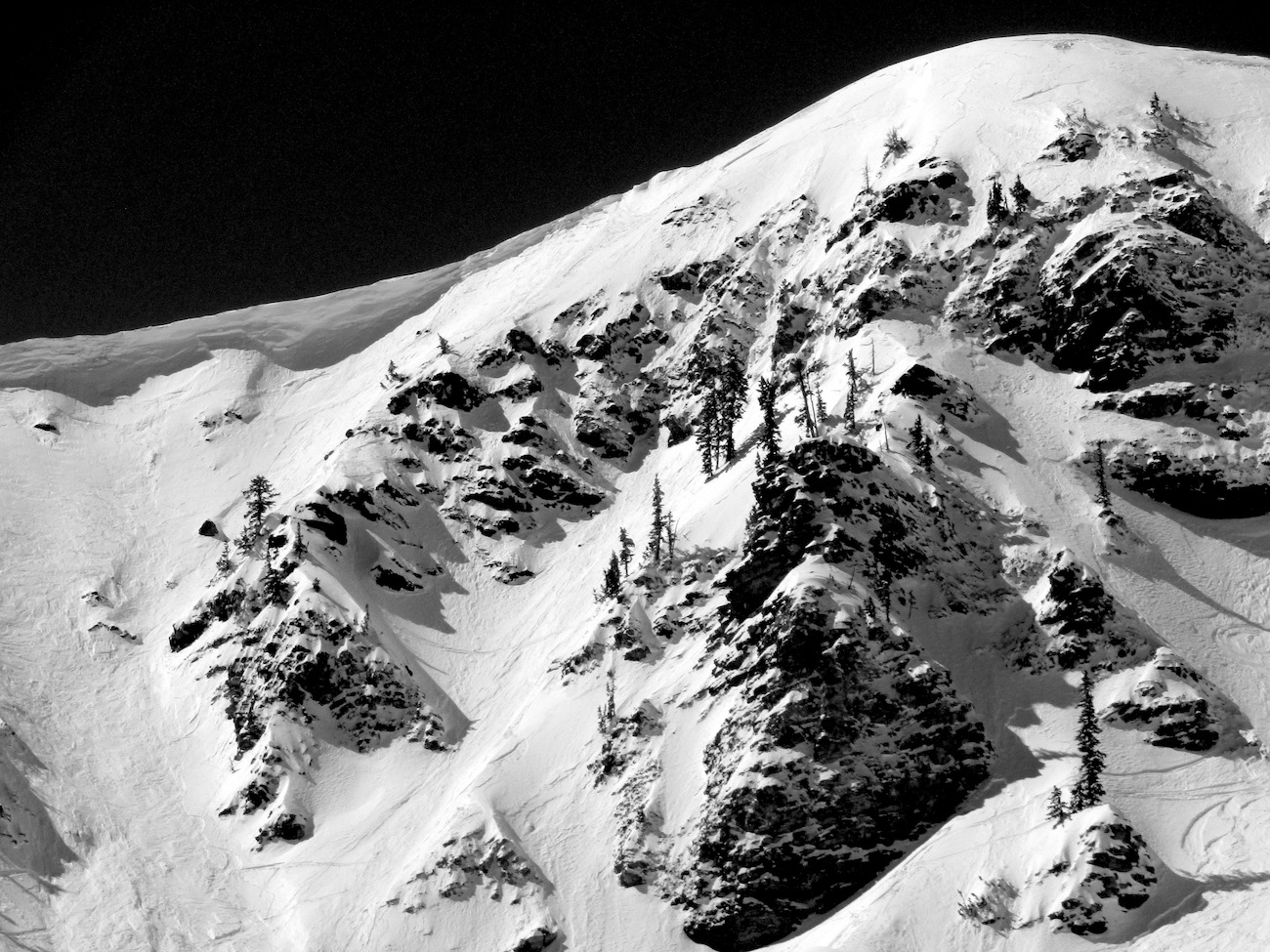 I dropped in somewhere near the top, billy-goated a short spine and jumped off the spine into a chute that didn't reach the top that no one had been in yet.  
After the drop, I carved a big left turn and ripped a few turns on a little wind spine above a cliff.
So Fun!
I stopped below, looked back up, and soaked in the impressive amount of sexy lines that lay before me.
The snow was good on Baldy – not deep, but powdery, soft, supple and responsive.
I crawled up top again and dropped into Little Chute (which isn't little this season) and cut out of it high and right and skied a tight chute to a wide chute then traversed over to neat off-angle cliff drop.
Crazy Fun!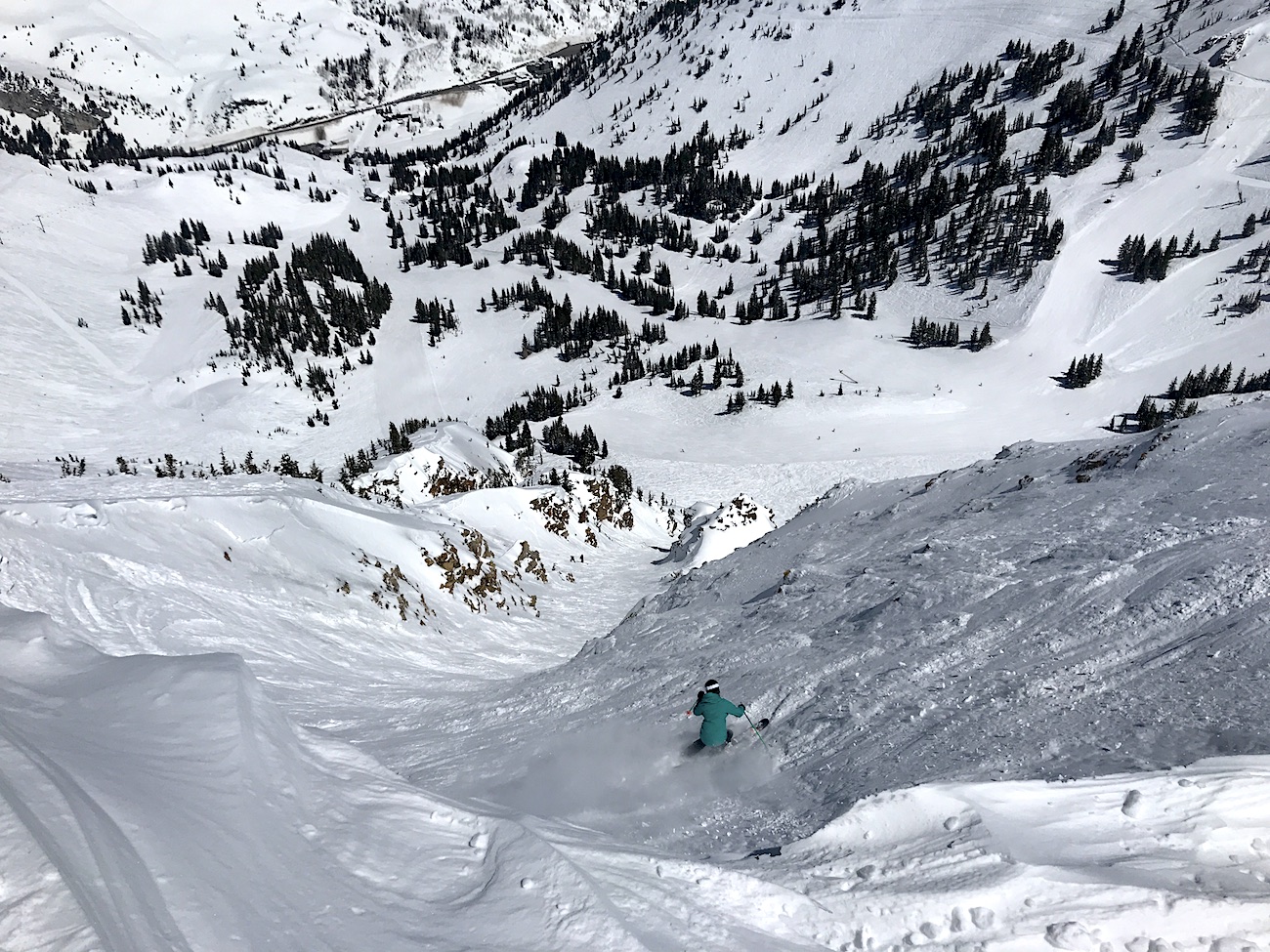 Too tired to hike up again, I relagated myself to fun, soft, fast, cruisy Collins lift groomer laps where I could gape at Mt. Baldy and watch others pick out shifty lines.
Yesterday was a special day at Alta.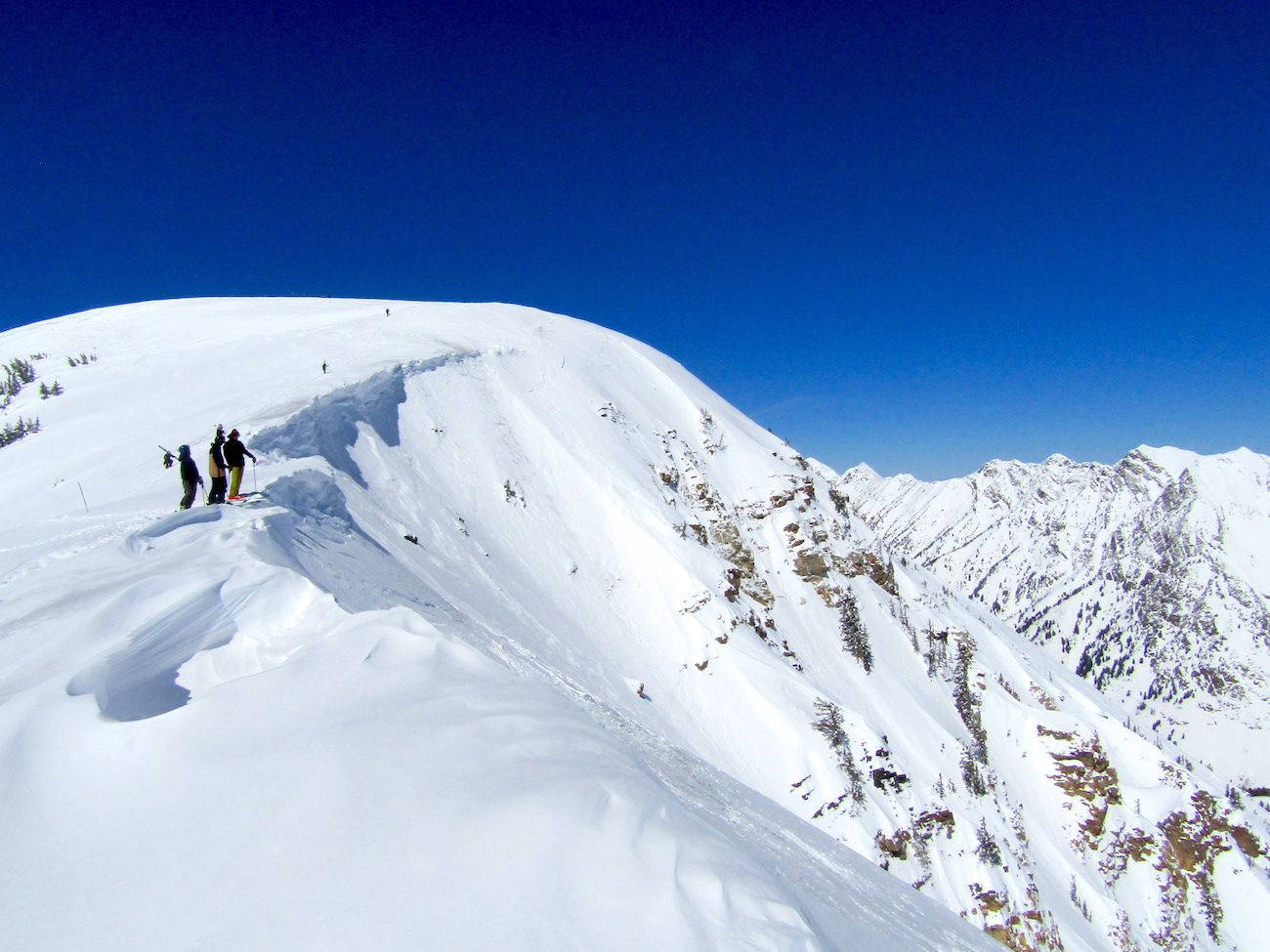 SNOW NUMBERS:
12 Hour Snowfall: 

0″

24 Hour Snowfall: 

0″

Base Depth:

170″

YTD Snowfall: 

616″
FORECAST:

PHOTOS: