Report from Wednesday, February 12, 2020
Today all I really skied was the Wildcat lift at Alta Ski Area.
It's all I needed. 
My buddy Tom was working the chair and we ripped hard on his ski break.
It had snowed a couple of inches last night and a couple this morning making for some above average skiing conditions.
Despite only a few inches having fallen, the snow was soft and surfy — not dust on crust-y.
"First run of the day today I was coming down Mambo. There was about 2 inches on there, a nice little dusting. It was just really fast, with sharp, carvy turns and I popped a couple face shots on the groomer. Great way to start your day," said Alta lift operator Tom Derks.
I spotted a relatively un-skied line to the lookers right of the chair and had to go destroy it.
Tom sent it first and I followed closely behind.
We maneuvered through the trees, criss-crossing back and forth to the groomer and back to the trees as fast as we could.
Somehow, I managed to find a face shot or two in there. 
Then we took up Collins for a lap through the trees on race course.
Our line was fun, soft, and forgiving — and over way too quickly.
Tom had to go back to work and I had business to attend to in the afternoon so I hit one more lap off of Wildcat and called it a morning. 
Success.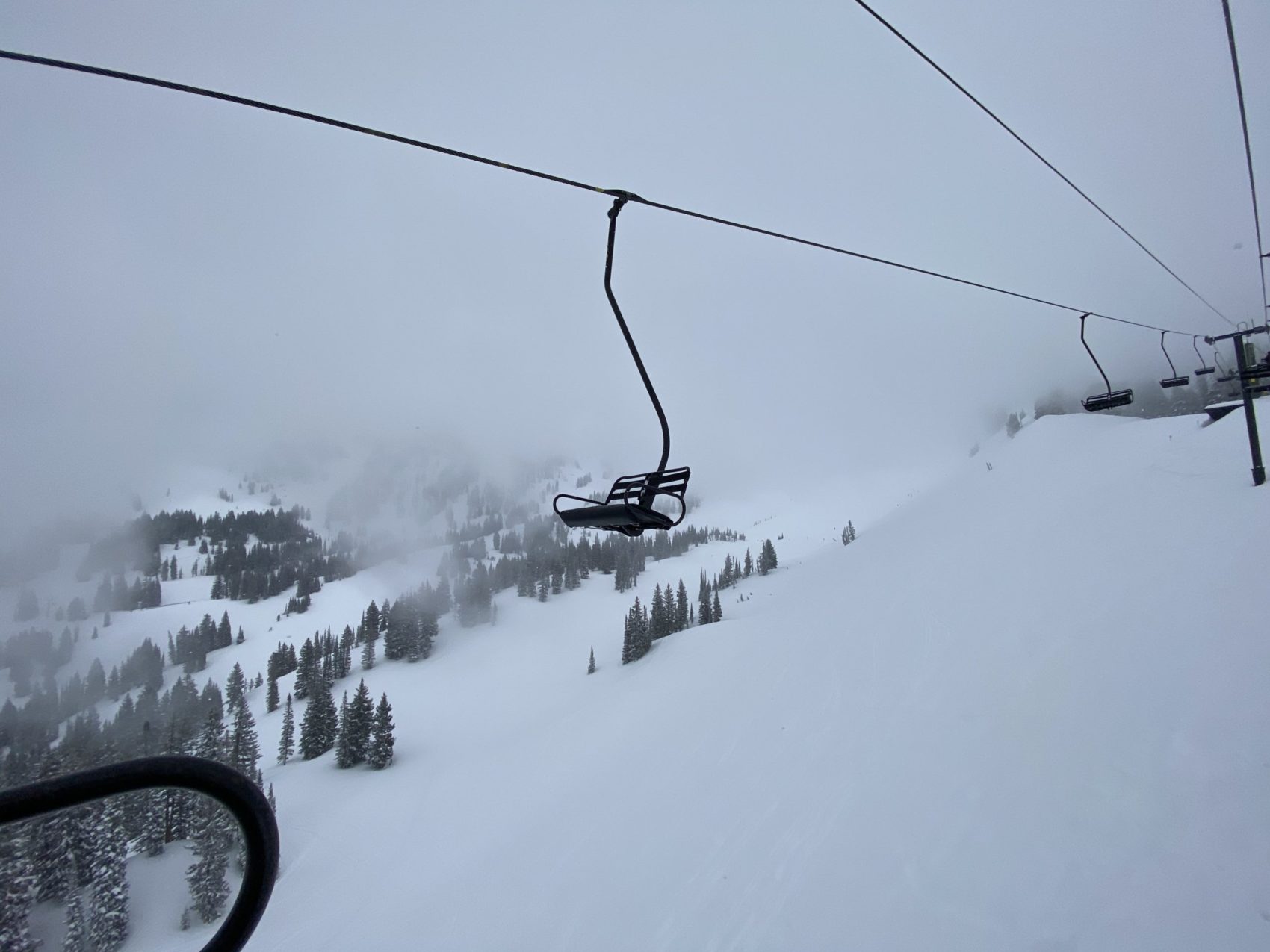 SNOW NUMBERS:
FORECAST: