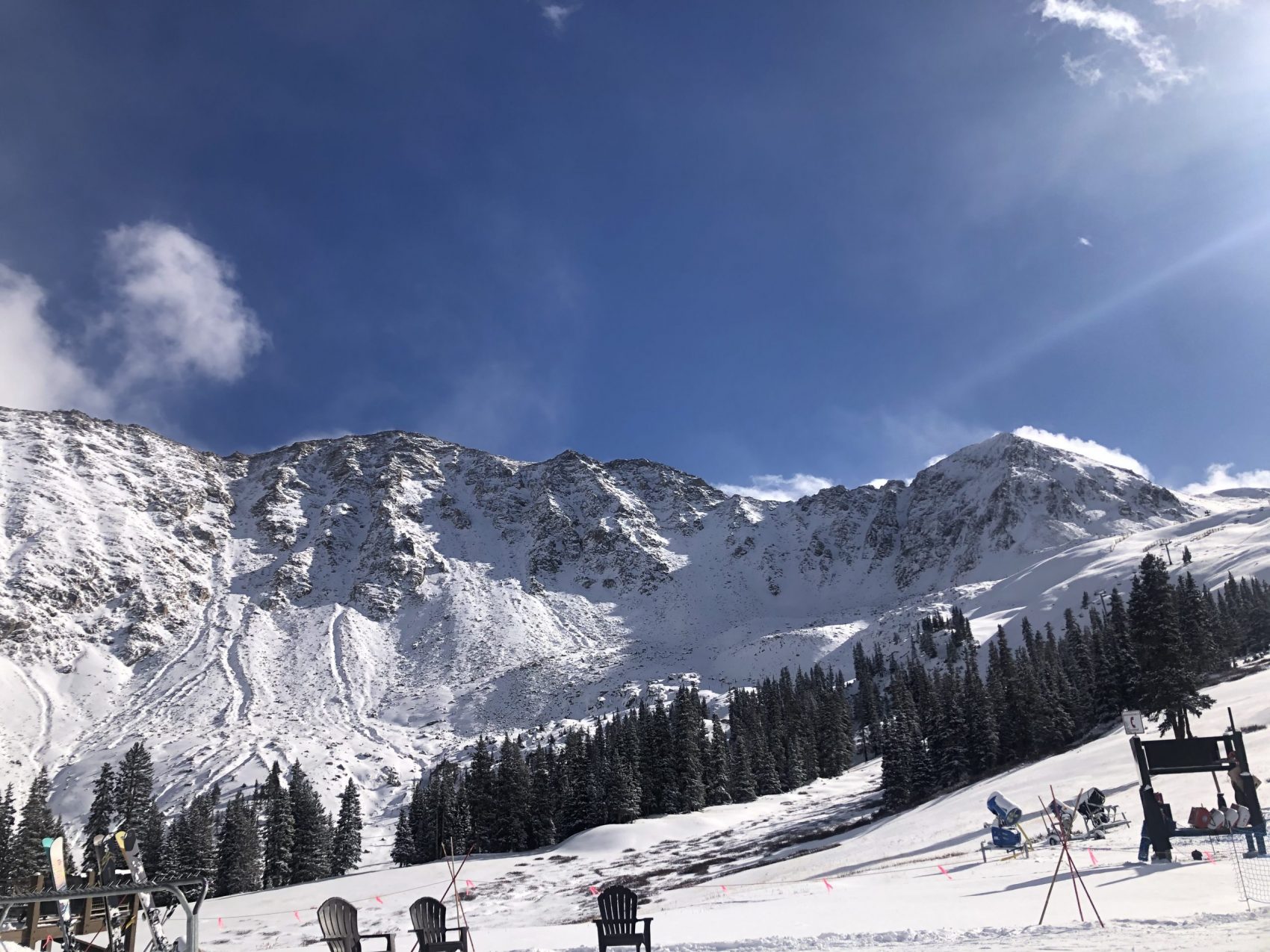 Brought to you by 10 Barrel Brewing
Report from Wednesday, November 11, 2020
Arapahoe Basin had a quiet opening earlier this week. Opening in the early afternoon of November 9th via a social media post, many people missed the opening day. With a slower start to snowmaking and a less than abundant October snowfall, the resort opened much later than usual. By this time last season, A-Basin was already a month into the season.
Anxious to go lift-accessed skiing for the first time since COVID shut down the industry in March, my buddy Ryan and I headed up from Boulder. We have skied opening week at the Basin before and knew the "white ribbon of death" (AKA High Noon Trail) as we call it would be the only run open.
The skiing was pretty much exactly what we expected it to be, but none-the-less it was a blast! We were even surprised that a mini-park with two features was already set up. The snowguns have already been moved to the upper mountain but were not running when we were there. The upper mountain actually surprised us with a solid amount of snow already up there. The upper mountain on opening week, which is usually sometime in October for the Basin, typically is pretty bare of snow. This year it looks like Lenawee Chair, servicing the summit of the mountain, could be open very soon (fingers crossed). Snowguns are already positioned at the top of Black Mountain Express heading to the entrance of Lenawee's lift line area.
The snow in spots was hard to lay down a carve, but thanks to some natural snow in the past few days a majority of the run was in great condition. 
COVID-19 restrictions were in place including mask-wearing while in the lift line, on the lift, in buildings, or crowded areas. There was a lift line attendant making sure that everyone was wearing a mask in line. The employees and guests were both extremely gracious and respectful of each other knowing that these protocols might be the reason we get to have a ski season this year.
A-Basin pass holders do not need to reserve days to ski this season, but IKON pass holders do.
PHOTO GALLERY