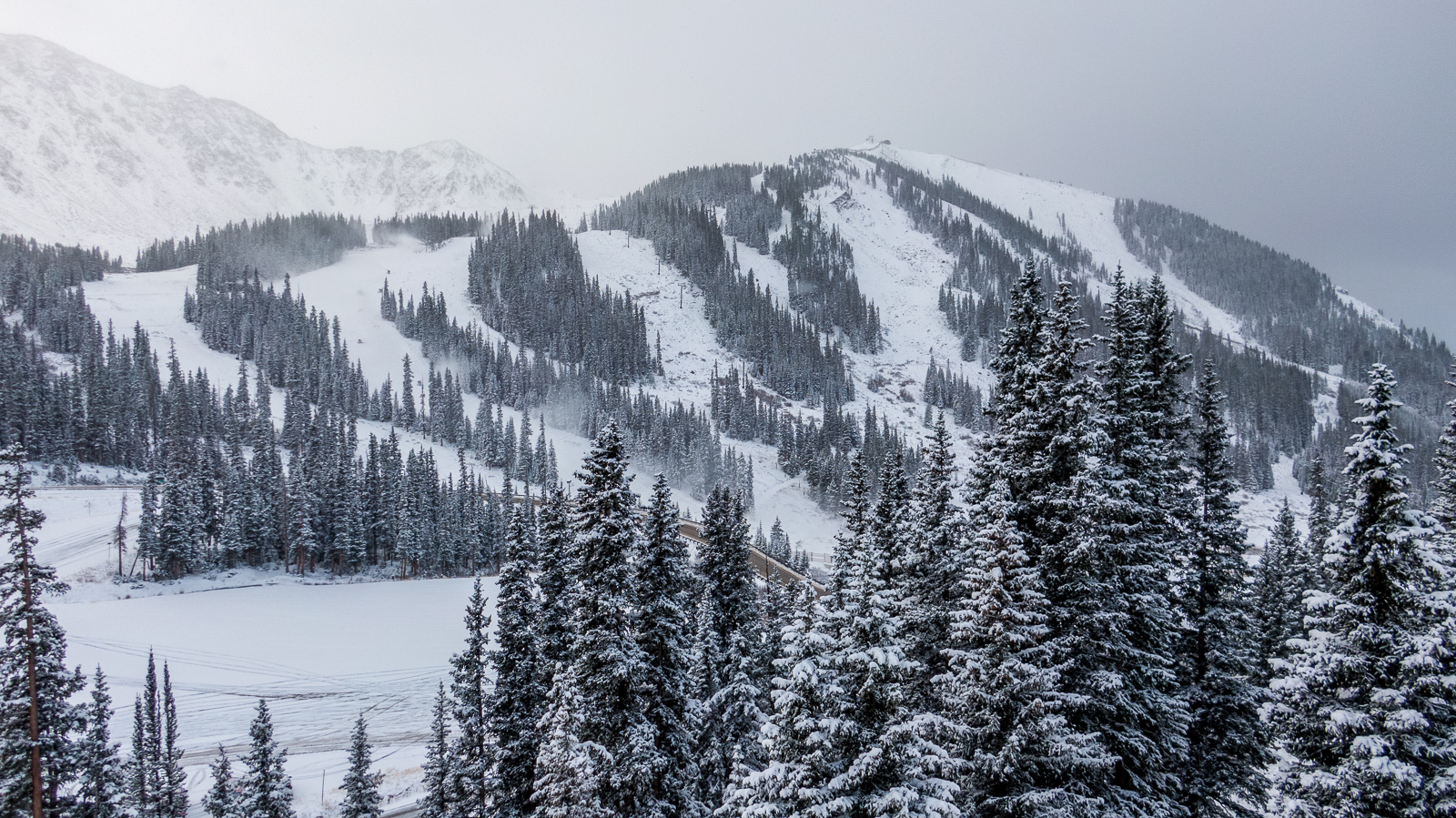 Arapahoe Basin has pulled the trigger and announced that they will be opening Sunday, October 17 to kick off the Front Range ski season. The Legend plans to spin the Black Mountain Express from 8:30-4:00 servicing the intermediate High Noon run and a portion of the early season Banana Terrain Park. This opening comes only a day after Wolf Creek Ski Area in Southern Colorado announced their intention to open for the season on Saturday the 16th, positioning them to be the first ski area in North America to offer lift-served skiing for the 2021-2022 season.
Questions remain surrounding who will snag the first to open crown as nearby early-season rival Keystone has yet to announce an opening date after Loveland Ski Area has announced that they will not be opening this weekend. After a major snowmaking infrastructure upgrade over the summer of 2019, Keystone returned to the race to open that season, announcing an opening date of October 11th before Arapahoe Basin pulled a surprise opening announcing only hours beforehand that they would open October 10th to take the crown.
A mid-October opening is much earlier than last season when A-Basin opened on November 9. Ski area spokesperson Katherine Fuller credited a combination of favorable snowmaking weather and over a foot of natural snow for helping to push them over the finish line. Fuller went on to state:
"It feels really good to open, we are really hoping for a normal season after how hard last year was for everybody on multiple fronts. It will feel so good to be able to ski and ride again, which for so many of us is our favorite thing to do."
As normal, the ski area plans to stay open into June of 2022 if snow conditions permit.