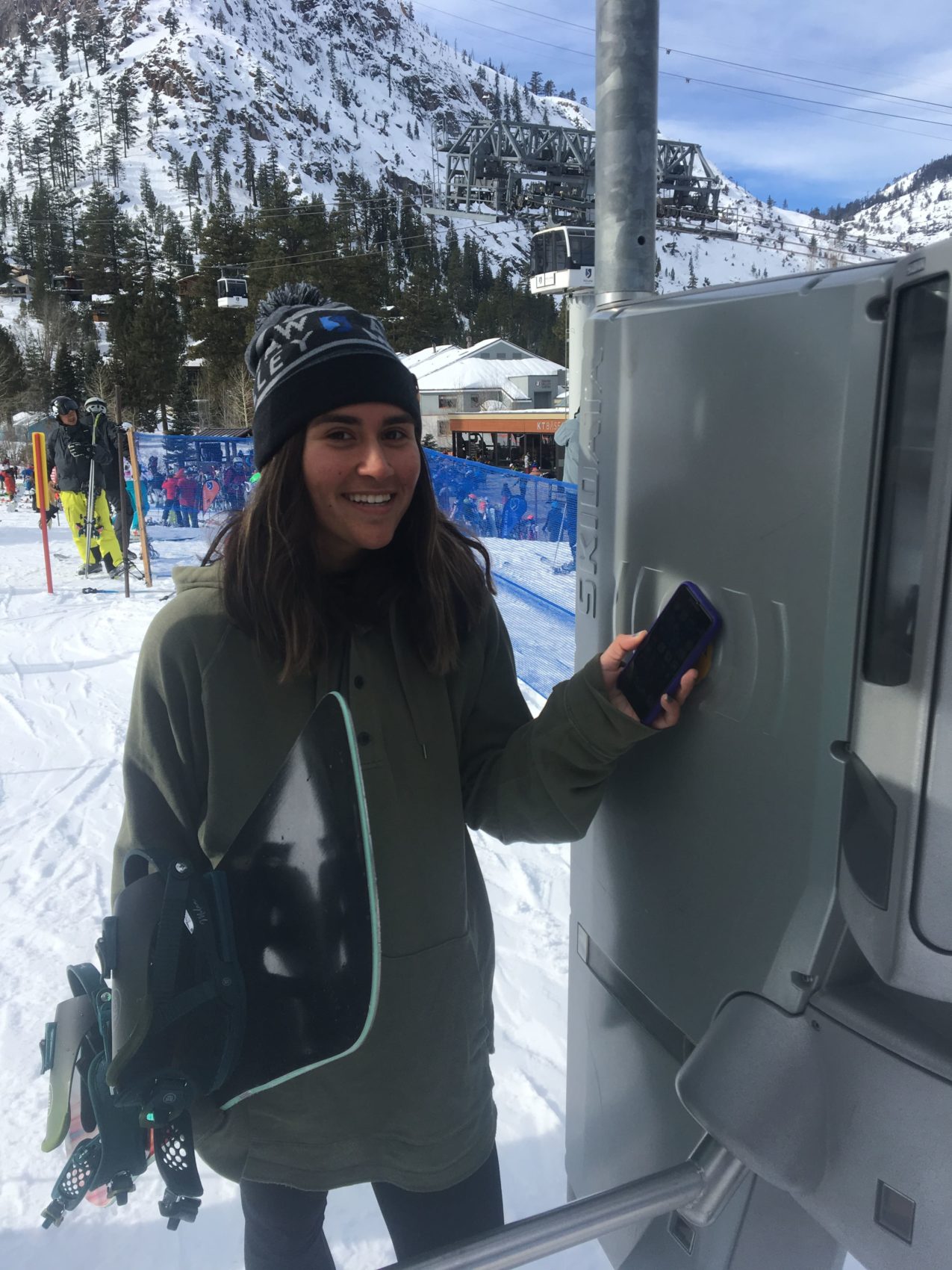 No one likes waiting in long lines to purchase lift tickets, but new technology that is being tested by Serre Chevalier Ski Resort in France is considering making your phone your lift ticket.
This is an awesome idea!
I think one of the worst things about getting to a ski resort on a deep powder day is waiting in that huge pass office line. You already purchased your lift tickets online and you just need them to be printed on that flimsy plastic card they give you, but so do the other 200 people in line. Not to mention, your friends are first in line at KT-22 and you are stuck there… in the pass office… knowing they are going to get first tracks on your favorite West Face run before you will even be close to the front of the ticket line.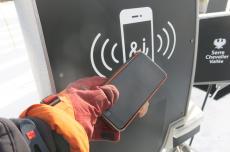 Well, Serre Chevalier has a solution that looks quite promising. The idea in testing? Making your cell phone your lift ticket.  I think that most of us have thought of this at one point and I always wondered why it hasn't already been implemented.
The program they are testing uses the Bluetooth function of your phone to communicate to a gate that will recognize that you have purchased a valid ticket and let you up the mountain.  This surely will revolutionize the way you purchase your lift ticket and will allow you to get those fresh tracks on KT instead of waiting in that huge line.
The idea is not only awesome because it will let you avoid the ticket office lines, but it also can potentially be used to track the amount of runs you have done, your total vertical feet, where you scanned last, and how fast you got down to the base of your favorite lift. How cool is that?
It also could be helpful for parents who lost their kid on the mountain or a skier who is missing on the mountain that might be injured, allowing the resort and/or relative to identify where they scanned last on the mountain.
The idea is currently being tested in Serre Chevalier, France where they have been successful on implementing the phone aspect of the software. They selected 250 people to participate in the experiment and so far the idea has been working quite well.
"It has proved to be more successful than we first thought and we are monitoring progress," said Director of Serre Chevalier, Patrick Arnaud. If it works then we may eventually roll it across the whole lift system."
There are some obvious concerns though. For one… Battery Life.
We all know lithium ion phone batteries don't last very long in cold weather and high alpine conditions. It seems like the second you pull your phone out of your pocket on a chair lift, your phone goes from 80% battery life, to nearly dead in a blink of an eye. This is one drawback that could pose a problem for the idea, but as technology and batteries continue to get better, it may not be as big of an issue as time goes on.
I personally would be very excited if this technology was implemented more. It would be great to have this ease of access to the mountain and interesting information at the palm of your hand. So for you ski industry titans… be more like Serre Chevalier… and implement this at your ski area.