Report from February 11 & 12, 2023
Somehow, I ended up in Aspen on Saturday morning. It snowed a few inches on Thursday, so I knew the conditions would be solid. This was not a trip I planned far in advance, but from the start, I knew I was heading straight to Highlands.
It's no secret that Aspen Highlands is home to the hardest and best terrain in the Aspen area and some of the best steeps anywhere. I had not been here in almost 15 years, so I immediately wanted to explore basically the whole mountain. That would have to wait, though, since I had my eyes on something else, Highland Bowl.
Highland Bowl is big, steep, long, and holds the best snow on the mountain. It also requires an 800 vertical foot hike to an altitude of 12,392 feet, which was a bit daunting, especially considering that I live at sea level. Regardless, perhaps foolhardy, I just decided to do it. I bought ski-carry straps for $10 at the patrol headquarters at the top of the lift and started walking. The cat was not running.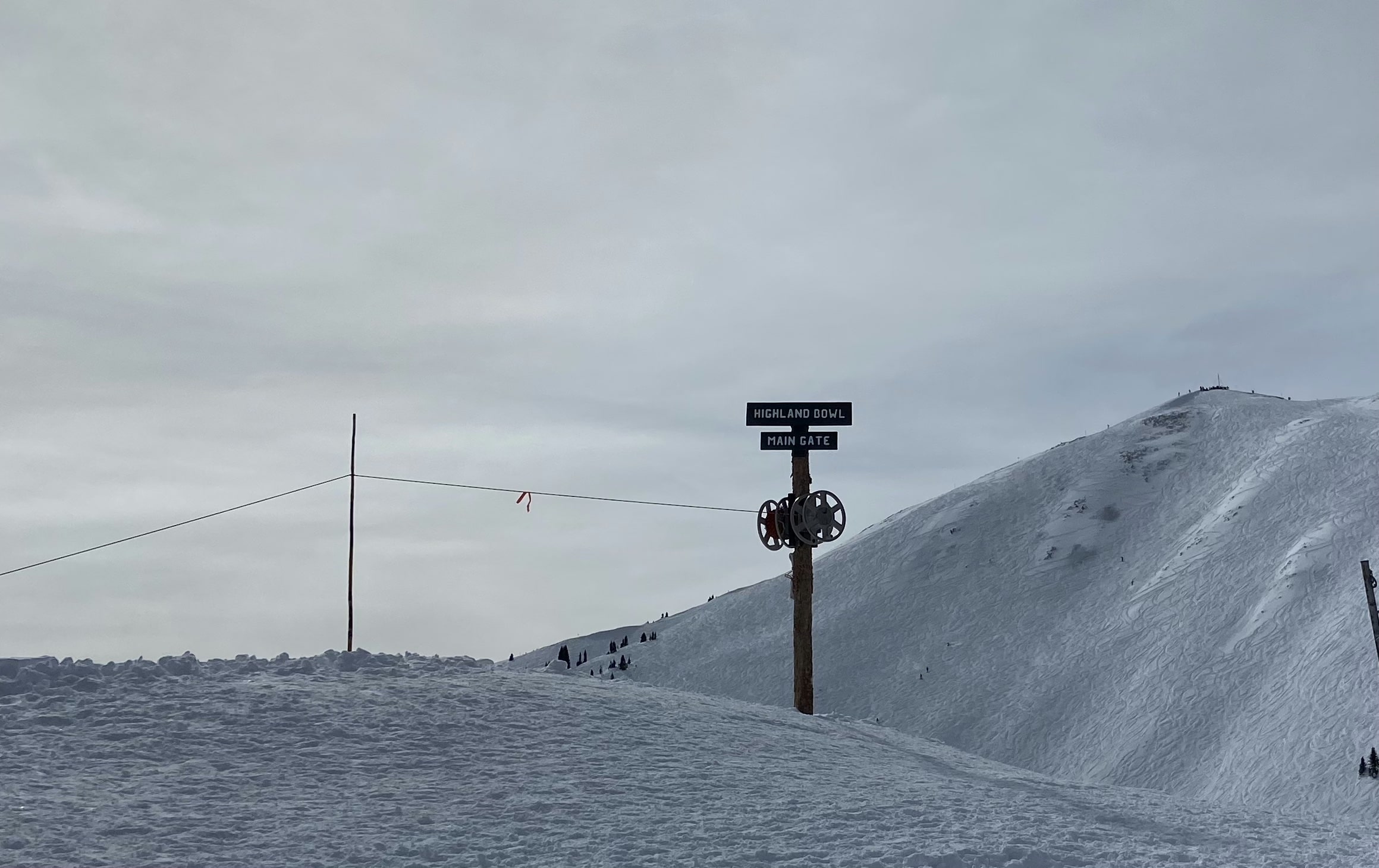 By some miracle, I eventually did make it all the way to the peak. Hindsight tells me that drinking more water before the hike might have been a good idea. I spent a few minutes relaxing in the sun before beginning my descent. I believe the run I skied at the top was "Ozone." The top skied spectacularly with fairly unchopped powder, but it was bumped up a bit lower down, and I was exhausted, so my skiing wasn't pretty. I only ended up skiing a few more runs in the afternoon since my legs were burnt.
I woke up on Sunday, recharged. I skied a few groomers to warm up, but then I started looking down towards Deep Temerity, the best lift here. Over 1,700 vertical feet of pure steeps, bumps, cliffs, and trees.
After a run under the lift line, which was a bit crusty, I discovered the Hyde Park Traverse, which opened up a ton of tree skiing. Hyde Park and Canopy Cruiser were skiing great since the layer of trees gave them protection from the sun, so the snow there had not developed a crust and was still soft. The trees there are nicely spaced, usually narrow enough to keep things interesting but always wide enough that you can keep your speed up. I ended up doing five leg-burning laps in there before calling it quits, heading back to the groomers for a few laps, and then heading home.
Snow Report
Forecast