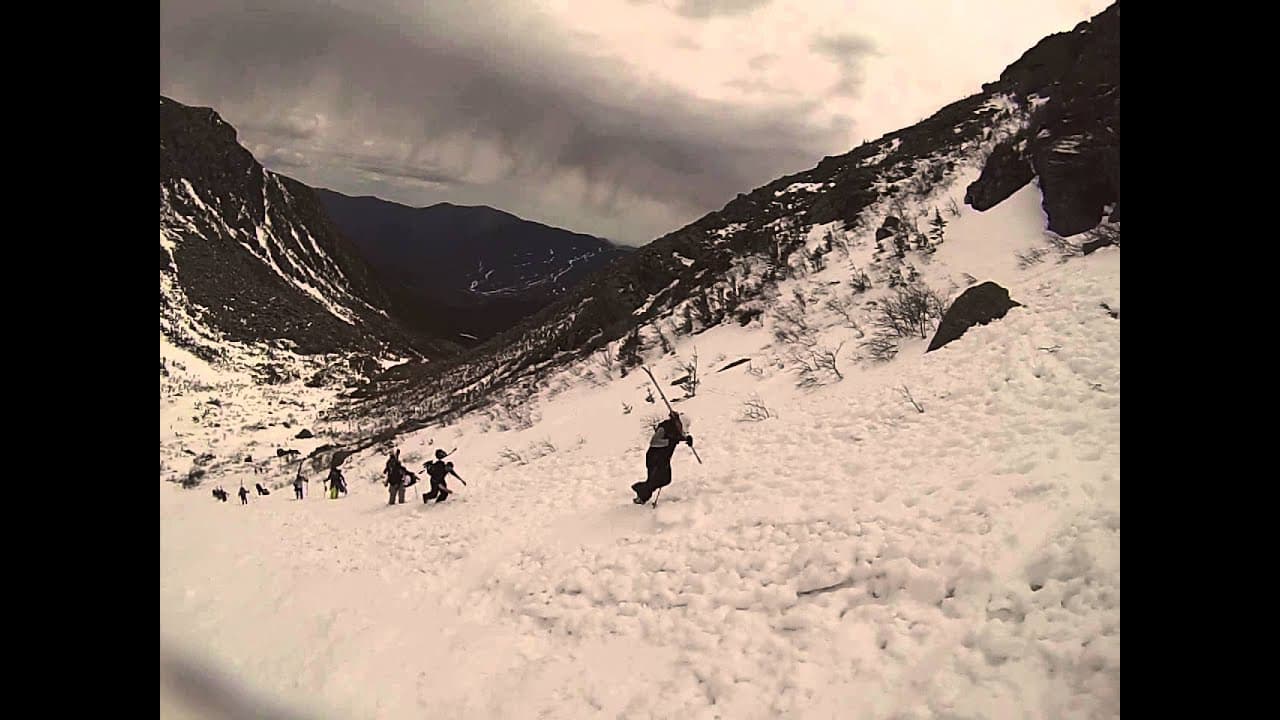 A skier was lucky to survive after getting buried in an avalanche on Mount Washington in New Hampshire.
The skier was carried from near the top of Left Gully almost to the floor of Tuckerman Ravine at about 3:30 pm Friday, the Mount Washington Avalanche Center said in a Facebook post.
The skier and his buddy did not have avalanche beacons, probes, or shovels.
He lost his skis and poles in the slide and came to rest face down with his body under two-feet of snow. He was unable to move, but luckily his head was near the surface of the snow and he was able to breathe.
The skier's companion, who could not see his friend, skied away to seek help. Bystanders started digging and were later joined by Hermit Lake and Harvard Cabin caretakers as well as snow rangers.
On Friday. Jan 22, at 3:20 pm, a skier was caught and carried by an avalanche from near the top of Left Gully almost to the floor of the ravine. A ~six inch slab of new and wind deposited snow released from the upper most start zone from skier 2's feet as skier 1 made his first turn. Skier 1 was quickly swept into and under the moving debris and lost skis and poles. When the flow stopped, he found himself buried face down, fortunately with his head very near the surface, but the rest of his body buried by two feet or more of debris. He was unable to move but could raise his head for a breath.
Skier 2 did not see his friend and skied away. Ultimately, he alerted others down by the rescue cache. Bystanders closer to the scene, began to dig out skier 1. Others arrived, including Hermit Lake and Harvard Cabin caretakers and later, snow rangers, to assist. (Thanks Pier and others!)
Shortly after shooting this video earlier in the day, I suggested to these two skiers, who did not have beacons, shovels or probes, that they ski the lower angled slope between Right Gully and LC or the lower section of Left, if they skied anything at all. They later told me that the excitement of new snow drove them to the top and into the upper start zone where the incident then unfolded.
There were no natural avalanches reported yesterday with a forecast that included possible human triggering of D1-2 wind slabs. This pair was among many poorly equipped or skiers traveling alone yesterday. All were very nice people with families ❤. Please, please, please, read the forecast carefully, take an avalanche class, travel safely, and carry the proper equipment. Life is too short already!
– Mount Washington Avalanche Center Facebook