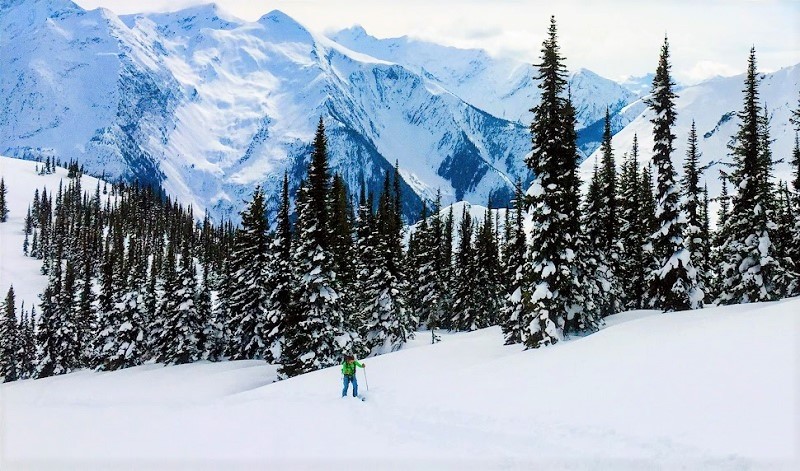 This past week my wife and I headed up to B.C. to sample the goods.  We rolled into Revelstoke Friday afternoon, unloaded the truck, and got to bed for an early start the next morning. Temperatures were quite warm, but I still had my fingers crossed that we'd find good snow.
Saturday we headed to the Roger's Pass Discovery Center to get park passes and permits.  We left the parking lot at about 8:30, jumped on the wrong skin track, and got completely lost. Whoops! Some locals helped us out and we ended up at the top of the Hourglass on Cheops Mountain. A nice narrow shot through the trees with open faces above and below. The snow was incredible. Knee deep pow so light you could barely even feel it. My mistake turned into a very pleasant surprise.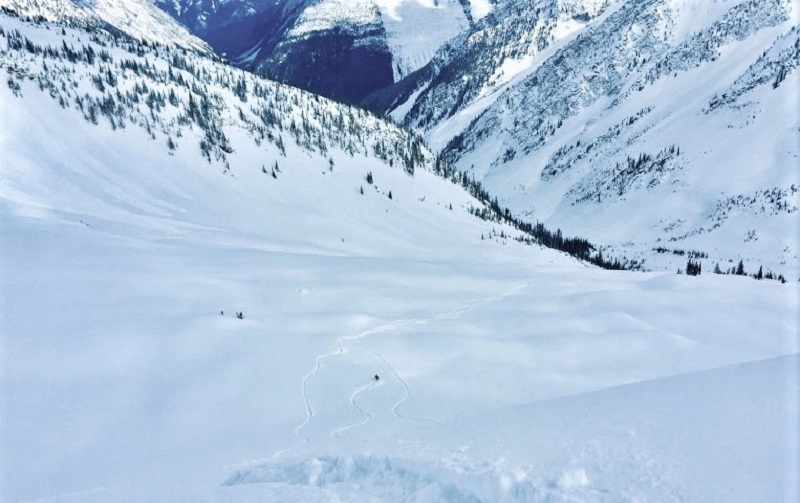 Once we hit the creek it was back to skins and out to Balu Pass. We headed up the ridgeline as far as possible towards Balu Peak and found a good place to drop in on an east aspect in 8812 Bowl. The warm temps meant the snow was a bit heavier, but the turns were still fantastic. I get why this is a Roger's Pass classic. There were quite a few people out, but there is so much terrain that it never felt crowded.
Sunday morning we headed back to the pass to hit Cheops North Bowl, our original objective from the day before. The lines you can skin to in just a few hours here are incredible. The shady snow in North Bowl was still cold and dry which made for a memorable run. We were back at the skin track around noon.  The spring sun was doing its damage and wet slides were plentiful. I threw on my Sunski shades, we skied out to the car and called it an early day.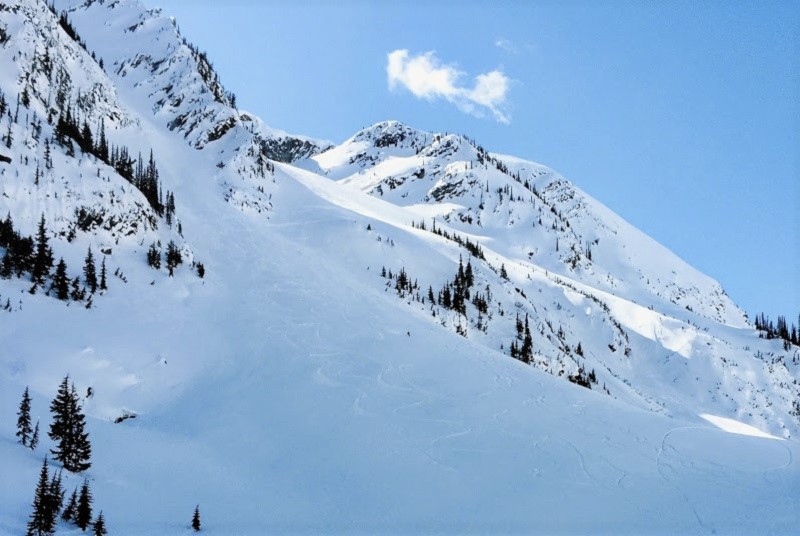 On Monday and Tuesday, it was off to Eagle Pass…Heliskiing.  Even with day time temps getting close to 60 degrees down in Revelstoke, the Eagle Pass boys were able to find us cold, dry snow. The terrain we got on was just awesome. No powder eights on boring green runs here. Steep bowls and tight couloirs were the name of the game. A few landing zones had me looking out the window wondering where the heck we were going to ski. Overall it was a great experience and highly recommended if you're in Revelstoke.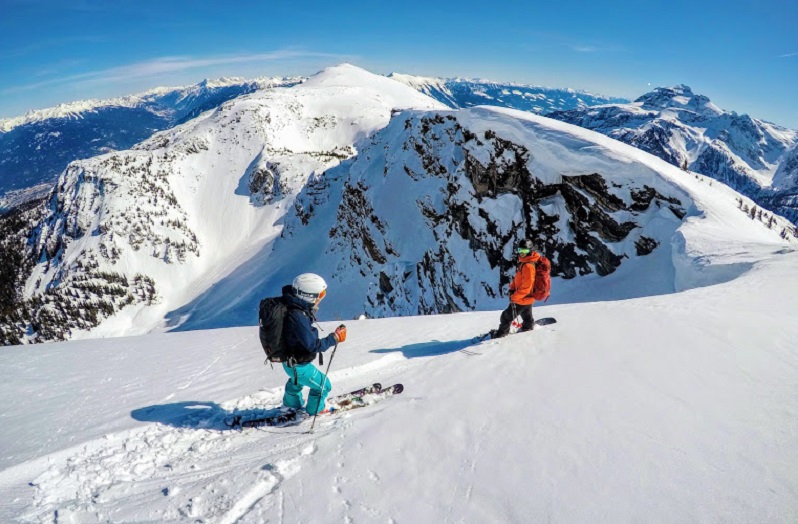 After four epic days in the backcountry, we rounded off our trip with some good old resort skiing. It would have been a sin to drive all the way up here and not ski Revelstoke Mountain Resort. Conditions were variable – chalky to the north, slushy to the south, and a mixed bag in between. We still had two great days on the hill and I can't wait to come back earlier in the season to ski this place in its entirety.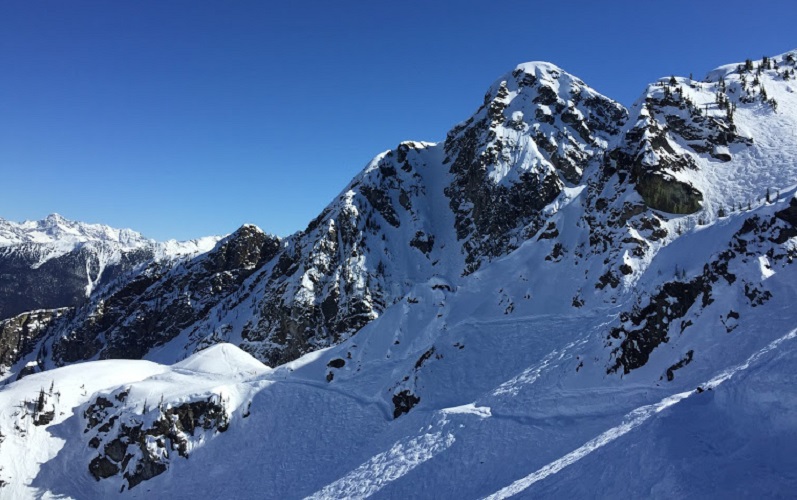 On the way home we made a stop at Kicking Horse just outside of Golden, B.C.  I'd always wanted to ski Kicking Horse, and it did not disappoint. Even with variable conditions, the terrain was simply mind-blowing. Most of the north-facing steeps were holding smooth chalky snow which made for some really fun lines, and a few spicy moments since I really didn't know where I was going. Another resort I'll be back to in the near future.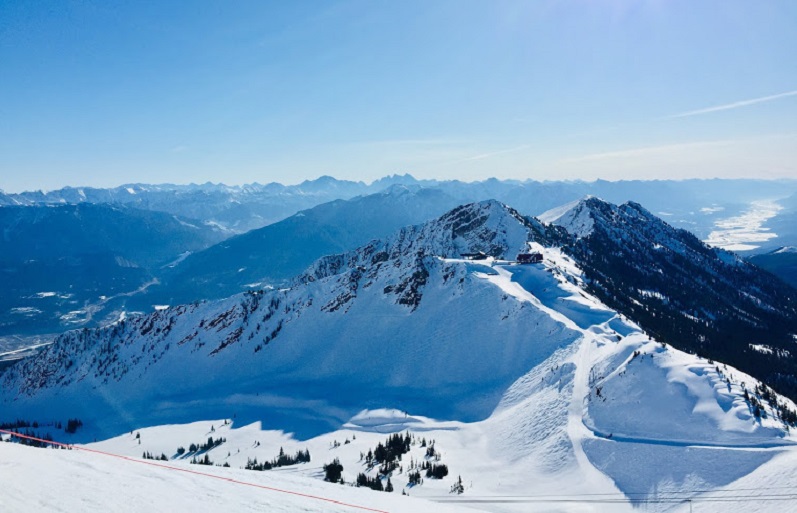 Overall a fantastic week Canada, and I can't wait to come back.
Photo Tour