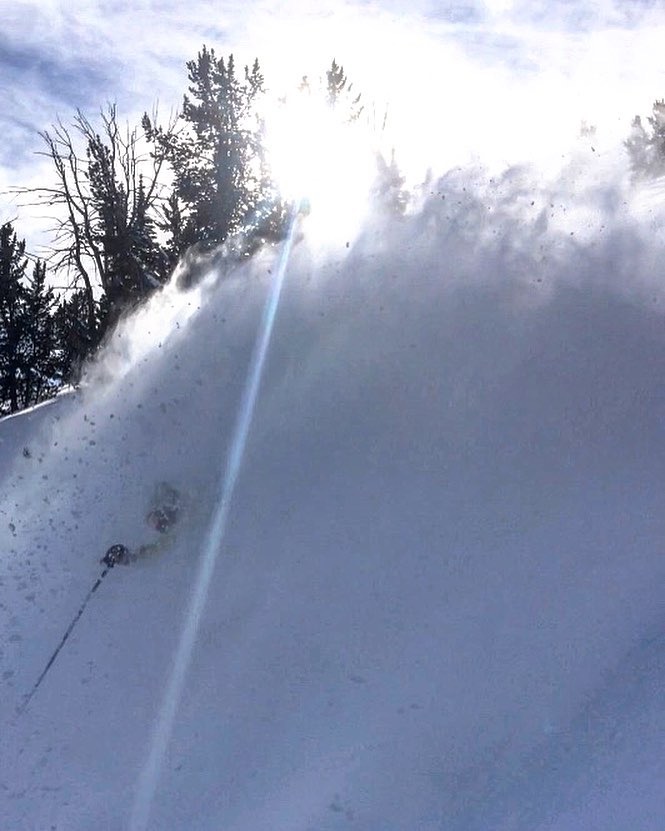 Big Sky Resort, MT locals love to quip "it's half as deep and twice as steep" when snow totals at Jackson Hole, Grand Targhee & Utah resorts are mentioned. This year, however, Montana's biggest skiing came bucking out of the chutes like the PBR bull 'BODACIOUS'.
Skiing off Lone Peak Tram at 11,166 ft. is usually open by Christmas on a good year. NOV/DEC storms stashed glittery gifts under the Christmas trees early in SW Montana this year, in the form of a right side up stable snowpack. Consequently skiing off the tram opened early this year, and the skiing is good.
Local legend Dave Stergar says "This is the best opening of skiing that I've ever had, for as long as I can remember in Montana. And I've been skiing here for over 40 years"
Brenna Kelleher, a Big Sky local and ski guide at Big Sky Mountain Sports, can help you orient to the high wide & handsome expanse of the resort. You may know the Kelleher family name, sister Keely is a former U.S Ski Team racer and runs Keely's Camp for girls, BC & Ski Racing camps worldwide.
TRAM TERRAIN OPEN
Liberty Bowl – longest run at Big Sky Ski Resort with 4,350′ vert, 6-mile descent
SOUTH FACE; MARX, LENIN, DICTATOR CHUTES, OTTER SLIDE
APRÉS
Scissor Bill's Bar, Mountain Village, best pub fare at the base area
OUT ON THE TOWN
OLIVE B's, Meadow Village, swanky dinner, seafood fettuccini is the chef's specialty
BEEHIVE BREWERY, Meadow Village, good for what ale's you
LONE PEAK CINEMA, Meadow Village, whiskey, wine, movies & popcorn
SKI & STAY
Bucks T-4,  one mile south of Hwy 191 & Hwy 64 junction
So hit the lonesome highway North, see the ski town ole Warren Miller decided to call home for his golden years, and ski Montana this Winter.
'If you don't do it this year, you'll just be one year older when you do'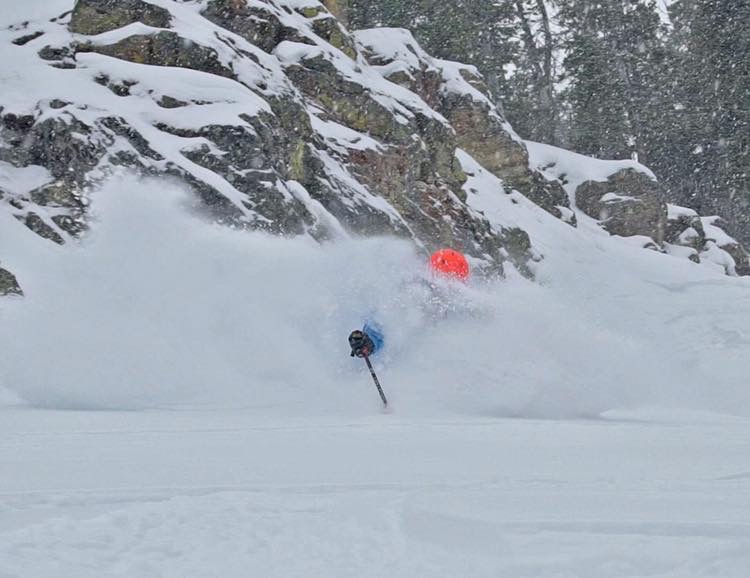 Big Sky Resort is just 1 of 38 iconic destinations available on the Ikon Pass.