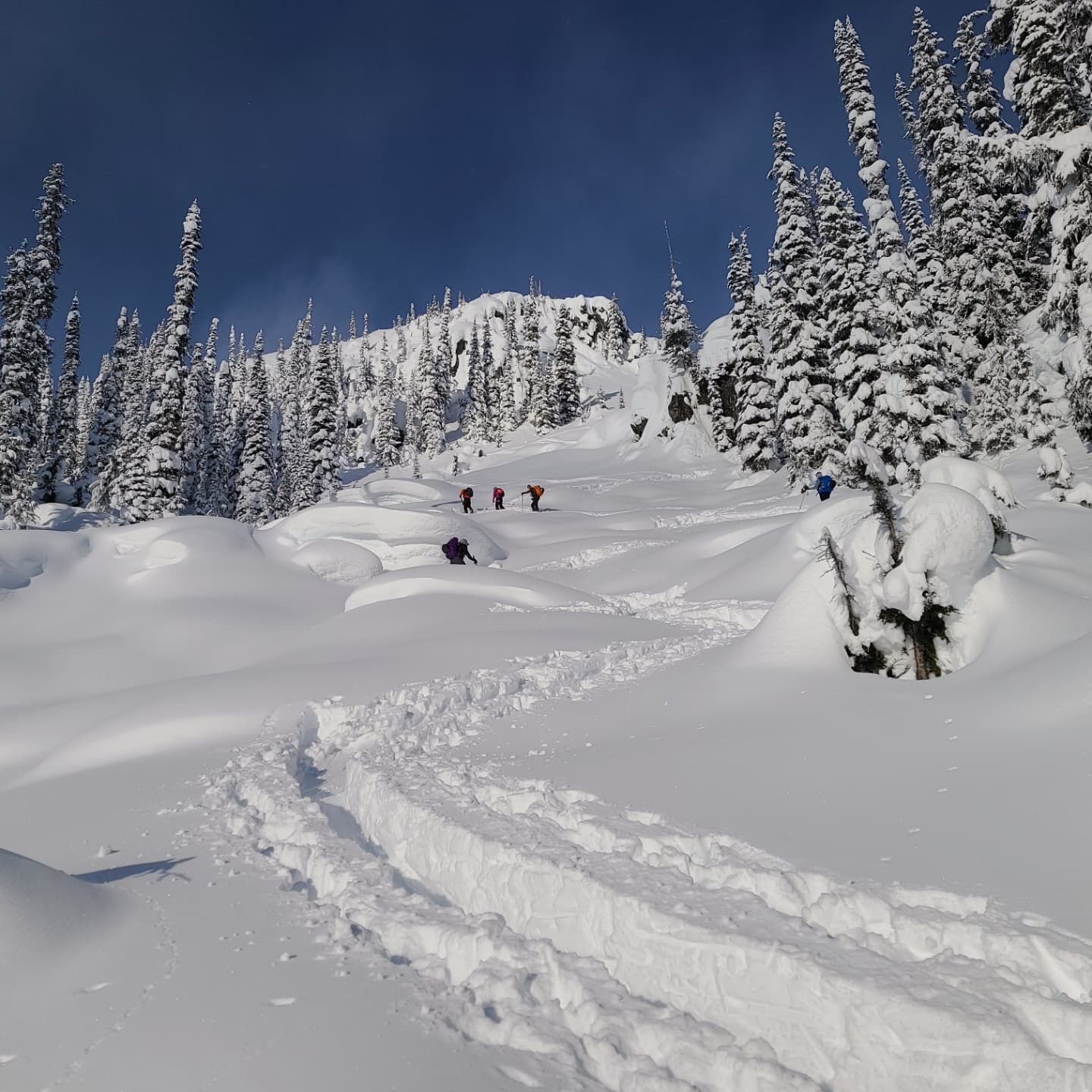 Glacier National Park in British Columbia, Canada, was forced to close an entire backcountry skiing area because skiers failed to stay out of avalanche mitigation areas. On December 1st, skiers entered the closed MacDonald West area. This area was closed due to avalanche mitigation concerns.  
To ski in Glacier National Park, one must obtain a winter permit. This permit requires 100% compliance with avalanche mitigation closures and places the responsibility on the skier to know where they are and to comply with the closures. Failing to comply will put other skiers and highway travelers in great danger of potential avalanche slides. 
Consequentially, Glacier National Park closed a larger skiing area including West Rogers and MacDonald West on December 2nd. Expanding the closure was not due to more snowfall, but rather to prevent other skiers from following the tracks made by the skiers that entered the closed area. 
This is a major inconvenience and a disappointment to the rest of the backcountry skier community, yet it was a necessary action. Unfortunately, other backcountry skiers were not able to enjoy skiing in this area due to the reckless actions of others. Glacier National Park's hand was forced in order to keep not only skiers but the drivers on the highway below safe.
Thankfully, the only consequence was an inconvenience. Backcountry areas, and resort areas, are closed for good reason. Avalanches are deadly to the skier and to anyone else in the surrounding area. Entering a dangerous avalanche zone that is closed is no topic to take lightly.
Remember: stay safe and know where you are. This way, we can all enjoy the backcountry and play as safely as mother nature allows! Taking risks in skiing is fun, but not when you are putting strangers' lives at risk for a few powder turns.