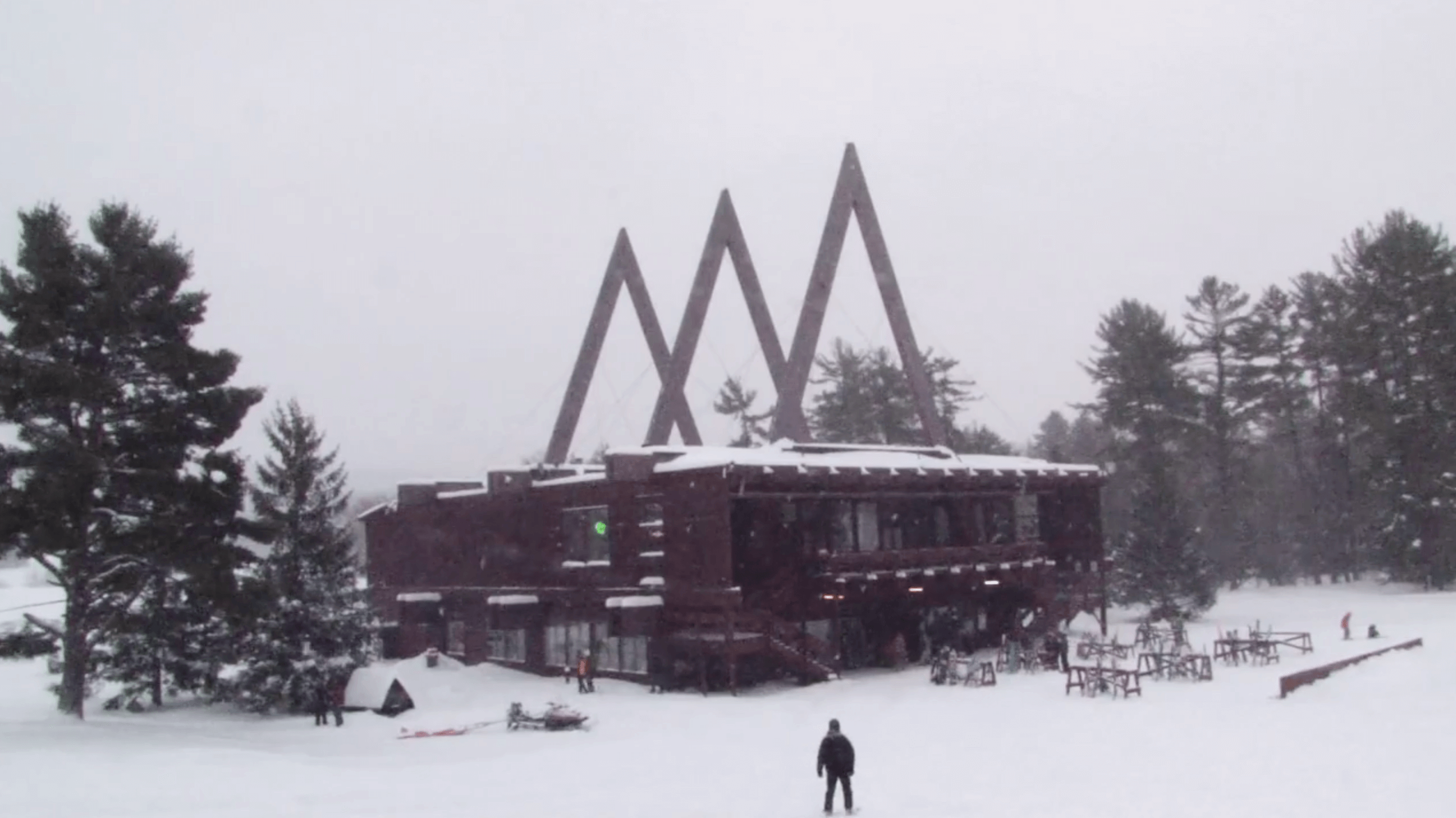 Cockaigne Ski Resort is back! After a 9-year hiatus, this quaint ski resort is reopening for the 2019 – 2020 winter!
Located on the western edge of New York State, almost to Lake Erie, this resort gets crazy snowfall for an east coast resort. It averages about 275 inches per year on its summit (thanks to the lake snow effect)!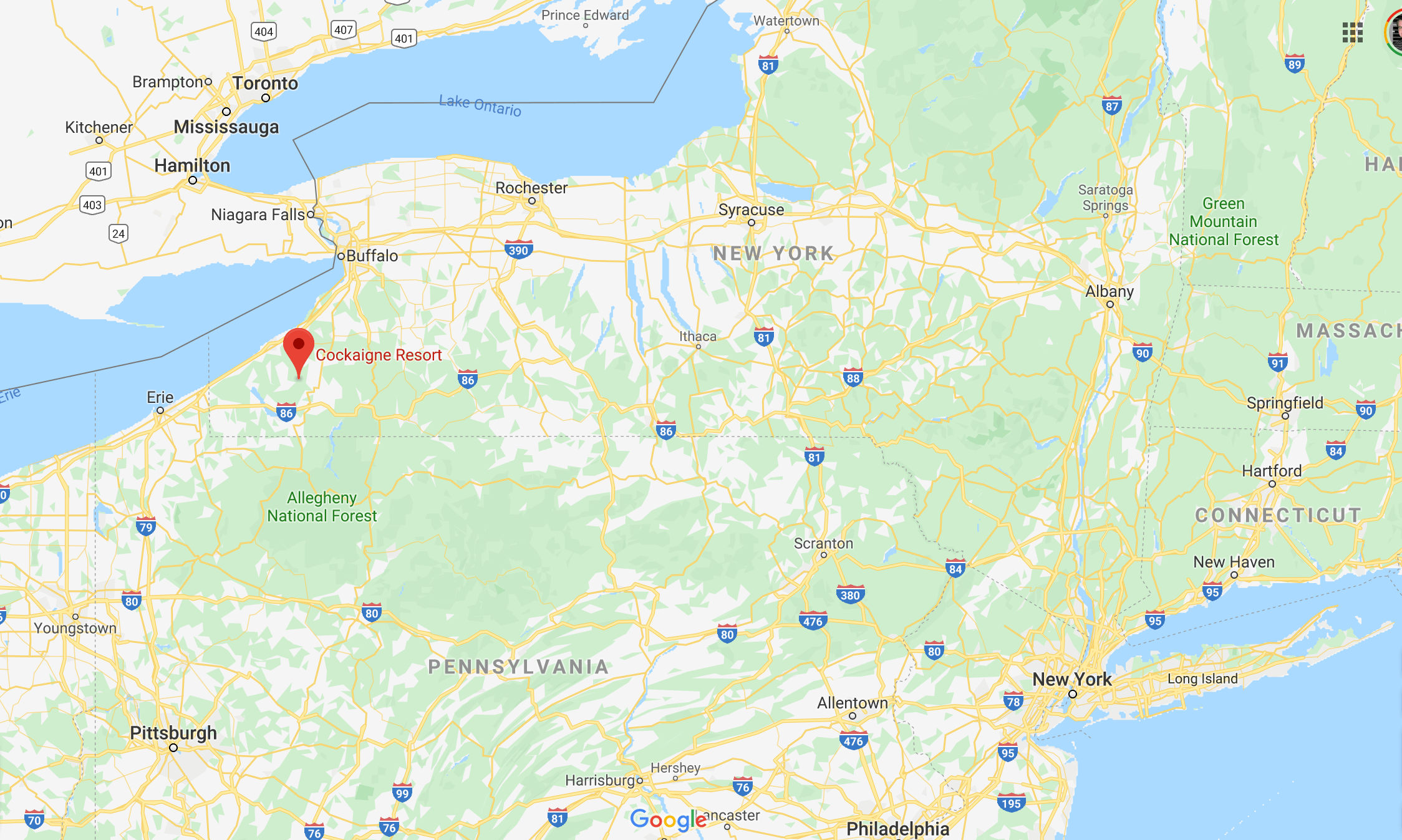 Despite only a 430ft vertical on 100 acres, locals say the constant snowfall makes up for it. The new owners plan on reopening all 3 of the lifts and creating more options to make the resort a year-round destination. This includes a snowmobile park, a new stage for music events, and plans to build a lodge soon as well.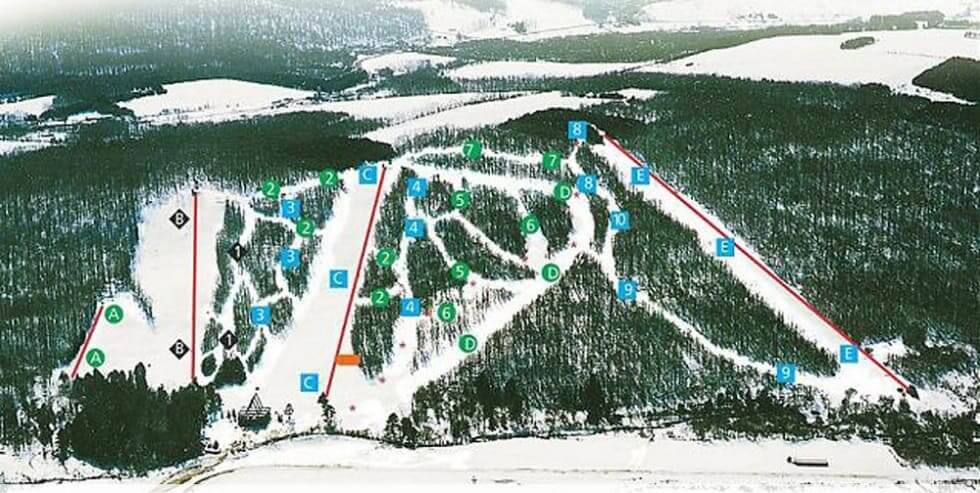 The resort had to close in 2011 after a fire destroyed its iconic lodge. It was called the Austrian Pavillion (pictured at top) and was built as a part of the 1964 worlds fair in New York. The new lodge will not have any housing, but there is a hotel about 15 miles away that owners say will be utilized until more lodging is built nearby.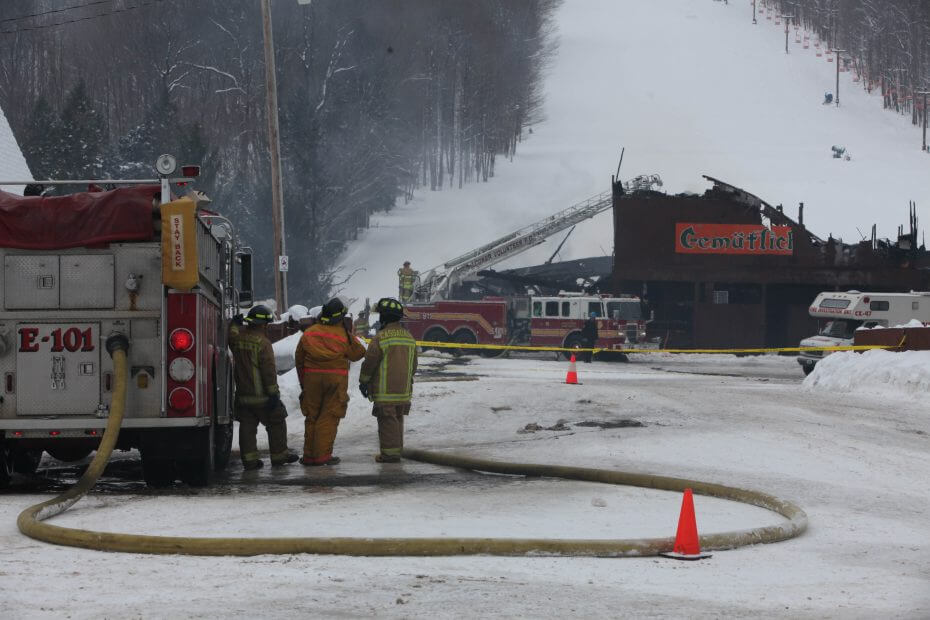 The future looks bright for Cockaigne Resort! The new owners are motivated and excited to bring back this old school resort. Hoping for a great snowfall this winter to get their reopened resort going! Rex Butcher, the majority owner, was interviewed and is excited to finally open up this year after having to delay opening for the 2018-19 season.
"For the community, it really was a sense of pride, and that's what we're trying to bring back." – Rex Butcher